THE annual Young Professional Initiative's 40 Under 40 Awards is back for its tenth year of honoring local men and woman in the industry who have not only excelled in their careers, but in their community.
Emerie Eck Gentry, donor relations manager, Bossier Arts Council, believes the 40 Under 40 Awards is a wonderful opportunity for young people in the Shreveport-Bossier area. "The Young Professional Initiative's 40 Under 40 Awards is an amazing chance to showcase the plethora of talented and driven young professionals that we have living and working in the Shreveport-Bossier community," Gentry said, who served as YPI president from 2014-2016.
"This year marks our 10th anniversary of the 40 Under 40 Awards, and with this class, we will have honored 400 young professionals. If you go back and look at all of the honorees, you will see how impactful they all have been on this community," Gentry said. "They might have even helped you personally.
In their professions, they strive to be the best, they have excelled in their education and professional development endeavors, and they continue to give back abundantly through their philanthropic outreach missions."
The Forum magazine is proud to celebrate its tenth anniversary of sponsoring this award. "It's been a remarkable privilege to encourage, support and recognize the young professionals in our area. It's our goal for them to remain here, as part of this community, and to grow into leadership roles. It's so important to encourage this exemplary group as they become more deeply engaged in our region and its future," Jay Covington, publisher and president of The Forum, said. "With the 40 Young Professionals of 2016, there is now a sum total of 400 recognized, exceptional people contributing to and growing our business class."
Dr. Timothy J. Magner, president, Greater Shreveport Chamber of Commerce, also believes these awards are a worthy way of saluting excellence. "The 40 Under 40 is a great way for us to recognize young professionals who are stepping into leadership roles in our community," Magner said. "By celebrating achievement in both their professional and civic lives, the 40 Under 40 Awards drives home the notion that engaging in your community and giving back are key leadership traits."
Behind each of the 40 award winners are 40 different lives with unique tales to tell. "Personally, I love meeting these 40 individuals and hearing their stories," Gentry said. "Then, watching them form bonds with their other 40 Under 40 classmates and work together and support each other to make our community even better is quite a sight to see!" "I hope that this prestigious award serves as a catalyst in the careers of young professionals in our community. I also hope that it will help people continue to foster good relationships, while encouraging teamwork, mentorship and a sense of not only community awareness, but ownership," Gentry said. "The more we put into our community, the better it will be. That's what I see these honorees do on a daily basis and hope to see for years to come."
"The 40 Under 40 Awards energize our community by giving younger professionals a forum for both community building among their peers and external recognition from outside their peer group," Magner said. "By celebrating success and recognizing civic engagement, the 40 Under 40 creates both an awareness of younger professionals and inspires others to strive to assume the mantle of leadership in our community. These young professionals are not just the emerging leaders of today, they are helping to chart the future direction of Shreveport-Bossier."
Lisa Johnson, president/CEO at Bossier Chamber of Commerce these past 12 years, fully supports the 40 Under 40 Awards. "The 40 Under 40 Awards are a critical component of Northwest Louisiana to ensure that we continue on a path of innovation and growth for a diverse economy," Johnson said.
"It's always fascinating to learn what events led these award winners to their success so young in their life," Johnson said. "The devotion, dedication and passion that is seen in these individuals are attributes to be admired by those young and old alike."
As wonderful as these awards are for the individuals receiving them, at the end of the day, it's about passing the mantle. "Ideally, these awards will continue to grow, and as the 40 Under 40 alumni move into more senior leadership positions in our community, they will reach back to provide mentorship and greater opportunities to the next generation of young professionals," said Magner.
And when that happens, it's an award for the entire city.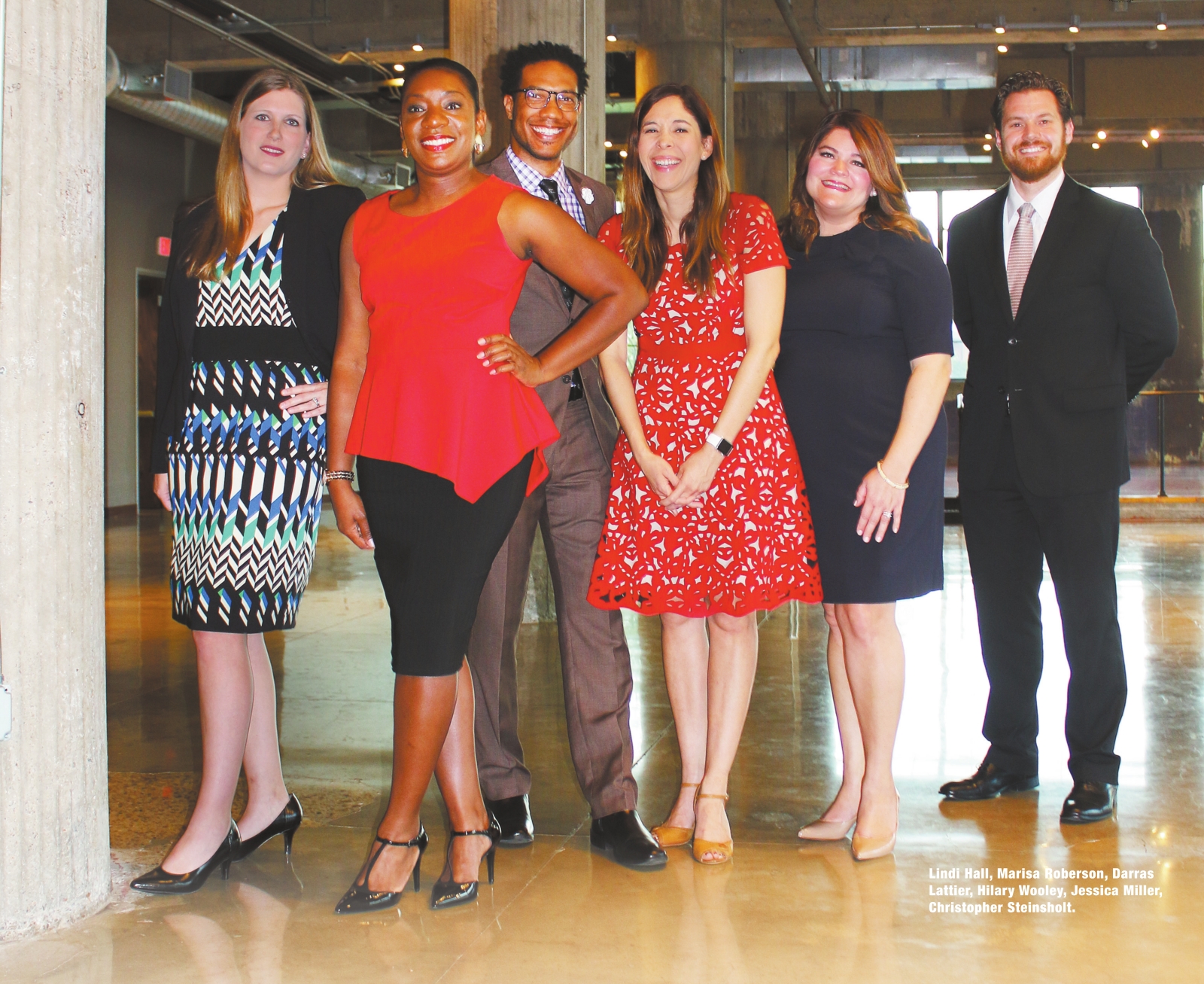 Katie Bursley is the director of catering at the Petroleum Club of Shreveport. She joined the team in September 2013 after relocating to Shreveport from Nashville, Tenn., with her husband. Since then she has developed her creative and communication skills for the mutual benefit of the Petroleum Club and her clients. Ms. Bursley received her degree in public relations and business administration from Belmont University. Her background in PR helped bring the Petroleum Club into the 21st century via social media, and she continues to serve a supportive role to their marketing efforts. Ms. Bursley completed the LANO Community Leaders Program in 2015 and serves as the social chair to the Young Professional Initiative and co-vice president of public service for PRAL. She was PRAL's 2015 Member of the Year, due in part to her role in focusing fund-raising efforts to collect more money than ever for their philanthropy in 2015, the Volunteers for Youth Justice. She has also volunteered with the Lions Before School Eye Exams and served as vice president of public service for the LA Film Prize and Startup Prize. Bursley is an active member of Grace Community United Methodist Church.
Mario Chavez has lived in Shreveport for two decades, except for the brief times spent in training after enlisting in the United States Army. Chavez, who proudly served his home state in countless humanitarian missions including Hurricanes Lily, Katrina, Rita and Gustav, deployed to Iraq as a corporal and communications specialist and was nominated as soldier of the year to represent the 165th Quarter Master Battalion. After 12 years of service, Chavez hung up his combat boots and focused on building his business. Now the owner of a successful merchant service sales office, Chavez currently handles a portfolio of over 1,000 clients that he personally started from his very first customer. He also manages a pipeline and has sales offices in St. Louis, Shreveport and Denver. After three years of being a civilian, Mario felt the urge to serve again, this time in a new way. He was proudly elected as Caddo Parish's first Latino commissioner as a result of his desire to be involved. Chavez is a member of the Southern Hills Business Association, the Shreveport Chamber of Commerce, and the NRA and Coastal Conservation Association. He also has a heart for youth and volunteers as a mentor for the Youth Challenge Program.
John H. Chidlow Jr., ph.d., is the cofounder and CEO of Innolyzer Labs, LLC. Dr. Chidlow received his B.A. in biology at Baylor University, where he was president of the Delta Gamma chapter of Kappa Alpha Order, and received his M.S. and Ph.D. from LSUHSC-Shreveport. He later did a postdoctoral fellowship in the Department of Pharmacology at Yale University School of Medicine (2012) and received the Dean's Award for excellence in graduate studies and a Ruth Kirschstien post-doctoral research award. Upon leaving academia, he became the operations manager at Syn Maxx II, LLC, where he was involved in business planning, sales, directing research and development efforts, and financial management. During this time, Dr. Chidlow also created and managed his first company, J. Chidlow Consulting, LLC. Currently, he is developing breakthrough analytic devices for market. The initial focus is on the analysis of the hydrogen sulfide content of liquids, and the company plans on moving into gas detection and the detection of other gaseous molecules for future products. Dr. Chidlow is a member of the board of directors at Cohabitat Foundation and is on the advisory board for Segue Therapeutics and RNvention. He values the art of hard work and dedicates significant time to the development of an inclusive and cohesive entrepreneurial community in Northwest Louisiana.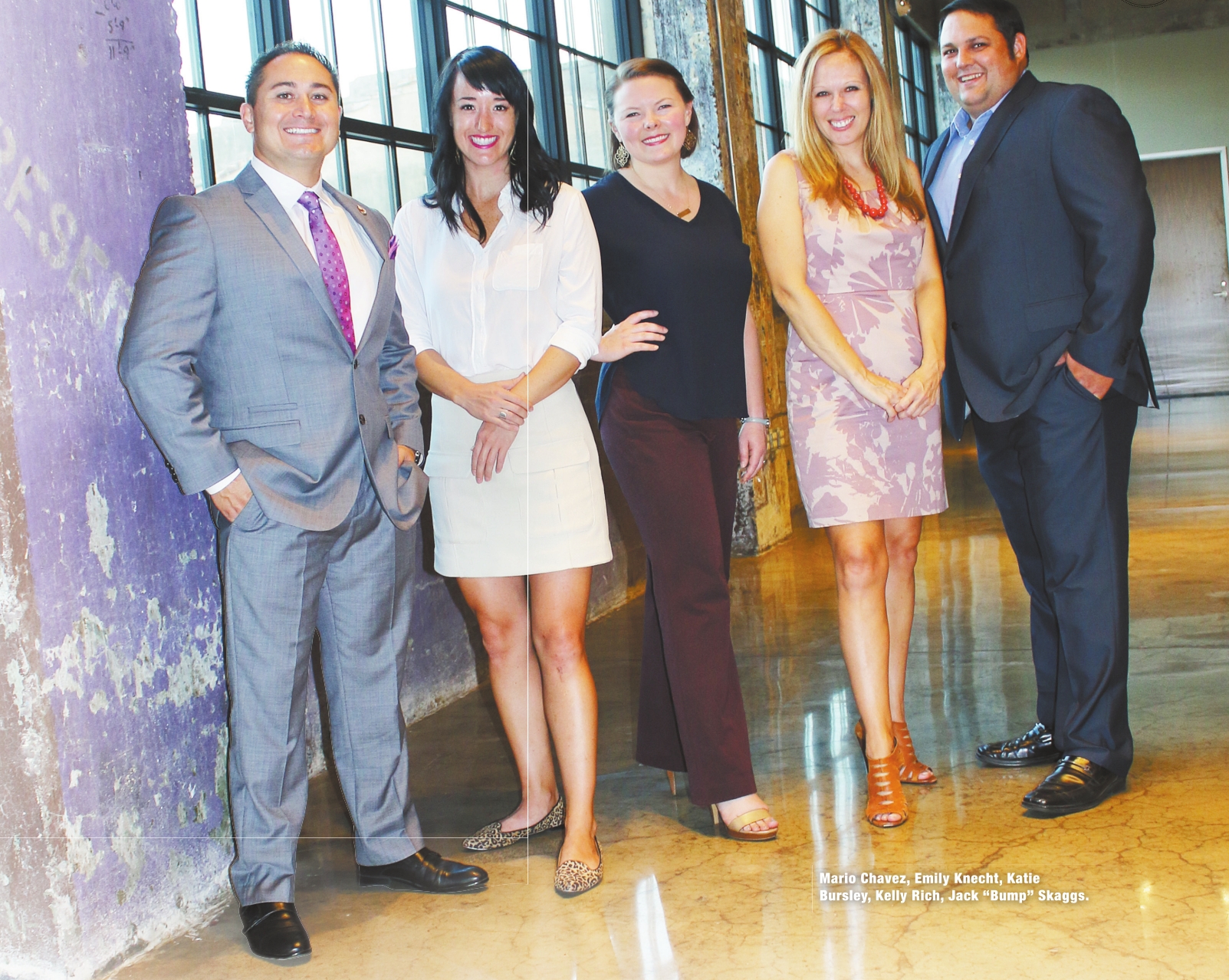 Caheerah Nadiyah El-Amin Clark was born in Shreveport and is the second oldest in a large family of six kids. A proud wife to Damien and a loving mother to their children, El-Amin Clark is a woman on a mission to educate. She graduated from Northwestern State University in 2006 with a B.A. in health and exercise science, then moved to New Orleans, where she began her desired career in teaching. In 2011, she graduated from Xavier University with a Master of Arts in teaching special education. After six years of teaching in the Recovery School District of New Orleans, she returned to Shreveport and completed the educational diagnostician certification program through Northwestern State University. In the fall of 2012, she began her career as an educational diagnostician with Bossier Parish and started the Doctorate of Educational Leadership program with Louisiana Tech University. But that wasn't enough to satisfy her deep love of teaching. So, in the summer of 2016, she opened her own tutoring company called The Brain Gym: A Mental Workout Facility. El-Amin Clark is a member of Avenue Baptist Church, the Bossier City Chamber of Commerce, the Council for Educational Diagnostic Services, the Council for Exceptional Children and the Shreveport-Bossier African-American Chamber of Commerce Urban Progressive Committee.
Originally from New Jersey, Megan Davenport is quick to point out that, according to people outside of the United States, any American could be called a Yankee. She graduated from Arkansas School for Mathematics, Science and the Arts and came to Louisiana to attend Tulane University. After completing her M.B.A. at Louisiana Tech University and while serving as a duchess during the Carnival season, Davenport became convinced that Louisiana was her new home. Initially hired by LSU Health Shreveport as an academic coordinator for sleep medicine, her duties have grown to include the neurology/ neurosurgery clerkship and neuroscience course work. Davenport, however, is perhaps better known for what her "duke" calls her "woman about town" lifestyle, where she rallies friends to join her at the Robinson Film Center or gathers ladies to decorate elaborate hats for the Derby Day at the Norton Art Gallery. Davenport is also a familiar face where she ushers at the Shreveport Opera, the Shreveport Metropolitan Ballet, the Shreveport Little Theatre, the East Bank Theatre, the Shreveport Symphony and the Strand. Davenport volunteers with Step Forward Literacy, Common Ground, Louisiana Startup Prize, Slow Food North Louisiana, YPI of Shreveport, the Cinderella Project, Mudbug Madness and the Pink Boots Society.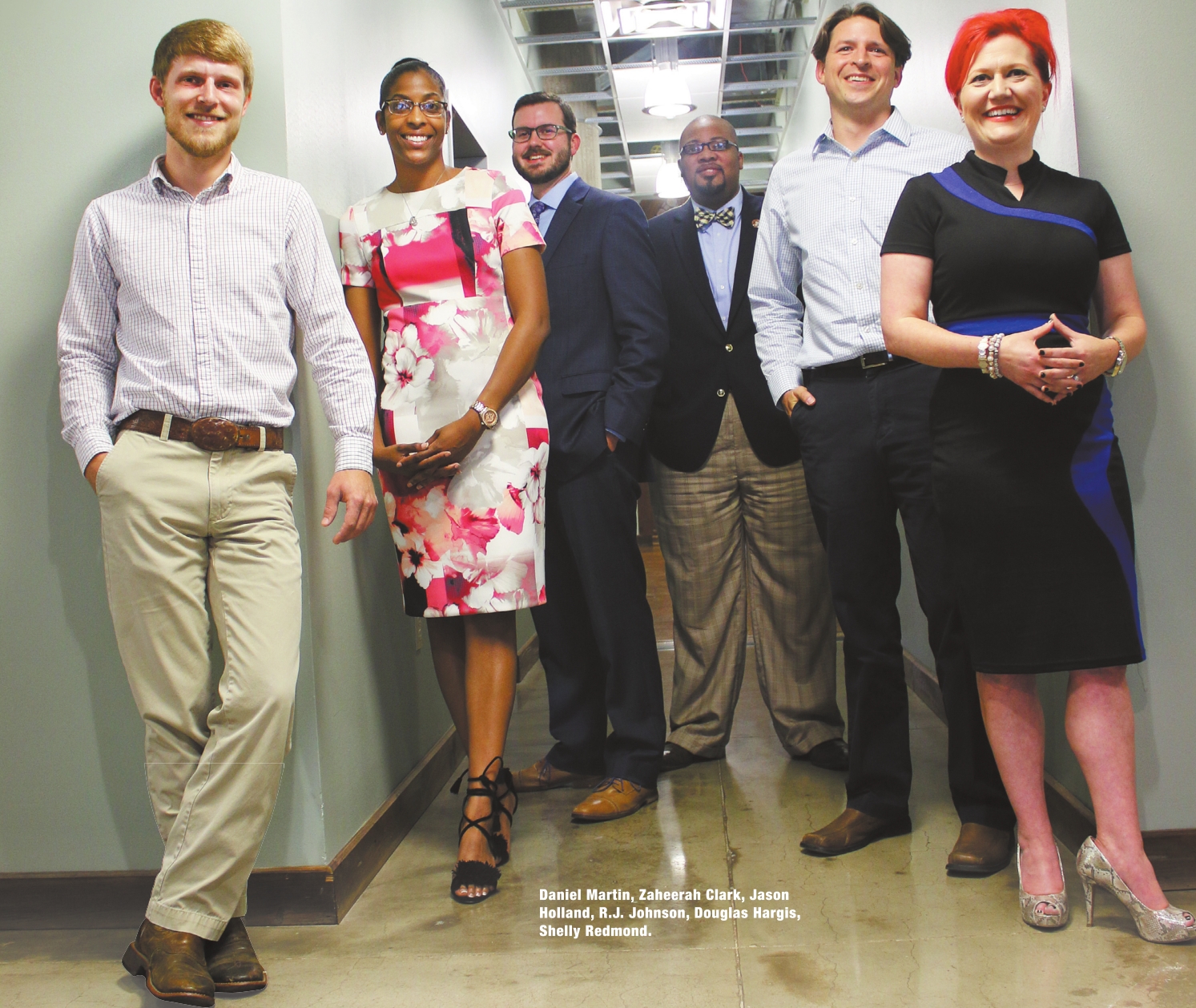 Erica Callais Falbaum is a born and raised Cajun from the small town of Cut Off, La., with a heart for the underdog – literally. An educator, an animal hero and an avid volunteer, Falbaum attended Louisiana Tech University in Ruston, where she majored in photography before the film industry brought her to Shreveport. Since then, she has worked as a costumer, a specialty costumer and served as executive assistant at Millennium Studios. Her love for people and pets led her to initiate PEP! The Pet Education Project, which has become the nation's leading nonprofit organization that teaches children about responsible pet ownership and has reached over 100,000 kids since its inception. She is a published author, creator and editorin-chief of Happy Tails Magazine. Her other works include a children's book, "PEP! Squad, The 5 Steps to a Happy and Healthy Pet," and she is a contributor for People Magazine. Falbaum is also a producer and actress for Moviesauce films, where she has produced two feature films, three short films and a TV pilot. She also serves as executive assistant for the Ballengee Foundation serving under local philanthropist Waynette Ballengee. Falbaum and her husband live on Lake Bistineau with their five four-legged children, Kingsley, Joey, Delilah, Cousteau and Pris.
Brian C. Flanagan is an associate attorney at Blanchard, Walker, O'Quin & Roberts, APLC, in Shreveport with a heart for law and his community. His practice primarily involves general civil litigation and appellate representation. Flanagan graduated magna cum laude from LSU Paul M. Hebert Law Center in 2013, where he was a member of the Louisiana Law Review. Prior to law school, he received a Master of Arts in liberal arts from LSU Shreveport and a Bachelor of Music from the Berklee College of Music. He is a member of the American, Louisiana State and Shreveport Bar Associations, is a fellow of the Louisiana Bar Foundation and an associate member of the Harry V. Booth – Judge Henry A. Politz American Inns of Court. Flanagan currently serves as vicechair of the litigation section for the American Bar Association Young Lawyer Division, as well as on the advisory board of the Renzi Arts and Education Center in Shreveport. He recently served as chairman for Law Week 2016 and completed a term of service on the board of directors for Catholic Charities of North Louisiana. He also serves as one of Blanchard Walker's representatives to the Independence Bowl Foundation. Flanagan is a participant in the Greater Shreveport Leadership Program's 2016 Leadership Class and a reviewing editor for "Louisiana Mineral Leases: A Treatise."
Allison Colomb Foster is a New Orleans native who settled in Shreveport in 2012. She is an attorney at the Shreveport firm of Cook, Yancey, King & Galloway, A.P.L.C. and received a Bachelor of Science degree in general business from Louisiana State University, magna cum laude and her Juris Doctor degree from LSU Paul M. Hebert Law Center. She was admitted to practice law in Louisiana in 2009. Professionally, Foster is active in the Louisiana State Bar Association, where she was a member of the 2014-15 Leadership LSBA Class. She currently serves as the District 8 Representative for the LSBA Young Lawyer's Division Council, where she chairs the Barristers for Boards committee. She also serves on other committees within the LSBA, including the Legislation Committee, the Committee on the Profession and the Outreach Committee. Foster is also a member of Louisiana Association of Defense Counsel, currently serving as a board member for the North Louisiana District, District 2. Locally, Foster is a member of the Shreveport Bar Association and Shreveport's Red Mass Society and has a heart for volunteering with Holy Angels Champions for Individuals with Disabilities. Foster and her husband are parishioners at St. Joseph Catholic Church and are eagerly expecting baby number two in December.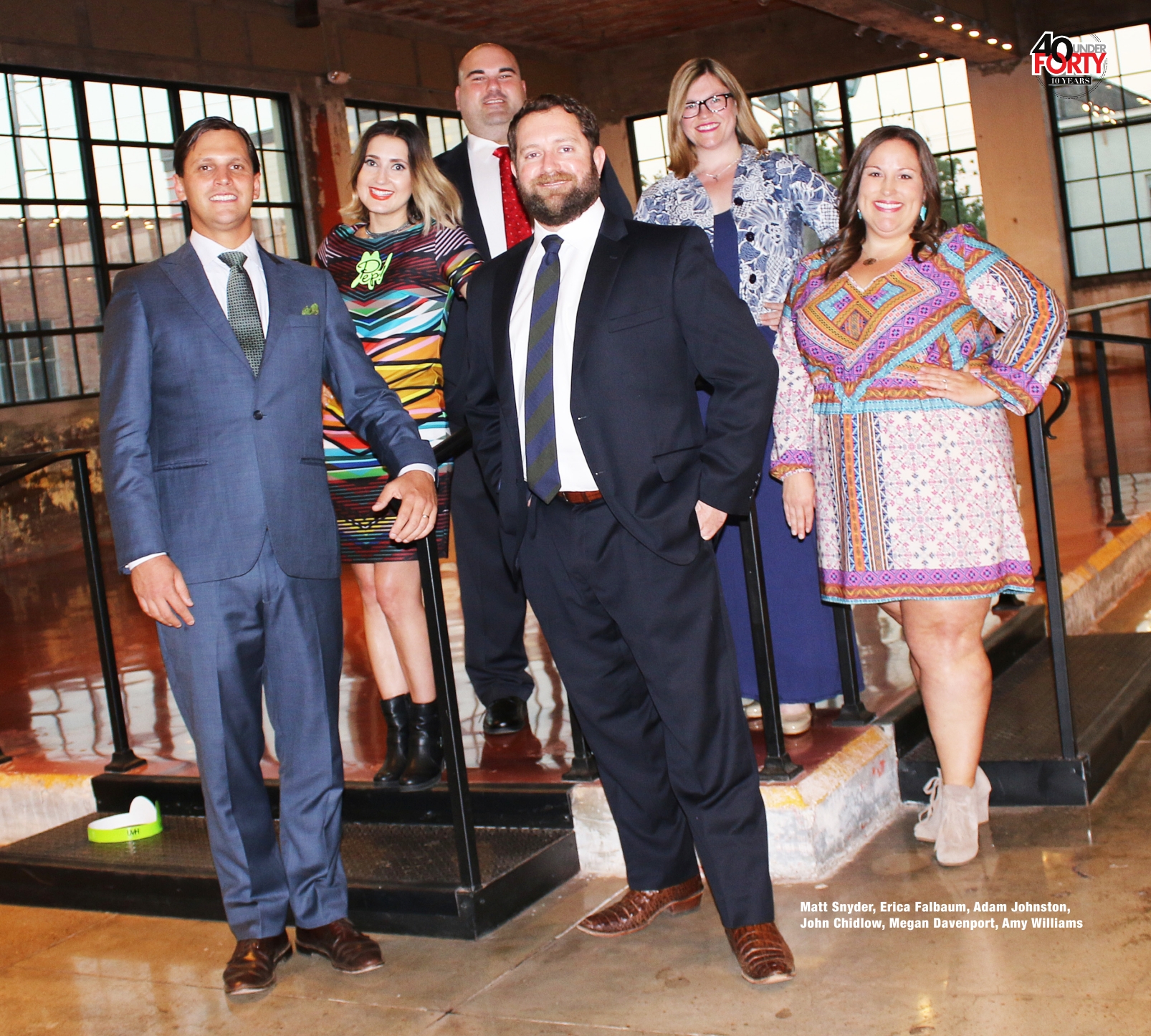 Sarah Giglio chose law because she wanted to make a positive impact in people's lives. Graduating magna cum laude from Texas A&M University and earning her Juris Doctorate cum laude from Southern Methodist University's Dedman School of Law, Giglio's dedication to her clients remains the driving force behind her practice. During law school, she served as staff editor and president of Dedman's International Law Review. As a student member of the Association for Public Interest Law, Giglio earned a stipend to do public interest work. The following year, as vice president, she took a leading role in the efforts to provide future stipends to law students seeking public service internships. Her litigation experience began with an active role in the clinics offered at SMU. After clerking at a civil litigation firm and obtaining an internship with the Dallas District Attorney's Office, she found herself drawn to the practice of criminal law. Giglio began her career in criminal defense as an associate at Rosenthal & Wadas and practiced until she moved to Shreveport and began her career at Elton B. Richey & Associates. Giglio is licensed to practice law in Louisiana and Texas, and is a member of the Shreveport Bar Association, Business Network International, Louisiana Association of Criminal Defense Lawyers, the National College for DUI Defense and the Junior League of Shreveport-Bossier.
Jesse Gilmore raises funds for good people and for even greater causes, and works tirelessly to build a better Louisiana. A native of Cape Cod, Mass., he adopted Shreveport as his home eight years ago when he attended and graduated from Centenary College, where he serves as an Alumni Council member. Currently, Gilmore serves as the director of development for the LSU Health Sciences Foundation, an organization that supports the LSU Schools of Medicine, Allied Health and Graduate Studies. In his spare time, Gilmore is the state codirector of New Leaders Council, a 501(c) (3) leadership development non-profit, and he also co-owns Pelican Blue Consulting, LLC. On Friday evenings you can find him at Wine Country, and on Saturdays in the fall, Tiger Stadium. Gilmore is the treasurer for the Louisiana Budget Project, a board member for the NORLA Restoration Project, Rotarian for the Shreveport Rotary Club and executive board member for the New Leaders Council. Some of Gilmore's greatest achievements in his work at LSU Health Sciences Foundation include fundraising trips to 15 cities in five states and the District of Columbia, conducting over 200 face-to-face solicitation meetings with donor prospects in 17 months, and raising $40,000 through online platforms.

After graduating in three years from Louisiana Tech University with her B.S. in accounting, Lindi Hall became a certified public accountant. As a young CPA, her career started at Roberts, Cherry and Company, and it was at that firm where she worked in various areas until she became a health-care consultant and a certified healthcare financial professional. In 2015, Hall was hired as the chief financial officer for The Glen Retirement System, a nonprofit life plan community with a mission to enrich the lives of older persons. To support and serve her community, Hall took on the role as the first vice president of the Business Development Connection of the Greater Shreveport Chamber of Commerce. She was also a participant in the Louisiana Association of Nonprofit Organizations (LANO) leadership program. Hall is a volunteer with the Caddo Council on Aging and participates in Meals on Wheels, a delivery service which provides more than 1,000 meals daily to seniors. She is incredibly passionate about several local nonprofits and participates in fund-raising events such as the Susan G. Komen Race for the Cure and the Caddo Council on Aging 5K Miles for Meals. She is married to Lane, and together they have three daughters.
Douglas Hargis grew up on a farm in central Louisiana and learned from an early age that the only way to work was hard. He completed his degrees at Louisiana Tech and LSUHSC-Shreveport in computer science and clinical laboratory science and has worked and schooled his way through the laboratory community in Shreveport for the last 15 years. Currently, he is the manager of the Willis-Knighton Health System's Histocompatibility and Immunogenetics Laboratory, serving the John C. McDonald Transplant Program and the Louisiana Organ Procurement Organization. He is happily married, has two fantastic step-children and thoroughly enjoys being involved in his neighborhood, particularly in work-related projects that enhance the lives of his neighbors and coworkers. In his spare time, Hargis enjoys running, sailing, backpacking, fishing and boating. He also likes spending time on his family farm and tinkering with electronics and automobiles. A self-declared do-ityourselfer, Hargis is typically elbowsdeep in a home-improvement project. He is involved with the Caddo Council on Aging, the Captain Shreve Neighborhood Association, Riverpark Church, the Strand Theater and Community Renewal. At the end of the day, he is committed to lasting improvement to the community through teaching and a solid "help your neighbor" attitude.
Jason Holland, a native of Shreveport, loves his community and doing his part to make a difference for locals. He obtained his B.A. in economics with a minor in philosophy from Centenary College. He and his wife, Kris, recently moved back to Shreveport from Northwest Arkansas, where he worked with Arvest Bank in the private banking department, focusing on retail banking and mortgage lending. Holland is currently working in business development with Community Bank of LA, and recently opened Sterling Character Antiques with his wife. Holland is a graduate of the Louisiana Association of Non-profit Organizations' (LANO) Community Leaders Program, and a member of the Greater Shreveport Chamber of Commerce's Diplomat Program, where he was named 2015 Diplomat of the Year. He also co-chaired the class project for the Shreveport Leadership Program, which helped raise money to help fund truckspace, a food truck destination at artspace, with the hope of creating a food truck culture downtown and bringing attention to the new Caddo Common Food Truck Court. Holland serves on the board of directors for Shreveport Common, the Bossier Arts Council, where he is treasurer, and the Southern Hills Business Association. He is also a member of Rotary International and president of the Alumni Association for the Tau Kappa Epsilon chapter at Centenary College.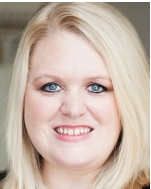 In their professions, they strive to be the best, they have excelled in their education and professional development endeavors, and they continue to give back abundantly through their philanthropic outreach missions."
– Emerie Gentry, Bossier Arts Council
Originally from Memphis, Tenn., Ralph "RJ" Johnson is a go-getter who doesn't let precedent stop him from achieving his goals. An alumnus of LSU-Baton Rouge, Johnson holds a B.A. in sociology and political science, as well as a Master in Business Administration. He serves as a trainer and facilitator of several youth leadership programs and is an active Court Appointed Special Advocate. He has been featured in publications including the Shreveport Times, the Times-Picayune and others for his volunteer work with the United Nations Association of the USA (UNA-USA) and the World Federation of United Nation Associations (WFUNA). He presently serves as UNA-USA national vice chair, making him the youngest ever elected. His work there has allowed him to shadow international leaders, including former South African President Nelson Mandela and U.N. Secretaries-General Kofi Annan and Ban- Ki Moon. In 2015, Johnson was elected to a three-year term representing North America on the WFUNA Youth Advisory Council, as the first American elected to fill the post. There, he advises the Secretary-General on youth engagement issues, policies, programs and initiatives to strengthen and improve the work of the United Nations. He currently serves as the North Louisiana community manager for the American Cancer Society, leading the Relay for Life fund-raising programs in Caddo, Bossier and surrounding parishes.
Adam James Johnston Sr. is a businessminded local with a big heart for his community. Johnston was born in Bossier City and attended Loyola College Prep in Shreveport, where he played football and basketball. After graduation, Johnston matriculated to Millsaps College in Jackson, Miss., to play ball. Even though his college football career was cut short by an injury, Johnston to this day maintains close relationships with his former teammates. Upon graduating with a Bachelor of Business Administration in 2007, Johnston enrolled in the Master of Business Administration program at LSUS and began working for a small community bank in Bossier City in a management training program. He earned his M.B.A. and was promoted to credit officer. That same year, Johnston's father and grandfather introduced him to the woman who would become his wife. In August of 2011, Johnston was recruited to join First Guaranty Bank, where he grew the loan portfolio from $4,000,000 to over $50,000,000 in less than three years. Now, he spends time traveling throughout the United States, and has attained the title of vice president. Johnston is president-elect of the Louisiana Bankers Education Council, a board member for the North Louisiana Economic Partnership and a past member of the YPI. He and his wife, Kathryn, have three children and enjoy volunteering together.
Robin Nickelson Jones loves the youth of her community. She moved to the Shreveport-Bossier area in 2004 with her husband and two children and currently serves as a board member for the Louisiana Partnership for the Arts, NWLA Makerspace, Shreveport-Bossier Attractions Association and is a member of the Louisiana Citizens for the Arts. Jones is also a member of the Caddo Magnet High School Drama Guild and PTSA, and currently serves as executive director for the Bossier Arts Council. In her time at the Bossier Arts Council, Jones has more than doubled funding and programming for the community's youth. With over a decade's worth of experience in both education and the arts, and more importantly, armed with a passion for her community, Jones has helped cultivate worthwhile activities for students of all ages. Through the Budding Artist Association (BAC's Jr. Arts Council) Jones has provided leadership training to over 150 Caddo and Bossier High School students. In addition, three years ago she launched Project Art Supplies, which collects funds and art supplies to distribute to local parish schools.
A born and raised Alaskan, Emily Knecht graduated from the University of Idaho with dual Bachelor of Science degrees in business management and marketing. After graduation, she started her career as an account coordinator for Spawn Ideas, a fullservice advertising agency in Anchorage, Alaska. After only a year and a half, she was promoted to the role of account manager, coordinating campaigns for some of the largest banks, corporations and non-profit organizations in the state. Knecht then relocated to Shreveport, having never set foot in the state. She has fully immersed herself into the community and culture ever since. She currently works as the sponsorships and events manager for The Shreveport Times/USA Today Network, coordinating community events including the Best of NWLA Reader's Choice Awards, Virginia K. Sheehee's Most Influential Woman, Retreat at The Remington and Best of Preps. In addition to The Times, she acts as the publicity chair for the American Cancer Society's Making Strides Against Breast Cancer Walk, serves as secretary on Community Renewal's Young Professionals Board, auction display co-chair for this year's Christmas in the Sky and volunteers with United Way and other various organizations throughout the year, including the American Cancer Society's Baron's Ball, the Robinson Film Center's The Robbys, and the Highland Jazz and Blues Festival.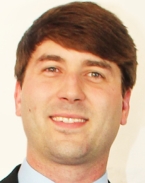 Colton Kyle serves as the chief financial officer of ANECA Federal Credit Union. He holds pride in the fact that he was born and raised in Shreveport and is a graduate of Louisiana Tech University, where he received a B.S. in finance. After graduation, Kyle launched his career in the finance industry at local credit union. He quickly rose through the ranks to become one of the youngest CFOs in the industry. During this time, Kyle involved himself in several professional networks, which has inspired him to make close connections with other leaders in the surrounding area. Kyle continually strives to use the opportunities he has been given to make a positive, lasting impact on the community. He's currently involved with the Credit Union Executives Society, the CUNA CFO Council, the Lions Club International Downtown Shreveport Club, the Sigma Alpha Epsilon Fraternity Alumni Association and the YPI of the Greater Shreveport Chamber of Commerce. He is happily married to Stephanie Kyle, who is a secondgrade teacher at Shreve Island Elementary.
They live in Shreveport and share the love of three fur babies, Galinda, Mocha and Paul, and enjoy spending their free time mingling with friends at local eateries.
A Natchitoches native, Dr. Morgan Trahant Lang is the first female orthodontist in Northwest Louisiana. After graduating as one of the top in her class at LSU School of Dentistry in New Orleans, she completed her orthodontic residency in Washington, D.C. Dr. Lang then accepted an invitation by her childhood orthodontist and went from previous patient to business partner. Lang & Blackwood Orthodontics became a family-run business after her husband joined the team as a nurse practitioner. Dr. Lang is enthusiastic about creating smiles as well as helping others. She enjoys donating her time as an active Junior League member and as a consultant for two cleft lip and palate teams for the oral surgery department at LSU Shreveport. She and her co-workers frequently volunteer at sports races, speak at schools about oral hygiene, donate handcolored cards to patients over the holidays and generate a sense of community among local businesses. Outside of work, Dr. Lang loves being a mother and for the past decade has walked in the Macy's Thanksgiving Day Parade. A former Walt Disney World cast member, Dr. Lang believes the following motto applies to all avenues of life: "If you love what you do, it will shine through, and people will feel the magic."
Darras Lattier is a Shreveport native and one of six specialized Strategic Partnership Business Development Executives for Google's largest international digital marketing partner, ReachLocal. Lattier regards himself as a digital marketing "thought-leader" and has been described as "a true specialist in the digital world." His experience within online advertising came from holding the role of the digital sales consultant with the Shreveport Times. Later, Lattier joined the emerging startup company LocalsLoveUs.com as a market leader. While honing his craft, he was instrumental in the growth and expansion throughout the regions of Shreveport and Lafayette, La. Lattier is now a Google Partner, Google AdWords and Google Analytics Certified with self-taught proficiencies in HTML, CSS and Ruby on Rails programming languages. In 2014, he founded the boutique digital marketing firm Digital Lion, focused on consulting, designing and developing comprehensive marketing solutions for early stage startups and small businesses. A veteran of the U.S. Navy and father of two, Lattier enjoys spending time on the soccer fields with his children, keeping up with the latest tech news and trends, music and film culture. He actively welcomes the opportunity to volunteer for various community development and cultural initiatives throughout the city.
Jimi Lindgren recently acquired the position of sales manager at the awardwinning Hilton Garden Inn/Homewood Suites in Bossier City. He started with the company in September of 2012 and played an integral part in the opening of the hotel. He was originally hired as director of events and catering and was responsible for creating banquet menus, building a successful catering team, establishing best practices for the department, sales and marketing, and much more. With over two decades' worth of experience in the restaurant/catering industry, he saw an opportunity to expand his experience to encompass hospitality as a whole. By accepting the position of sales manager, he is now taking steps toward a long-term career goal. With plenty of new possibilities on the horizon, he plans to take this experience and apply it toward the betterment of not only the hospitality industry, but toward the tourism/travel market for the entire Shreveport/Bossier area. Lindgren is a proud Bossier Chamber of Commerce Diplomat and serves on the Bossier Chamber of Commerce Leadership and Membership Development Committee and the Louisiana Restaurant Association board of directors. He also is a volunteer for Step Forward Literacy, the Shreveport Bossier Convention and Tourist Bureau and the Shreveport Sports Commission. Lindgren was also awarded the 2016 P.R.I.D.E award for Outstanding Hotel Sales Professional of the Year.
Daniel Martin is the registered dietitian at GastroIntestinal Specialists and the owner of Strongbrew Bayou Coffee Co., both located in Shreveport. He received a B.S. in health and exercise science from Centenary College of Louisiana, along with a B.S. and M.S. in nutrition from Louisiana Tech University. As the dietitian at GastroIntestinal Specialists, Martin was responsible for creating, building and implementing the Nutrition and Weight Loss Center at GIS. The new initiative was a practice-wide collaboration, specifically with four GIS physicians who are trained in the latest advancement in non-surgical weight loss. Together, they designed a 12-month, medically supervised weight-loss program to support the new non-surgical procedure. New offerings at GIS also include wellness, weight loss and medical nutritional therapy. He enjoys growing businesses, and his venture, Strongbrew Bayou Coffee Co., grew from coordinating fund-raising opportunities with local organizations to serving at events and farmers' markets to recently being featured at Sleepy Hollow Books and Gifts along with The Highland Roux. The former assistant coach for C.E. Byrd's High School wrestling team, Martin is very active in the cycling community and can often be found among the Bike Shreveport shenanigans around town. When not riding bikes, he also enjoys playing ukulele, disc golf, local music, local beer and tacos.
Niesha McCoy is a talented and respected workforce development business professional in Northwest Louisiana. She holds a B.A. in mass communications from Louisiana State University-Shreveport, a Master of Management specializing in human resource management and is currently pursuing a Doctorate of Business Administration, specializing in human resource management. McCoy has successfully both private-owned and corporate businesses in the Shreveport- Bossier area. She is passionate about workforce and economic development and spends time researching and developing creative and innovative ways to align education and workforce. McCoy has fostered strong employer engagement initiatives among Northwest Louisiana manufacturers and Bossier Parish Community College's Technology Engineering & Mathematics Department, helping numerous unemployed individuals obtain gainful employment. Her most recent contributions to workforce development through Bossier Parish Community College's TAACCCT Round 3 Advanced Manufacturing and Mechatronics program have gained national attention. Outside of work, McCoy enjoys spending time with her family, cooking and traveling. She enjoys speaking at and volunteering with various local organizations, including Providence House, Bright Star Baptist Church, NWLA Goodwill Industries and the NWLA Society of Human Resource Management, where she serves on the board of directors. She credits her success in life to God and believes that serving others is the most gratifying experience.
Margaret McDonald grew up in The Woodlands, Texas, and attended Centenary College of Louisiana, where she earned a bachelor's degree, summa cum laude, in history and political science. She graduated from Louisiana State University's Paul M. Hebert Law Center, where she was the production editor of the Louisiana Law Review. McDonald moved to Shreveport in 2011 to work as a law clerk at the First Judicial District Court. She is now employed as a research attorney at the Louisiana Second Circuit Court of Appeal. McDonald is dedicated to supporting the arts at Centenary College through the Friends of the Centenary College Choir, where she serves on the board of directors as the secretary, and the Friends of the Meadows Museum of Art, where she is the past president and current secretary of the board of directors. She is also a proud member of the Junior League of Shreveport- Bossier and serves on the management team as the communications vice president. McDonald was admitted to the Louisiana Bar in 2011 and is a member of the Shreveport Bar Association. She enjoys singing in the chancel choir at First United Methodist Church and gathering monthly for book club.
Jessica Milan Miller has been a resident of Shreveport for the past 21 years. She received her B.A. in biological sciences from Louisiana State University-Shreveport, her Master of Arts in general counseling and guidance from Louisiana Tech University, and her Master of Business Administration from Centenary College of Louisiana. For the past 13 years, Miller has served as executive director of the Gingerbread House Bossier/ Caddo Children's Advocacy Center, an accredited child advocacy center by National Children's Alliance. The Gingerbread House provides critically needed services for child victims of sexual and severe physical abuse in the nine parishes that comprise Northwest Louisiana. The Center also assists in cases of commercial sexual exploitation of children and human trafficking. Miller serves on the board of Forensic Nurse Examiners of Louisiana and served five terms as president of the board of Children's Advocacy Centers of Louisiana. Miller is a trainer with the Community Response Team expert panel on human trafficking and has conducted presentations on a variety of child abuse topics. She continues to assist in the development of additional child advocacy centers in Louisiana by training personnel on the multidisciplinary team model. She is married to Lance Miller, and they have two children. In addition to Miller's work with children's causes, she enjoys traveling and photography.
Elizabeth Aillet Morales, a Shreveport native, attended C. E. Byrd High School and graduated in 1997. In 2001, she graduated with a B.F.A. in dance performance from Southern Methodist University in Dallas, Texas. After graduation, she moved to New York City, where she performed in a number of shows and venues off-Broadway, worked for Carnival Cruise Lines and broadened her career opportunities with voice-over training. After her dance career, Morales became a radio personality and is employed with Townsquare Media. She is now the host of the Morning Show for 96.5 KVKI and hosts mid-days on Kiss Country 93.7 and is very passionate about enhancing the longevity of her radio career. Morales is a faculty member at Shreveport Dance Academy and has over 18 years of teaching experience. She is also an award-winning choreographer and is the director of the jazz ensembles at Shreveport Dance Academy. Morales serves as the production director for the Shreveport Metropolitan Ballet and is a certified Pilates instructor, an active member of the Junior League of Shreveport-Bossier and is on the Festival Planning Committee for the Red River Revel. She also enjoys Mardi Gras as a member of the Krewe of Centaur and is active in her children's lives, volunteering her time at First Baptist Church and First Baptist Church School.
Beau Raines wants to live in a world of inspired people that work hard, look for opportunities to lend a helping hand, take pride in their communities and laugh over good beer. As an engineer with more than 10 years' experience, Raines has worked on projects in 20 different states. At ALTEC Environmental, he enjoys knowing the daily work plays a part in protecting the environment, but takes real satisfaction in going to bat for clients. Away from ALTEC one would likely find Raines at Red River Brewing, where the focus is as much on celebrating great community as it is on making great beer. Raines grew up in Blanchard and is a proud alumnus of "The City" and Louisiana Tech University. He has a lot of pride in his community and aspires to be an integral part in its greatest and brightest days ahead. Raines is married and has three sons, and his family is active in the vibrant community at First United Methodist Church, where he teaches Sunday school. He is also a member of the Louisiana Engineering Society and sponsors a child monthly through Children's International.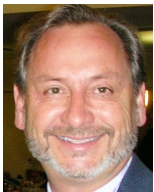 Having won her first cooking contest at the age of 12, Shelly Marie Redmond, Ms, Rd, Ldn, lives for the kitchen. It was natural that she "majored" in food. Having graduated from Nicholls State University and Louisiana Tech University, Redmond is a culinary dietitian, TV personality and founder of Skinny Louisiana. She can currently be seen on KTBS 3 and monthly on KTAL News 6. Redmond has completed countless interviews for ABC, CBS and NBC affiliate stations on nutrition and lifestyle information. In addition to television interviews, she has been seen in print, including Men's Fitness, Women's Health, Buzz Feed, Shape, Cosmopolitan, FoxBusiness.com, Today's Diet and Nutrition Magazine, The Forum News and CityLife magazine. Daily, she counsels individuals on weight loss at Eberhadt Physical Therapy and Wellness, where her clients average an eight-pound weight loss in their first month. In spring 2017, Redmond's book, "Skinny Louisiana ... in the Kitchen," will be released. One can find her embracing her Cajun roots in her Shreveport home while preparing simple and tasteful Louisiana-style dishes in her kitchen for her "Yankee" husband, daughter, son, two cats, and soon-to-be three chickens.
"It is our goal for [the YPs] to remain here, as part of this community, and to grow into leadership roles. It's so important to encourage this exemplary group as they become more deeply engaged in our region and its future."
– Jay Covington, publisher and president of The Forum
She enjoys speaking and volunteering with the Caddo Council on Aging, the Rotary Club of Shreveport and United Methodist Church.
Kelly Rich is what some frequently describe as a professional volunteer. Her paying gig as the executive director of Highland Area Partnership (HAP) keeps her busy as a respected leader in the community. The Shreveport, La., non-profit is dedicated to increasing awareness and appreciation of Shreveport's historic Highland neighborhood, while stimulating economic growth. Their annual gift to the community is the Highland Jazz & Blues Festival. In addition to her work for HAP, she currently serves on boards for six nonprofits and is a member of multiple business, civic and social groups. She is currently living in her fourth historic home with her family in Shreveport's historic Highland neighborhood. In 2013, Rich created Norla Preservation Project, a 501(c)(3), in an effort to save a row of deteriorating shotguns in the Bottoms near downtown Shreveport. Rich has been invited to speak to multiple business organizations and preservation conferences, and created another program through the non-profit called Love Your Louisiana! This education and outreach program includes tours, speakers and road trips highlighting people and places in Louisiana. Described as enthusiastic and tenacious, Rich is aggressively working to educate others about the history and culture of Louisiana and honoring what makes it unique. For Rich, Louisiana stole her heart and continues to surprise her, as any love affair should.
Marisa Roberson has a heart for inspiring confidence in others. Born and raised in Shreveport, Roberson obtained her Bachelor of Science in marketing at Louisiana State University in 2010 and currently attends Louisiana State University in Shreveport, pursuing her Master of Business Administration. Roberson enjoys traveling, watching the Food Network and attempting to cook every dish and giving back to her community. Roberson is employed as the director of career services at McCann School of Business & Technology. "Every day I come to work, I feel I make a difference in my students' lives," said Roberson. "The true success of my position is when I've witnessed a person become the first generational college student in his or her family." Roberson also runs a for-profit company Style Repertoire Inc., in which she does personal shopping, style consultations and closet consultations for women. Roberson's goal is to open a Women Resource Center for Northwest Louisiana. Through her years of experience in workforce development, career development and entrepreneurship, Roberson longs to assist women in all of those areas and dreams of distributing scholarships to deserving young girls that have demonstrated academic success and community service in high school. Roberson is an involved member of Praise Temple Full Gospel and considers her 3-year-old son the joy of her life.
David Logan Schroeder, an attorney for the law firm Cook, Yancey, King & Galloway, A.P.L.C., is a North Carolina native who found himself settling in Shreveport for his career and getting hooked. He received a Bachelor of Arts in 2006 from University of Richmond and his Juris Doctor/BCL degree in 2009 from LSU Paul M. Hebert Law Center. Schroeder was admitted to practice law in Louisiana in 2009. After law school, he served as law clerk to the Honorable Peter T. Fay, judge, United States Court of Appeals for the Eleventh Circuit and then practiced law in New Orleans for four years. He is also a director of the Corporate and Business Law Section of the Louisiana State Bar Association and currently serves as the section's vice president. In the local community, Schroeder is on the board of directors of Geaux 4 Kids, a start-up 501(c) (3) nonprofit. Geaux 4 Kids produces "Geaux Bags," which are basic bags of right-sized necessities for children entering foster care. Additionally, Schroeder is a director of the Downtown Development Authority, a quasi-governmental entity aiming to help produce a better, cooler downtown Shreveport. Schroeder also worked with community actors to help start an "Alive after Five" downtown concert series, which had its inaugural season in Spring 2016 and is currently in plans for three more concerts this fall. Schroeder is happily married with two sons.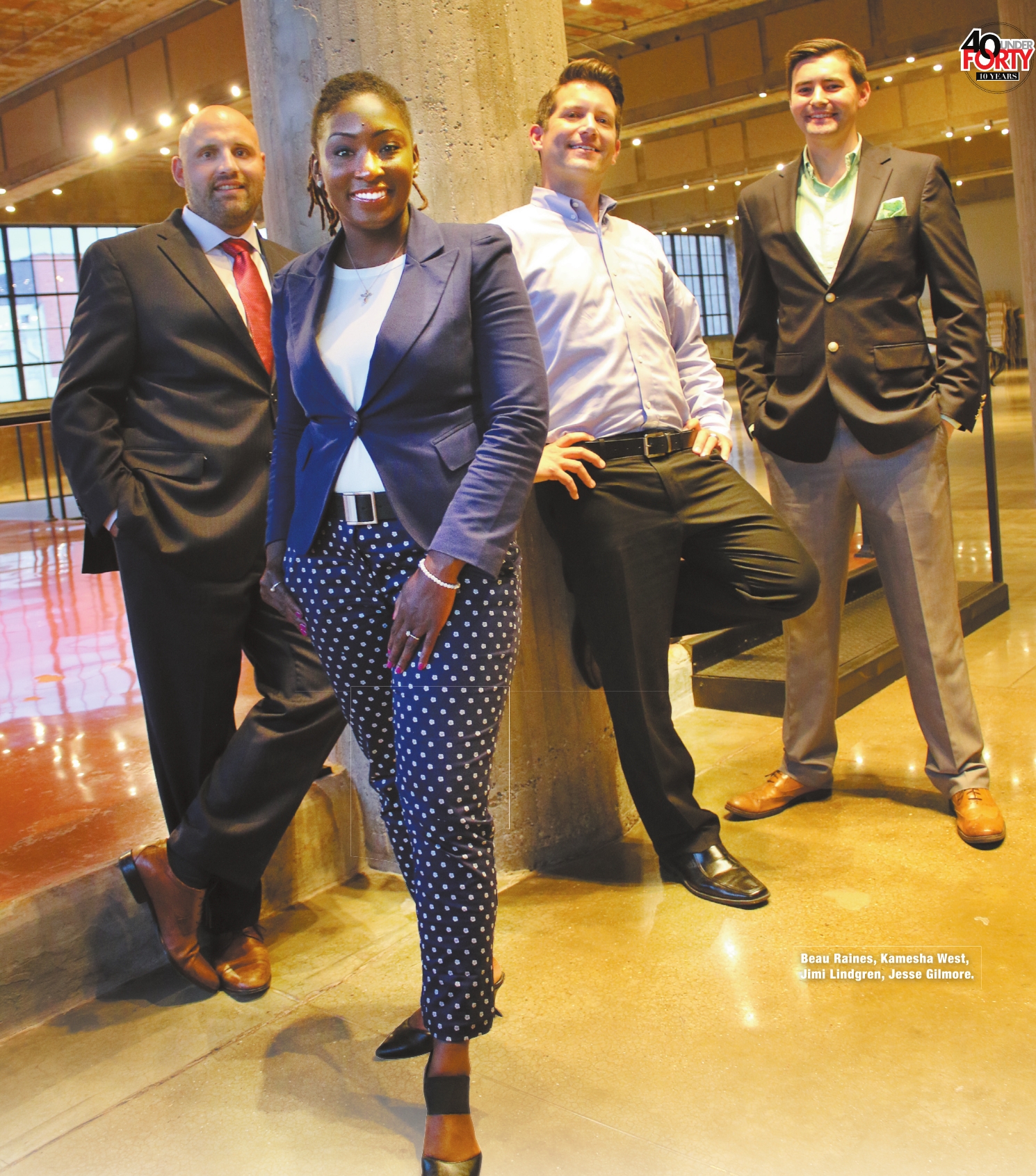 Amanda Simpson was proudly born and raised in Bossier City. A graduate of Airline High School and Louisiana Tech University, where she earned a B.S. in marketing, Simpson is currently employed with ANECA Federal Credit Union as chief operating officer. Simpson previously worked with various banks and mortgage companies, where she furthered her knowledge in the financial industry. In addition to her membership in the YPI, she is a volunteer with Junior Achievement and sits on the steering committee of the Young Professionals Network for the Louisiana Credit Union League. She is also an active member of the Rotary Club of Shreveport, having served on the Sergeant at Arms Committee, the Civic Grant Committee and the Dragon Boat Committee. Simpson is also a member of the Louisiana Credit Union League and the Credit Union Executives Society. She volunteers with the Food Bank of Northwest Louisiana and volunteered with the National Lemonade Day Young Entrepreneur Contest, which she also sponsored. In 2014, Simpson married her handsome husband, William, and became the proud stepmother to their son, Ayden. She and family happily reside in Bossier City.
Jack "Bump" Skaggs is a local business owner and entrepreneur in Bossier City who enjoys making his local area a better place through hard work and community involvement. Skaggs is currently the owner/operator of Smashburger restaurants in Bossier City and Shreveport, and is the past president of the Bossier Parish Police Jury. His past business experiences include being a managing partner for Raising Cane's restaurants and a former owner and business manager for Vexcon Pest Control. Skaggs graduated from Airline High School in 1999 and then graduated from ULM with a degree in construction management and baseball 2003. He enjoys volunteering on different committees in the area, including the Bossier Parish Police Jury Finance Committee, Legislative Committee, Gaming Committee, Parks and Recreation Committee, Homeland Security Committee, Flood Control Committee, Greater Bossier Economic Development Foundation Committee and the YPI, to name a few. Skaggs was given the "Reader's Choice Award" from the Bossier Press Tribune for Smashburger being voted "Best Hamburger" and another award for "Best Fries." He currently resides in Bossier City with his wife, Kaye, who is a structural engineer, and their 3-year-old son and newborn daughter.
Matt Snyder was born in Shreveport and attended Louisiana Tech University before going to work in management in the gaming industry. He spent three years in the gaming industry crafting his management and grassroots marketing style before leaving for different pastures—Raising Cane's Chicken Fingers. Snyder opened the 64th Raising Cane's on Mansfield Road in Shreveport and for the past five years, has worked closely with the community, creating relationships and programs that are still in operation today. Snyder has always had a deep love and commitment for Shreveport and left Cane's to pursue his own local business in 2014. PinPoint Local Marketing was formed and works with 15 to 20 prominent local businesses to market via supporting local events and initiatives. Snyder has also created four successful community events in the last two years, including Shreveport Derby Day, Wheels in the Hills, Bourbon and Bowties, and Tinsel Holiday Shopping Event – all of which have been extremely successful. These events alone have generated over $10,000 for local charities. In 2015, Snyder became the co-founder and majority partner of Shreveport Magazine, which has become an excellent vehicle for promoting the people, businesses and culture of Shreveport. He currently resides in Shreveport with his wife, Cathlean, and their four children.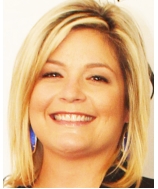 Kyle Stadtlander is assistant vice president of business development at GBT, a local bank serving customers across North Louisiana that is focused on finding creative banking opportunities for local businesses. A native of Shreveport, Stadtlander attended Louisiana Tech University in Ruston, where he studied economics and earned his Bachelor of Science. During his time at Louisiana Tech, Stadtlander became a member of Sigma Alpha Epsilon Fraternity and Inter Fraternal Council, holding various leadership positions therein. His senior year, he was awarded an internship in Washington, D.C., to work on policy related to national fraternities and sororities housing. Upon graduating from Louisiana Tech, Stadtlander began his career in banking with a community bank in Hammond. After living and traveling across Louisiana, he finally settled back home in Shreveport, where he is currently working for the betterment of the community. As an active volunteer and local leader, Stadtlander spends his time working for organizations dedicated to the progress of education and economic development in North Louisiana. He is the finance chair for the NORLA Preservation Project board of directors and is vice president for the S. Shreveport Lion's Club board of directors. In his spare time, Stadtlander is an overly dedicated Louisiana Tech sports fan and increasingly average golfer. He also enjoys reading biographies and spending time with friends.
Christopher Steinsholt is a positive and proactive member of his community. His focus is directed to helping others by way of developing sophisticated investment strategies for individuals, their families and their businesses in pursuit of meeting their short- and long-term financial goals. Utilizing a vast array of resources available at Edward Jones Investments, he is able to provide customized advice pertaining to asset allocation, retirement planning, liability management, insurance coordination and estate planning services. Steinsholt served 10 years of active service in the United States Air Force achieving the rank of staff sergeant. Upon completion of his Master of Business Administration, he shifted gears and joined Merrill Lynch Wealth Management in January 2014. He was later recruited to Edward Jones Investments in May 2015. Steinsholt is an active member of his church congregation, taking on the role of both teacher and elder. He also serves the community as a board member of the Rotary Club of Bossier City, sits as a member of the Military Relations Committee with the Bossier Chamber of Commerce and serves on the membership committee of his Business Networking International (BNI) Chapter in Shreveport. His wife is an active-duty student instructor at Barksdale AFB, and they reside in Shreveport and have three children.
Dinero' Washington, son of Johnes and Eddie Mae Washington, is a native of Shreveport and serves as the president/chief executive officer for Shreveport Transit Management (SporTran) and Metro Management Inc. SporTran serves as the public transit system for the Shreveport and Bossier urbanized area. Washington was educated in Caddo Parish schools and graduated from Captain Shreve High School. After high school, he earned two degrees from Northwestern State University. He believes in the power of hard work, and under his leadership, SporTran was recognized as the Route Match Urban Transit System of the Year. He currently serves as president for Louisiana Public Transportation Association and a board member for South West Transit Association. In 2015, Washington received the South West Transit Association President's Award for his outstanding service to the public transit industry. He is also a proud member of Phi Beta Sigma Fraternity. He strongly believes his best decisions so far in life are marrying his best friend, La'Shundra Washington, and being a great father for their daughters. He enjoys playing musical instruments, spending time with his beloved family and attending church at Word of God.
Kamesha West, store manager for Walmart Neighborhood Market in Shreveport, is climbing the career ladder one rung at a time. She has a heart for creating community partnership with other young professionals in the area, and hopes to help others in her shoes recognize their potential and be inspired to greatness. West has enjoyed volunteering through different venues since 2009. Such outreaches include the Southern Hill Music in the Park as PAC chair, the Alzheimer's Association Walk, YPI Lunch and Learn Series as co-chair, Boy Scouts Friends of Scouting chair for the Cherokee District fund-raising, United Way Back-to-School campaign with Walmart as community partner, Children's Miracle Network, Gingerbread House fund-raising, Shreveport Hotel Motel Prop Board liaison and Takin' It To The Street Shreveport. When she was 25 years old, West was selected to represent the state of Louisiana as the title holder for Miss Louisiana International, 2010-2011. She went on to compete in the National Pageant against fierce competition, including the reigning Miss USA, Deshuana Barber. West once won the Up and Coming Young Professionals Award from the Shreveport- Bossier African-American Chamber and is a member of the Shreveport Journalism Foundation, the Young Professional Initiative of the Shreveport Chamber of Commerce and the Shreveport-Bossier African-American Chamber, Urban Progressive.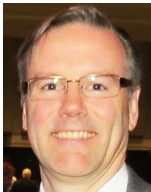 "By celebrating achievement in both their professional and civic lives, the 40 Under 40 Awards drives home the notion that engaging in your community and giving back are key leadership traits."
– Timothy Magner, president, Greater Shreveport Chamber of Commerce
Amy Horne Williams is a children-loving, leadership-seeking teacher who recently celebrated her one-year anniversary with her husband, Daniel. From an early age, she enjoyed working with children, babysitting and teaching swimming and twirling. Williams worked with children throughout college, where she completed her master's degree in elementary education. She is currently teaching fourth-grade reading to the students at Fairfield Elementary Magnet and recently obtained her Master of Educational Leadership from Louisiana Tech. In addition, she has taught swimming to the children of her community for 17 years and is very passionate that every child should learn how to swim. In her spare time, Williams can be found working on the St. Jude Miracles on the Red Gala, obtaining items for the silent auction from community businesses and working with the residents at Holy Angels. She feels a moral obligation to instill a sense of benevolence in the children she works with and encourages her students to give back to the community. Last year, she formed a partnership between the students of Fairfield and the residents of Holy Angels. She was recently named the Fairfield Elementary Teacher of the Year. Williams' passion in life is children, and she strongly believes if children form a sense of community, they will be successful, contributing members of our community later as adults.
Hilary Aldama Wooley is an attorney, consultant, writer and mother. A Texas girl at heart, she has made Shreveport her home for the last eight years, where she is determined to uncover the secrets of how women "do it all" – balancing the demands of work, home and ultimately finding purpose for their lives. Wooley is corporate counsel for the Biomedical Research Foundation of Northwest Louisiana. Prior, she served as VP and general counsel for a digital media and strategy-consulting agency in Shreveport. She has seven years of legal experience representing clients from entrepreneurs to Fortune 500 companies in both corporate and litigation matters. Additionally, she has seven years' experience as a management consultant. Wooley is a member of Christian Center Shreveport, where she ministers regularly on issues that affect and empower women. She is a member of the Shreveport-Bossier Mothers of Multiples (she has twins!), the Junior League of Shreveport, where she currently leads education and research and development for the league, and the chairman of the board of directors for the North-Central Louisiana Chapter of the March of Dimes. Wooley also holds a B.A. in public policy from Brown University and received her J.D. from the University of Texas School of Law.