ENTREPRENEUR INVESTS IN NIGHTLIFE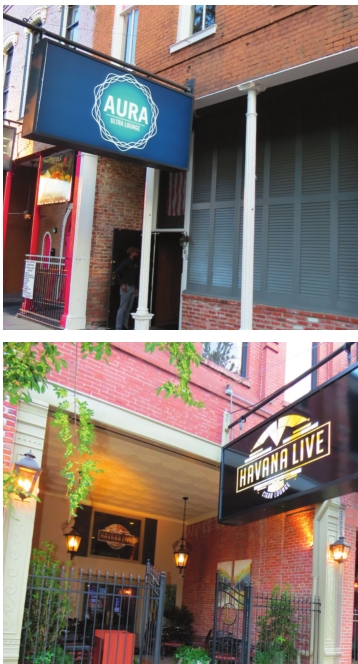 Texas Street's hot block features club openings, with upscale housing and retail choices coming
Matt St. Amant is counting on people who want to have a great time heading downtown. St. Amant has already opened two of the kinds of clubs he likes, both on Texas Street near the Riverfront District.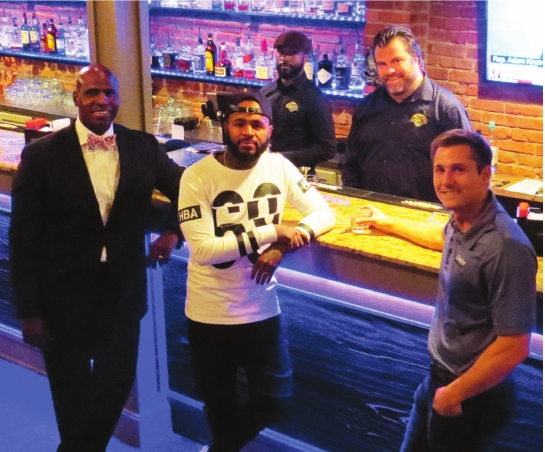 "There's an amazing transformation of the club scene in the 200 block of Texas Street, just outside the doors of The Standard," said Liz Swaine of the Downtown Development Authority and Downtown Shreveport Development Corporation. "The whole block is being transformed," she said.
The recently announced opening of a grocery/deli in The Standard, the elegant, white, 10-story building at the corner of Market and Texas that will house some of Shreveport's nicest lofts and new retail businesses by next summer, plus both of St. Amant's clubs and Style Bar give the block several prime places to hang out in the neighborhood.
"The revitalization of the growing downtown district really opens up new opportunities for entrepreneurs like myself. This is exactly what Shreveport/ Bossier needed to keep people here and entertained," St. Amant said.
Havana Live is a bar and a cigar club, but the ventilation is so good you would never know it. The front resembles French Quarter bars and eateries with a patio and iron gates. It's a great place to have a drink and people watch. The view down the street at night is the lighted bridge at the end of Texas Street and the Red River District.
Inside, soft lighting, old exposed brick and comfortable leather seating grouped into several sections make for relaxing spaces to drink and talk. Diners can also order burgers, gumbo, wings, fried fish and shrimp dishes.
Upstairs, the second floor has great views of the Texas Street Bridge and overlooks the live-music venue downstairs.
"Havana Live has a VIP section on the second floor for our loyal card holders. On the bottom floor we have the main bar," Rachel Moore, marketing manager for St. Amant, said.
Club Aura is a couple of doors down from Havana Live on the same side of Texas Street.
Club Aura also has two different levels, with the bar and band space on the ground floor and additional seating upstairs that allows views of both. Both clubs are scheduling performers already.
"We are very excited about the performances that we have booked for Havana Live and Club Aura. It seems that Shreveport is looking for new and exciting things to do, so we try and listen to the people that frequent our clubs so that they will keep coming back," Moore said.
Club Aura has slotted in alternative Southern rap quartet Nappy Roots for Dec. 28. Paul Wall will perform at Aura soon, on a date not yet worked out.
"We have different entertainers on a weekly basis. Club Aura does have a DJ booth. Our events and performances will be held on a Friday or Saturday night," Moore said.
Havana Live is open Monday through Friday from 11 a.m. to 2 a.m. and Saturday and Sunday from noon to 2 a.m. Aura is open Wednesday through Saturday from 8 p.m. to 4 a.m. and Sunday from 8 p.m. to midnight, Moore said. Aura is closed Mondays and Tuesdays.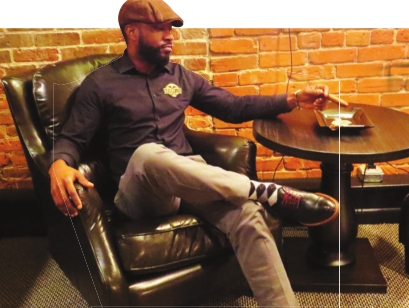 "Havana Live and Club Aura cater to men and women of all ages, from the young and trendy professionals to the sophisticated business class," Moore said.
"I came to Shreveport in 1993 because I saw an opportunity. I own and operate several businesses in Shreveport," said St. Amant.
"I am really impressed with the work Matt is doing. His spaces are upscale and elegant, and the atmosphere is good for meeting friends and enjoying a cocktail and conversation," Swaine said.
Developers like St. Amant hope downtown's new residential options give Shreveport the urban atmosphere found in many large cities.
"Residential spaces are bringing downtown living to the fingertips of everyone who wants it. I believe that with the fresh renovations of historic buildings and offering new businesses will only bring a positive change and a brighter future for Shreveport," said St. Amant.
"I am very excited about the opening of Havana Cigar and Sports Bar coming late February or early March 2017," said St. Amant.
"Clubs that never change eventually die. Occasionally, they need a new vibe, a new look and an infusion of cash. That's what Matt has done. He's positioning these clubs to be relevant for the foreseeable future," Swaine said.
– Kathleen Ward