Northwest Louisiana American Heart Association will host its annual Go Red for Women Luncheon
February often brings to mind the traditional colors of Valentine's Day—but for the Northwest Louisiana American Heart Association, they have a different reason to Go Red. The Northwest Louisiana American Heart Association will host its annual Go Red for Women Luncheon at 10 a.m. on Feb. 16 at the Shreveport Convention Center.
Sponsored by CHRISTUS Health Shreveport-Bossier, this event is a leading fund-raiser in an effort to raise awareness and funds for women's heart health. It will provide a supportive and educational atmosphere, as well as offer a great time, for women all over the Ark-La-Tex and will serve to encourage influential businessmen and women in Northwest Louisiana to become more involved in this critical cause.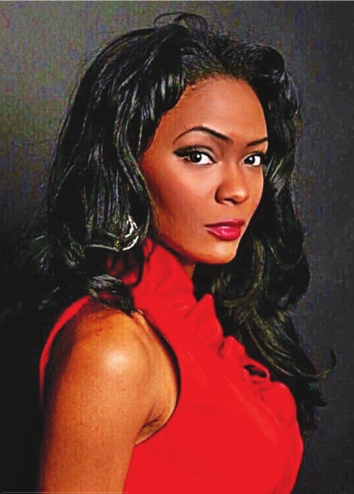 Laura Landman, regional director of the Northwest Louisiana American Heart Association, can't wait for the big event. "My favorite part of this luncheon is seeing the community come together to raise awareness about this preventable disease," Landman said. "So many of us know someone who has been affected by heart disease or stroke, yet we don't talk about it enough. This event brings it out of the shadows, and you can ask the questions that you might have been afraid to ask."
"I'm really looking forward to the survivor testimonials, which allow the audience to connect with a local survivor and see that heart disease does not discriminate," Landman said.
Jessica Hunter is one such testimony.
At the young age of 23, Hunter learned of an underlying heart condition that had affected her for more than 10 years. Now managed through medication and diet and exercise, Hunter has gone on to study in the medical field to help others who may be going through similar experiences. "Although at times I didn't understand why me, I totally understand now," Hunter said. "What happens to you comes not to break you, but to be a door opener for your life and aspirations."
The upcoming fund-raiser is chaired by Susan Miller and features activities and topics aimed to educate on cardiovascular disease, risk factors and heart-healthy lifestyles. The event will contain a silent auction, health stations provided by event sponsors, a luncheon and a fashion show starring local survivors and women and children who love to "Go Red" for loved ones.
Up for bid at the silent auction is a one-week stay at a deluxe home on the beach in Destin, Fla. (sleeps 16), gift certificates to area restaurants, a Judith Ripka necklace, a Kendra Scott bracelet, various home items and much more.
The events raises funds that will stay right here in the local community and go toward education and research.
"Heart disease is the number one killer of women, causing one in three deaths each year," Landman said.
"That's about one woman dying every 80 seconds."
According to Landman, the warning signs for women are often different than in men, so its imperative women learn what to look for. Ninety percent of women have one or more risk factors for heart disease and stroke, and fewer women than men survive their first heart attack. Get involved in the Go Red for Women movement and live a healthier life.
For Landman, getting involved in heart awareness is something every woman should do. "Knowledge is power. Educate yourself about heart health, and you can advocate not only for your health, but others, too," Landman said. "Women are misdiagnosed at an alarming rate, so knowing the signs and symptoms can save not only your life, but your mother's, sister's or friend's."
– Betsy St. Amant
FOR MORE INFORMATION
Individual tickets for the Northwest Louisiana Go Red For Women luncheon program are $100 and tables of 8 are $1,500. To purchase tickets visit www.nwlagored.heart.org or contact Laura Pfender laura.landman@heart.org.