•Janet Neucere has joined Regions Bank as an assistant vice president and will be the mortgage loan originator at the Pierre Bossier branch of Regions. Neucere brings 25 years of real estate experience as a loan originator as well as a title company escrow officer. She will guide customers through the loan process and closing.
Neucere obtained her bachelor's degree from Louisiana Tech University.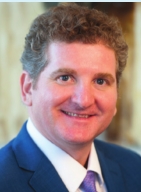 •Morgan Stanley has announced that Senior Vice President and Wealth Advisor Denis Poljak and Vice President and Financial Advisor Davor Poljak have each earned the Certified Portfolio Manager (CPM) title from the Academy of Certified Portfolio Managers (ACPM). The CPM designations were awarded to Denis and Davor after completing extensive coursework and examinations, followed by a five-day seminar at Columbia University in New York that included sessions with internationally recognized professors.
The CPM curriculum involves in-depth study of fundamental analysis, option valuation, foreign currency exchange, credit default swap structure and valuation analysis, and asset allocation.
Denis Poljak holds a PhD in economics, as well the CFP certification and the CIMA designation from the University of Pennsylvania's Wharton School of Business.
Morgan Stanley (NYSE: MS) is a leading global financial services firm providing investment banking, securities, wealth management and investment management services. For more information about Morgan Stanley, please visit www.morganstanley.com.

•The Independence Bowl Foundation is partnering with Kalmbach Smith Meadows (KSM) as its new marketing and advertising partner.
KSM will be responsible for creating and placing advertising for the Independence Bowl across multiple traditional and digital platforms. The firm also created the new Independence Bowl Foundation logo, unveiled recently.
KSM is one of the largest, most awarded and wellrespected marketing firms in the area with a 32-year track record of helping their clients grow.

•Stirling Properties commercial real estate company has announced new tenants coming to Fern Marketplace in Shreveport.
At Home, the home décor superstore, has purchased 8.16 acres of land to build a 108,931-square-foot retail store. Construction is scheduled to commence by the end of the month with plans to open in the fourth quarter of 2017.
La Madeleine Country French Café has purchased a 1.18-acre tract of land to develop a 7,500-square-foot free-standing restaurant location. Plans are to open in the fall of 2017.
Previously announced, The Halal Guys, is now open, and Orangetheory Fitness plans to open sometime this month.
Fern Marketplace is a 14-acre retail development anchored by Whole Foods Market, consisting of roughly 200,000 square feet. The shopping center is located at the northeast corner of East 70th Street and Fern Avenue.

Most of these retailers committed to Fern Marketplace are either first-time locations within Shreveport or Louisiana, or both. At completion, Fern Marketplace is expected to be a premier regional shopping and entertainment destination, as well as a vital economic contributor to the area. Stirling Properties handles management and leasing for the center. For more information, please visit stirlingprop.com.
•LSUS announces Beth Anderson as the new director of accounting services. With 25 years of experience, she has served as a Certified Public Accountant and controller for local organizations. She comes to LSUS from Southern Home Builders, where she served as their controller. Anderson has an accomplished and progressive background and will be a great addition to LSU Shreveport.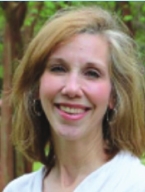 Anderson graduated from LSUS with a bachelor's degree in accounting.

•Goodwill Industries of North Louisiana (GNIL) Inc. announces the appointment of six new members to its board of directors, as well as the full slate of officers and board members for 2017-2018.
Joining the board are Dennis Wills, Blane Skiles, Sherron Douglas, Kevin McCrary, Claire Childs and Michael Melerine.
The board of directors elected the following members as board officers for 2017-2018: Board Chair Charles Coleman, Vice-Chair Gloria Washington, Treasurer Michael Ferrell, Secretary Marisa Robertson and Past-Chair Carolyn Tillman.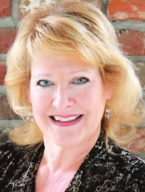 The other board members for 2017-2018 are listed below. Lynn Cawthorne, Claire Childs, Sherron Douglas, Anita Dubois, Gayle Flowers, David Hoey, Kevin McCrary, Michael Melerine, Bonnie Moore, Brad Nichols, Dr. Karen Pendleton, Dr. Shalinee Singh, Blane Skiles, Craig Toys, Dennis Wills, and President and CEO David Tinkis.

•Lori Roy, MS, RD, LDN, has been named Outstanding Dietitian of the Year by the Louisiana Academy of Nutrition and Dietetics (LAND). Roy, transplant dietitian for John C. McDonald Regional Transplant Center, accepted her award at LAND's annual award breakfast in Baton Rouge.
A graduate of Louisiana Tech University, Roy has been heavily involved in promoting good nutrition on the local, state and national levels throughout her 35+ year career, serving on various boards including the Louisiana Board of Examiners in Dietetics and Nutrition and the LAND board of directors. She was recognized as Young Dietitian of Louisiana in 1987 and has served as president and held other positions with her local association. As public policy coordinator, she served multiple years as the liaison for the group's public policy workshop in Washington, D.C., and was chosen by the academy president to serve on the national Consumer Protection and Licensure Subcommittee.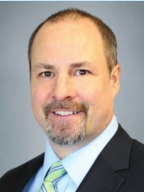 •Stirling Properties commercial real estate company has named Michael Berlin as broker associate for its commercial brokerage division. He will work from the company's Shreveport/Bossier City office located at 425 Ashley Ridge Blvd., Suite 116.
Berlin has been a commercial real estate practitioner for more than 11 years, with a particular focus and expertise in the industrial and land development sectors. He has extensive experience with a broad range of clientele that includes the sale and leasing of retail, office and investment properties. Outside of the transactional aspect, Berlin also specializes in property valuation, site selection and highest/best use determination.
Before joining Stirling Properties, Berlin was the manager of Alliance Commercial Real Estate in Shreveport, where he was a broker over a team of seven agents handling transactions in sales, leasing and investment/development.
Berlin currently sits on the board for the Commercial Investment Division (CID) of Northwest Louisiana Association of Realtors (NWLAR) and is a past recipient of several awards for leadership under the Young Professionals Initiative.He is a graduate of Louisiana Tech University with a Bachelor of Science degree in history.
He can be reached at 703-2353 or mberlin@ stirlingprop.com.