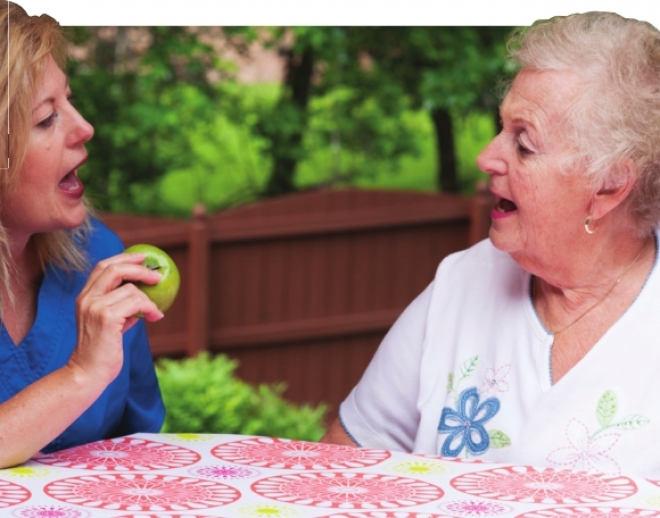 better hearing and speech month
The way in which many people communicate is done through sound and speaking. Hearing words and understanding language is how many connect and interact with others. May marks the month of national awareness for better hearing and speech, through the education on communication disorders and impairments, and the treatment provided by speech pathologists and other health-care providers.
Melissa Olivier is a speech-language pathologist at Willis-Knighton Health System and explained that they treat a wide variety of patients and conditions when it comes to communication disorders and impairments.
"In the hospital and in inpatient rehabilitation, we work with patients who have had a stroke, head injury, head and neck cancer patients, post-surgical patients, and anything neurologically related," said Olivier. "The most common impairments include diffi culty swallowing, impairments in cognition and various speech/language defi cits. Our outpatient and Home Health Speech Pathologists treat patients in the community and following discharge from the hospital. They see more of a variety of speech, language, voice, swallowing and cognitive deficits."
"We also have an outpatient pediatric clinic at WK South," she continued. "They work with an interdisciplinary team to treat infants and children to address speech, language, stuttering, developmental delays and feeding disorders."
Symptoms and challenges from communication disorders can make it diffi cult for these patients to advocate for their needs and express themselves.
"Patients who have a communication impairment can have slurred speech or a signifi cant diffi culty with communication of their basic wants and needs," said Olivier. "For example, some patients after a stroke have aphasia and are unable to speak. They have to rely on the use of gestures or use of a communication board with pointing to words or pictures to express their needs. Daily functional tasks like eating or going to the bathroom can be a challenge if the patient is unable to communicate their needs."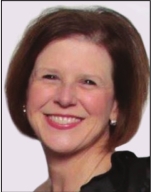 Treatment can vary by length of time and specifi c types of intervention, depending on the issue being treated. Health-care providers and speech pathologists make considerable efforts to be aware of possible complications or other conditions.
"Patients who are in the hospital or in an inpatient rehabilitation setting receive speech therapy on a daily basis," said Olivier. "We work on tasks to improve speech, functional communication, swallowing, memory and overall cognition. There are some patients at risk of aspiration that may require a Modifi ed Barium Swallow study. This is a video fl uoroscopic study that the speech pathologist does in coordination with the radiologist to rule out aspiration. Our main objective is to restore function in the areas of speech, swallowing, cognition and functional communication."
In the outpatient pediatric clinic, Olivier said communication disorders affect both sexes, and can sometimes be identifi ed by noticing abnormalities during certain stages of their growth.
"At WK South, they see a variety of children with articulation and language delays which can present in both girls and boys," she said. "Developmental milestones and child development are monitored by the pediatrician who can serve as a referral for speech therapy services."
According to Olivier, communication disorders and impairments in children can be caused by a variety of contributing factors and depends on the type of impairment in which the patient in diagnosed. She explained that in terms of acquired impairments, the causes can be related to stroke, head injury, dementia, tumors or anything with neurological involvement.
The family and friends of those living with a communication disorder can fi nd themselves with their own challenges in how to support and connect with their loved ones. Oliver gave some general tips on how to foster relationships based on patience and understanding.
"Be empathetic to the individual and assist them in any way," she said. "Just because they are unable to verbalize does not mean that they do not understand what is being said to them."
"Be patient with the individual as they attempt to communicate [and] use their communication board to assist with basic functional communication if the person is unable to communicate."
Oliver suggested that it could be beneficial for family to participate in any home exercise program that the speech pathologist provides and to attend support groups in the community to gain more information on speech and language disorders, as well as meet others that are coping with the same diffi culty.
– Katie Ho
FOR MORE INFORMATION:
Willis-Knighton Health System is hosting a Speech Therapy Community Reception for a meet and greet with other speechlanguage pathologists on May 10 at 4 p. m. The reception will be located at the second floor dining room at the Willis-Knighton Rehabilitation Institute at 1111 Line Ave. To reserve a spot, call 716-4700.