Self-Motivated Respectful & Confident
Meet Our 2017 Men In Business!
We are pleased to introduce you to this year's lineup of distinguished business professionals from the Shreveport-Bossier area.
These men are trailblazers in their respective industries and are recognized for their integrity as well as their base of knowledge. Gentlemen all, their leadership and motivation are a driving force in our region, and we invite you to call on them for your professional needs. Read about them on these pages. You'll see they mean business. And, when you call on them, let them know that Forum sent you!
–Jay Covington, Editor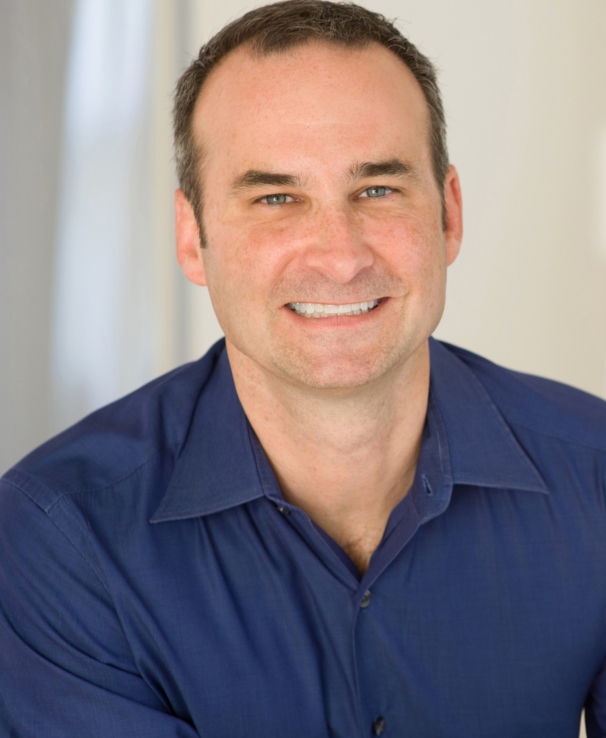 Dr. Christopher Cosse
Children and adults seem to love visiting the offices of Drs. Christopher Cosse and Jeff Silmon, both orthodontists in Shreveport- Bossier City. That's because the staff at Cosse and Silmon Orthodontics have three main goals: quality, efficiency and fun.
"Our goal is to do whatever it takes to make sure each one of our patients will receive the best quality care in orthodontics anywhere," Dr. Cosse said. "While providing excellent quality care, we will ensure that we are efficient in everything we do. We will also include fun for all of our patients, no matter what age."
The staff at Cosse and Silmon Orthodontics offers patients a number of orthodontic treatments with individualized care. The staff strives to create smiles that exceed patient expectation. Treatment options include traditional braces with metal or clear brackets, Invisalign clear aligners and Damon Smile self-ligating braces, as well as treatment for sleep apnea.
Dr. Cosse is a native of Shreveport who graduated from Captain Shreve High School and Louisiana State University-Baton Rouge. He was accepted into the dental program at Louisiana State University School of New Orleans (LSUSD) and received certification in orthodontics and dentofacial orthopedics from Oregon Health Sciences University in Portland, Ore. He also studied the differences in orthodontics and prosthodontics between the United States and Europe for a term at the University of Freiberg, Germany in 1997. Dr. Cosse was awarded the Pierre Fauchard Award for Academic Achievement while at LSUSD.
Dr. Jeff Silmon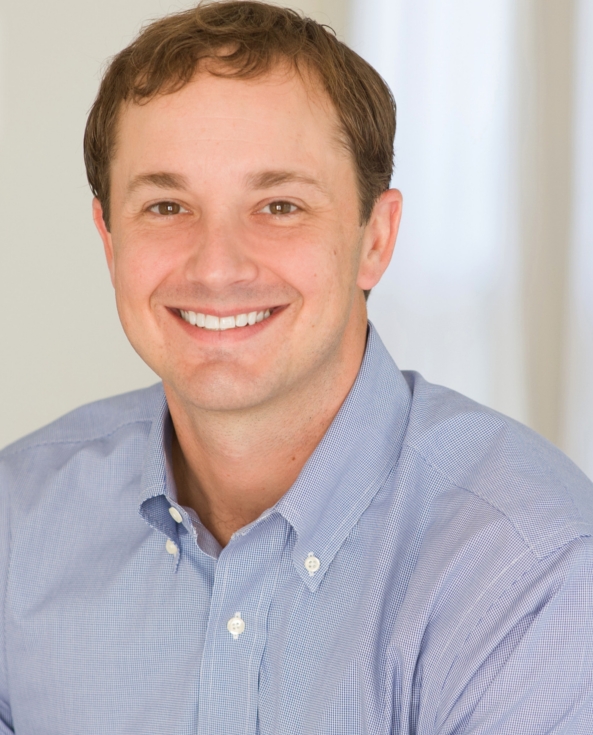 Dr. Cosse joined his father's practice in 2000 and has since furthered his orthodontics knowledge and training. In 2008, he was chosen to join an honorary task force called the Pathfinders, a group created of 25 orthodontists from around the world charged with reducing treatment times and improving quality. In fact, Dr. Cosse has several orthodontic patents to his name. In 2006, Dr. Cosse was presented with the Louisiana Dental Association New Dentist Award, an award presented to a Louisiana Dental Association member who has distinguished himself by giving his time and talents to his community, and shown an unselfish devotion to the dental profession. He currently holds the title of president of the Louisiana Association of Orthodontists.
Dr. Silmon is a native of Bossier City who graduated from Airline High School and Louisiana State University-Baton Rouge. He attended LSU School of Dentistry in New Orleans, where he also completed his orthodontic training and certification. In 2004, he was awarded the J. Jerome Hebert Award of Orthodontic Excellence by the Louisiana Dental Association.
Dr. Silmon has been practicing in Shreveport since September 2005. His philosophy is to provide the best quality patient care possible by creating harmony between function and esthetics. Dr. Silmon is currently a member of the American Association of Orthodontics, as well as Past President of the Northwest Louisiana Dental Association.
Dr. Cosse and Dr. Silmon continue to drive progress in the field of orthodontics, having both been invited to join an international group of experts called the Insiders, who meet twice a year in different parts of the world to develop state-of-the-art techniques and materials.
Dr. Silmon is an active participant in Give Kids a Smile and is a Toothprint provider. "We want not only to provide the best treatment possible, but an atmosphere that the kids enjoy," he said. "It makes it so much easier on the parents knowing their children have fun during our office visits."
"I love what I do," Dr. Silmon said. "I know how fortunate I am to have a job where I can make someone feel better about themselves by giving them a healthy, beautiful smile."
COSSE AND SILMON ORTHODONTICS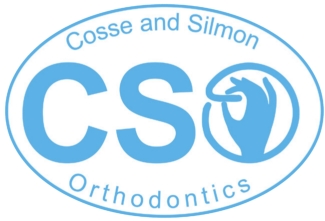 A fun place to get a great smile!
Shreveport
230 Carroll St #1 | Shreveport, LA 71105 | (318) 869-1248
BoSSier City
4001 Viking Dr, Suite B | Bossier City, LA 71111 | (318) 213-5437
www.cosseortho.com
Keith Carter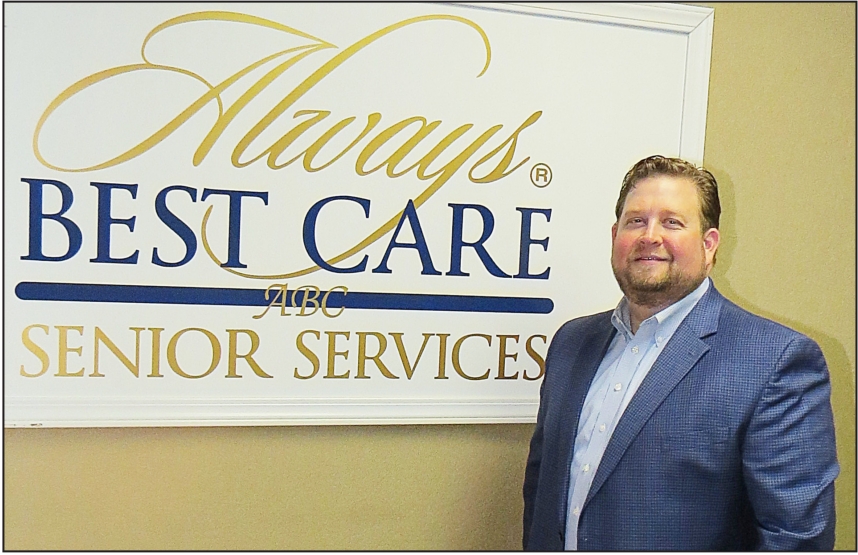 ABC Shreveport
Senior CAre
4700 Line Avenue, Suite 111 Shreveport, LA 71106 (318) 424-5300 abc-shreveport.com
Keith Carter was having a hard time hiring caregivers to help his aging father, who did not want to leave his home.
"My father needed sitter care," said Carter. "I searched in Northwest Louisiana and could not find any agency that was properly licensed, trained and shared the same Christian values." His response? "I found a franchise, Always Best Care, and I purchased it," Carter said. "My father began receiving the care he needed, and we have been welcomed with open arms (by) hospitals, rehabs, churches, home health agencies and our friends."
Always Best Care is a national franchise.
We work with our clients to determine each individual's needs, Carter and his staff make sure they are well cared for by trained and experienced caregivers who provide "from four hours of companion care to certified nursing assistants (CNAs) live-in care 24/7."
"Our sitters and CNAs offer complete personal care, including light housekeeping, transportation, companionship (and help) bathing, dressing, etc.," said Carter. "Always Best Care offers affordable live-in care and accepts long-term care insurance and some private insurance policies" as well as worker's compensation and VA benefits, he said.
Adding services & expanding clientele "As important as the senior market is to our company, I saw additional needs for service not offered in this area," Carter continued, "Always Best Care offers these important new services for NW Louisiana."
"We now provide Contract CNA Service to nursing homes, assisted and independent living facilities. We take care of the hiring and HR piece allowing the facility to focus on providing care services," said Carter.
"Another new service is ABC Mom Care, designed to assist new mothers and families before and after childbirth or following an adoption." Carter continued, "A new mom often needs an extra hand to assist with household duties and keep the family running. We provide specially trained sitters to fill this need from a few hours a day, to overnight, to 24/7 Live-in assistance."
Always Best Care also offers Assisted Living Placement Services. "When it is time to move from the family home to an Assisted Living environment we can work with the family to recommend placement in the proper facility." Carter told us. "We evaluate the client's needs and make the best match possible, setting up campus visits and assisting the family through each step of the process."
It has been a rewarding experience to help people who have found themselves in the situation that he once found so frustrating.
For more information, contact Always Best Care Senior Services at (318) 424- 5300.
Joseph Guin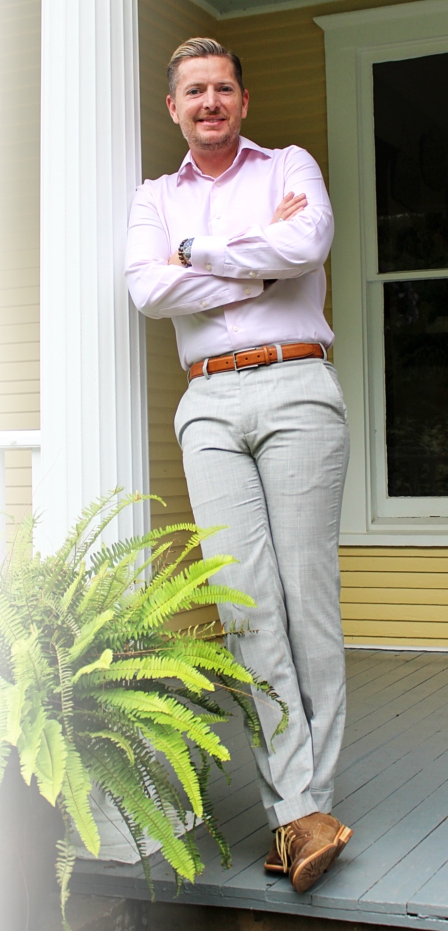 Joseph Guin Salon
711 Texas Street | Shreveport, LA 71101 (318) 865-2525 josephguinsalon.com
Joey Guin has been an integral part of Shreveport/Bossier beauty for the past 18 years.
His business philosophy is "More than just beautiful Hair," and you'd better believe it. His impeccably appointed 112-year-old building is Mid-Century modern perfection in the heart of historic downtown Shreveport. Joseph Guin Salon offers a therapeutic beauty experience that combines the best elements of your local neighborhood salon with the hospitality, expertise and confidence-instilling experience of its highly educated staff.
"It's medicine," Guin said. "Hair-dressing is a part of who we are. It's in our blood. We speak a common language with like minds, and we are proudly serving our Shreveport- Bossier City community."
The staff at Joseph Guin Salon combines that friendly local vibe with the latest technology in personal hair care and styling. "We're staffed by an elite group of stylists that are here to offer you the most detailed and dedicated style services," Guin said. "We want your salon experience to make your day."
Our product line is Kevin Murphy, and it will make your hair healthier than ever before. Kevin Murphy's "Treat Me" conditioning treatments target a plethora of problems including Strengthening for damaged hair, Moisturizing for Dry hair, Plumping for thinning hair, and even one that replaces your hair's natural balance due to aging.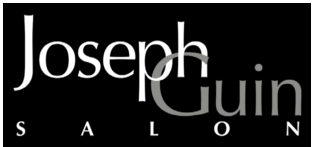 Joey is a believer in feeding the industry that feeds him, and his commitment has earned him a position as one of 10 (in the world) Kevin Murphy Diamond Cutting Key Educators. Joseph Guin Salon is also the first salon in North Louisiana to become Green Circle Certified.
From the sourcing of ingredients to the disposal of packaging and products, the salon and beauty industry has long posed many challenges to the environment. Because of this, we joined forces with Green Circle to take a stand for our planet and work together to reduce our ecological footprint and make our industry more sustainable.

Through our partnership with Green Circle Salons, we will be redirecting what was once considered garbage out of our water streams and landfills to be repurposed into innovative green solutions. Starting May 2017 all hair clippings, extensions, any excess colour and developer, papers and plastics, foils, aerosol cans and colour tubes from Joseph Guin Salon is being collected by GCS – effectively cutting down our salon's total waste, literally overnight, by 85-95 percent!
Joey's vision for the future is one of forethought for the client, the planet and game-changing innovation. Come in for a complimentary consultation or call for an appointment today!
Lance Mosley & Gordon Mosley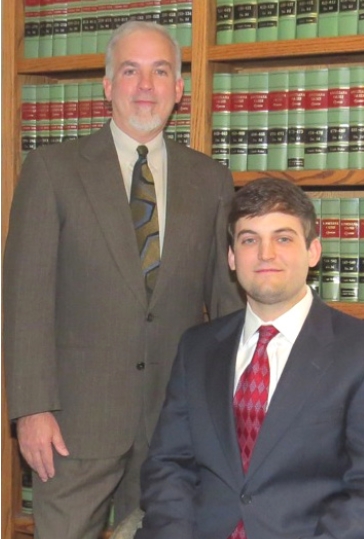 Mosley Title Company
1914 Citizens Bank Drive Bossier City, LA 71111
(318) 549-2009 www.mosleytc.com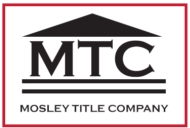 Lance Mosley, owner of Mosley Title Company, LLC, was raised in Bossier City and has been in the title business for over 20 years. He has assisted developers and builders, both commercial and residential. He has also helped home buyers navigate the maze of home acquisition by performing residential closings of sales, builder interim financing, new mortgage loans or refinances.
"At Mosley Title, we provide our customers with unparalleled customer service throughout the closing process," Mosley said.

"We represent some of the strongest insurance companies in the country. Our staff takes customer service to the next level, and we maintain high ethical standards to protect our customers from title claims."
Mosley will soon welcome his son, Gordon Mosley, to the Bossier City firm. "Gordon is a judicial clerk for the 26th Judicial District Court and will be joining me in August," Lance said. "I am excited that my son will be joining me after his judicial clerkship."
Mosley Title Company is located at 1914 Citizens Bank Drive in Bossier City. For more information, call (318) 549-2009 or visit www.mosleytc.com.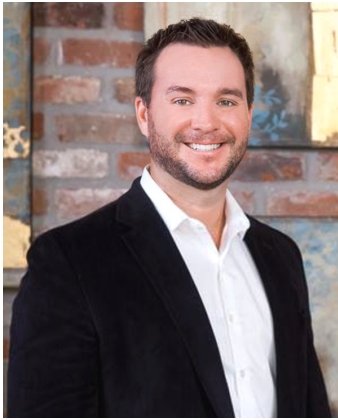 Scott Forte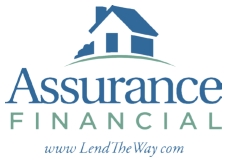 Assurance Financial
NMlS#102756
1423 W. Causeway Approach Mandeville, Louisiana (985) 275-0334 lendtheway.com
Scott Forte is one local businessman who knows how to make people comfortable when purchasing a home. The new Mandeville branch manager for Assurance Financial, Forte enjoys meeting with clients and helping turn their goals into reality.
"A home is the biggest purchase of someone's life, so they're going to be nervous," Forte said. "I give them the information that makes them comfortable."
Formerly, Forte played baseball in college, and his enthusiasm for sports is paired with his passion for people. His friendly personality and in-depth knowledge of the industry makes him a perfect match for mortgage needs and he's got the success to prove it.
Forte graduated LSU, and soon after, a friend offered a job lead in the mortgage industry. His persistence paid off, and he was awarded the position out of 300 loan officers competing. He grew with Assurance Financial and started moving up the ranks. In 2016, he was named the top producer for Assurance Financial.
Forte looks forward to continuing to assist clients and grow his business.
Assurance Financial is a national company covering nine different states in the Southeast, offering a broad range of residential mortgage loan products.
They're located at 1423 W. Causeway Approach in Mandeville. Learn more at lendtheway.com.
Chef Giuseppe & Gio Brucia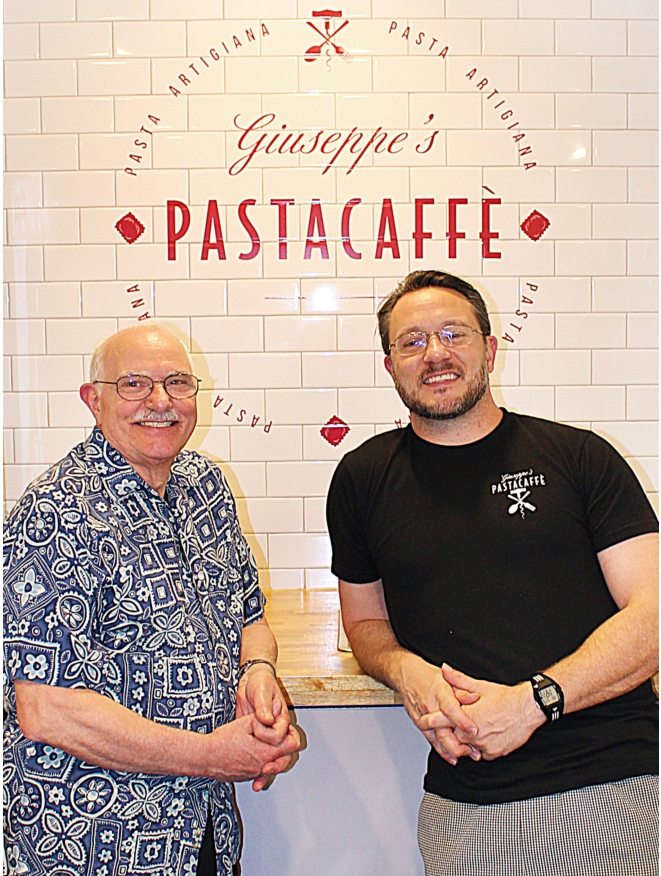 GIUSEPPE´S PASTACAFFÉ
920 Pierremont Rd Suite 110 Shreveport, LA 71106 (318) 946-8698 mypastacaffe.com
Passion is pasta for the Brucia family, who recently opened Pastacaffé, a restaurant dedicated to housemade pastas using the freshest ingredients.
Although the new café is run by Gio and Natalie Brucia and lifelong friend Jimmy Orellana, the influence of Gio's father Chef Giuseppe Brucia is in every bite.
"I learned everything I know about Italian culture and food in the best way possible," said Gio Brucia, "watching my dad and working with him for twelve years. He still comes in and helps us. He'll buy tomatoes or get arugula for us. He's always smiling ear to ear."
Pastacaffé is definitely a different venue. "It's a much smaller space and very streamlined," Gio said. "We prepare traditional pastas but packaged differently in a fast casual environment. We use imported meats and cheeses and it's as Italian as we can make it." Our pastas are made entirely from scratch in our pasta making machine from Italy, using nothing but the best Semolina flour and farm fresh local eggs available.
Lunch and dinner pastas come in a choice of artisan, gluten-free or spinach. Accompanying sauces include pomodoro, alfredo or fresh tomato with basil, all enriched with quality olive oil or cream. Fine Italian meats fill the Panini sandwiches. Prosciutto, salami or meatballs meld with asiago and smoked mozzarella for a divine meal to go. Traditional Italian soups and fresh salads are also available, along with a nice little wine list.
"We also serve breakfast to go," Gio said.
"Start with a cappuccino from our cappuccino machine from Italy," he said. "Then add one of our breakfast Paninis, like the one made with fresh fruit marmalade with melted butter and sweet blue cambozola cheese" Gio will be competing for the Louisiana Food Prize in August. "I'm looking forward to that," he said. "It all lines up with our goal for Pastacaffé. We want to provide Shreveport- Bossier City with as authentic an experience as you can get anywhere in the United States. We're an Italian family who moved here in the mid-70s. It doesn't get any more real than that."
Diners can get a mouth-watering video preview by visiting www.mypastacaffe.com.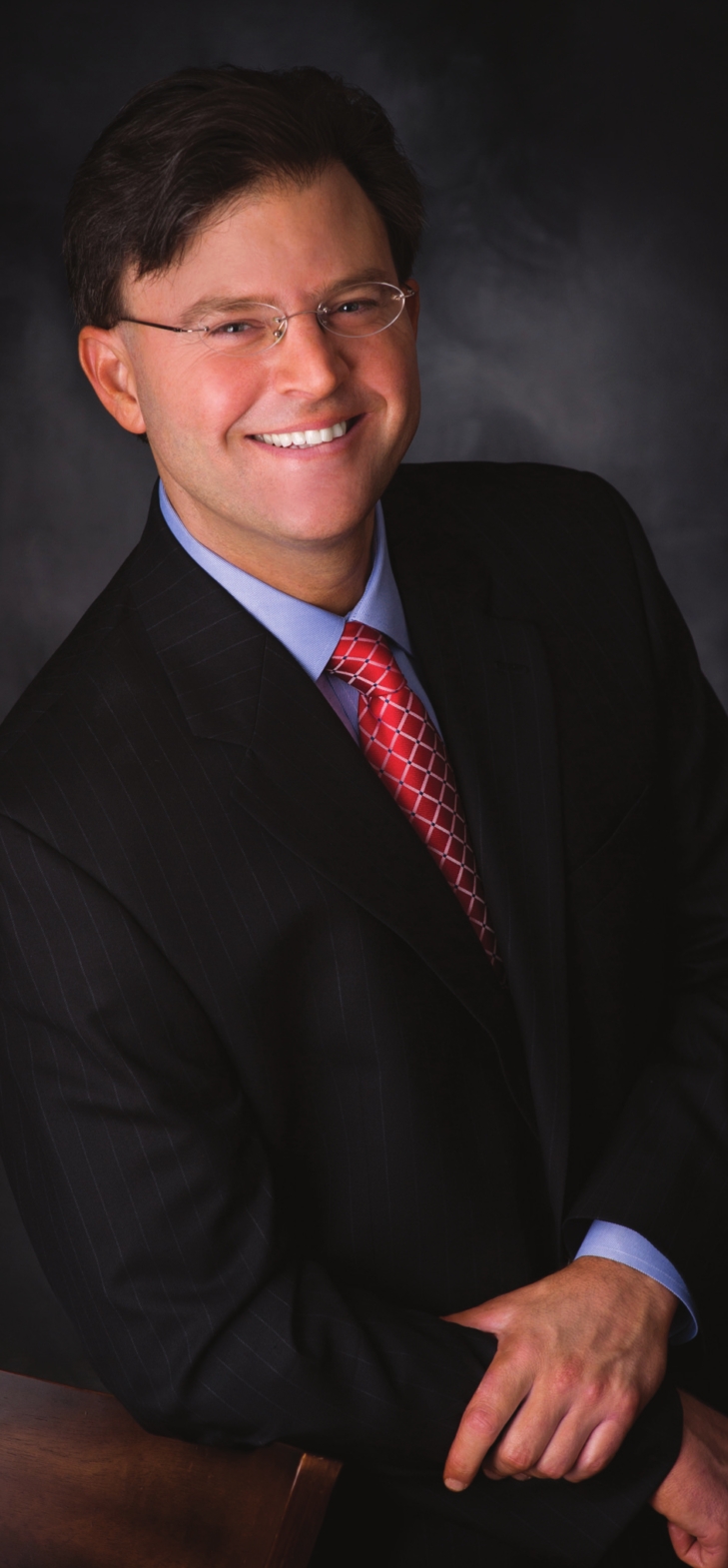 Royal Alexander
Attorney
(318) 344-7030
Mike Tatum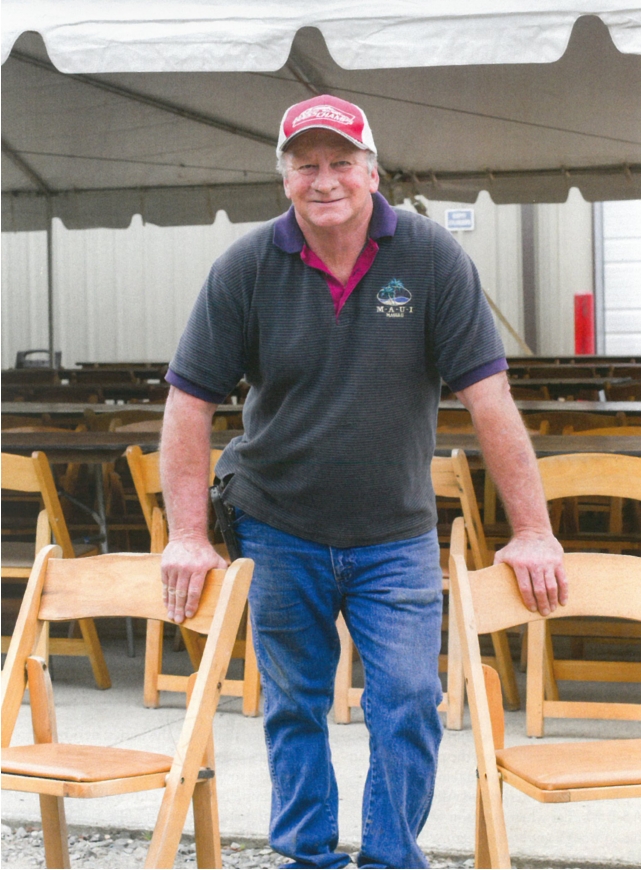 Majestic tent & event
813 King Place | Shreveport, LA 71115 (318) 797-0772 majestictentrentals.com
Want to feel like royalty?
Whether you're planning a wedding, throwing a party or just want a magical moment between you and your loved one, Majestic Tent & Event in Shreveport has options for you.
Mike Tatum, owner, started his rental business in 2003 but has been in the event business for over 30 years.
"I saw a market for a business dedicated to events in this area even though there was another rental company that rented event décor," he said. "There was nobody focused strictly on events and the needs and logistics of putting large-scale events together."
That's where Majestic Tent comes in. The full-service rental company not only specializes in tents, but also tables, chairs, dishes, draping, lighting and sound equipment.
"I love what I do. It's always changing – from trends to technology," he said. "You are always on the move from event to event and challenged to make each one special."
But how do you know which tent is right for your event? Frame tents can provide more framework to hang decorations and/or lighting from. For milder weather months, clear frame tents are an alternative option allowing in the natural beauty of your surroundings. Pole tents aren't as flexible when it comes to bridging them together, but they are a lower cost option.
"What people need to know about tents is that you need enough space to accommodate not only the number of guests but all the extras such as food, bars, dance floors and stage," said Tatum. "We can help to make your event as stress-free as possible by working with you from the very beginning."
So you know what kind of tent you want – how big should it be? Banquet-style seating for table and chairs is generally 12 square feet per person. Theater-style seating is eight square feet.
Majestic Tent reaches beyond just events – they even have special industrial tents for storage, fabrication and lunch sites. Their goal is to bring your vision to life and create a seamless setting you'll always remember.
"Every client that comes to us has one focus, and that is to have a memorable event, no matter if they are having 50 guests or 500," Tatum said, "Each is just as important."
Ronnie Remedies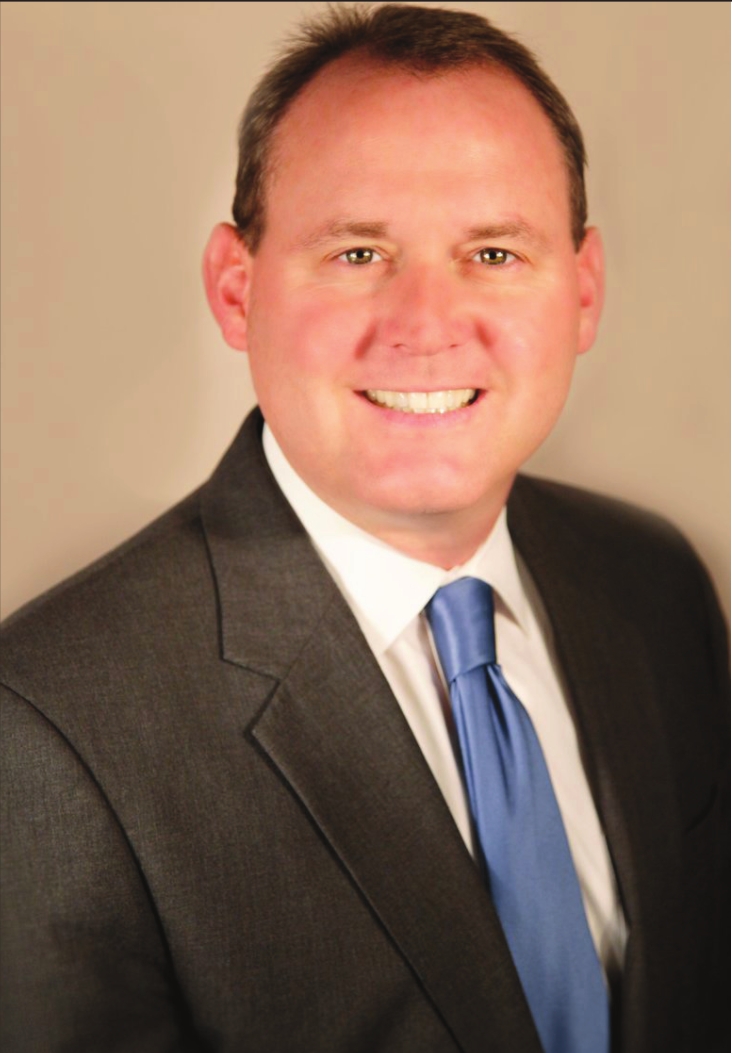 SHREVEPORT LIMOUSINE
Ronnie Remedies is Shreveport native, businessman and public servant always on the move and whose actions speak much louder than his words. A lifelong resident of Shreveport, Ronnie was born at Barksdale AFB and grew up in south Shreveport, graduating from Southwood High School in 1996. He spent about ten years as a Professional Firefighter with the Shreveport Fire Department and has continued serving our community in several capacities, including the Metropolitan Planning Commission as board member since 2014 and a year on Shreveport's Fire & Police Civil Service Board. In 2012 & 2016 he was elected to represent the 4th Congressional District at the Republican National Conventions as well as elected by residents of Southeast Shreveport to serve as District 38E representative to the Republican Party of Louisiana. He is a member of the Committee of 100 for Economic Development and past president of both Chief Executives Organization (C.E.O.) and North Shreveport Business Association.
He opened Shreveport Limousine in 2001 with one red limousine parked in his driveway at home, and today has North Louisiana's largest luxury transportation company, operating a fleet of luxury sedans, buses, limousines and recently added a vintage Bentley S1 Sedan for weddings. In 2005 Ronnie opened Twin Oak Investments, a real estate firm, to flip residential properties that has morphed into a flourishing commercial real estate development firm, focused on repurposing large historic properties, building and managing retail strip centers and office buildings.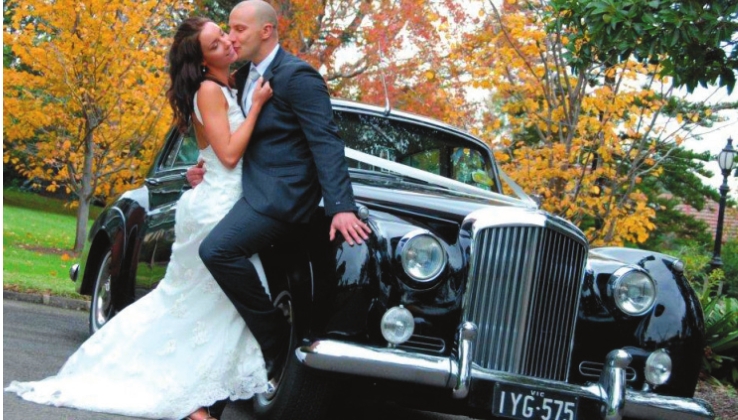 While serving on the Metropolitan Planning Commission, Ronnie led the fight against what he calls "bureaucratic overreach" in the proposed Unified Development Code, set to be implemented later this year, and admits to being adversarial at times. "It's my obligation as a business owner to be a voice for the business community. Too often bureaucrats want to implement policy according to "studies"and not reality which leads Shreveport to lose developments to other communities." "Small business is the backbone of our economy, and if we choke them out, we all lose. The UDC is necessary, but we must think these things through from a business perspective before recommending it to the council and commission to pass."
The luxury transportation industry has seen its ups and downs over the last 16 years and now with the TNCs (Uber, Lyft, etc.) consuming part of the sedan industry. They've recently shifted some of their focus to the large people movers, adding large vehicles to the fleet like the new limo bus and Mercedes Sprinter with plans to acquire several more by the end of 2018." Although the film industry has all but dried up locally and the oil and gas industry is only in early stages of recovery, we've seen continued growth in our business year after year, which has not been easy."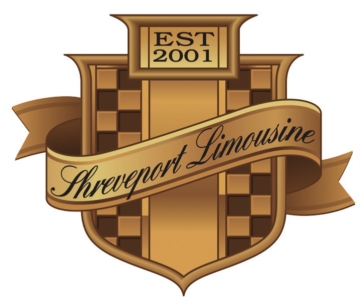 Rarely seen in a business setting without his black binder that contains his daily to-do list as well as updated goals for the month and year, Ronnie is adamant about putting his plan of action in writing on a daily basis; in fact, he requires it of everyone in his organization. "A defined plan of action that is constantly updated is the difference between just existing and living life to the fullest while maximizing potential. I am diligent about that; it's the secret to our success."
On the real estate front, Remedies is betting big on what many call the "Trump Effect," which has stirred lots of buzz in the business world as we hear about lower taxes on businesses and incentives to manufacture goods on U.S. soil, rather than over seas. "We are currently working on four real estate projects right now in the region, with several more on the drafting table."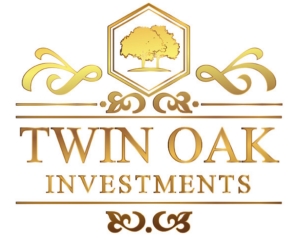 His visionary and entrepreneurial spirit have seen local success, most notably, the purchase of several buildings in the 1200 block of Marshall Street in Shreveport's Central Business District, transforming a blighted neighborhood into a destination spot for tourists and a cool new place for professionals to work and play in a complex that houses the Red River Brewing Company and several other businesses. In North Shreveport, his real estate firm was one the first to take a big chance and develop along I-49's corridor more than ten years ago, a gamble that has paid off.
When not negotiating the next deal, Ronnie enjoys his family time with wife Andrea, who is currently in State Farm's agent aspirant program, and son Wesley, who is an honor student at Fairfield Elementary Magnet. As an avid pilot, Ronnie holds a private pilot's certificate with multi-engine and instrument ratings. He logs several hundred hours each year, adding to the nearly fifteen hundred in the books.
The family loves traveling often, scuba diving and visiting monuments of American history, including attending the 2017 Inauguration of President Donald Trump on the steps of the U.S. Capitol.
According to Remedies, Shreveport is home and a wonderful place to live and work, which is why his optimism for the future is so bright. "As long as I am blessed with good health and resources, I will continue to invest time and money into my hometown. If we won't take a chance on our community, why would anyone else want to?"
T. Craig Lewis III, CPA, CFP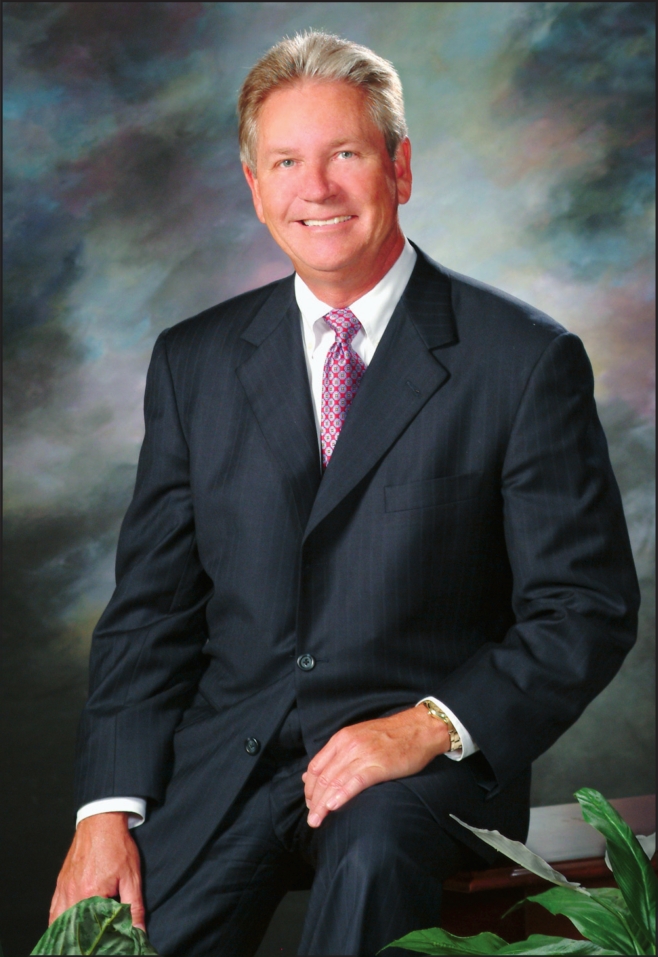 Lewis FinanciaL Group
8658 Business Park Drive Shreveport, LA 71105
318-797-0447
www.lewisfinancialgroup.com
T. Craig Lewis III, CPA, CFP®, has been named thirteen times as "One of the Nation's Best Financial Advisors for Doctors" by Medical Economics magazine. Lewis and his professional team offer all the traditional, professional wealth management and investment services. They specialize in IRA rollovers and in retirement distribution planning, and utilize an Income for Life Model ® . This asset allocation strategy is designed to maximize retirement income and minimize risk aversion. www.tclewis.incomeforlifemodel.com
They also use patented risk alignment software that objectively calculates an investor's true risk tolerance level. Every investor should know their Risk Number determined by utilizing a scientific framework that won the Nobel Prize for economics.

Then portfolios can be custom created based upon each client's Risk Number. Many investors are invested wrong. This objective analysis aligns their portfolio with their Risk Number. Do you know your Risk Number? Complete the risk number questionnaire at www.lewisfinancialgroup.com.
Lewis is uniquely qualified as both a CPA and a Certified Financial Planner (CFP ® ). Unlike other financial advisors, he is not an employee or representative of any one company. This independence allows him to best serve his clients without any conflicts of interest. His clients' concerns are his only concerns. Lewis has more than 30 years experience in the financial services industry.

Lewis began his career with KPMG, one of the largest international CPA firms. He is currently the owner and principal of Lewis Financial Group, L.C., which is a member of FINRA and SIPC. www.lewisfinancialgroup.com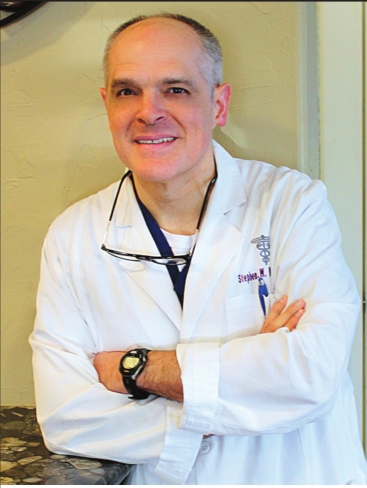 Stephen W. Wheat, MD
WHEAT MEDICAL NERVE & MUSCLE DIAGNOSTIC TESTING SINCE 1991
385 West Bert Kouns Industrial Loop, Suite 500 | Shreveport, Louisiana (318) 352-4477
Dr. Stephen W. Wheat is one of the top physicians in the region specializing in electrodiagnostic medicine to diagnose the cause of nerve and muscle pain and the only physician in Northwest Louisiana to use ultrasound as a non-invasive, visual approach to diagnosing the cause of neuro-musculoskeletal pain. He is dedicated to helping patients receive an accurate diagnosis so that they can quickly return to an active, pain-free life.
"Diagnosing the exact cause of a patient's pain is why I do what I do. Everything hinges on an accurate diagnosis," said Dr. Wheat. "I'm the only physician in the region who uses the evidence-based, fact-based tools that I use to provide answers to a patient's pain symptoms. I don't want people to hurt, and when they do, I want to help them find out why. I have performed greater than 14,000 electrodiagnostic procedures in my more than 25 years as a physician. That level of competence along with a triple board certification in Electrodiagnostic Medicine, Internal Medicine and Physical Medicine enables me to provide a service to patients that no one else offers," added Dr. Wheat.
Dr. Wheat is committed to quality, compassionate care and patient satisfaction. He has been recognized as one of Louisiana's Top Docs by Louisiana Life Magazine. He uses advanced diagnostic capabilities including ultrasound, Electromyography (EMG) and Nerve Conduction Studies (NCS) to diagnose chronic pain issues. His treatment plans are derived from the latest scientific advances. Dr. Wheat is one of the most trusted and skilled physicians in the region and has trained extensively at leading institutions. Dr. Wheat now teaches and lectures at some of those same leading institutions.
"I teach physicians at the Baylor College of Medicine: Department of Neurology, University of Houston, Texas, and I have found that it is one of the best ways to keep current with up-to-date pain diagnostics," said Dr. Wheat. "Teaching others what they need to know to be skilled, knowledgeable physicians requires that I keep current with the latest in electrodiagnostic medicine and that I know the practice backwards and forwards. The benefits transfer directly to my patients with a unique commitment and energy to use the latest knowledge and expertise to quickly return patients to a pain-free life," added Dr. Wheat.
The electrodiagnostic tests in which Dr. Wheat specializes are used to determine how well the body's electrical signals are traveling to nerves and muscles. These tests are used to help diagnose or rule out nerve and muscle disorders including, but not limited to, carpal tunnel syndrome, sciatic nerve problems, herniated disk disease, polyneuropathy and neuropathy, peripheral nerve injury and pinched nerves.
"I have spent almost three decades working to find the most reliable tools to diagnose people's nerve and muscle pain and to help them, as well as their physicians, get them back to their normal lifestyles as quickly as possible," said Dr. Wheat. "Patients come to my office with a specific concern and that becomes my #1 concern. I don't believe there is anything worse for patients than not knowing why they hurt. No one in the state is as qualified or committed to giving these patients a more comprehensive assessment and answers than I am," added Dr. Wheat.

Dr. Wheat is a graduate of Louisiana State University Medical School, Shreveport. He earned a residency in Physical Medicine and Rehabilitation at Louisiana State University Medical Center, New Orleans. In 1997, Dr. Wheat completed an Internal Medicine Residency at Louisiana State University Medical Center, Shreveport, and then earned a board certification in Electrodiagnostic Medicine. Dr. Wheat has served as a member of the Mayo Clinic Professional Practice and Professional Program Committees of the American Association of Neuromuscular & Electrodiagnostic Medicine and is a regular guest lecturer at the Baylor College of Medicine: Department of Neurology, University of Houston, Texas.
Dr. Wheat's Shreveport office is located at 385 West Bert Kouns Industrial Loop, Suite 500.
He also practices in Natchitoches at 138 East 5th Street. To find out more about his practice and how he can help find the source of your pain, call 318-352-4477.
Dr. Bryan Vekovius M.D.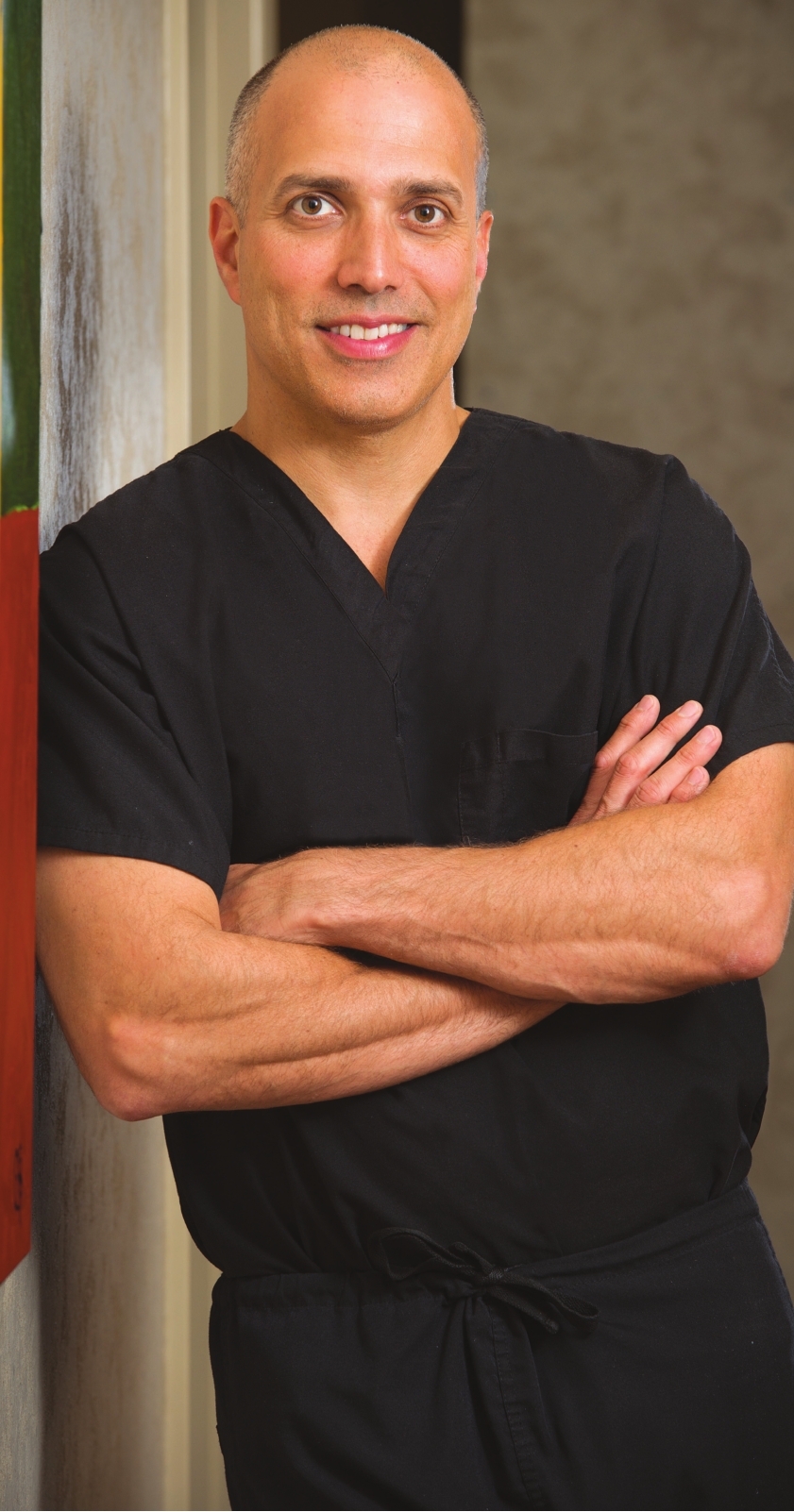 CERTIFIED BY THE AMERICAN BOARD OF OPHTHALMOLOGY
Dr. Bryan Vekovius, M.D., Oculoplastic Surgeon and Neuro- Ophthalmologist is one local businessman dedicated to helping his patients receive the finest in eye care.
"I have a passion and unique fervor for taking on and solving difficult problems for my patients," said Vekovius. "I often have patients coming to see me who have very little, if any, hope left for their situation." He enjoys the challenge, and the chance to help make a huge difference in someone's life. "I enjoy treating patients' tearing problems, eyelid malpositions, and I have a great deal of experience making uneven eyelids more symmetrical," said Vekovius.
Vekovius is committed to quality, compassionate care, superior patient satisfaction and excellence in cosmetic and reconstructive surgery. He's known as an expert in aesthetics and treatment of diseases and syndromes involving the eye, eyelid, tearing system and the optic nerve. He's performed over twelve-thousand procedures on the eyelid alone, and is one of the few cosmetic surgeons who is a member of the American Board of Ophthalmology.
"I've always been a very technical person," said Vekovius. "With my engineering background, I feel confident in my problem solving ability and am very fortunate to have a good eye for aesthetics, which is important in making an eyelid look good and, of course, function correctly."
Vekovius completed his Ophthalmology training at Louisiana State University in 2001. "I was always intrigued by this field," said Vekovius. "I love helping improve the quality of life for patients. It's very rewarding." He then went on to complete his fellowship training in Oculoplastic surgery, specializing in techniques of plastic surgery as it relates to the eye and the related surrounding structures, such as eyelid repairs, brow-lifts, tear duct surgery and treatment of thyroid eye disease.
The health of the patient is always Vekovius' number one concern– and he hopes his patients will keep that as their number one priority as well. "I direct all patient care toward not only the cosmetic appearance of the eye and eyelid, but also on the health of the eye," said Vekovius.
Trained by Thomas C. Spoor, M.D., Vekovius also was taught the art of laser skin resurfacing and treatment of facial veins and blemishes, as well as the use of Botox and fillers. He then sought further training in Neuro-Ophthalmology, which is the subspecialty of Ophthalmology and encompasses the optic nerve, the nerves which control eye movement and the connections with the brain. In addition, Vekovius is an expert in skin cancer excision and reconstruction. Today, he continues to perform multiple surgeries each month to remove cancer from the eyelids and face and rebuild the defect to produce an aesthetically pleasing result.
Some think of cosmetic surgery as something for movie stars and the very wealthy. That's not the case. "This isn't a glamorous profession–it's for everyone," said Vekovius. "What I do in my practice is really service-oriented. I'm truly dedicated to my patients' vision and overall health."
Despite the lack of glamour, for Vekovius, his chosen career is akin to a dream job–he gets to help others and make a difference. "I'm really here to help people in need," said Vekovius. "My staff and I are wholly committed to providing quality, compassionate care, while using the most current and up-to-date techniques."
"You want to see better and look more rested and attractive, while still maintaining a natural look. No one wants to appear to have had cosmetic surgery." Vekovius adds, "Look Better, See Better!" Not all issues are cosmetic. There are many common eye diseases that can cause pain or vision problems, as well. Dr. Vekovius is a specialist of treatment of tearing, watering eyes, dry eye syndrome and ophthalmic manifestations of neurologic disease such as Multiple Sclerosis and Parkinson's disease. Other conditions which Vekovius treats on a daily basis are eyelids which turn out (ectropion), eyelids that turn in (entropion) and misdirected eyelashes (trichiasis).
Dr. Vekovius' Shreveport office is located in Ashley Ridge Business Park at 450 Ashley Ridge Boulevard. To learn more, call 318-675-3733 or visit www.drveko.com.