LOCAL HAIRDRESSER RETIRES AFTER 60 YEARS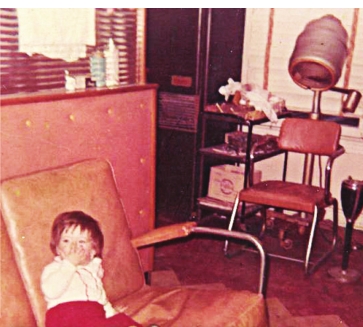 Ronnie Crawford is putting away his scissors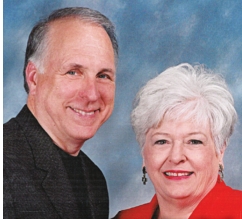 With the turn of a calendar page from July to August, so will begin the retirement of a local hairdresser who has been styling hair and enhancing the image of his customers for the last 60 years. Ronnie Crawford will turn 80 years young in December of this year and has decided it is time to hang up his scissors one last time and spend some time relaxing. He and his wife, Peggy, who have been married 57 years, own L'Image Hair Salon at the corner of Kingston Road and Bert Kouns Industrial Loop. In his 60-year career, his salon has had only two locations.
To find out how his career began, you will have to rewind back to 1941, when Crawford was just 4 years old. His mother, Gladys Crawford, had received licensure from the Louisiana State Board of Cosmetic Therapy on May 30, 1937. She would take him with her when she would go to work at her sisterin-law's beauty shop in Logansport, La. It was in his aunt's salon that he was first introduced to the beauty business.
After high school Ronnie attended Centenary College before moving to Los Angeles, Calif., to attend the Chouniard Art Institute to study fashion design. At the time, the Chouniard Art Institute was a leading professional art school.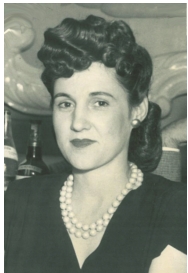 Several Walt Disney classics, such as "Snow White and the Seven Dwarfs," "Pinocchio" and "Bambi," were created by animators trained at this institute. When Crawford moved back to Shreveport, he attended Reather Herbert's Beauty School from which he graduated in 1957. He began working with his mother in her salon, Dane-Ron's Beauty Shop, which she opened in 1947. It was located at Hollywood Avenue and Mansfield Road next to the Kickapoo Café – the business that the Crawford family owned and operated.
During the 1960s and early 1970s, Ronnie was the resident hairstylist for the Beverly Barn Dinner Playhouse in Shreveport. Many notable stars performed there, and it was his task to have their hair and makeup ready for their performances. Ann B. Davis, Andy Divine, Virginia Mayo and Dorothy Lamour were a few of the celebrities that performed at the dinner theatre. Crawford recalled working with Dorothy Lamour while she was in town and that she required him to apply two sets of eye lashes every day for performances.
In 1972, Crawford's mother retired, and the Kickapoo Café and Dane-Ron's Beauty Shop were closed and demolished to be replaced with a new shopping center. The new building included a space for Ronnie's salon, now known as L'Image Boutique & Hair Salon.
In the mid-1970s, Ronnie's wife, Peggy, began working at his business. Working together they created a women's clothing boutique. Peggy served as business manager.
It was during this time that their boutique offered a custom line of cosmetics, Ronnie Crawford Cosmetics. The Crawfords also provided personal shopping in local clothing stores and in Dallas, Texas.
Ronnie and Peggy have two daughters and two grandchildren: Anjie Hacker, who lives in Boise, Idaho, with her husband and son, and Nannette Crews lives in Shreveport with her husband. Their adult daughter also resides in Shreveport.
Daughter Nannette Crews is the thirdgeneration hairdresser in the family, and she will be servicing her own clients, as well as some of her father's. Two of Nannette's new clients had both her grandmother and father as hairdressers. As Ronnie and Peggy retire, they related that they are thankful for their many loyal clients over the years.
– Mark Crawford