"SIP, UNLIMITED2" Honoring Lucky Palace's Kuan Lim
SIP, UNLIMITED, a wine, food and entertainment experience showcasing Northwest Louisiana's favorite restaurants and wines from around the globe, will be held at Margaritaville Resort Casino on Sunday, Sept. 10. Guests will visit an array of food and wine vendors located throughout the property, offering food and wine tastings.
SIP, UNLIMITED celebrates local restaurant legend Kuan Lim, owner of Lucky Palace restaurant. Proceeds honor Lim's life of service to the community, industry, friends and his guests. Lim has faced serious medical issues recently, including a diagnosis of small-cell bone carcinoma, months of treatment, a leg amputation and now a long period of rehabilitation. Friends and colleagues are taking action to show their support.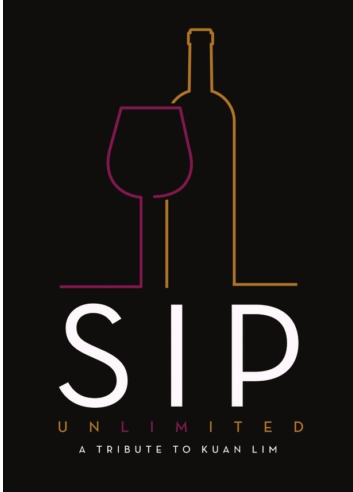 How do you honor the unconquerable spirit of a local legend who's spent a lifetime thinking of others? Doctors, hospitals, prosthetics and financial challenges can diminish those with even the most resolute temperaments," said friend and Margaritaville GM Barry Regula. The answer? "You come together to do what you do best – create a wine, food and entertainment experience like no other. Our very finest culinary professionals and sommeliers are collaborating on a gastronomic adventure inspired by Lim himself. Through it all, Lim's indomitable character shines on, as we celebrate his influence on us as friends, guests and compatriots."
Guests will enjoy a journey through different areas of the resort. Upon arrival, guests will receive SIP trip essentials, including an event map and a signature SIP, UNLIMITED wine glass. Then you may plan your journey and start with a stop at Paradise Theatre, where wine and food will be offered, and a silent auction of items generously donated by friends and vendors are there for the bidding with proceeds benefitting Lim. Live jazz performed by the Jim O'Brian Combo. You might then mosey on over to the Busted Coconut outside Riverview Restaurant and enjoy outdoor activities such as billiards, darts and shuffleboard along with unique food and wine pairings. The poolside Caribbean beats and stunning views of the city and river will lure you away.
The VIP experience takes you to the next level offering a private setting in one of Shreveport-Bossier's finest restaurants, Jimmy's Seafood and Steak.
This intimate event allows guests to SIP the finest wines and champagnes with Lim himself. Margaritaville's Chef Fredrick Ngo's award-winning cuisine will be paired with some of Lim's recommended selections for an unforgettable gourmet tasting. Music by local legend Dorsey Summerfield. Limited to only 100 tickets.
Participating restaurants to date: 2 Johns Steak and Seafood, Bamboo Asian Cafe, Chianti, Guiseppie's Pastacaffe, Jimmy's Seafood and Steak, Lucky Palace, The Market Restaurant, Riverview Restaurant and Brewhouse, SALT, Silver Star Inc., Stone Forks and Wine Country Bistro.
The event will be Sunday, Sept. 10, 2-5 p.m. at Margaritaville Resort Casino. Tickets are $75, and the VIP experience is $150. Tickets can be purchased on eventbrite.com and the retail store at Margaritaville.
For more information, please contact Leslie Peck at lpeck@margaritaville-bc. com or 318-617-8548.