HEALTHY DOSE OF INFORMATION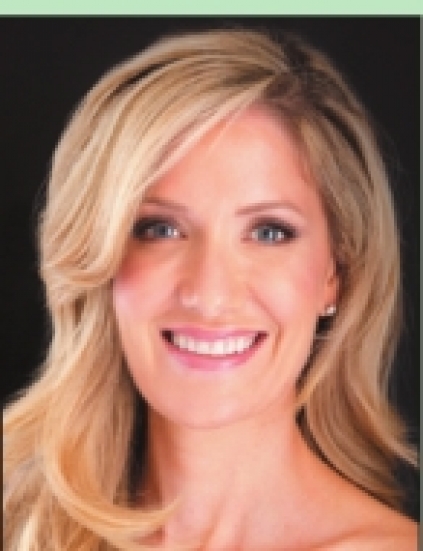 FEMALE FACIAL PLASTIC SURGEON ESTABLISHES PRACTICE IN SHREVEPORT
Lindsey Pennington, M.D., is a cosmetic facial plastic and reconstructive surgeon establishing an individual private practice at 6030 Line Ave., Suite 110.
Dr. Pennington attended Tulane University in New Orleans while obtaining her undergraduate degree. She completed her medical training and graduated from the University of New Mexico School of Medicine. After completing residency in otolaryngology and head and neck surgery at Louisiana Health Sciences Center in Shreveport, she went on to complete an additional year of surgical fellowship training in facial plastics and reconstructive surgery under the prestigious Dr. Stucker, an accomplished past president of the American Academy of Facial Plastics and Reconstructive Surgery. After completion of this fellowship, Dr. Pennington pursued additional externships with Dr. McCoullough and Dr. Jacono to further expand her surgical knowledge with the guidance of world-renowned surgeons in the cosmetic community.
She offers the unique experience of a boutique concierge cosmetic facial plastic surgery practice from a strictly female perspective. She and her team offer routine skin care and maintenance for preventing aging in addition to medical and surgical procedures ranging from the non-invasive, such as Botox, Kybella and several different facial fi llers, to full cosmetic and reconstructive surgeries including cosmetic and functional rhinoplasty, eyelid lifts and facelifts.
Dr. Pennington will be accepting most insurance providers when applicable and is also currently offering cosmetic facial plastics consults free of charge.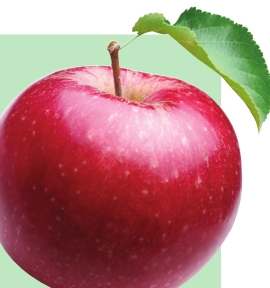 WILLIS-KNIGHTON HEART & VASCULAR INSTITUTE OFFERS INNOVATIVE MITRACLIP PROCEDURE FOR MITRAL REGURGITATION

The region's fi rst MitraClip procedure to treat a leak in the mitral valve was performed by Wenwu Zhang, MD, at the Willis-Knighton Heart & Vascular Institute on Tuesday, Oct. 24. Willis-Knighton is the third healthcare provider in the state to offer this treatment option.
The procedure took place in the Institute's hybrid surgical suite.
Dr. Zhang, cardiologist with Willis-Knighton Cardiology, performed the procedure with Ryan Master, MD, from Pierremont Cardiology, and Sai Konduru, MD, from Willis-Knighton Cardiology.
MitraClip is a new treatment option for people with a severe leak in the mitral valve who are too high-risk for traditional open heart surgery. The condition, mitral valve regurgitation, is the most common form of heart valve disease. Previously, available choices for treatment have been mitral valve repair, a minimal surgical, procedure or a more extensive surgery, depending on the severity, and valve replacement. Medications have also been used to treat symptoms.
A leak in the mitral valve occurs when the fl aps, or doors, do not close completely, allowing blood to fl ow back into the heart as it pumps. The heart has to work harder, as a result, to keep blood fl owing and can raise the risk for life-threatening stroke and heart failure. When mitral valve regurgitation becomes severe, it can profoundly affect a person's quality of life by causing shortness of breath, extreme fatigue and other debilitating symptoms.
The small MitraClip clip is guided into place using a thin tube (or catheter) guided through a small incision in a leg vein. The clip is then attached to the fl aps of the mitral valve to help it close more completely and restore normal blood fl ow. Patients tend to have a short hospital stay and experience improved heart function and symptoms almost immediately.

HOLY ANGELS BREAKS GROUND ON NEW CHAPEL

Holy Angels held a ground-breaking ceremony for the new All Saints Chapel on campus Nov. 1. The new sanctuary will replace Holy Angels' existing chapel; the project began on All Saints Day.
The chapel at the head of the campus has been the beacon of Holy Angels' spiritual service since the residential facility was established, but ravages of time and Louisiana's climate have damaged the building's structure. The new chapel will incorporate some of the historic elements from the old structure, such as windows, statues and Stations of the Cross, but it will also afford the opportunity to meet requirements for safety, accessibility and comfort.
"Spiritual care is one of our cornerstones of Holy Angels' mission, making the All Saints Chapel a fundamental project for our residents' spiritual growth. When the O'Brien family saw the condition of our current chapel, they decided to expand their already generous legacy to Holy Angels with a gift to honor their family member, Beth (Boo) O'Brien. Thanks to the O'Briens' leadership, a new chapel will enhance the spiritual care of all who are touched by Holy Angels," said Holy Angels CEO Laurie Boswell.
All Saints Chapel will be built in honor of Elizabeth "Beth" O'Brien (or Boo, as many family members called her), whose birthday was on All Saints Day. Beth O'Brien was one of the fi rst residents at Holy Angels in 1965, where she resided until her death in 2010. The O'Brien family's commitment to the ministry of Holy Angels stems from deep roots, as they were one of three original donors who provided Holy Angels with the 64-acre property where residents and program participants currently live and work.
"Knowing my Aunt Boo and her capacity for unconditional love was the greatest gift God gave me, and I am forever grateful," said Caroline Gardner, a member of the O'Brien family, Holy Angels' Chapel Committee and Champions for Individuals with Disabilities Advisory Committee. "That same love abounds throughout Holy Angels today."
For more information about the Chapel Project, please call 797-8500 or email kpowers@ laholyangels.org.

WILLIS-KNIGHTON OFFERS LINX REFLUX MANAGEMENT SYSTEM FOR GERD

The LINX Refl ux Management System is now available at Willis-Knighton, offering relief to patients with gastroesophageal refl ux disease (GERD). This minimally invasive procedure is an alternative for patients whose symptoms have not been effectively controlled by medication. Willis-Knighton is the only health-care provider in the Shreveport-Bossier area that offers LINX.
The LINX Refl ux Management System is a small band of magnetized titanium beads wrapped around the lower esophageal sphincter located at the base of the esophagus. The band is designed to help the sphincter stay closed to prevent refl ux. The band allows the sphincter to open when required to allow food and liquid to pass normally into the stomach.
The surgical procedure is usually completed in less than one hour during a laparoscopic procedure. Patients generally return home the same day.
Gastroesophageal refl ux disease is a chronic, often progressive, disease resulting from a weak lower esophageal sphincter that allows gastric fl uid to refl ux into the esophagus. Patients with GERD often experience frequent heartburn, regurgitation and/or nausea, cough and chest pain, which can negatively impact his or her quality of life. Acid suppression drugs affect gastric acid production but do not repair the sphincter defect and allow continued refl ux.

DR. ELIZABETH CLEMONS JOINS ARK-LA-TEX DERMATOLOGY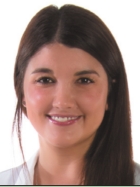 Elizabeth Clemons, MD, has joined Josephine Futrell, MD, Ph.D., Sarah E. Glorioso, MD, and Sarah G. Baker, MD, at Ark-La-Tex Dermatology.
A native of Shreveport, Dr. Clemons received her Bachelor of Arts degree in biology at Southern Methodist University in Dallas and her medical degree from LSU Health Sciences Center in Shreveport. She then completed an internal medicine fellowship at Ochsner Health Foundation in New Orleans, followed by residency training in dermatology at Tulane University School of Medicine.
Dr. Clemons is certifi ed by the American Board of Dermatology.
Ark-La-Tex Dermatology operates clinics in two locations, one on the campus of WK Bossier Health Center (Medical Offi ce Building II) and another on the campus of WK Pierremont Health Center (Medical Arts Building) Dr. Clemons and her partners accept new patients and most insurance plans.
LOUISIANA HOMECARE NAMED TO TOP 500

Louisiana HomeCare of Shreveport announces that it has been named to the top 500 of the 2017 HomeCare Elite, a recognition of the top-performing home health agencies in the United States. For 12 years, HomeCare Elite has annually identifi ed the top 25 percent of agencies and highlights the top 100 and top 500 agencies overall.
Louisiana HomeCare of Shreveport, a local provider of home health services in Shreveport, is part of LHC Group, a national provider of post-acute care services with over 14,000 employees operating more than 400 locations in 27 states.
The ranking is developed by ABILITY Network, a leading information technology company helping providers and payers simplify the administrative and clinical complexities of health care.
HomeCare Elite agencies are determined by an analysis of performance measures in quality outcomes, best practices implementation, patient experience (HHCAHPS), quality improvement and consistency, and fi nancial health. In order to be considered, an agency must be Medicare-certifi ed and have data for at least three outcomes in Home Health Compare.