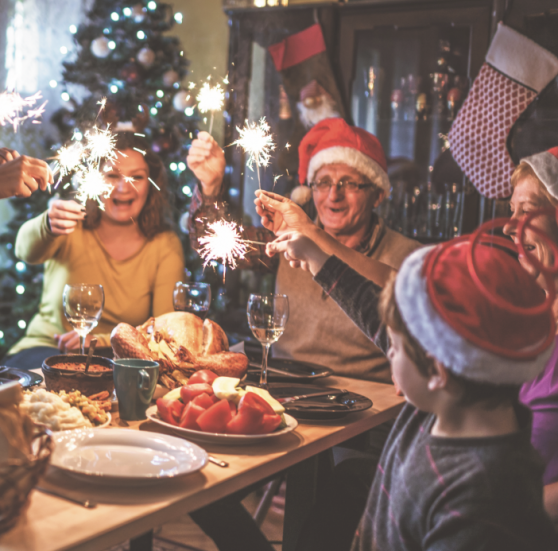 Finding the new normal
The phrase "home for the holidays" usually evokes happy memories from past occasions when extended families gathered around a table to share great food and stories. We reflect on a time when we were younger and our parents were strong and healthy, watching over us and protecting us from the world. For most, getting together for the holidays is a positive experience, one to which we can look forward. However, for some of our elderly family members, that same phrase can instill fear or anxiety about what their children or others may discover about them while home for those few days.
When adult children are away from their aging parents for extended periods of time, they usually can detect changes in their loved ones from the last time they were together. Subtle things like Mom taking a little longer to rise from her favorite chair or Dad not keeping the garage as clean and organized as he always did are to be expected. Other, more obvious changes like a noticeable drop in body weight, the inability to follow a conversation, spoiled food in the refrigerator or a stack of unpaid bills on the kitchen counter may point to a larger issue that should not be ignored.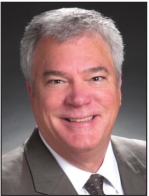 Oftentimes, adult children must take the initiative to find out what is going on with Mom and Dad. Approaching the subject of continuing to live independently or possibly needing a little help just to get through the day can be a difficult conversation for both parents and children. Respect and understanding from all parties can usually help make this opportunity for improvement of a declining situation go more smoothly and productively.
I recently read a story about a daughter who challenged her children to search through their grandmother's pantry to find expired canned goods. The daughter meant well and thought she had come up with a great solution to keep the kids occupied and produce a result that would be appreciated by all. Her mother was not amused by this game, and it set in motion a tense interaction for the remainder of the visit. As we age, we can become more sensitive to what we see as criticism from our family and friends who only have the best of intentions. Frequently, aging parents feel that they are no longer in control of their own lives and that can be very frightening to them. Empathy can go a long way toward helping to determine the best course of action – if any at all is warranted. Sometimes just planting an idea about needing help, stepping back and being patient can be the best approach.
If you do observe clear signs of decline in your parent's physical, emotional or mental state and there is no strategy in place to deal with their aging, it is time to start thinking about putting a plan of action together. That plan should include other family members who might be involved. If everyone who has an interest in the welfare of the loved one is on the same page, actions or suggestions of care have a much better chance of success. Assuming their mental capacity is intact, engage your loved one as an adult, with the rights of an adult, to be a part of as many decisions as they would like.
Depending on family dynamics or the sensitivity of your loved one, holiday gatherings may not be the best time to have this initial discussion. You may make some notes about what you observe and mention it to a sibling or spouse so that they can be aware and make observations as well. Unless there is an extreme situation which requires immediate attention, you can find a more appropriate time to have the conversation about making changes to your loved one's life and household.
Where to start
An initial conversation could begin by mentioning concerns that you have about your observations and that you would like to be a part of helping to make daily life easier and less stressful. Let them know that you are there to assist in making decisions to make things better.
If your loved one has not had a recent primary physician visit, suggest that they have an examination to be sure there are no undetected or undiagnosed health issues.
Review medications, the importance of taking them as prescribed and discuss managing the side effects of those medications. Can your loved one properly manage their medications without assistance?
Discuss the importance of getting proper nutrition and exercise, maintaining hydration, sleeping well and maintaining personal hygiene, and determine if assistance is needed.
Walk through the house and identify fall hazards and remove them. Even a few days of inactivity during a hospitalization after a simple fall can leave an otherwise healthy individual weak and susceptible to many other conditions that can easily become health-threatening issues.
Identifying the everyday activities which require outside assistance (housekeeping, meal preparation, bathing, transferring, personal hygiene and dressing) is the first step to finding the new normal for your loved one. This process can be overwhelming for all involved, so don't try to do everything at once. Be prepared for the fact that situations can change very quickly and a new assessment of needs will be required to maintain a safe and healthy environment for your loved one.
Robert D. Smith is a Certified Senior Advisor® and CEO of Preferred Care at Home. Smith can be reached via e-mail at roberts@ preferhome.com.