"TRIAD": Abstractions, Illusions and Metaphors"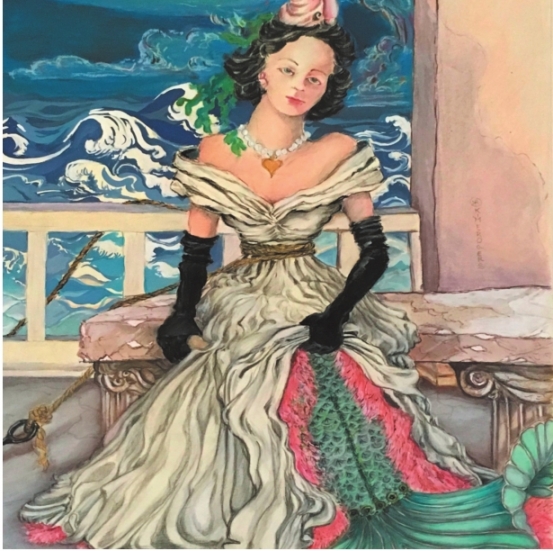 Combines the talents of three remarkable artists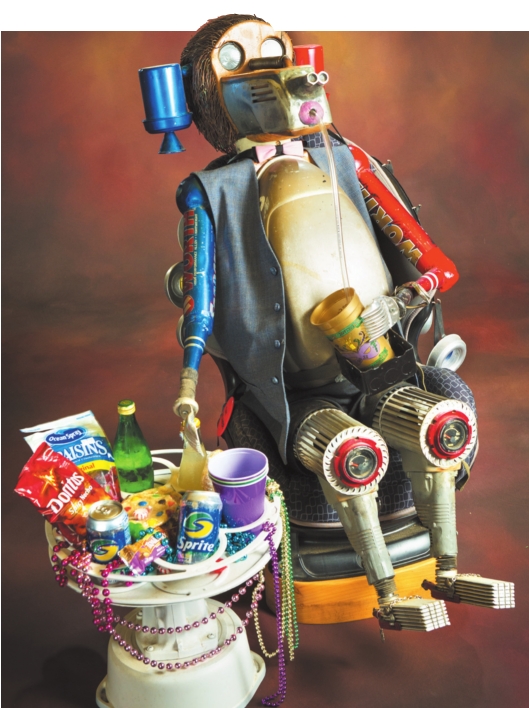 They say "three's a crowd" so a great "crowd" of three artists is about to convene at Louisiana State Exhibit Museum (LSEM) for a spellbinding exhibit: "TRIAD: Abstractions, Illusions and Metaphors." The three artists exhibiting are Dorothy Kristin Hanna, Kim Rogers and Bennett Sewell.
"TRIAD" will open with a reception on Sunday, Jan. 21, from 2 to 4 p.m. with the artists in attendance. Admission is free, and refreshments will be served.
According to Nita Cole, archivist and curator at LSEM, "TRIAD combines the talents of three remarkable and inspirational area artists. Hanna's paintings are dreamy abstractions of color, while Rogers' work provides flights of fancy and illusion. Sewell creatively uses recycled mechanical parts, turning them into sculptured figures so realistic they even have their own life stories."
In artistic terms, the work of Hanna and Rogers is two-dimensional while Sewell's is three-dimensional.
"I release healing into the world through my art, from a place of spiritual connection to the inner truths that all souls share. I create to explore creation," Hanna said.
Rogers said of her work: "These are characters that reside in oddball, but curiously beautiful, worlds that exist in the corners of my imagination."
Of his metaphorically rich work, Sewell said, "My art is one way to bring to the viewer observations and ideas about the human experience, about our little bubble of personal reality. To do this, I create a statue and a story. The statue is made of found objects of metal and wood put together in a different way. It's a metaphor for us; for we create ourselves from that which we have found (learned). Each part of the statue that is reused has utility and beauty as it did in the past."
"Visitors will be able to find numerous challenges in interpreting each level of the Triad," Cole said.
Although the three artists' works are, unquestionably, distinctive and singular in their own right, they do share a common artistic vision that transcends the mundane, transforming it to the sublime.
With three times the aesthetic value, this is an exhibit that is not to be missed.
The exhibit "TRIAD: Abstractions, Illusions and Metaphors" will run from the opening reception on Sunday, Jan. 21, 2018, until March 23, 2018, in the West Wing Art Gallery at the Louisiana State Exhibit Museum, 3015 Greenwood Road, Shreveport. For more information, please call (318) 632-2020.