• McCrocklin Receives Behavioral Financial Advisor Designation

Mark McCrocklin, MBA, CFP ® ,CLU ® , ChFC ® , a private wealth advisor with Cardinaux Wealth Advisors, a private wealth advisory practice of Ameriprise Financial Services Inc. in Shreveport, recently obtained the Behavioral Financial Advisor professional designation from Kaplan University and think2perform ®.
McCrocklin successfully completed the rigorous requirements, including training and an examination, teaching ways to mentor clients in their financial decisions and increase the value provided in a holistic advice relationship. The program emphasizes how financial decisions are influenced by psychology and neuroscience.
McCrocklin graduated from Centenary College with a master's degree in business administration. He has 32 years of experience in the financial services industry. For more information, contact Cardinaux Wealth Advisors at 318-861-3521 or visit the Ameriprise office at 738 N. Ashley Ridge Loop, Shreveport, LA 71106.

• Top Hospitals for Nurses to Work in Louisiana
Nurse.org, the web's leading career site for nurses, has recognized 10 hospitals as being the top hospitals for nurses to work for in Louisiana. Both CHRISTUS Schumpert Medical Center and University Health Shreveport ranked in the top 10 for Best Hospitals for Nurses in 2017.
Over the past two years, Nurse.org has collected over 944 reviews by nurses at 111 Louisiana hospitals about their workplace satisfaction. The data from the reviews from Louisiana state revealed that these hospitals have some of the highest levels of job satisfaction among their nurses.
Reviewers cited supportive coworkers, flexible scheduling and competitive pay as the basis for their ratings. Each review included up to a five-star rating, their recommendation toward other nurses, and a pros and cons section to discuss their personalized experience.
Nurse.org provides a safe platform on which nurses leave honest workplace reviews. Completely anonymous, nurses share their opinions about culture, nurse-to-patient ratios, and other matters important to them.
The full rankings of the Best Hospitals in Louisiana for Nurses are available to view at https://nurse.org/articles/ best-hospitals-louisiana/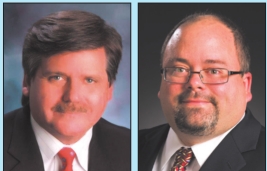 • Advertising Agency Opens Office in Baton Rouge

Romph & Pou Agency, one of the largest advertising agencies in Louisiana, has opened an office in downtown Baton Rouge at 412 North 4th Street.
Romph & Pou Agency currently has over 100 employees working at its offices in Shreveport and Tyler, Texas. The agency began in Shreveport as Gremillion & Pou in 1981. After 35 years in business, the agency changed its name to Romph & Pou Agency when former Vice President Jeffrey Romph partnered with co-founder Robert Pou.
Over the last three decades, the agency has lived by the motto, "How fast is your agency?" Fast, high-quality work is an important part of the foundation for the agency, which has clients across the United States.
"We have worked with many south Louisiana clients," said founding partner Robert Pou. "But with the addition of Chabill's Tire & Auto Service to our existing client list, which also includes Splash Pools & Spas of Baton Rouge, it was a perfect opportunity for us to open an office in south Louisiana."
Other clients include Chickasaw Nation of Oklahoma (seven casinos, including the world's largest casino: WinStar World Casino & Resort), Brookshire's Grocery Company (175+ store locations), Affinity Gaming (11 casinos), University Health (Shreveport and Monroe) and New York-Presbyterian (physician staffing at more than 100 locations).
"Romph & Pou brings something new to the area," said co-partner Jeffrey Romph. "Our SCORPIO™ database system allows us to apply mathematical models and decision science techniques to client customer data. SCORPIO™ is now being used for casino, grocery and health-care clients to target their customer base more efficiently through media and direct marketing tactics."
• Economic Development

Join Northwest Louisiana Economic Partnership (NLEP) at their annual meeting, reception and dinner Feb. 6, 5:30- 8:30 p.m. at Sam's Town Hotel, 315 Clyde Fant Parkway in Shreveport. Presentations will be made by NLEP President Scott Martinez and keynote speaker Del Boyette, president and CEO of Boyette Strategic Advisors. Hear the latest trends in economic development that will impact Northwest Louisiana and help honor NLEP's 2017 Top Award Winners.
2017 Top Award Winners are:
• Top Project: Graphic Packaging International and DHL Supply Chain

• Top of Mind: Manufacturing Managers Council of Northwest Louisiana
• Top Advocate: Lynn Treadway, Jackson Parish Police Jury

• Top Leader: Who will it be?
This popular networking event attracts about 500 attendees.
KPMG, LLP Louisiana Tech University Millhaven Plantation, LLC Natchitoches Community Alliance Parish of Caddo RoseStone Financial Group Vantage Health Plan For more information or table sponsorships, contact Ashley Busada at 318.677.2508 or abusada@nlep.org.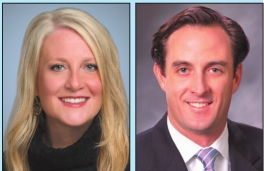 • Fresh Coat new high-quality painting business
Cristin and Brad Gosslee announce that they're bringing a new, high-quality painting option to the community with their new business: Fresh Coat of Shreveport-Bossier.
Fresh Coat offers residential and commercial painting services including interior or exterior painting, wood staining and other services for nearly every protective coating application. They have a 24/7 receptionist, online scheduling, free and detailed quotes, and they only use high-quality materials. All of Fresh Coat's professional painters are also background checked and insured. The business serves the entire Shreveport- Bossier area.
Cristin and Brad, along with Dianne and Jimmy Gosslee, are the owners of Coldwell Banker Gosslee in Shreveport and Bossier City. Although Brad is a coowner of the Fresh Coat business, Cristin will be leading the company.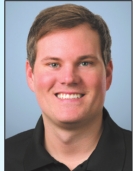 "We were researching companies that would be compatible with the real estate business, which is where we've continued to grow our business and build our Coldwell Banker Gosslee brand. Realtors almost always recommend for their clients to paint before they list a house, and then most people who buy a house come in and paint again, so painting has a lot of synergy with real estate," Cristin said.
The Fresh Coat Painters franchise is growing rapidly throughout the United States, with independently owned and operated franchises in more than 130 markets. The Gosslee's franchise is the first in Louisiana.
Dan Kreamer is the general manager for the business.
As part of Fresh Coat's commitment to service, they offer a 3-3-3 customer service pledge, so calls will be answered by a live person within three rings, a quote will be delivered within three days (customer schedule permitting), and the job will be started within three weeks. Fresh Coat of Shreveport- Bossier is bonded and insured.
For more information call (318) 855-1314, e-mail CGosslee@FreshCoatPainters.com or DKreamer@ FreshCoatPainters.com, or visit www.FreshCoatShreveportBossier.com.