BRING FUNCTION AND STYLE TO YOUR PANTRY
There are many options available
Whether you are a consummate amateur chef or a proud supporter of Lean Cuisine, finding adequate storage space in the kitchen can be a constant challenge. Fortunately, today's pantry concepts provide practical solutions.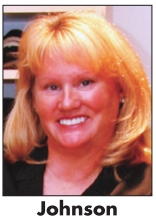 Spacious kitchen pantries rate high on the wish list of homeowners, thanks to increased accessibility to food and tools, and decreased clutter on counters and work spaces.
If you are building a new home or remodeling your kitchen, don't forget to add your dream pantry to the plans. There are so many great design trends. Here are a few of our favorites.
1) Base your layout, special features and storage specs on your individual needs. Not everyone needs a wine cooler or an integrated microwave. Customize to make your life easier.

2) If you're starting from scratch, incorporate pull-out drawers for easy storage.
3) If you have a limited pantry area, try a "swing out" pantry – the doors function as storage. These can be custom-built, or you can purchase pre-made options from many online retailers, including Amazon.
Bonus: Pick a Statement Door. We love the character a beautiful pantry door brings to the kitchen – an etched glass panel, a farmhouse-chic sliding barn door, an antique wooden beauty. Make this a standout feature of your kitchen.
Not building or remodeling, but still need to revamp your pantry space? No problem. There are many solutions for pantries of all shapes and sizes. Just implement a few new tools to transform your kitchen pantry from chaotic to functional.
I offer wire shelves, adjustable wooden shelves and drawers, and pull-out baskets. Wire storage works well in pantries because it offers visibility, adjustability and air circulation.
Wire baskets are excellent for all those items that don't sit well on a shelf, like bags of chips, snacks, pasta and packages of condiments. Potatoes and onions are also great candidates for these baskets; they stay fresh longer in a well-ventilated space.
Bonus: Drawer inserts are perfect for organizing your basket space for gadgets and utensils.
Don't overlook the space on the back of a door. Turn that wasted space into shelf space with wire wall racks. Less than five inches deep, they are great for any space where you have less than five inches of available depth.
After you have the structure of your kitchen pantry in order, that is half of the battle won.
Organizing the contents is the next step.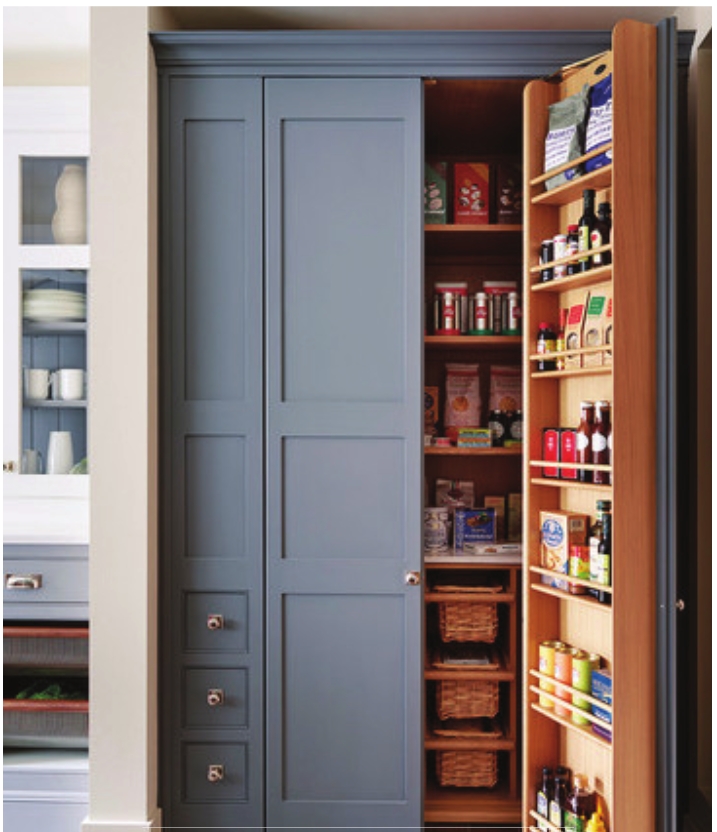 Here are a few life hacks to keep your pantry perfectly in order:
1) Organize your pantry in order of accessibility, so that items handled less frequently are on the upper shelves and the heaviest, bulkiest items are on the floor. The middle shelves should be devoted to foods and supplies that are used daily. Breakfast cereals and snacks can be placed on lower shelves so that children are able to help themselves.
Keep in mind the same guidelines you use for your clothing closet – group by category: Fruits, vegetables, condiments, baking supplies, etc. should all live in their categories for easy access and assessing.

2) Invest in clear containers and labels. Cut down on large packaging clutter, and easily assess what you have and what you need.
3) Each week, assess your supplies: Keep tabs on what needs to be replaced, what is out of date, and what could be featured in that week's menu.
4) Take a few minutes to tidy up as you assess. Wipe off crumbs and dust and put dislodged items back in their designated spots.
If you want a professional hand in getting your pantry set up and organized, call me. From a new construction consultation and design plan, to treating yourself to my organizational services, let me bring function to your space.
If you have questions about organizing your home or designing your dream man-friendly space, visit www. melaniejohnsonsclosets.com or call 453-0964. Follow Melanie Johnson on Facebook, Pinterest and Houzz.com for ideas and inspiration.