[ARTVENTURES]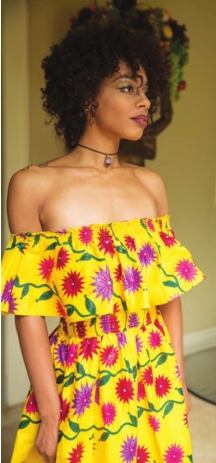 Check it out at the Downtown Artwalk!
For three-plus hours on Wednesday, April 4, a portion of downtown Shreveport will be filled with street performers and artists, food trucks and specials. Buildings will throw open their doors, businesses will be open late, rehabbed historic buildings will be open for tours, architecture will be discussed and sketched, history will take center stage. Our Downtown Artwalks are nothing if not eclectic!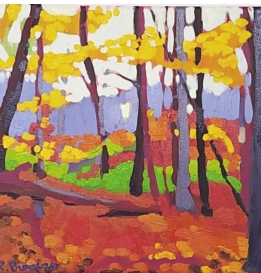 Each month we are seeing more artwalk participants: walkers, artists and participating locations. It has become the event that people write on their calendars and vow not to miss, and we couldn't be happier.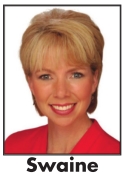 Our initial 12-month artwalk "test" was a success, and we are now in year three of bringing in artists of all types, engaging downtown venues, welcoming thousands of visitors – including families and children – to our events. When you visit an artwalk, you will see that there is no need to purchase anything other than locally produced art ever again. Local artists can produce every possible style imaginable, and often, for less than you would pay for a mass-produced piece at a big box retailer. You'll also own something that is one-of-a-kind, uniquely yours.

If you've not been to a Downtown Artwalk, April is a great one at which to start. It's in our South Zone (we've split downtown into four zones, each month is in a different location) that includes such fun locations as Rydaz Eatery and Bar; The Agora Borealis art marketplace; The Office Hub, a trendy new coworking space; and Ridgeway Square, downtown's newest condo project. The area is safe, walkable, all-ages friendly and filled with historic and cool buildings. It's a great place to start your artwalking adventures.
The artwalks are free to attend and open to all ages; all our art is appropriate for children, and if not, it will be flagged. Start at any of the locations and hop around in any order. The event runs from 5-8 p.m., always the first Wednesdays of each month. Maps of the artwalkzz locations are available at downtownshreveport. com and on Facebook at April Downtown Artwalk.

Liz Swaine is the executive director of the Downtown Development Authority. She can be reached at liz@downtownshreveport.com.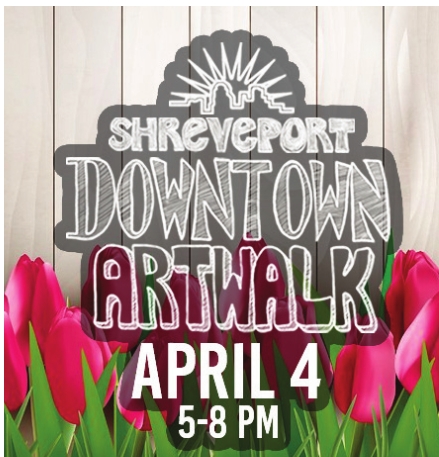 Here's what April holds in store:
The Office Hub - 331 Milam St.
• Artists Rusty Carter & Melissa Gibson
• Custom Clothing - Niema Longstratt, RNL Authentics
• 6:20 p.m. - History in 5 Talk with Liz Swaine
• 6:30 p.m. - Sketch the City with AIA Shreveport and architect Misha Farrell
Ridgeway Square - 719 Marshall St.
• Tours of new downtown condo spaces
• Artists Robert Trudeau & Allison Rhymes
DDA Office - 416 Cotton
• Bob Ross Painting Demos by Wallace Humphrey
• Artists Tobby Smith, Faith Green, Rebecca Prosino
• Pet finery by Francesca Ruffins
• Lagniappe- The Hot Dawg Hut, The Orchard Squad
Antique Adoption - 408 Cotton St.
• Open, with artists
Lee Hardware Gallery Space - 719 Edwards
• Artists Felicite Ross, Trevor Van Eaton, Maggie Mae Vedis, Katie Livingston
• Performances by Andronicus the Clown Dancer Scott
• Outdoor dining spaces
The Agora Borealis - 411 Lake St.
• Mike Torma on the gallery wall Red River Gallery - 411 Lake St. 'A'
• Bruce Campbell
Definition Industries - 411 Lake Street, 'B'
• Artist-photographer Joshua Brittian
• See art made into clothing!
Rydaz Bar, Eatery and Events - 315 St.
• Artists Taryn Boytem Dennis
• Brittani Phillips
• Food & beverage specials
Red River Brewing Co.- 1200 Marshall St.
• Artist Kegan Kidd
• Fat Calf Boucherie specials