Cooking Great Food for a Good Cause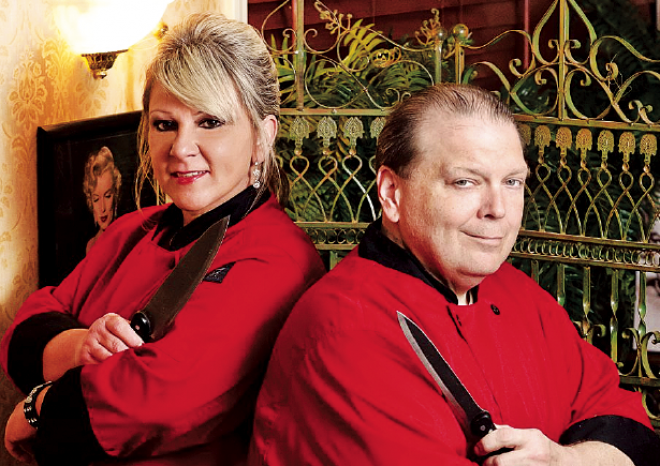 Calling all food lovers and culinary connoisseurs, soon you'll have a chance to sample some seriously tasty creations at the Annual Gentlemen's Cooking Classic hosted by the Southern University at Shreveport Foundation. This special event will take place on Saturday, June 9 from 6-9 p.m. at the Shreveport Convention Center.
The primary purpose of this event is to raise scholarship funds for students at Southern University. Frank Williams Jr., executive director of the Southern University at Shreveport Foundation, explains why it is so important that these funds are raised for their students.
"Many of the students that attend Southern University sometimes don't have the financial means to afford tuition and books."
Williams says that tuition there roughly costs about $1,800 per semester, and that doesn't include books, which are usually between $600-$700 per semester.
"Most people come from a socio-economic background where they can't afford an education," Williams said. "So, what we want to do is make sure that if there is a student that wants to go to school, and it's the finances that is prohibiting them, then we can intercede and be of benefit to them."
All the ticket proceeds from the event will go toward student scholarships. Chefs will be on public display preparing dishes for the large crowd of attendees. Williams likes to stress that all the chefs participating are volunteers who pay for their own supplies.
"Good music, food and fun – that's what we promote. All the chefs volunteer to participate, and they are showcasing what they do and feel very strongly about it. These guys can really cook and the food is really good. I think it's a Saturday afternoon that people can come together and have a fun time – they know the money they spend for this event will go towards the education of those students who need it."
While it is called the Gentlemen's Cooking Classic, Williams admits that the title can be misleading. About two years ago, they decided to allow women to be a part of the fun, too. He wanted to have a separate classification for the ladies, but the judges at the time thought everyone should be put together for the competition. The result was rather humorous.
"I happily say that the ladies took most of the first-place prizes."
Now everyone is invited to participate, even junior chefs ranging in ages 7 to 13 as they serve their favorite dishes in their own competition. At the event first-, secondand third-place prizes are given out for best entrée, dessert and side dish, along with other categories. Williams believes the key for the participants is helping out for a good cause. He says you don't have to be a professional chef to help make a difference.
"This is what is so unique about it … anybody can participate. They prepare servings for 500-plus people. They take a lot of pride in preparing these dishes. It takes a tremendous amount of time to cook for that many people so they put their hearts and souls into it, and they enjoy doing it."
This is the 19th year for the Cooking Classic. The event was first started by Mavice Wallette, who brought the concept with her after seeing a similar concept in Los Angeles. After her passing, Williams decided to use it as a fund-raiser for the foundation.
"I decided that this might be a time to revitalize that [Cooking Classic]. It started out at the Southern University gym with 300 people in attendance. Now this event has gone up to 1,800 in attendance."
Williams says they try to keep the event fresh each year with new themes. This year's theme is, "This Is One You Don't Want to Miss." They've honored the theme by adding more chefs and special guests.
The chairman for the 2018 Cooking Classic is John Hubbard, manager of external affairs for AEP SWEPCO, and the co-chairman is Jean Ware, president of Southern University Alumni. Dan Jovic and Jacque Jovic, anchors/KTAL – NBC, Channel 6, will serve as master and mistress of ceremonies.
This year, a $25,000 scholarship will be given in honor of Williams' son, who passed away in January.
"Every year, although he lived in Atlanta, he would come to the Cooking Classic and bring his boys, so we are going to set up a scholarship in his honor saying thank you to him."
Tickets for the Cooking Classic are $35 for adults, $12.50 for children 6 – 10 years, and free for those 5 and under. Tickets can be purchased at the Southern University at Shreveport Foundation office located at 610 Texas Street, Suite 400, and the Southern University at Shreveport campus at 3050 MLK Jr. Drive, Shreveport.
– Jessica Carr