Meet Our 2018 Men In Business!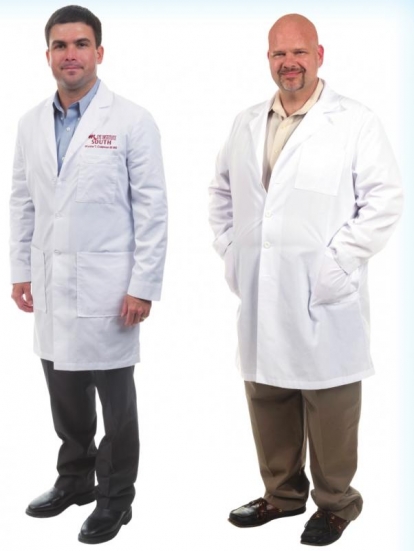 Motivated. Insightful. Experienced.
We are pleased to introduce you to this year's lineup of distinguished business professionals from the Shreveport-Bossier area.
These men are trailblazers in their respective industries and are recognized for their integrity as well as their base of knowledge. Gentlemen all, their leadership and motivation are a driving force in our region, and we invite you to call on them for your professional needs. Read about them on these pages. You'll see they mean business. And, when you call on them, let them know that Forum sent you!
–Jay Covington, Editor
Wyche T. Coleman III, MD - Christopher L. Shelby, MD
wkeyeinstitute.com
Dr. Christopher L. Shelby, M.D., is an ophthalmology specialist in Shreveport, based out of the WK Eye Institute. He graduated from Louisiana State University of School of Medicine in Shreveport and has been practicing for 18 years.
"What sets us apart is our access to the latest technology and the ability to perform complex surgeries under one roof with the most specialized staff and equipment," Dr. Shelby said.
Dr. Shelby specializes in Cataract and Refractive Surgery, as well as Complex Cataract Surgery. In 2012, he became the first surgeon in Louisiana to be certified to perform laser cataract surgery using the LenSx Femtosecond Laser, located at WK Eye Surgery Center.
Dr. Shelby provides his cataract patients with the latest advancement in cataract surgery using the LenSx laser along with premium lens implants, reducing and possibly eliminating patients' need for glasses.
"The ability to improve the quality of someone's life in a matter of minutes is the best part of what we do," Dr. Shelby said. "All the technology and advancements are just tools to improve a patient's life by helping them see. Helping people see better is the reward and it's what we love."
Dr. Wyche T. Coleman III, M.D., is also an ophthalmology specialist in Shreveport, operating out of the WK Eye Institute. He graduated from Louisiana State University Health Sciences Center.
Dr. Coleman has been in the medical industry for over a decade and prides himself in delivering strong, ethical and thorough patient care in eye disease and surgery. He specializes in refractive, cataract and Lasik surgery.
"We have the most experience using the latest technology in vision correction surgery, giving patients the best outcomes," Coleman said.
Dr. Coleman uses the latest state-ofthe-art surgical techniques in cataract and intraocular lens implant surgery. He was the second surgeon in Louisiana to be certified to perform laser cataract surgery using the LenSx system. Only available at WK Eye Surgery center, the LenSx system allows true blade-free precision, which is unattainable using standard methods.
"My favorite part of job day is the first day after surgery, when a patient can see better than they have in years – or sometimes ever," Coleman said.
In partnership with Dr. Shelby, Dr. Coleman developed a mobile eye imaging device, allowing physicians and veterinarians to take and transmit retinal photos using Apple's iPhone. This first of its kind technology has been licensed to medical equipment giant Welch-Allyn and has been approved by the Food and Drug Administration for use in the United States.
WK Eye Institute - Pierremont
7607 Youree Drive, Shreveport, LA 71105 (318) 212-3937
WK Eye Institute - South
2530 Bert Kouns Industrial Loop, Suite 116, Shreveport, LA 71118 (318) 212-5901
WK Eye Institute - North
2611 Greenwood Road , Shreveport, LA 71103 (318) 212-2020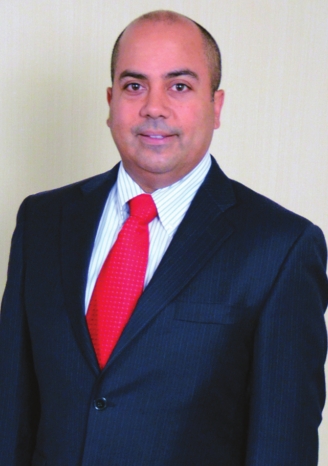 Cambize Shahrdar, MD
THE ORTHOPAEDIC CLINIC
WK Portico Center 7925 Youree Drive, 2nd Floor
Shreveport, LA 71105 (318) 212-3610 tocshreveport.com
Cambize Shahrdar, MD, is a boardcertified Orthopaedic Surgeon at The Orthopaedic Clinic, located at 7925 Youree Drive in Shreveport.
Fellowship-trained in hip and knee replacement, Dr. Shahrdar has been practicing as an Orthopaedic Surgeon since 1997. According to Medicare data, Dr. Shahrdar has the lowest rate of hospital length of stay, as well as the lowest rate for hospital re-admission with his patients in this area.
Dr. Shahrdar is innovative in his anterior approach that provides his patients with same-day or next-day hip replacement surgery, with significantly less pain. He was the first surgeon to introduce the anterior approach procedure to Louisiana and the Ark-La-Tex in 2004. This approach uses an incision that accesses the hip from the front side of the body, rather than the buttocks, allowing the surgeon not to cut, split or detach the muscles around the hip.
"What I love most about my job is helping people return to an active lifestyle and to experience less pain in their hip or knee, during the recovery period." Dr. Shahrdar said.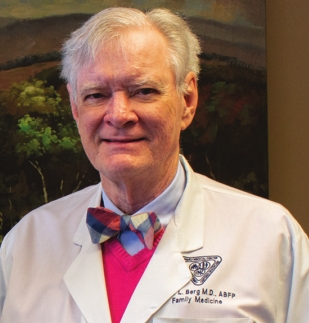 Jack L. Berg, MD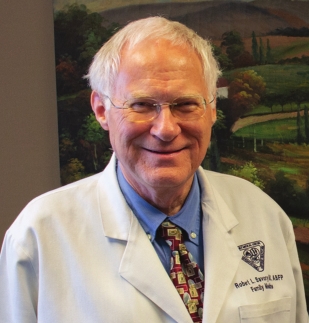 Robert L. Savory, MD
FAMILY MEDICAL CENTER
7813 Youree Drive Portico Center Shreveport, LA 71105 (318) 212-3830 wkfamilymedicalcenter.com
At Family Medical Center, Drs. Robert L. Savory and Jack L. Berg are committed to providing quality care. They pride themselves on serving clients of all generations – from young patients to those patients' grandparents.
Robert L. Savory, MD, ABFP, is a graduate of LSU-HSC, Shreveport, La., in family medicine and has been practicing for 41 years. He also specializes in Geriatric medicine, Aerospace medicine and DOT physicals. He is a retired USAF colonel, WKHS Hospice Medical Director and nursing home physician.
"My favorite part of my job is the ability to not only care for my patients, but to get to know them and their families over the years," Dr. Savory said.
Jack L. Berg, MD, ABFP, is a graduate of University of Kansas College of Health Science, Kansas City, Ka., in family medicine and has been practicing for 35 years. He is also a retired USAF colonel and former Navy pilot.
"My favorite part of my job is forming long-term patient relationships," Dr. Berg said.
Drs. Robert L. Savory and Jack L. Berg are located in the Portico Center at 7813 Youree Drive. (318) 212-3830. They are currently accepting new patients.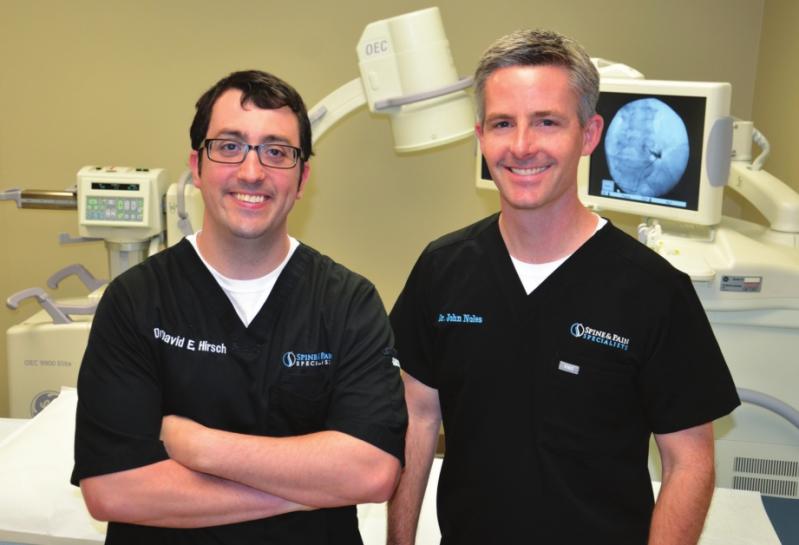 David Hirsch, MD - John G. Noles, MD
SPINE & PAIN SPECIALISTS
At Spine and Pain Specialists, our physicians focus on using comprehensive, state-of-the-art treatments to treat back pain, neck pain as well as other chronic pain syndromes. Our goal is to treat low back and neck pain as early as possible to prevent it from becoming a chronic and lifelong problem. Our physicians are both boardcertified in Anesthesiology and Pain Management and utilize the latest technology available to safely and effectively treat our patients.
We aim to treat and diagnose in the most straightforward and minimally invasive way possible. Our approach is to first identify the source of your pain to create a treatment plan best suited for each individual patient. Each treatment plan is designed to improve quality of life as well as overall function. All treatments utilized at Spine and Pain are minimally invasive, and most are nonsurgical. One of our primary goals for our patients is to decrease or eliminate opioid (narcotic) medications. Our treatment plan only uses narcotic pain medication when all other options have been exhausted.
Our team of doctors, physician assistants, nurses, medical assistants and administrative staff at Spine and Pain Specialists recognize that coping with pain is very difficult and burdensome for the patient as well as their family members and friends. We aim to treat each patient individually and with the same care and compassion we would want for our family members.
Visit Dr. John Noles, M.D., and Dr. David Hirsch, M.D., MBA, at one of their offices in Shreveport and Bossier City.
Shreveport Office 8001 Youree Drive, Suite 830 (318) 212-7960
Bossier City Office 2449 Hospital Drive, Suite 300 (318) 212-7960
wkspineandpain.com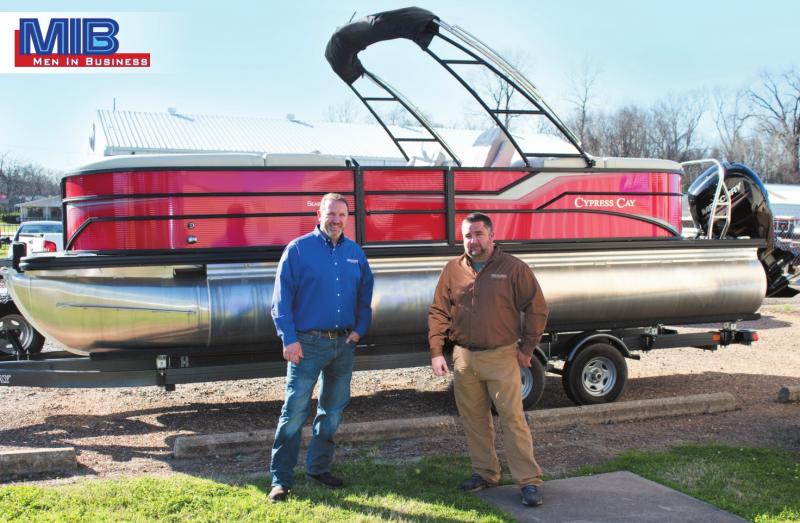 Jeff Goodpaster and Kevin Parker
Co-Owners
MARINE SPECIALTIES
824 Havens Dr., Shreveport, LA 71107
318.221.0639
marinespecialtiesofla.com
Family-owned and -operated Marine Specialties of Louisiana, LLC offers a variety of marine products that are second to none. They pride themselves on having the friendliest and most knowledgeable staff in Shreveport.
Jeff Goodpaster and Kevin Parker, co-owners of Marine Specialties of Louisiana, have been in business for six years. "It's our goal to help our customers find the perfect watercraft to fit their lifestyle, along with just the right parts and accessories," Goodpaster said. "We recognize that our customers have a variety of needs when it comes to their boating lifestyles. That's precisely why we are committed to serving each customer with excellence."
"The favorite part of my job is seeing an excited customer that is truly happy about getting a job done right," Goodpaster said. "We're all about customer satisfaction. We have a qualified staff that always tries their hardest to deliver a job well done."
"We combine a wide variety of products with a friendly and knowledgeable staff to meet all of your boating needs," Goodpaster said.
Marine Specialties of Louisiana strives to be a one-stop shop. "We're not just engine work," Goodpaster said. "We also offer upholstery work, carpet, electronics, accessories and any type of custom work a customer can dream up."
Marine Specialties of Louisiana specializes in new boat sales, preowned sales, Cypress Cay pontoons, edge duck boats, Mercury engines, Tohatsu engines, boat and engine repair, upholstery, carpet, accessories, electronic installation and custom design.
"We also offer Cypress Cay pontoons," Goodpaster said. "They're an upper line of pontoon with many options and styles that will meet different needs of any family." The Cypress Cay pontoons are one of this season's most popular sales, with available styles in Cabana, Cayman, Cozumel and Seabreeze.
"Another really hot-selling product right now is the Tohatsu engines," Goodpaster said. "We've been selling them as fast as we can get them in stock."
Marine Specialties can provide you with the latest and best in marine products to make your outdoor living more enjoyable. "If you need help in making your selection, feel free to call or stop in — we're always ready to serve you," Goodpaster said. "From the minute you walk through the door, exceeding your expectations is our top priority."
Marine Specialties of Louisiana is located at 824 Havens in Shreveport. Check with the store for seasonal hours of operation, as they are subject to change.
SEIZE YOUR SPIRIT OF ADVENTURE!
EXCLUSIVE DEALER FOR CYPRESS CAY PONTOONS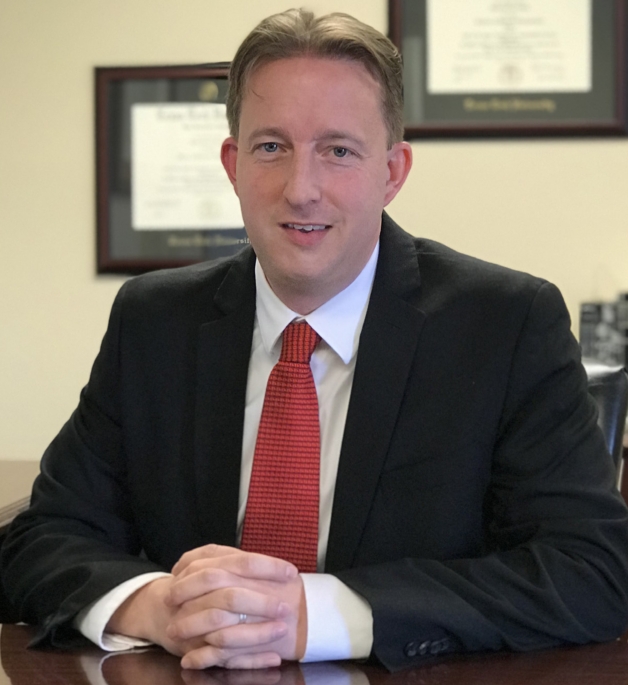 Joe Arnold, Chief Executive Officer
"Credit Unions are a great place to do business" says Joe Arnold, President & CEO of Carter Credit Union.
Credit Unions were founded on the principal of "People Helping People" and this principle is embraced at Carter and the rest of the credit union industry. Serving local communities since 1954, one of Carter's top priorities is to always provide the products, services and technology that best fit your personal and/or business needs.
Credit unions are often a misunderstood entity with many believing that they only serve your auto loan and savings account needs, or that you have to work or live in a specific area. This is often not true of many credit unions, and it's certainly not true of Carter.
We can serve people from coast-to-coast, and we offer every product and service that your local bank offers. That also includes business lending and commercial deposit services. We've made significant investments in our systems and people in the commercial space so that we can bring the value proposition that people are used to on the consumer side to the business side. "I don't think any of the mega-banks that have been used to paying nothing on deposits while charging considerable fees will like the way we operate; but I bet local businesses will." Because of the credit union's notfor-profit status, credit unions offer financial products on the most favorable terms it can afford to offer. The average credit union has better rates and fees than the average bank, and that is a fact. "I believe folks in our community would be better off doing more business with a local credit union, and there are several great credit unions from which to choose."
Arnold is passionate about advancing the credit union difference and brings more than 18 years of financial experience to the leadership position. After receiving his Master's degree from Texas Tech University, he served as a Financial Analyst for Catalyst Corporate Credit Union in Dallas, TX. It was during his time there that he became affiliated with Carter's then CEO, James Gibson. This business relationship eventually led him to Carter in 2009 as the Chief Financial Officer. Prior to Gibson's retirement, Arnold served as Executive Vice-President and took the reins four years ago as President & Chief Executive Officer. Carter currently holds over 300M in assets and serves over 26,000 residents in both consumer and business services.
Arnold leads seven locations, with the newest in Bossier City opening late summer 2018 on Airline Drive. Many of our long-time members that have moved to Bossier over the years have been asking when we would open an office closer to them. "We are excited to finally have an office in Bossier City and look forward to growing with the community for many years to come."
As some of the mega-banks have decided to slowly reduce their presence in Northwest Louisiana, Carter is more than happy to help fill the void. Plans for a South Shreveport location are already underway, and expected for a 2019 opening. Arnold joked, "It took Carter 29 years to open its second location, but progress seems to be moving along a little faster these days." For those residents looking to upgrade their banking provider, the progress can't happen soon enough.
Coming Soon!
carterfcu.org • 800.367.5026
Newest Location at 2901 Meadow Creek in Bossier City, Summer 2018!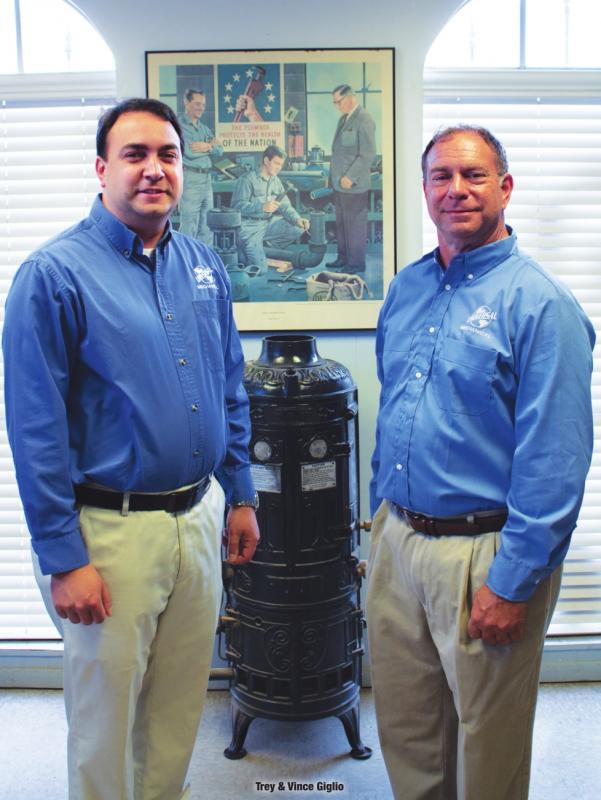 Vincent Giglio
PRESIDENT
Trey Giglio
VICE-PRESIDENT
UNIVERSAL PLUMBING CO.
2705 Linwood Ave, Shreveport, LA 71103
(318) 631-3844

universalplumbingco.com
Vincent Giglio and Trey Giglio, President and Vice-President, Universal Plumbing Co.
When it comes to getting plumbing work done in your home, there is one father-son duo that you can trust. Vincent Giglio and Trey Giglio, President and Vice-President of Universal Plumbing Co., have worked hard to continue the legacy of the business first begun by Vincent Giglio Sr.
"It is a privilege to serve our customers in Northwest Louisiana," Trey said. "We enjoy assisting our residential and commercial customers in resolving their plumbing problems on a daily basis. We strive to continue our 72-year legacy each day by serving our local community."
This family-owned company offers 24- hour emergency service 365 days a year. At Universal Plumbing, they are continuously seeking ways to improve their company and are pleased to serve their customers. They place priority on customer service, which is why their legacy continues to thrive. Trey says customer service is not only about helping the customer with their plumbing but also about being a part of the community.
"Our business is a 24/7 business, so we are always working for our customers," he said. "We also enjoy attending events and festivals in the community as well as volunteering through numerous community organizations. We hold positions on state boards that allow us to have a positive impact on the industry throughout all of Louisiana."
For over 70 years, Universal Plumbing has helped customers with repair, remodel, addition and installations for their home and business. They are a multifaceted company with licensure in mechanical, electrical, plumbing, building construction, and municipal/public works. Trey has a background in mechanical engineering which has allowed them to increase their productivity and their customer base as well as maintain customers they've had for years.
"We personally oversee many aspects of the company. We monitor each job both administratively as well as in the field. We have customers that have been calling on our company for over 50 years, and that is an extremely high honor."
While managing a company is very time-consuming, both Trey and his dad still find time to do volunteer work in the community. This year, long-time bowl fan Trey became the chairman of the 2018 Walk On's Independence Bowl. He is the youngest chairman in Walk-On's Independence Bowl history. In addition to the Giglio family's leadership, Universal Plumbing also benefits from having loyal employees. Trey says some of them have been with the company for years.
"We have a great team of employees, and some have been with us a very long time," Trey said. "It is a family atmosphere, and it is a great joy to see employees develop over time and watch their progress both personally and professionally."
So if you ever need to fix your home's plumbing, it's safe to say you can rest easy when you call the team at Universal Plumbing Co.
631-3844 • universalplumbingco.com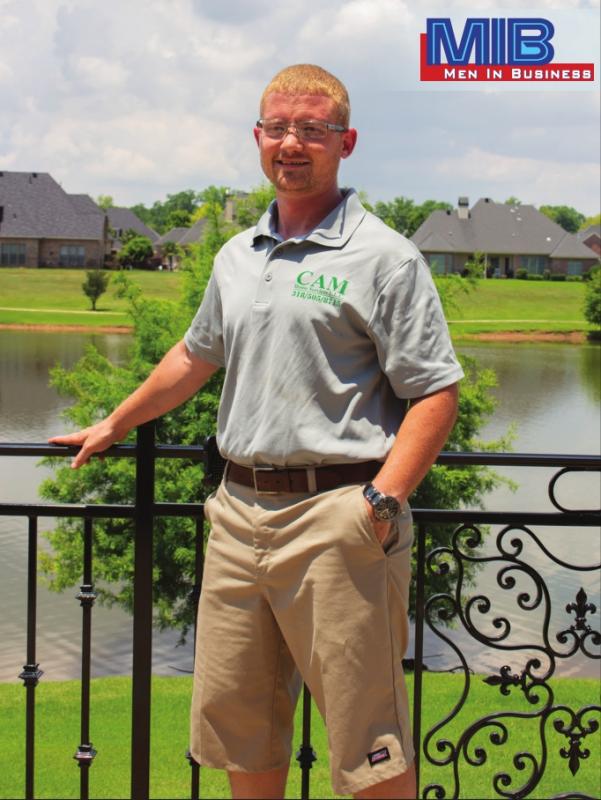 Clayton Fitzgerald
CAM HOME SERVICES
(318) 505-8715 cam.ent14@gmail.com
CAM Home Services is a full-service contracting company serving the Ark-La-Tex.
Clayton Fitzgerald, owner of CAM Home Services, enjoys interacting with the local community in which he was raised. Community is important to him. Fitzgerald is licensed, insured and BBBcertified. "I started the company to give my customers a complete home service," Fitzgerald said. He values customer service and the quality of his work above all else.
"We do roofing, remodeling, painting and more," Fitzgerald said. He's currently working with multiple local designers to bring clients the full package. CAM Home Services is also working with insurance companies for new roofs in the wake of the recent local storms that brought hail damage.
"I wanted a career, and I really wanted to be a local business owner, so I started CAM Home Services," Fitzgerald said. "I hope to grow the business to become the local name everyone calls for generations for all their home service needs."
CAM Home Services is known and appreciated for the amount of great detail they provide to each job, no matter the size of the project. "Our customers are satisfied, and we always have a lot of repeat customers," Fitzgerald said.
Fitzgerald has also recently expanded his services and has started a new company, Dynamic Tree Care. To learn more, visit www.dynamictreecare.com. His arborists license is LAR #2254.
CAM Home Services is open 8 a.m. to 5 p.m. Monday–Friday with 24-hour emergency contact available. We work with most insurance companies. Like their Facebook page at CAM Home Services.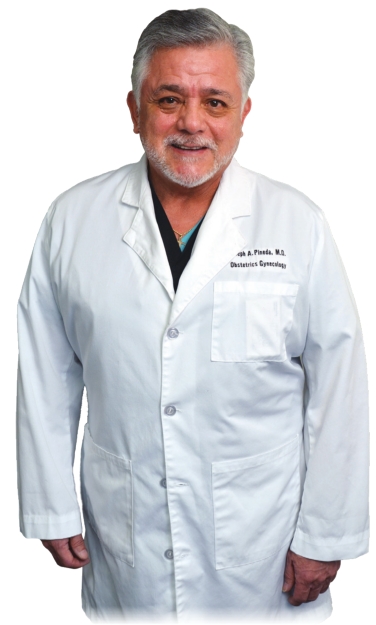 Joseph A. Pineda, MD
OBSTETRICS/GYNECOLOGY SPECIALIST
2508 W Bert Kouns Industrial Loop #305 Shreveport, LA

71118 (318) 212-5804
Joseph A. Pineda, M.D., is an Obstetrics/Gynecology Specialist in Shreveport and has been in the medical field for over 35 years. He currently is affiliated with Willis-Knighton South, located at 2508 Bert Kouns Industrial Loop, Suite 305.
"My favorite part of my job is my patients, my office staff and the support that I receive from Willis- Knighton," Dr. Pineda said.
Dr. Pineda graduated with honors in 1978 from the University de Monterrey Institute of Health Sciences and did his internship and residency at Tulane Medical School and Charity hospital in New Orleans, La. completing in 1980. Presently, he has limited his practice to gynecology with special attention in menopausal syndrome and bioidentical hormone replacement therapy. One of the areas that sets Dr. Pineda apart is his bilingual ability in Spanish.
Click Here for Next page