Red River Balloon Rally Preview 2018
You've heard it before.
"There's nothing to do around here that's fun and familyfriendly."
If someone says that the weekend of July 13 and 14, don't believe them. That's when the third annual Red River Balloon Rally will take place on the LSU- Shreveport campus.
"We wanted to provide the community with an event that every age would love to be a part of," said Kelly Wells, executive director of the Shreveport-Bossier Sports Commission. "We wanted to provide an event that is world-class, and we feel along with our partners we will once again accomplish that this year."
From 5 p.m.-11 p.m. each day, you can enjoy a variety of food and music. Your children can have fun in the expanded Kidz Fun Zone.
As day turns to night, the alwayspopular Balloon Glow will light up the sky. At 8:30 p.m., pilots will fire up their balloon's burners, bringing to life each balloon's beautiful colors. That will be followed by a fireworks show at 9:30 each evening.
Daily tickets are $10 (children 5 and under are free) in advance at area participating Super 1 Foods and Brookshire's locations. Tickets at the gate are slightly more expensive, as well as being cash only.
Parking will be $5 per car in designated, paved lots on the LSUS campus.
For an additional charge, you can get an idea of what's it like to float through the sky by taking a tethered balloon ride.
The backdrop for the Rally is the Balloon Federation of America U.S. National Hot Air Balloon Championship. Forty to 50 pilots from across the country will be competing for honors.
"It's a big deal," said Pat Harwell, a local pilot with 28 years of experience. "You place first and second here, and maybe third in the U.S. Nationals, and not only do you have bragging rights of being the best pilot in the country, it's a window to get you in the World Championships."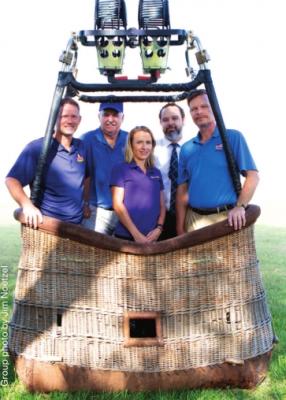 Speaking of the sun, being outdoors in mid-July means being hot. That's the reason this year's Rally will start an hour later than last year and last an hour longer.
"We did that to shorten the time that people are in direct heat," said Ronald Oswalt, strategic partnerships and sponsorships director for the Sports Commission.
Social media has made its way into many areas of our lives, and it will have a presence at the Rally. There will be a Social Media Wall, where you can post thoughts about – and family pictures from – the Rally. By using specific hash tags, those posts will be shown on an electronic LCD board near the entertainment stage.
Five bands will perform during the two-day Rally. Friday, Alive by Sunrise and Crowder will take the stage. Saturday, Robert Mizzell and Southern Roots, Odyssey Road – A Journey Tribute Band and The Molly Ringwalds will play.
"I like it where we have that local flavor, but yet it's music people have heard of," Oswalt said. "I think it's going to get them to dance, get more active and have a lot better time at the balloon rally."
While the Rally will mean fun and games for those who go, it will mean serious business for the pilots. Competition is scheduled to begin Wednesday, July 11. At 6:30 a.m. Wednesday-Friday, pilots (weather permitting) will fly their balloons over Shreveport-Bossier. Saturday and Sunday from 6:30 a.m.-9:30 a.m., pilots (weather permitting) will fly over the festival site at LSUS.
With most – if not all – of the pilots being from other parts of the country, they could use the help and knowledge of a "local" pilot. That's where Harwell comes in. With more than 3,000 flying hours on his resume', the 28-year, Shreveportbased balloon veteran will be a liaison between the Rally and the pilots.
"These guys coming in, they're not familiar with our terrain – where you are flying," Harwell said. "In the mornings, about 5 o'clock, we'll meet and they will give me a forecast of where the winds are and where they want to fly. My main job is to keep them out of trouble."
That includes keeping them out of air space used by airplanes flying into and out of Shreveport Regional Airport, Downtown Airport and Barksdale Air Force Base.
"This is what a balloon pilot would consider a tight flying area," Harwell said. "In other words, there are not a lot of big areas like Oklahoma. The wideopen spaces are not here. You have to pay attention when you're flying."
Harwell says, with one exception, pilot feedback the past two years about Shreveport as a host city has been positive.
"They don't like the heat, but nobody can control that," Harwell said. "Most of these guys absolutely love the people in our community. They just say we're so open and friendly – all the people are. When they go to restaurants, the restaurants are all happy to see them and spend money in our area. They enjoy the people. They really do."
And the people – especially restaurant/ business owners – enjoy the money spent.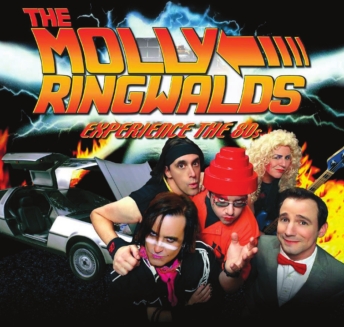 "We'll probably have well over a $1 million impact to the local economy just from the week that they're here," Oswalt said.
When planning this year's event, the Sports Commission placed an emphasis on giving the Rally a "local" look and feel.
"We didn't go out and seek national sponsors," Ron Oswalt said. "We wanted to keep this local. Our corporate sponsors are about three times what we had in the past. We got local companies that will truly be able to get their message out to consumers during the event."
Not only are the event's sponsors local, the majority of vendors will be familiar – and numerous.
"We should have probably three times the vendors we've had in the past," Oswalt said. "Everything from Man Made Soap to State Farm. I want those local vendors that will benefit the most from our visitors. When you're looking at having 20,000 people-plus over two days, that's an amazing consumer base, and it's a family-oriented base."
This year, there will be an expanded Kidz Fun Zone. That area will feature "kid-friendly" food, games and the Shreve Memorial Library. Children will be able to get a library card, check out books from two mobile libraries, and learn about all a library has to offer.
There will also be a Family Tent, where you can get out of the sun and, if needed, take care of certain "family" obligations like moms nursing, or diaper changes in a nicer environment.
For more information on the Red River Balloon Rally, you may visit www.redriverballoonrally.com.