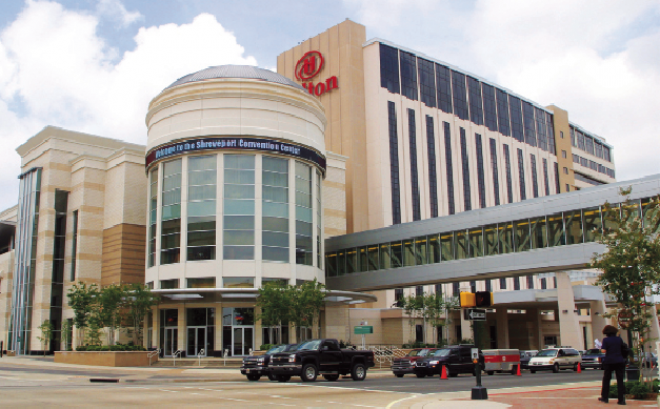 • Regional Airport Awarded Grant

U.S. Department of Transportation has awarded Shreveport Regional Airport a $300,000 Small Community Air Service Development (SCASD) grant to help improve its airline service to the community.
"We are excited to receive these grant dollars that will allow the Airport Authority to increase the awareness of all that our regional airport has to offer,"Mayor Ollie Tyler said. "We will continue to compete for federal dollars for our city, and we are grateful for the support in these efforts from our congressional delegation like Sen. Bill Cassidy."
Along with the required local match of $150,000, the grant will be worth a total of $450,000. The award will be used for marketing purposes to increase the public's awareness of services and destinations available at Shreveport Regional Airport.
"Shreveport Regional Airport being awarded this SCASD grant is great news for the airport and the Ark-La- Tex region. This grant is an excellent tool for us to have when talking with airlines about offering new destinations from Shreveport Regional Airport," said Henry Thompson, director of airports for the Shreveport Airport Authority.
The Ark-La-Tex Regional Air Service Alliance (RASA) will fund $75,000 of the required $150,000 local match. "RASA is thrilled that the SCASD federal grant was awarded to our community, and we look forward to further expand air service offerings at Shreveport Regional Airport," said Tim Wilhite, president of the board for RASA.
As mandated by grant rules, Shreveport Regional Airport will fund $75,000 from its marketing budget. No city tax dollars are used to support the airport's budget.
The airport has been working with multiple airlines in efforts to add additional non-stop destinations from Shreveport, like Chicago, Austin, and Destin, Fla.
Shreveport is one of 16 communities across the country receiving a total of $9.9 million from the U.S. Department of Transportation's Small Community Air Service Development Program.

• Sports Museum Of Champions To Induct Five The Ark-La-Tex Sports Museum of Champions will induct five new members during ceremonies beginning at 6:30 p.m. on Saturday, Aug.4, at Shreveport Convention Center at 400 Caddo St. The five new members will join 137 previous inductees. The list of 2018 inductees includes: LSU football great Jerry Stovall, late West Monroe High School football coach Don Shows, Louisiana Tech and MLB pitcher George Stone, Grambling State and NBA basketball player Kenny Simpson, and Haynesville High School and NFL standout Demetric Evans.
Tickets for the evening are $45 each. The museum will be open at 5 p.m. on Aug. 4 for an open house followed by the banquet at 6:30 p.m. Individual and group tickets can be purchased for the event by contacting Dr. George Bakowski at (318) 868-6118.
The Sports Museum of Champions opened in 2007 in its current home, the lobby of the Shreveport Convention Center. At that time, the museum's name changed to the Ark-La-Tex Sports Museum of Champions, and the selection area expanded to include more athletes from the Ark-La-Tex region.