MARGARITAVILLE PROPOSED EXPANSION
Super suites, Big Shots Golf & amphitheater will fill a void
Margaritaville Resort Casino in Bossier City has a problem – a problem any business would love to have.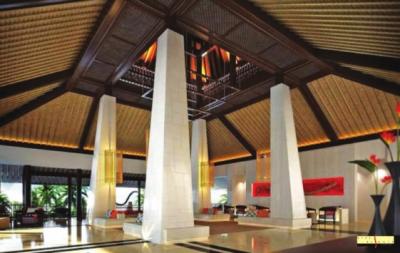 Too much business. "We've had 15 consecutive quarters of year-over-year growth, and our hotel is full every night," said Barry Regula, Margaritaville's senior vice president and general manager. "We realized we have the demand to fill another 150 units in the hotel every day, and we need more suites."
Margaritaville's solution? Build another 150 suites and rooms – along with a few other amenities. They are all part of a proposed expansion plan which includes:
• The Villas at Margaritaville, a mixture of 150 "super" suites, regular suites and premium rooms. The Villas would also have a lagoon-style pool area and a large, multi-purpose banquet facility.
• Big Shots Golf, a golf and entertainment center for die-hard golfers and those who prefer to socialize rather than keep score.
• A 2,500-seat amphitheater, used for hosting big-name entertainment as well as city events such as high school graduations and band performances.
These three proposed attractions are the result of a master plan Margaritaville began putting together in 2013 and 2014. Early considerations included a high-end RV park and walking trails. However, Regula believes the hotel addition, golf center and amphitheater will fill a void.
"There are no facilities of these types that you can speak to," Regula said. "We think there's something unique that can happen with an amphitheater in this area. With Big Shots, there's nothing like that here for people to do."
While the proposed additions can be beneficial to the city, Regula said they would also be beneficial to Margaritaville.
"We believe we can diversify our business," Regula said. "It doesn't need to necessarily be casino gaming. It doesn't necessarily need to be hotel rooms. We have quite a lot of demand for companies coming to town and having retreats and having corporate events, and the more facilities we add to attract that, the better. The more amenities we have help us compete with other places that don't have those kinds of amenities. We think these amenities enhance what we have going on already."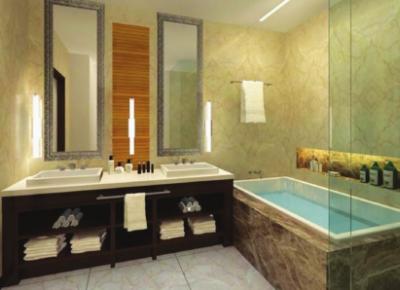 Contrary to some media reports, Margaritaville's expansion plans are not definite. The resort casino is in the process of being bought by Penn National Gaming. The sale is expected to be complete late this year or early next year.
"Naturally, they (proposed new owners) have to look at these plans," Regula said. "They have to look at the investment and decide if the return on capital is what they are looking to do. They have 40 other properties that they may want to work with. All of this is pending their review and approval, so I wouldn't say anything gets moving until sometime in 2019."
Should Margaritaville's new owners give the green light, Mike McSwain of Mike McSwain Architect, LLC in Shreveport, has an idea of how "The Villas of Margaritaville" will take shape.
"We're piggybacking off the look and feel of Margaritaville," McSwain said, "only pushing it a little bit further to more of an island vibe. We will be taking the aesthetics of what they have, especially what they have on the outside, and incorporating it into the outside of the new addition. On the inside, kind of plushing it up with the island vibe with thatch wall covering, vaulted ceilings and things like that."
In addition to building the hotel addition, golf center and amphitheater, there is also the possibility Margaritaville will expand its gaming area. Earlier this year, Louisiana Gov. John Bel Edwards signed into law a bill that, among other things, changes the restrictions on gaming space. Now, instead of being limited to 30,000 square feet, riverboats are bound to 2,365 gaming positions. Think of a "gaming position" as a seat at a slot machine or a space at a table game.
"What we would do with that space is try to add some of the gaming stuff that we don't currently have which takes up a lot of room," Regula said. Examples include large slot machines, stadium gaming and poker rooms.
All of this might sound risky – investing what Regula estimates to be in the area of $50 million. But he believes if you build it, they will come.
"I'm extremely confident that it will pay off and be beneficial," Regula said. "We've exceeded all of our growth projections thus far, and we still have more demand that we can handle. We look at these (proposed) expansions and say, 'we don't have to cross our fingers and hope business comes in, because we've already got it and we're already turning it away."
– Tony Taglavore