A cocktail reception celebrating the establishment of the Ochsner LSU Health System of North Louisiana was held Sept. 24 at Superior's Steakhouse. LSU President F. King Alexander, LSU Health Shreveport Chancellor G.E. Ghali and Ochsner Health System CEO Warner Thomas played host to dignitaries and supporters of the new entity.
LSU/Ochsner

1) Dr. Nancy Germany, Melinda and Fred Kent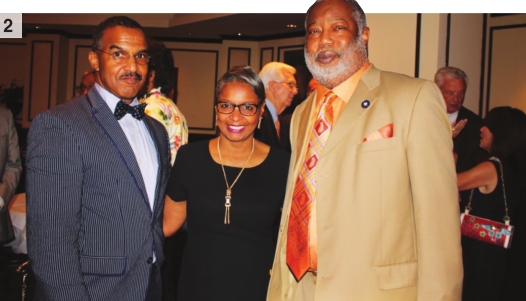 2) Dr. and Mrs. Daryl and Yvonne Mitchell and Judge James Stewart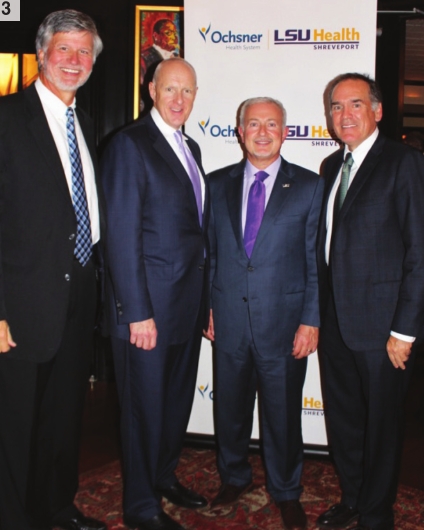 3) Dr. David Lewis, Ochsner CEO Warner Thomas, LSUH-S Chancellor Dr. G.E. Ghali, Dr. Chuck Fox.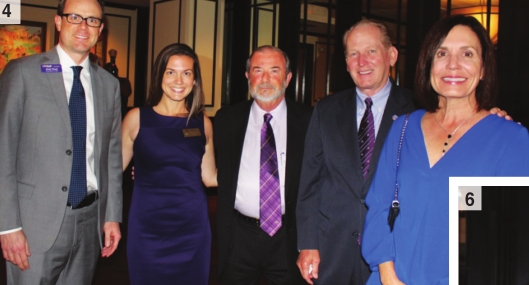 4) Kevin Flood, Ali Smith, Ray Lasseigne, Jim and Jana McCrery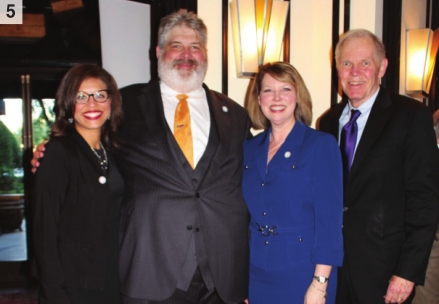 5) Valencia Sarpy Jones, Remy Voisin Starns, Mary Leach Werner, Larry Clark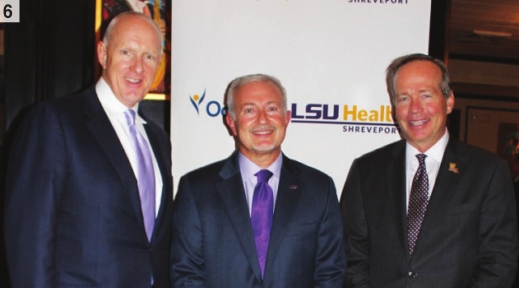 6) Warner Thomas, Dr. G.E. Ghali, LSU President Alexander F. King
A torrential downpour did not drench the spirits of the many guests in attendance at the Oct. 9 Fall Barbecue at Elrod Cedar Lodge on the shores of Cross Lake. The annual event honors Willis-Knighton medical staff and community friends with an abundance of food and libation, served under tents on the expansive grounds. The rain only seemed to lighten the mood, and fun was had by all as chargrilled oysters and other delicacies were served along with BBQ, smoked meats and all the fixings.
Elrod BBQ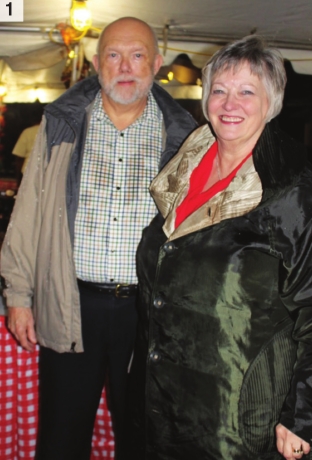 1) Gary and Marilyn Joiner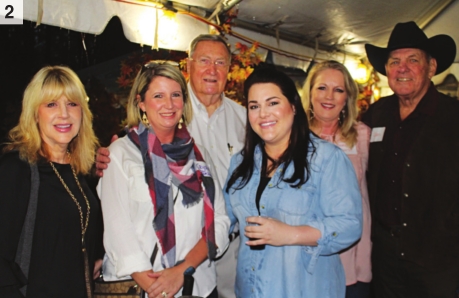 2) Kitty Talbert, Crystal Blackmon, Nichole Cacciola, James K. Elrod, Beverly Borst and Don Hebert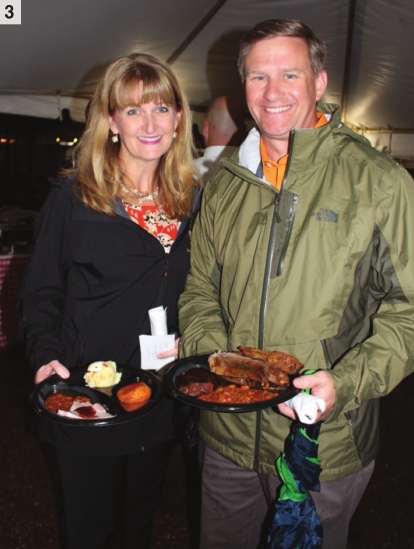 3) Melanie and Senator Barrow Peacock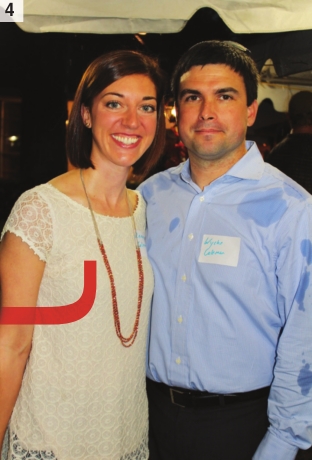 4) Renee' and Wyche Coleman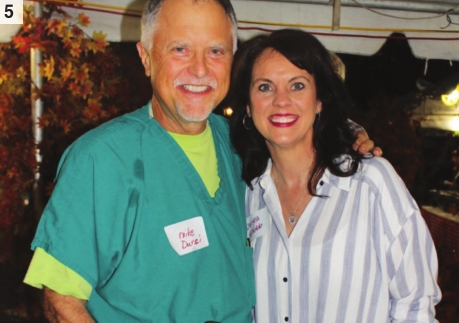 5) Mike Durci and Donyea McNabb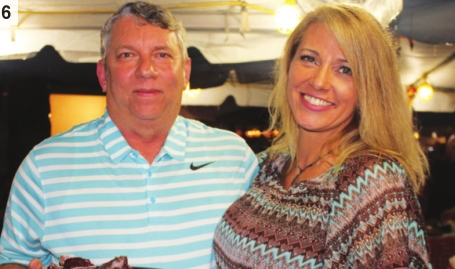 6) Vernon and Jo Jo Davidson
The second annual People of Courage benefit luncheon was held Oct. 11 at Sam's Town Hotel & Casino. Presented by the Northwest Louisiana Family Justice Center (NWLA FJC) in cooperation with the District Attorneys of Northwest Louisiana, the funds raised will enable the NWLA FJC to continue providing services to survivors of domestic violence in nine northwest Louisiana parishes. The keynote speaker was Darlene Hutchinson-Biehl, director of the Office for Victims of Crimes with the U.S. Justice Department in Washington, D.C.
People of Courage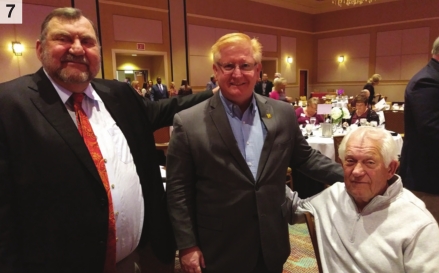 7) Mike Collier, Rick Bateman and Billy Montgomery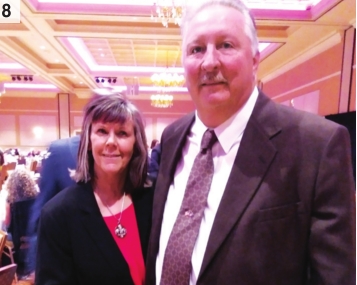 8) Carol and Rodney Arbuckle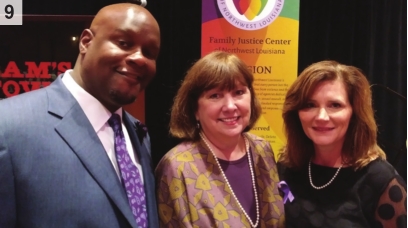 9) Derrick L. Henderson, Debbie Martin and Jeri Bowen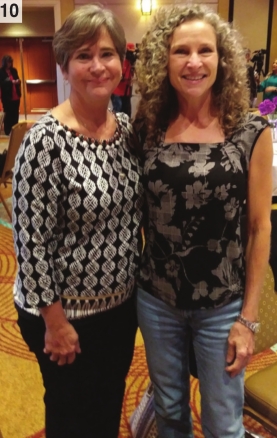 10) Pat Goodman and Sharon Crain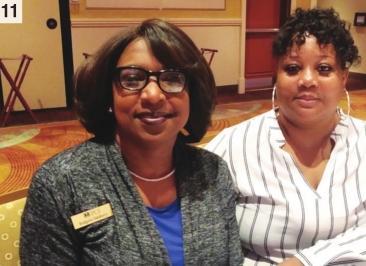 11) Bridget Salsberry and Nakita Turner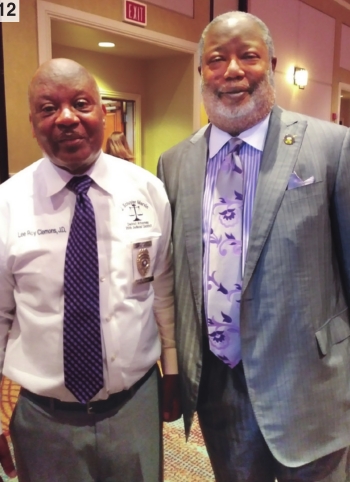 12) Lee Roy Clements and Judge James Stewart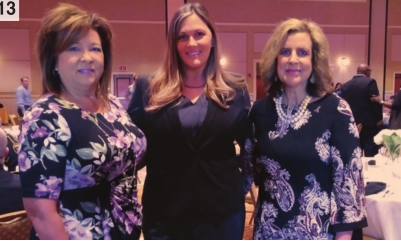 13) Shanon Wyche, Pamela Mosor and Lesley Lacy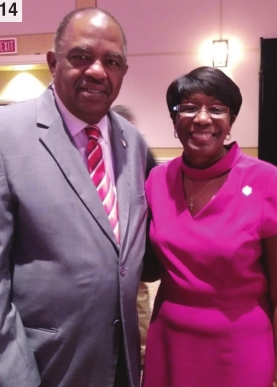 14) Willie Bradford and Mayor Ollie Tyler
To be included in OTS, e-mail your high-res photos to editor@theforumnews.com. Must include a daytime phone number. Or, contact Mary Ann Van Osdell at mavo@softdisk.com or Mark Crawford at markcrawford1@aol.com for event coverage.