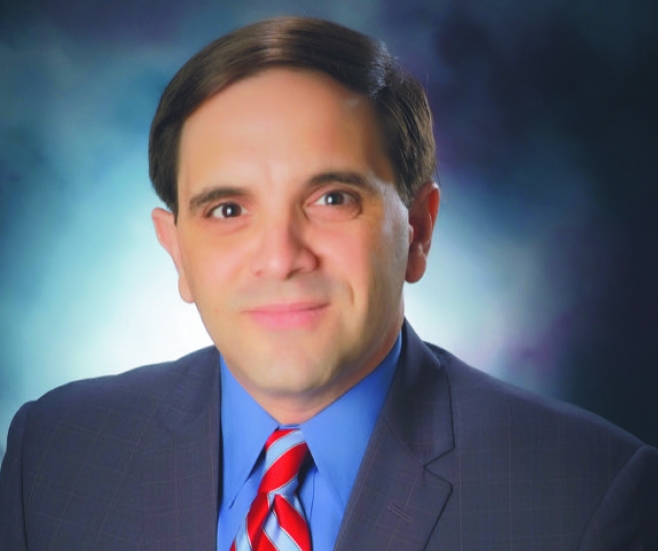 Diversity at the risk of inclusion?
America elected its first African- American president in 2008 and then re-elected him in 2012. Eric Holder became the first African-American to hold the position of U.S. Attorney General. Then, Loretta Lynch became the country's first African-American woman to serve in that role. Just last year, Colorado elected Jared Polis as the first openly gay U.S. governor. Kansas elected Sharice Davids last year to Congress, and she also is the first lesbian Native American to be elected to the House.
Ilhan Omar, from Minnesota, and Rashida Tlaib, from Michigan, became the first Muslim women elected to Congress last year as well. Plus, there's Alexandria Ocasio-Cortez, who became the youngest woman elected to Congress last year.
Over in Texas, Veronica Escobar and Sylvia Garcia will be the state's first Latinas to serve in the House of Representatives.
Lots of identity politics here. Everyone "pigeon-holed" in their category or "box" to supposedly think alike and vote alike. And while liberals champion themselves as defenders of racial, gender and sexual identity diversity, is this all misguided?
I mean, what if focusing on our differences – instead of our similarities – is creating more prejudice and division? What if we should be focusing much more on inclusion instead of diversity?
Now, the words "diversity" and "inclusion" are often used interchangeably, but they mean very different things. Diversity is easy to measure – what percentage of employees in your company is women – for example? What percentage of employees is white, or Catholic, or Latino? OK, you get the point.
Inclusion, though, is much more difficult to define. It's been said that "diversity is being invited to the party; inclusion is being asked to dance." But how do you get someone to ask you to dance – how do you work up the courage to ask someone else to dance – if all you've ever known about the other is just how different you are, rather than how similar?
This is why the focus on diversity is misguided and actually perpetuates the stereotypes that those fighting for diversity are seeking to eliminate in the first place. We should be focused on our similarities if we genuinely wish to reduce biases or to make people from diverse backgrounds feel more included and engaged.
And whether in government, or in business, remove those policies and procedures that exclude others and maybe we'll start seeing one another more as the wonderfully different human beings we are, and not categories of identity politics to be capitalized on election day. By focusing on inclusion, we make sure everyone is given the best opportunity to succeed.
Inclusion is a lot simpler to manage, and far more meaningful, than just putting out a press release saying how your company, your church, your city government, etc. is more "diverse" because you have a string of stats to prove it. Or to "prove" just how fair you are.
Shreveport's Mayor Perkins – even before he was inaugurated – initiated the "no-bid" switch of one of the city's insurance policies (and a reported $500,000 commission) to a minorityowned insurance company in New Orleans, specifically in the name of "diversity." He announced Sherricka Fields Jones as CAO of Shreveport, but his announcement focused on her being the first African-American female CAO in Shreveport's history.
Does this help our community, by making diversity the objective of whatever you are doing? As the Democrat Party has for decades, Mayor Perkins seems to be appealing repeatedly, not to our commonalities, but to our differences. Instead of focusing attention on Ms. Jones' qualifications and talents to serve as CAO, our attention is directed to her skin color – and her appointment becomes more about "checking the boxes" than about her individual passion to serve and potential for the future.
Now, don't get me wrong. It's important to celebrate the achievements of those that overcome the odds, or otherwise work hard to make a better life for themselves. As a first-generation son of an Italian immigrant, I get it.
But when we are so focused on our differences – or our diversity – we become less inclusive. We assign labels to each other as if all of us with that think alike; it's one of the reasons that many feel we are no longer "one nation, under God ... indivisible." And why we have almost ceased talking to one another altogether.
How many more appointments, or city hires, or elections will be made in the name of diversity? Will the decision to hire a new police chief be made in the name of diversity? Will the decision to fund the minority-led developers at Cross Bayou be made in the name of diversity? Did the mayor partner with the University of New Orleans – which now has the largest enrollment of African-American students in six years – in the name of diversity?
The bottom line is that being inclusive is more important than diversity for diversity's sake, or just because it reads well in a press release. It's more than saying that everyone should have a "seat at the table" – and every once in a while, it also means being asked to "dance."
Louis R. Avallone is a Shreveport businessman, attorney and author of "Bright Spots, Big Country, What Makes America Great." He is also a former aide to U.S. Representative Jim McCrery and editor of The Caddo Republican. His columns have appeared regularly in The Forum since 2007. Follow him on Facebook, on Twitter @louisravallone or by e-mail at louisavallone@mac.com, and on American Ground Radio at 101.7FM and 710 AM, weeknights from 6 - 7 p.m., and streaming live on keelnews.com.