History for Sale: The Lofts at 624 Goes on the Market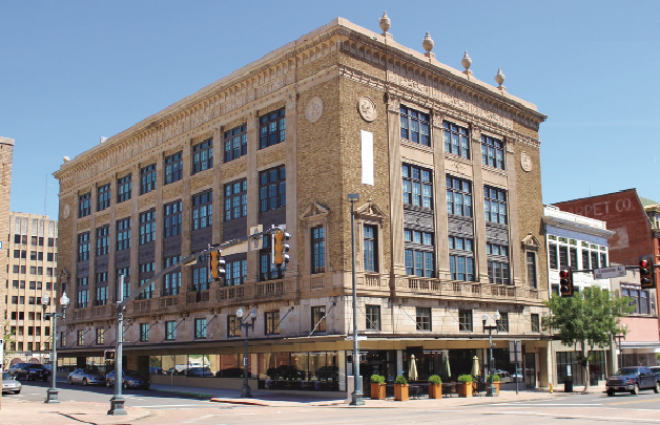 When Realtor Chris Stokes talks about the properties that make up the Lofts at 624, you can sense that he is still in awe of them. He uses words like "synergy" and "excitement" when he talks about the change they have brought to downtown.
The first time Stokes saw the repurposed former Sears Department Store was at a meeting at Rhino Coffee downtown. It reminded him of the upscale properties in Dallas and elsewhere, and when Chris and Walker-Alley & Associates got the listing to sell the Lofts buildings, he immediately determined he would market them heavily outside of Shreveport.
That marketing has sparked interest in New York and beyond on the $14.5m listing of 616-620 and 624 Texas, whose 84,000 square feet include upscale apartments, office and retail/ commercial space.
If the property proves as popular to potential buyers as it has to the apartment renters, Chris' tenure will be brief. "It's crazy," says Lofts property manager Miriam Martin of the demographics of the people who want to live there.
"We have everything and all between, the whole gamut. This place elevates Shreveport," she says. "It's a new experience, a different type of living."
The next chapter for this transformational project is being written now.
Liz Swaine is the executive director of the Downtown Development Authority. She can be reached at liz@downtownshreveport.com.