ASEANA Foundation Brings All Hands on Deck for 2022 Festival
A celebration of life, gratefulness and learning about the different food, dances, music and traditions of the different cultures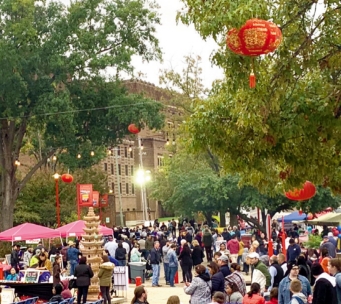 On May 14, the ASEANA Foundation will bring "all hands on deck" as they return with their annual spring festival. As usual, the event will be held in the ASEANA Asian Gardens at 800 Texas Avenue in downtown Shreveport. The hours for this year's celebration are 11 a.m. to 5 p.m., according to ASEANA Foundation President Mary Grace De Joya Vea.
The group, whose acronym stands for the Association of Southeast Asians and North Americans, calls this year's event a celebration of life, gratefulness, and learning the different food, dances, music and traditions of the different cultures represented in the gardens. They describe themselves as a diverse group who are getting together to share their culture with their home in Shreveport and the community and state.
"For two years, everything was put on hold because of the pandemic, and we were just playing it by ear," explained De Joya Vea. "This year, we decided not to highlight a single country since the event had been absent for those two years. This year, we're calling it a celebration of everything, not just one country, so we've called it the ASEANA Spring Festival.
"Basically, we are a composite of different nationalities. It's our way of thanking our home and sharing with everyone what we have."
She emphasized that the event is free and open to the public. De Joya Vea said the emphasis was needed because some nefarious characters were trying to take advantage of folks interested in attending. "It's going to be free admission. You know, it's kind of unfortunate that there are some scammers out there trying to sell tickets. It's kind of sad. We wanted to particularly highlight it's a free event."
She said that attendees are only responsible for food and souvenirs they wish to purchase. Individuals or businesses interested in signing up as vendors should know that someone is claiming to be the vendor organizer, but that is not true either. Interested parties should contact the group at (318) 200-0248, (318) 401-8078 or email aseanafoundationshv@gmail.com.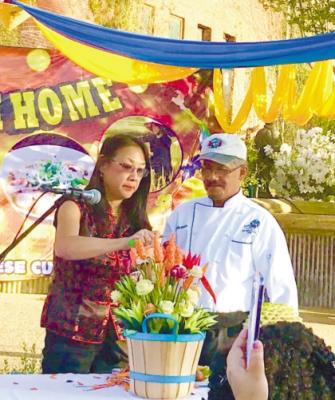 On tap for that Saturday will be the food, dances and traditions of the different cultures of the Asian countries represented in the gardens. There will be the colorful Lion Dance, Dragon Dance, samurai presentation, kung fu martial arts by Lee's Kung Fu, and Tai Chi. Special musical guests Davi D and Honey B from New Orleans will also be on hand.
"We want people not to be just watching, but jumping in and joining," De Joya Vea said, and there will be plenty of opportunity with Jazzercise and Zumba demonstrations.
"We are really a diverse group, and all of us wanted to do this to have the city and state experience the different cultures," she said. "The ASEANA Gardens in Shreveport is the only public Asian garden in Louisiana.
"I always remind people, where you go, you bloom where you're planted. You give back. Not just keep on asking what you can get but give back. This is our way of giving back."
It will also be an opportunity for the local community to get involved in presenting and preserving the rich cultures the garden represents. De Joya Vea said the pandemic restrictions and some severe weather over the past couple of years had taken a toll on the gardens, and they need some loving attention. The gardens have also had to deal with some unfortunate vandalism.
"Sad to say, there was a homeless person who is not mentally right. I have been run off [the garden] by this homeless person. He thinks it's his property. He has destroyed a lot of the things that we have created there," De Joya Vea said.
Visitors have reported to her that the man doesn't like animals and would drive them away. She has asked that local and state officials try to find a way to help the man rather than incarcerate him.
That small hurdle aside, the group is confident that their efforts will resonate in the local arts district and become a draw for locals and tourists alike. And she's all about participation in the effort.
"I'm trying to get people to adopt a garden or sponsor for which we would acknowledge them," De Joya Vea said. "From the start, it's not just going to be us. It takes a village, so in short, we want everyone in the whole community to be able to.