Mudbug festival gets fresh
Mudbug Madness returns May 27 through 29 to Festival Plaza for downtown Shreveport's 38th annual "big backyard crawfish boil with thousands of people."
That's how Mudbug Madness Festival Chair Terri Matthews describes the Memorial Day weekend festival.
"We have built a fabulous festival this year," Matthews said. "In addition to exceptional music and food, every inch of the festival site will be full of exciting vendors and programming, including interactive sponsor booths, tasting booths, cornhole tournament and a beer garden. The sights, sounds and smells will be the perfect kickoff to summertime."
No backyard crawfish boil would be complete without music. Mudbug Madness is no exception. Artists will take two stages — the NBC 6 Madness Stage and the Louisiana Downs Fox 33 Swamp Stage. The lineup features local and regional acts, Cajun zydeco artists and the Grammy Award-winning country band Shenandoah.
Shenandoah was formed in 1984 in Muscle Shoals, Ala., and recorded nine studio albums. The band's hits include "Two Dozen Roses," "Church on Cumberland Road" and "Next to You, Next to Me."
Festival-goers will not have to choose one stage or the other to hear their favorite styles, either. That's a slight change that has taken place since COVID-19 stopped the Madness in 2020, Matthews said.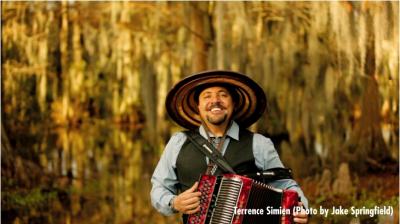 "It gave us time to think and regroup," she said of the year off. "We considered the variety, the mix of music. We had always done things like Cajun and zydeco on one stage and the other styles on another stage. If we mix up the music, we can divide and conquer the crowd."
Shenandoah will take the Madness Stage at 9:30 p.m. on May 28. Other performers on that stage throughout the festival include The Revelers, The Chee Weez, Amanda Shaw, After Midtown, Bayou Gypsy and Dwayne Dopsie.
The Swamp Stage will feature Parish County Line, Steve Riley and the Mamou Playboys, and Terrance Simien and the Zydeco Experience. Other performers include Cypress Knees, T Broussard and the Zydeco Steppers, Blue Crab Redemption and Ole Whiskey Revival.
She said that improving the music mix wasn't the only thing festival organizers learned from taking a year off. When Mudbug Madness returned in 2021 and again this year, the festival was reduced from the traditional four-day event.
"We realized it creates an urgency," Matthews said of the reduced schedule. "If it's too long, people are like, 'Oh, I will go the next day.'"
That urgency drew out another dynamic of the festival, Matthews said.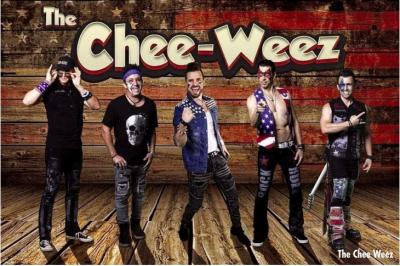 "We always have known that there is synergy created when there are so many people down there."
Matthews said those crowds don't just come for the crawfish and the music. The festival also features a wide array of vendors selling food, art and more.
Food specials during the festival include $5 lunch specials and all-day Happy Hour $3 beverage prices from 11 a.m. to 7 p.m. on May 27 and the Shiner Beer Garden.
"When it comes to food, boiled crawfish is the favorite," she said, "But we have hamburgers and corn dogs, too — a little bit of everything for everybody.
"On the art side, we have everything from art, jewelry, clothing and preserves; it will be a good shopping experience."
Mudbug Madness includes many other family-friendly activities. Those kick off with the celebrity crawfish-eating contest at noon on May 27. It will feature local on-air TV and radio personalities and local VIPs. A general men's crawfisheating contest will be at 1 p.m. on May 28, followed by a women's competition at 2:30 p.m. A crawfish calling contest follows at 4:15 p.m.
The Kids on the Bayou area will feature magicians, dancers, karate demonstrations and youth bands. It also will have a rockclimbing wall, hands-on art activities, a Bricks for Kids Lego experience and a video game truck.
Another returning feature this year is the CONTERRA Networks Cornhole tournament, which is presented by KSLA News 12 and Alpha Media.
"We have some pretty big purses," Matthews said. "On opening day, we have the business charity challenge. We want to encourage businesses to sign up and compete."
All proceeds from the business challenge will go to the charity of the winning business's choice.
The cornhole events also include the Bring Your Own Partner tournament on May 28, with a guaranteed purse of $1,000. The Luck of the Draw challenge on May 29 has a guaranteed payout of $750.
SWEPCO returns as the title sponsor for the festival, which raises money for Mudbug Madness, a private, nonprofit organization. Since its inception, Mudbug Madness has served to improve the quality of life in Shreveport's central business district.
"Throughout the years, we have provided funds for other projects in downtown Shreveport to improve the quality of life," Matthews said.
"We have helped other smaller festivals, popup shops and other fundraisers. It's very exciting to see the results, whether it's the Farmers' Market, or the Revel, or what's happening at the Lot. This city needs to take a little pride. That is our mission, to show we still have pride in our city. We want that to catch on."
One of the projects the Mudbug Madness committee has taken on was refurbishing Festival Plaza's iconic tower.
"That's what people see from I-20 when they come into downtown," Matthews said. "We will continue to put money back into Festival Plaza."
In addition to Mudbug Madness, the committee raises funds through BREW and a yearly Christmas ornament sale.
For more information, visit the festival's website at www.mudbugmadness.com.