Affordable to Dazzling: Dream Homes You'll Love
It's the most beautiful time of the year – for house aficionados! It's June, so it's time to tour beautiful homes, see and experience the latest home building industry innovations, and gather inspiration for a future home or improvement project. The 2022 Parade of Homes has something for everyone.
For two weekends each summer, the Home Builders Association of Northwest Louisiana (HBA) puts on its annual parade event showcasing exquisite homes and stunning outdoor living spaces. This year's event takes place on June 18-19 and 25-26. The houses are open to the public for self-guided tours from 1-5 p.m. each day.
Current HBA president and home builder Terry M. Elston believes this is the most potent marketing tool available to local builders. The parade provides access to up to 3,000 people for a hands-on experience of each participating builder's home. The parade also offers premium advertising and name recognition.
"The homeowner has the opportunity to compare not only the quality of the different builders' work but also meet the builders themselves," he said.
Many of the home builders are at the houses on Parade days. It's a great way for builders to gain feedback about the features potential buyers enjoy. "It allows the builder to discover what items visitors liked most, and they know to include them in future projects," said Elston.
As a past Parade participant, Elston says the event elevated his business. He says he met many of his clients through the Parade. "The Parade of Homes, undoubtedly, has been the greatest stimulus in the growth of my home building business," said Elston. "I know many other builders who would agree!"
Elston says the Parade gives a boost to participating vendors, too. Attendees see signs throughout the home indicating who provided items such as cabinetry, appliances, lighting, flooring, countertops and more. Vendors also station sales consultants in the houses to answer questions about their products.
Local vendors often give builders or homeowners a discount for using their products, keeping the overall cost of the home down. "The Parade of Homes greatly benefits the local Shreveport/Bossier economies in many ways," said Elston.
Whether browsing, buying, remodeling, or interested in building a home, each home on the Parade is unique and offers something for everyone. In-home technology displayed on the Parade also awes and inspires attendees. Those who fall in love with a Parade home may check the guidebook to see if it is available and its sale price. The event includes homes representing all price points – from the low $200,000s and higher.
This year's Parade of Homes includes 12 homes, from starter homes to dream homes. "We have four dazzlers – big, pretty, million-dollar houses – that parade-goers really want to come out and see," said Home Builders Association of Northwest Louisiana Executive Director Dixey Robertson. "We also have houses that are affordable for most people."
Two homes sure to impress visitors this year are in Shreveport's Provenance neighborhood and Provident Oaks in Bossier.
Builder Justin Sevier believes the Vintage Homes, LLC house in Provenance features the largest great room they have created. The vaulted ceilings are 21 feet tall and span the living room, dining room and kitchen.
The home has a pool in the outdoor living space and a porte cochere that allows traffic to enter from the rear of the property. Another unique and unusual feature of this home is a golf cart garage. "You use it in the neighborhood to drive and get your mail or go to restaurants up front," said Sevier.
This is the third house Vintage Homes, LLC built in Provenance for these homeowners. "Through that process, they really knew what they wanted and had some great ideas," said Sevier. "For instance, there is a scullery kitchen just behind the main kitchen with a food prep area and the ovens."
Strategic partners on the Provenance home included Waterscapes, LCR – The Plumbing Warehouse, House of Carpets and Lighting, and Coburn's.
Chanler Homes and Construction built a plantation-style home in Provident Oaks. This is owner and builder Wesley Chanler's first year on the Parade. He constructs most of his homes in Minden and Ruston but thought it would be great to see what happened as a Parade of Homes participant. "I'm very excited to get my name out there and have name recognition with buyers in Bossier," he said.
With its immense columns and upper balcony on the front of the home, Chanler says it's the only plantation-style home in Provident Oaks. The home is a spec home and is for sale, so parade-goers have a chance to snap it up if they fall in love. Chanler also owns the adjoining lot and says he plans to build another home in the future.
Jordan Stone, Snyder Floor Covering, and Builders Custom Cabinets are among the strategic partners that made this home come to life.
Tour attendees will have the opportunity to visit a total of 12 homes – four Shreveport homes, seven in Bossier City, and one in Haughton. The Shreveport homes are in The Grove at Garrett Farm, Esplanade, Provenance and Trinity Bluff neighborhoods. Bossier City subdivisions include Cane's Landing, Duckwater Landing, Legacy-Waterford Bend, The Preserve-Estates, The Preserve-Retreat and Provident Oaks. The Pinoak subdivision contains the Haughton home.
Be sure to plan your perfect parade route, so you get a chance to see them all!
The first Sunday of the Parade is Father's Day, so this year's Parade also includes a contest celebrating dads called the Father's Day Giveaway. Prizes include $1,000 toward a custom Mayo Sofa from Ivan Smith Furniture, a $500 set of power tools from Custom-Bilt Cabinet & Supply, and a $250 Lowe's gift card. Just scan the QR code in each house you visit. There will also be a bonus entry opportunity at the Ivan Smith Furniture showroom at the Bert Kouns Industrial Loop location. The more Parade homes each attendee visits, the more chances they have to win.
Attendees may purchase parade tickets at pohtickets.com or any home during the tour for $10. Children younger than 3 years old get in free. Tickets grant entrance to every home each day of the Parade. A complete list of houses and a map are available online at POHtickets.com.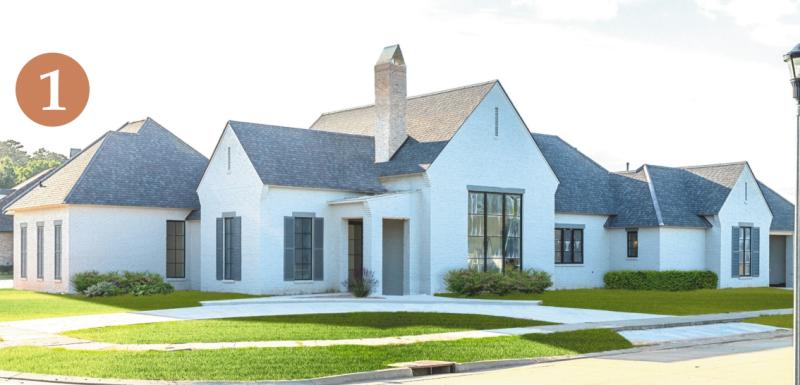 RYAN SMITH BUILDERS INC., 305 CROSSFIELD CT., ESPLANADE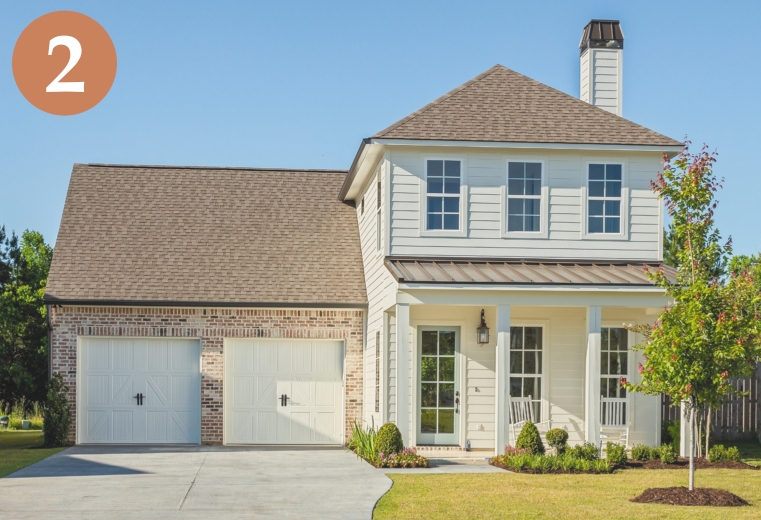 VINTAGE HOMES, LLC, 1971 BUCKHORN DRIVE, PROVENANCE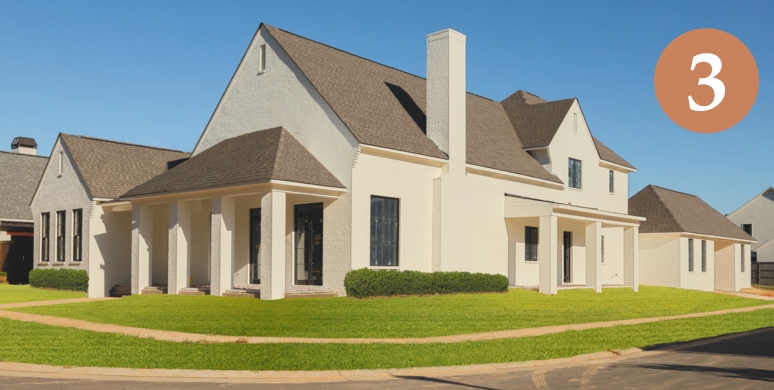 VINTAGE HOMES, LLC, 2112 OLD GROVE CIRCLE, THE GROVE AT GARRETT FARM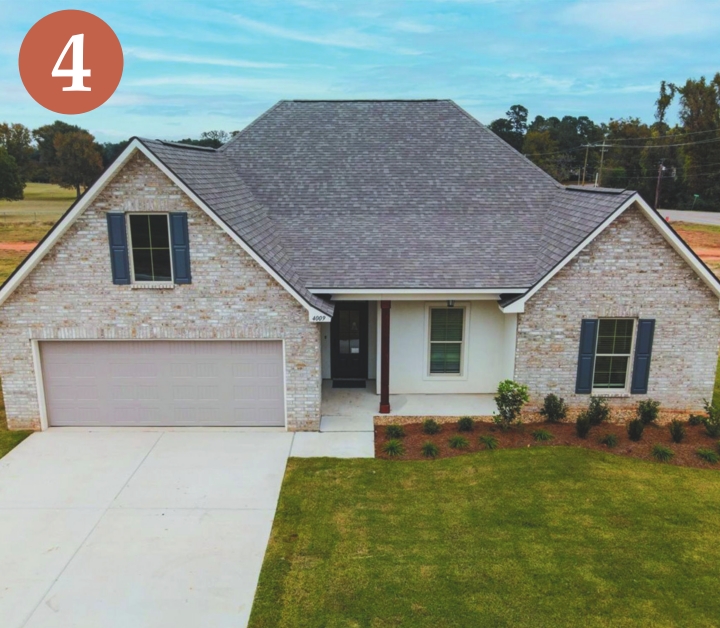 DSLD HOMES, 4009 JAYCE MICHAEL DRIVE, TRINITY BLUFF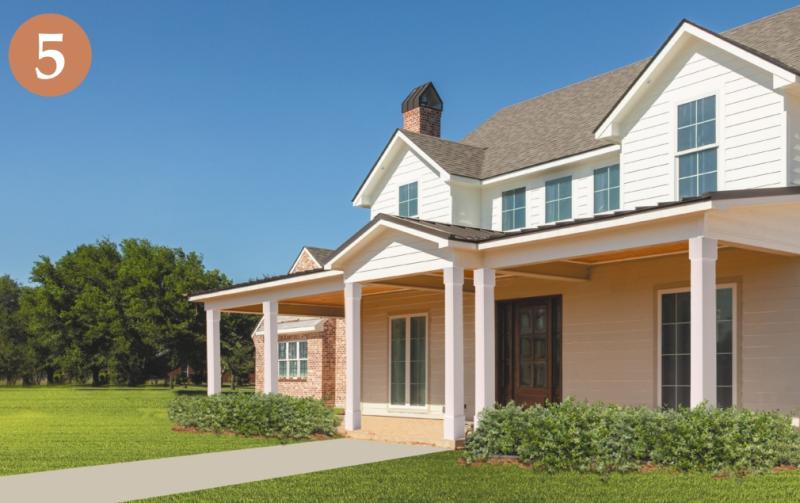 JIM FINE CUSTOM HOMES, LLC, 422 AUDUBON ROAD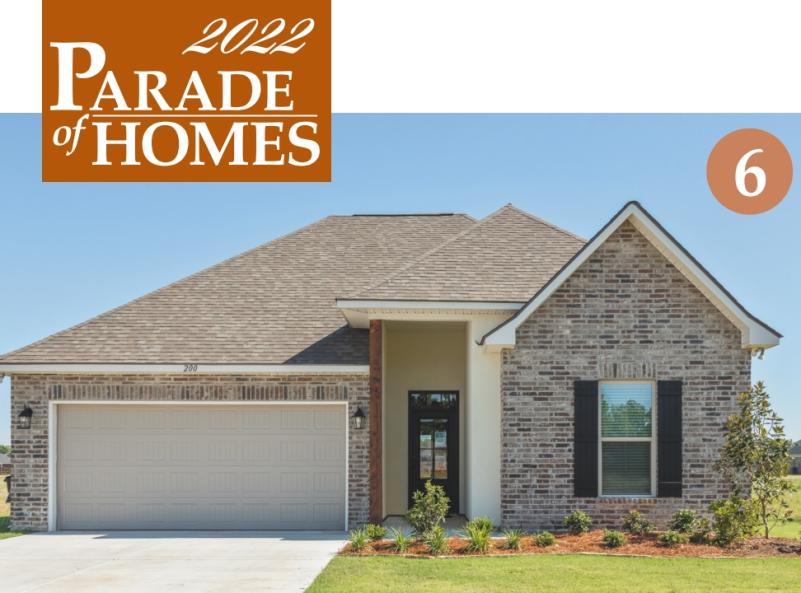 DSLD HOMES, 200 BARCLAY BOULEVARD, CANE'S LANDING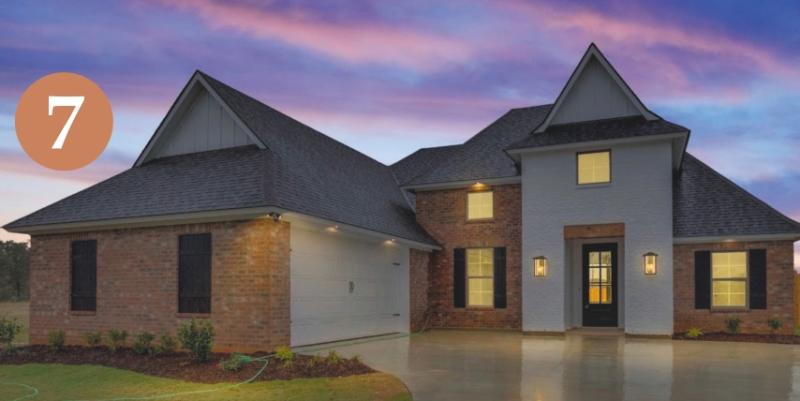 JIM FINE CUSTOM HOMES, LLC, 744 DUCKWATER LANDING, DUCKWATER LANDING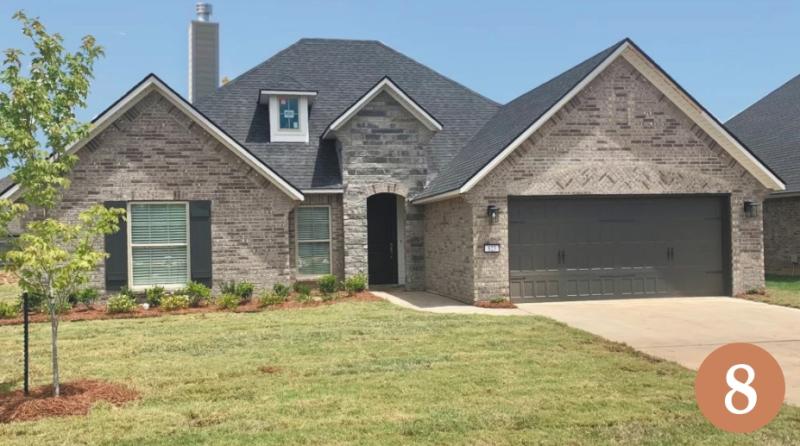 SOUTHERN HOME BUILDERS INC., 823 ABITA CHASE, LEGACY - WATERFORD BEND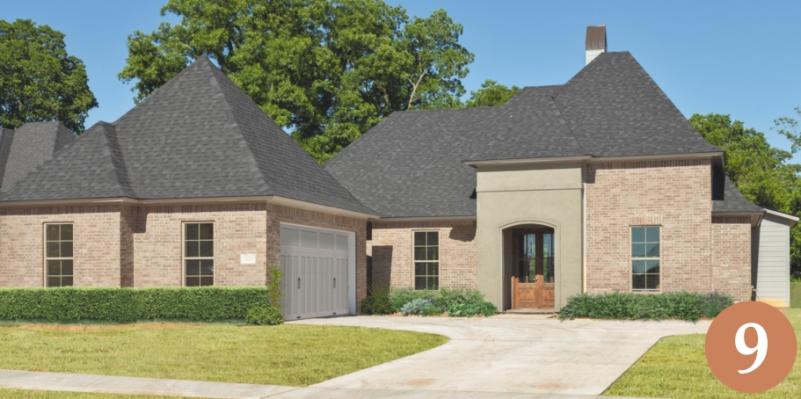 SOUTHERN HOME BUILDERS INC., 179 LIVINGSTON DRIVE, THE PRESERVE - RETREAT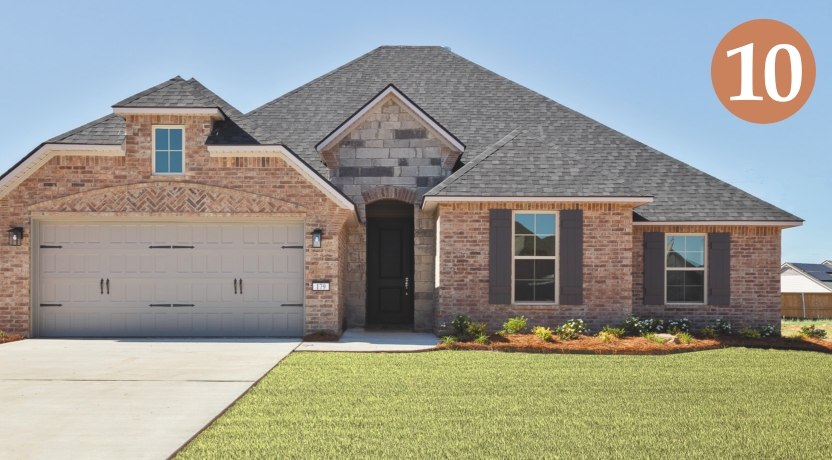 SOUTHERN HOME BUILDERS INC., 225 PEREGRINE WAY, THE PRESERVE - ESTATES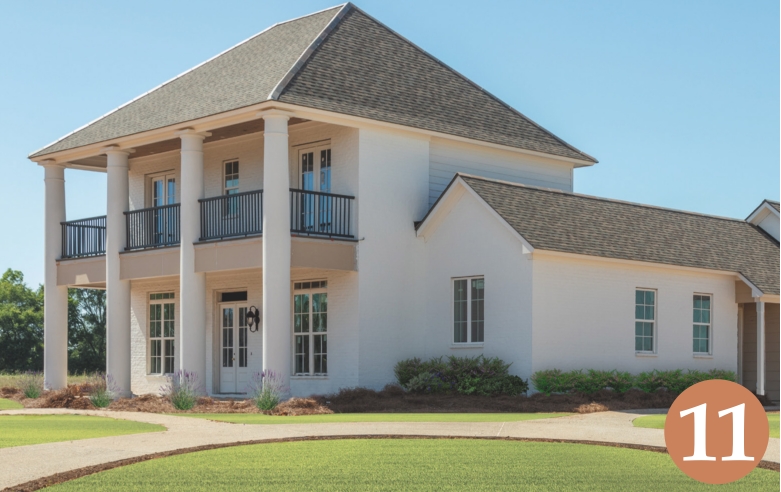 CHANLER HOMES AND CONSTRUCTION, 401 CHIMES, PROVIDENT OAKS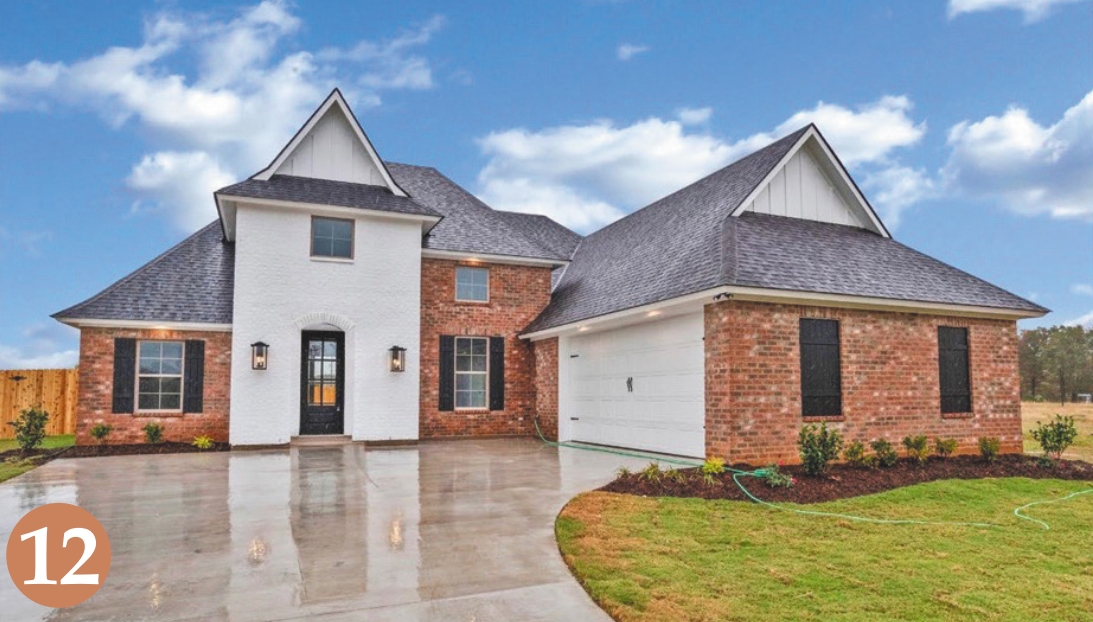 JIM FINE CUSTOM HOMES, LLC, 153 SITKA LOOP, PINOAK