SporTran creates transit line to medical providers
SporTran General Manager Dinero Washington believes his agency can be a catalyst for growth in one Shreveport corridor, thanks to a $22 million grant from the U.S. Department of Transportation.
Officials from the city of Shreveport, SporTran, Biomedical Research Foundation, LSU Health, Ochsner LSU Health Academic Center and the Louisiana Department of Transportation and Development announced Aug. 15 that Shreveport received a Rebuilding American Infrastructure with Sustainability and Equity (RAISE) grant. The funding will improve public transit and infrastructure in the city's health-care and development corridor.
"This is just the beginning," Washington said. "We're cleaning up the public right of ways. We are adding public transportation that's clean and efficient. It will allow for additional development to come in."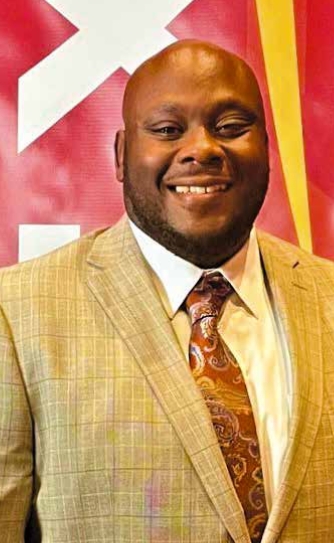 One of the key elements of the project is Shreveport's first Bus Rapid Transit (BRT) line. Five buses with batteryelectric technology will be branded specifically to the corridor. The on-board technology will create an express shuttle service throughout the area.
"It's a high-frequency bus using technology to change red lights to keep the bus from sitting at red lights," Washington said. "It will move residents, citizens and medical professionals throughout the corridor in rapid speed."
Washington said this health-care and development corridor includes SporTran's highest ridership stop at Linwood Avenue and Kings Highway near Ochsner LSU Health. Washington also had conversations with the medical providers in the corridor about the possibilities improvements in transportation could create.
"With all those facilities, they talked about how much easier it would be without their employees and customers having to run to different places. This medical corridor shuttle could move them around in a way that people wouldn't mind having to park wherever they have to park and getting around."
In addition to the new BRT lines, the proposed project incorporates the following elements: • Reconstructed roadways, transit bus pull-outs and streetscaping • Enhanced Americans with Disabilities Act (ADA) access • Improved pedestrian facilities, including signals, a pedestrian bridge and sidewalks • Protected bike lanes, traditional bike lanes, and sharrows • Improved street lighting "It's gonna be the catalyst for change in that area," Washington said. "We're looking at things likes power lines in the air being buried underground. We're going to be replacing all sidewalks and road surfaces throughout the corridor. We will be adding bike and pedestrian lanes, landscaping and new lighting. And a pedestrian bridge and Kings and Linwood."
The goals of the project go beyond convenience and aesthetics, he added. It also has economic development opportunities, such as hotels and restaurants coming to the corridor.
"It's something they have been working on for years," Washington said. "If you clean something up, you can attract economic development. We're cleaning up the public right of way. We are adding public transportation that's clean and efficient. It will allow for additional development to come in. It's a huge economic win for Shreveport."
According to a news release, the project will receive over $27 million in public investment. In addition to the $22,164,000 RAISE Grant, it includes a 20% local match of more than $5 million out of the city's general fund.
Situated in Shreveport at the nexus of I-49 and I-20, the 1.6-mile corridor where Interstate 49 and I-20 connect is home to the LSU School of Allied Health Professions, Ochsner LSU Health, Willis-Knighton, Biomedical Research Foundation (BRF) Shreveport and Shriners Hospital for Children.
The news release said that these partners will invest more than $300 million in the corridor in the next five years. The city will prioritize upgrades to the transportation network to support planned growth.
According to a 2014 Tripp Umbach study, roughly 30,000 direct and indirect employees work in the Shreveport Healthcare and Development Corridor, with an estimated economic impact of $4.9 billion a year.
Washington said SporTran would consider additional BRT lines in the future, including one on Youree Drive in Shreveport and Airline Drive in Bossier City. It's part of a plan to change the perception that public transportation is for the "transportation dependent."
"When you go to the New Yorks or D.C.s of the world, people use public transit to get to additional stops," he said.
But future improvements in public transportation depend on present growth.
"The federal dollars come by ridership," Washington said. "There'a lot of things we talk about, but you have to have people there. If you want to see more services on the road, it's about the bodies that get on the bus."