2022 Greater Shreveport Chamber ATHENA Honorees
Kae Bell

Kae Bell is the chief financial officer for Brentwood Hospital, a role she has performed for a decade. For more than 25 years, she has been dedicated to Brentwood Hospital's mission of providing help and hope to individuals and their families. Bell is adaptable, with a propensity for innovative processes and a readiness to develop efficient operations. She allocates time to research methods and trends for performance improvement, recognizing excellent patient care results in financial success. She thrives on collaboration, not competition.
Bell is a frequent volunteer and has served over 20 nonprofit organizations and fundraisers. She is committed to serving God through worship and service at her church, community and family. She has instilled the same level of integrity and character in her daughter, inspiring boldness and courage.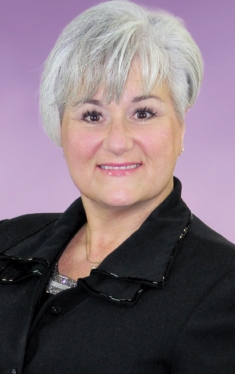 Rebecca Bonnevier
Rebecca Bonnevier is the general manager of the Brookshire Grocery Arena. For over 15 years, she has managed one of the top entertainment destinations in the South and is one of the few female general managers in her industry. She diligently promotes Bossier/Shreveport to bring world-renowned entertainment to the community. Bonnevier utilizes the Arena platform to support local charities/businesses and is a mentor and friend to all employees.
In addition, she has served as president and vice president of the Commission for Women of Bossier City and on the board of directors for the Council on Alcoholism and Drug Abuse (CADA). She is an active volunteer in her church community leadership.
Bonnevier prides herself on being an advocate for women, minorities and the LGBTQ community.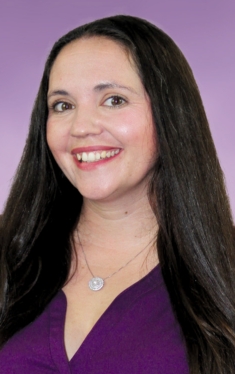 Leigh Anne Chambers

Leigh Anne Chambers is the executive director of events and community initiatives at LSUS, where she connects the university to the community through events, K-12 initiatives and continuing education.
Chambers holds a bachelor's and master's degree in arts. Beginning her career in arts administration, she served as executive director of the North Central Louisiana Arts Council and the Bossier Arts Council and director of patron advancement at the Shreveport Symphony Orchestra.
An advocate for the arts and nonprofit administration, Chambers has held a variety of board positions. She is active in various nonprofits, and during an eight-year tenure with the Louisiana Alliance for Nonprofits, she recently served as their board chair. In addition, she currently serves on the Shreveport Symphony board.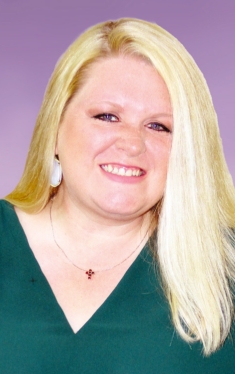 Emerie Eck Gentry

Emerie Eck Gentry is the owner of Lagniappe PRIME, LLC, a consulting company dedicated to helping clients grow their brand footprint by showcasing their strengths through effective public relations, creative integrated marketing and engaging events.
A Shreveport native, Gentry earned her high school diploma from Northwood High School in 1999. In 2006, she obtained her associate of applied science degree in business administration from Bossier Parish Community College. In August 2018, she received her bachelor's degree in interdisciplinary studies from Louisiana Tech University.
Gentry is a community crusader who utilizes her time and talents for the greater good of the community through organizational leadership and volunteerism. She is the proud fiancé of Jason Holtzclaw and mother to sons Ethan and Trevor, and bonus children Beaux and Kallyn.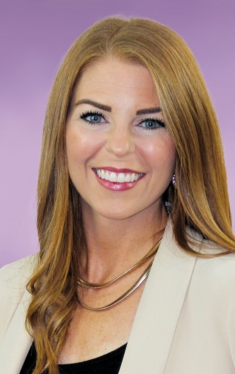 April Heaberlin

April Heaberlin has worked for Career Adventures for over 14 years as the general manager and manages 12 female employees. Her desire to help others in their time of need grew from her experiences working in staffing and her personal experience related to the life-threatening diagnosis her son received. This growing passion for others has led April to volunteer in leadership roles at Purchased: Not for Sale, St. Jude Miracles on the Red and Calvary Baptist Church.
Heaberlin was born and raised in Shreveport, graduated from Byrd in 2003, and received her business marketing degree from LSUS in 2007. She has been married to her high school sweetheart, Dustin Heaberlin, for 15 years and is a proud mother of three.
Morgan Lang
Dr. Elise Morgan Trahant Lang, the owner of Lang Orthodontics, is a trailblazing female specialist in a male-dominated industry. She is the first female orthodontist in the Northwest Louisiana region, and her team is comprised of working mothers who have found balance in their family and work lives. They enjoy careers with no limits and extend their culture to the community they serve.
Lang has personally mentored several students, interns and dental leaders, always carving out time to explore opportunities on both professional and personal levels. Recognized for her work both in the office and within the community, Lang has been recognized at multiple award ceremonies, including the Greater Shreveport Chamber's (GSC) 40 Under Forty, GSC Minority Business Opportunity Award's Small Business Owner of the Year, Top Business Innovation and the Virginia K. Shehee Most Outstanding Woman of the Year.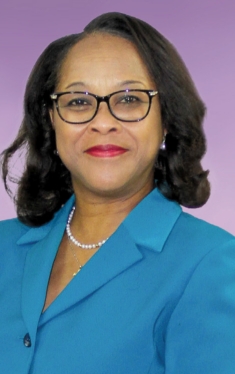 Judy Madison

Judy A. Madison, originally from Opelousas, La., graduated from the Graduate School of Banking LSU Baton Rouge, the American Institute of Banking and the University of Louisiana Monroe. She has been in the financial industry for over 34 years and currently serves as vice president, Community Outreach and mortgage lender at Red River Bank.
Madison has an extensive background in establishing relationships with women's groups, nonprofit community organizations, local/state government agencies and businesses that support affordable housing, economic development, and community revitalization. She frequently partners with the Louisiana Housing Corporation, City of Shreveport Community Programs and Federal Home Loan Bank of Dallas Affordable Housing Programs. These partnerships provide down payment grants for homebuyers, veterans, special needs assistance and repair programs for senior citizens and provide technical support to the community, base and nonprofit organizations.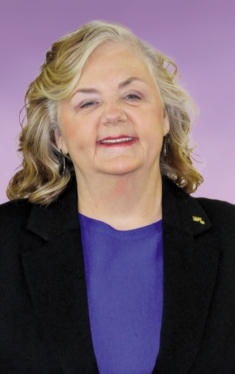 Renee' McCuller

Diane Renee' McCuller is a senior vice president of Willis-Knighton Health System. She is responsible for the nursing, physical medicine and rehabilitation, and emergency services departments.
As a mentor and advocate for employees and students, she shares four core expectations: all feel valued, respected, treated as a professional and safe in their work environment. She leads and encourages her staff to become relational enough to trust and share their stories to promote grace, mercy and gratitude with each other. She tirelessly devotes time to connecting with employees and students.
McCuller is an active St. Joseph Catholic Church member and volunteers with the Cystic Fibrosis Foundation and the Krewe of Centaur. During the height of the COVID pandemic, she was privileged to be on Governor Edwards' Health Care Task Force.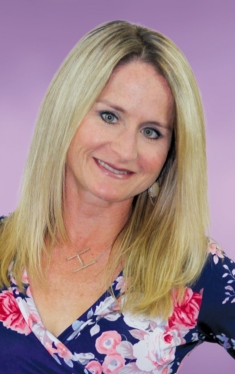 Megann McDaniel

Megann Hayes McDaniel demonstrated early on the behavior that has served as the foundation for her life. While actively involved in extracurricular activities and working through college, she maintained a 4.0 GPA from kindergarten through graduate school.
McDaniel learned each opportunity was a building block.
She has worked for the same national company since she was 21 and moved from intern to director of financial services at Nationwide Marketing Group. Never forgetting her struggles in an industry dominated by males, she has developed programs to help women succeed. McDaniel has served her community in various roles, including assisting women in developing healthier lifestyles. She is always available to help women with their personal and professional growth and is recognized both locally and nationally as an energetic champion for women.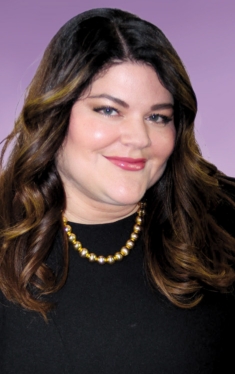 Jessica Miller

Jessica Milan Miller has served as CEO of Louisiana's busiest children's advocacy center, the Gingerbread House, for the past 19 years. Her work has helped provide critically needed services to over 900 child abuse victims annually and prevention education to over 35,000 children and adults. She leads a dedicated staff of 13 women who inspire her daily.
Miller is a hard worker, a servant leader, a mentor and an accomplished speaker who believes that we genuinely rise by lifting others. She devotes her free time to volunteering at her children's schools, serving the homeless and being an active member of St. Elizabeth Ann Seton Catholic Church. Miller credits her faith for giving her the strength to push through adversity and her family for reminding her to live life to the fullest.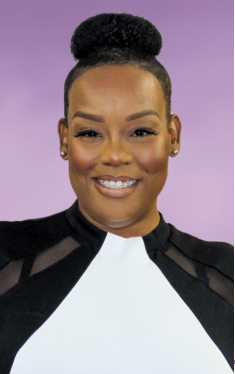 Joslin Pickens
Dr. Joslin Mar-Dai Pickens serves as department chair of communication and general studies; and is a tenured associate professor at Southern University at Shreveport. She also serves as a lecturer at Saint Peter's University. She is the recipient of two National Excellence in Teaching awards, Southern University's Above and Beyond, Greater Shreveport Chamber's (GSC) 40 Under 40, and GSC Minority Business Opportunity Award honoree.
Another role that fulfills Pickens' commitment to her passion of educating and improving her community is owner/chef at Vegans on the Run. Her restaurant not only serves vegan comfort food but has provided over 1,000 free meals to the community and partners with local schools to provide cooking classes, cultivating her vision of creating a healthier community by changing the face and taste of vegan food.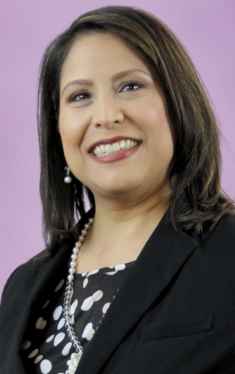 Brandi Pickett
Brandi Pickett, director of government programs with Ingalls Information Security, provides cybersecurity assurance processes for VR/AR training applications to support the Air Force. She is a Certified Information System Security Professional, a Certified Authorization Professional and a CMMC registered practitioner. She encourages women to seek these certifications for advancement.
Pickett focuses on encouraging women to enter the field of cybersecurity by serving as a technical mentor for CyberPatriot Programs, a member of the board of directors for AFCEA ArkLaTex Chapter and an advisor for both the Bossier Parish School of Technology and Innovative Learning and LSU Shreveport. Pickett is a 2020 AFCEA International Women's Appreciation Award recipient for her contributions to furthering women in STEM. She annually provides a $2,000 STEM scholarship to female high school graduates pursuing careers in STEM.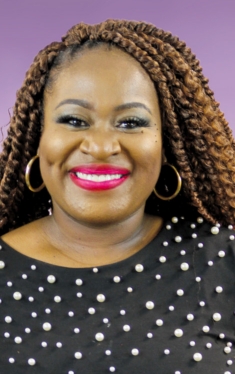 Arien Ragster
Arien L. Ragster is the senior program coordinator for Louisiana Public Health Institute, where she supports initiatives that focus on improving adolescent/maternal health inequities and promotes effective policies for youth and young adult health in Region 7. She has over seven years of experience in community collaborations and women's empowerment and is also a certified mental health first aid instructor.
Ragster earned her Executive MBA from Texas Southern University. She is a member of Top Ladies of Distinction Inc., Delta Sigma Theta Sorority Inc., and the owner of Diva of Destinations Travel Agency. She enjoys making memories with family and friends when she is not working or volunteering in her community. Ragster's motto is, "If I do what I've always done, I will be what I've always been."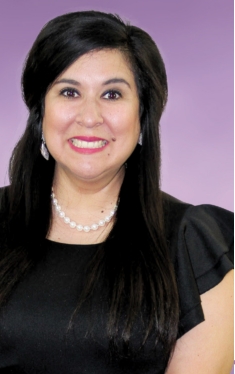 Katrina Sproles
Katrina Sproles serves as the student services support coordinator for the vice chancellor for student services at Bossier Parish Community College. She has spent over a decade of her time and energy devoted to higher education at Bossier Parish Community College. Outside of work, she passionately dedicates her time as a youth mentor to young ladies of Bossier Parish, guiding and encouraging them through some of their most difficult teenage years.
Sproles has actively assisted women in achieving their full leadership potential through her service on many committees within the college. As a first-generation female college student, she uses that perspective to lead conversations, encourage others during graduation ceremonies, and advocate for the many groups she works with on campus.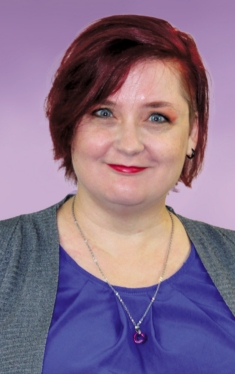 Audrey Tarr
Audrey Tarr has served the Shreveport community for over 16 years in various capacities. At every level of responsibility, she has worked to help women, particularly underrepresented women, excel in their fields. Although she currently serves as the chief operations officer for Goodwill Industries of North Louisiana, her career reflects her ongoing dedication to fostering excellence and elevating women.
She has a bachelor's degree in elementary education from the University of Maine and a master's of education instruction from Central Michigan University. While serving as chief compliance officer, Tarr earned her Juris Doctor from Taft Law School. Throughout her education and career, she has helped women find their voice and skills, whether volunteering in community service organizations or through mentoring and training in her workplace.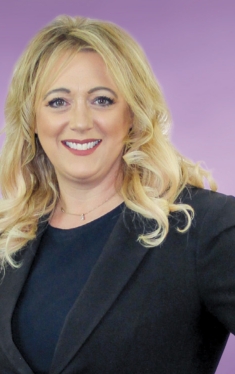 Sacha Purciful

Sacha Purciful serves as vice president and general manager of KSLA News 12. She has worked in broadcasting throughout the Southeast, using that platform to grow and expand the role of women, both in and out of the workplace. Purciful has made female leadership growth and empowerment a personal priority through mentorship programs, leadership development training, career coaching, diversity, equity and inclusion training, speaking engagements, coaching women and minority-owned businesses to success and volunteering at organizations directly impacting the needs of women.
Purciful was recognized as one of the international Top 100 John Maxwell Transformational Leaders of 2018. She has a strong history of volunteerism, specifically with organizations benefitting the needs of women and children. She is a graduate of the University of Tennessee, Knoxville.