Charitable efforts abound locally
Feeding the Christmas spirit: Helping children, feeding families and seniors, sheltering the homeless and giving the gift of life can be done at a modest cost – and the reward will feed your soul.
"Christmas is not as much about opening our presents as opening our hearts." – Janice Maeditere.
With the holiday season in full swing, 318 Forum contacted a few of the hundreds of organizations in our area who redouble their charitable efforts to help those in need. It will come as no surprise that those organizations face the same challenges our individual families face: high food and gas prices, inflation and the lasting effects of the various viruses plaguing the country.
"Blessed is the season which engages the whole world in a conspiracy of love."
– Hamilton Wright Mabie.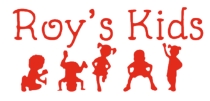 Roy's Kids started as a non-profit in 2010 but has been working here since 2007, dedicated to helping children in need experience happy Christmases, school years and childhoods. They help children throughout the year, not just during the holidays. They collect school supplies, sponsor birthday parties, host an annual 5K race and throw a big block party. They also collaborate with other charities throughout the year to help underprivileged kids.
According to the website, donors of Roy's Kids adopt families and children and help with Christmas donations this time of year. Their volunteers do the Christmas shopping, gift wrapping and delivery in time for the youngsters to enjoy a Christmas they might otherwise miss. They say, "We'll do whatever it takes to help as many children as possible have the fun childhood they deserve."
"Christmas is a tonic for our souls. It moves us to think of others rather than of ourselves. It directs our thoughts to giving."
– B.C. Forbes.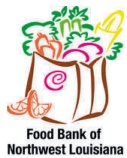 Despite the economic challenges, the Food Bank of Northwest Louisiana is still able to multiply the goods for local families in need, according to Executive Director Martha Marak. "We are still able to turn a $10 donation to the Food Bank into $100 worth of food. It's pretty incredible, we still work with some very generous donors that support us and help us. So, a monetary donation really multiplies and goes a very long way."
The Food Bank's struggles are always trying to make supply meet the demand. "We help about 30,000 individuals each month. Our service area is the seven parishes in northwest Louisiana," Marak said. Their service area runs from the Texas border east to Bienville and Claiborne parishes and from the Arkansas border to Red River and DeSoto parishes. They have about 150 partners who take food and distribute it to those in need.
"It used to be easy to call food brokers and to call manufacturers to say, do you have any surplus? Because that's basically what we use," Marak said. "There isn't any, or it's very little. So, the demand is huge, and the inventory is lower than normal. It's a real challenge.
"This year we went into Thanksgiving at a lower-than-normal inventory. And right now, we are working very hard to try and fill our warehouse back up to get ready for Christmas."
If you'd like to help, you can visit the website at www.foodbanknla.org to donate. Marak said they'll turn your $10 into $100 worth of food for your hungry neighbors.
"Unless we make Christmas an occasion to share our blessings, all the snow in Alaska won't make it 'white.'"
– Bing Crosby.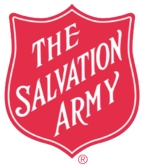 Another year-round charity that puts on a special holiday effort is the Salvation Army and its familiar Red Kettle. Development Director Julie Allen said it's a huge season for the local Corps.
"The Red Kettle fundraiser literally sets the tone for how many people we can help the following year," she said.
But changes in how people shop have put a dent in that bright red kettle's ability to bring in funds. "With people not really going to stores and not paying cash and everything of that nature, we've seen the reduction there.
From what I've seen from talking to other non-profits, I think inflation and the 1,400 rounds of Covid that we keep hearing about is definitely making a lot of people tighten their purse strings, which is completely understandable. But we're also seeing an increase in the number of people who need our help, who need our services and need assistance."
Since that red kettle is so ubiquitous, it's easy to underestimate it. "With $4, I can make sure that the kids who are in our shelter have a meal. With $30, I can give three people shelter for the night, or a family shelter for three days. The magnitude of even 50 cents goes a long way. For our corps, 86 cents of every single dollar that's donated through the red kettle goes back to those programs and those services to help those that need it."
The Red Kettle also supports the local Boys and Girls Clubs. According to Allen, most of those kids are in their own disadvantaged situations; many are latchkey kids.
And it's not just the people they find that benefit; there are the ones who come to the Salvation Army because of its legacy of helping. "It's not just we're guiding someone into the shelter," Allen explained, "it's somebody saying, I want to do better. I want to get on my feet. I want to learn how to save, learn how to budget, get a job and get that foundation so that when we're able to help them transition into their own housing they feel secure."
As Allen emphasized, need knows no season, and the Salvation Army works all year to provide the shelter, food and services its clients need. "We have 1,719 angels this year. Angels are children ages zero to 12. They are all over northwest Louisiana. These are children from disadvantaged, poverty households where they're basically choosing, do I keep the lights on or do I give my kids food?" To help, you can call 318-424-3200 and ask for the volunteer coordinator. Allen said, "There is always something that the community can do to help us make a change."
"Christmas isn't a season. It's a feeling."
– Edna Ferber.

According to Executive Director Monica Wright, the Caddo Council on Aging serves meals to seniors year-round in its Meals on Wheels program.
"We get referrals from individuals who want to receive the meals themselves.
We also get phone calls from local hospitals, social workers, home health agencies, family members, neighbors, anyone can call and refer a senior for our program."
If you want to get involved, you can call 318-676-7900 to learn how you can help. Wright said, "It costs $5.50 per meal. The seniors get 250 meals a year. We also look for volunteers to help us offset the cost. If anybody would like to volunteer, it takes about an hour to pick up the meals up from our office, deliver it to the seniors and bring the information back to our office. If anybody likes to volunteer, they can call me. I can give them more information. We're always looking for volunteers to assist in delivering meals. You can also donate on our website; there's a donate now button." https://caddocoa.org
"Christmas is the season for kindling the fire of hospitality."
– Washington Irving.

Common Ground is a program that works in the Cedar Grove neighborhood of Shreveport, but its effect is felt across the city. This time of year, they're putting the annual Christmas market together for the neighborhood.
"This will be our tenth year where we ask people to donate items that cost $25 or less," explained Lisa Cronin, CEO of Common Ground. "We set up a market where we invite our friends in Cedar Grove – actually wherever, but most of the folks come from Cedar Grove – where no item costs more than $5 and usually a lot less than that.
"This targets people who might be described as the 'working poor' who have a little bit of money but not much. You can come with $20 or $40 or whatever and provide for your whole family. We even wrap the presents.
"We can use donations of gifts for all ages. We need people helping us to sort and price the items the week before. Then we need people to work on the market on the 17th of December."
If you have questions or want to volunteer, contact: Sarah Shoup, sarah@commongroundshreveport.com, 337-842-1241; or Lisa Cronin, lisa.cronin@cookyancey.com, 318-210-9907.
"For it is in giving that we receive."
– Francis of Assisi.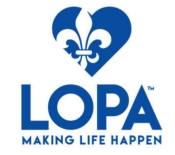 Giving comes in many guises. One many might not think of is a donation of yourself. The ultimate measure of that giving is in organ and tissue donation. The Louisiana Organ Procurement Agency's (LOPA) expressed mission is to "help save lives, restore health and enhance medical care through organ and tissue donation."
Ashley Davis, community educator for LOPA, said, "We are making life happen every day for the people who are on the national transplant waiting list. There's over 100,000 people on the national transplant waiting list. About 2,000 of those people are right here in Louisiana, some in our Shreveport, north Louisiana community who are waiting for a lifesaving gift."
She said many times people don't realize how they can be affected by making a life-giving donation. "You can save up to eight lives with organ donation. With tissue donation, you can enhance the lives of 75 people or more.
"LOPA walks our families through the entire process. We're there to support them." For more information, go to www.lopa.org. No matter how you choose to give of yourself this season, plenty of organizations in our area are ready to accept your gift.
"As we give presents at Christmas, we need to recognize that sharing our time and ourselves is such an important part of giving."
– Gordon B. Hinckley.