Twin Blends Takes Us Back
Youth center ground breaking Oct. 23, 1947
(Left to right) E.M. Freeman, engineer in charge of construction; W.R. Hirsch, secretary manager of the fair; George Freeman, chairman of the building committee; Major J.G. Lee, dean of the agriculture college at LSU; Mayor Clyde Fant; W.A. Robinson, director of the fair and member of the building committee; W.M. Werner of the Werner Contracting company; B.F. Roberts, city attorney.
Hirsch Memorial Coliseum Uncovered
In Dec. 2022, Tommy Scott, owner of the Shreveport Mudbugs Hockey team (Encompass Sports), commissioned us to find photos of the Hirsch Memorial Coliseum being built. We jumped on it, and we were able to uncover several amazing images at the Northwest Louisiana Archives at LSUS. Groundbreaking was held on Oct 23, 1947, and construction was finally completed years later, in 1955. Originally called the Youth Center, it was later named Hirsch Memorial Coliseum after the late William Rex Hirsch, a former State Fair of Louisiana president and treasurer. Today, it is home to George's Pond. If you listen closely, you can still hear the echoes of Horace Logan saying, "Elvis Has Left The Building." Yep, that's right! That's where promoter Horace Logan spoke that legendary line in 1955 (Hirsch was the temporary home of the Hayride at that time).
We were honored that Tommy contacted us with this special project. What are your memories of this historic building?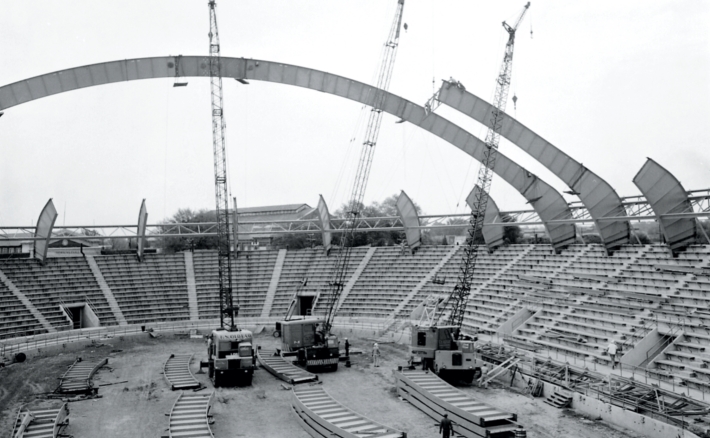 April 1955 construction progress.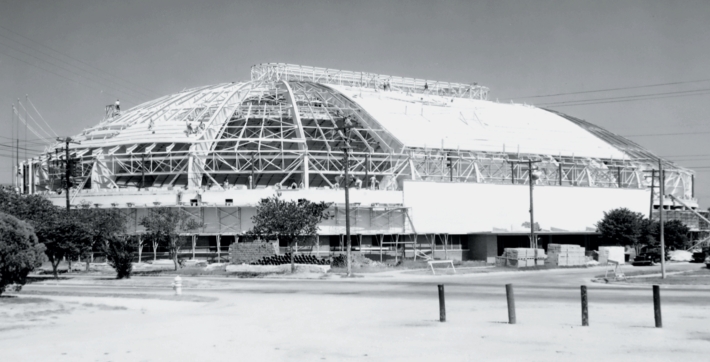 May 1955 construction progress.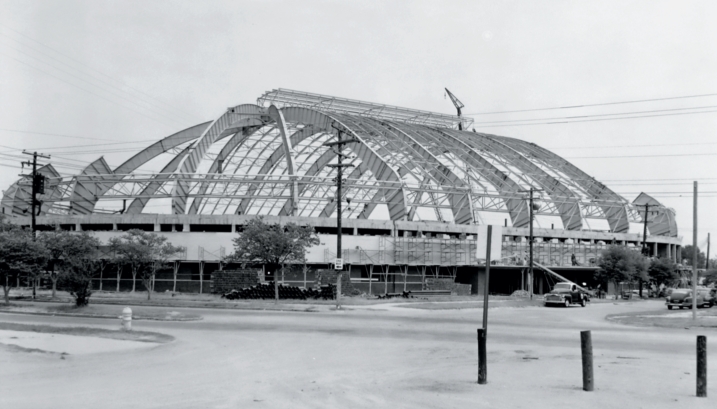 June 13, 1955, construction progress.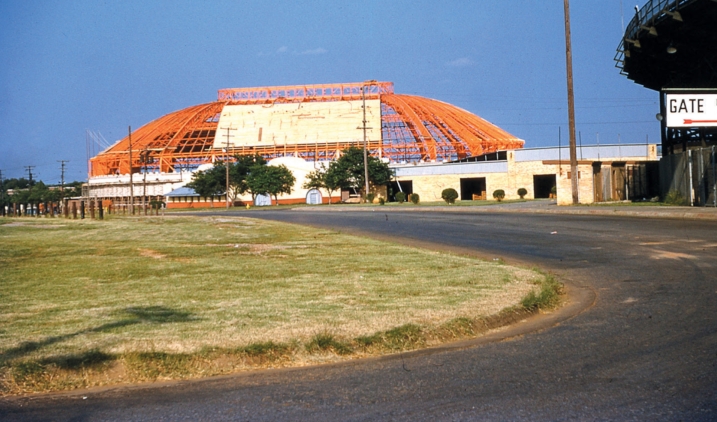 1955 construction progress.
Contact Twin Blends at mikermangham@gmail.com. These guys work super hard to bring the community these images and stories. Please consider contributions through their Patreon account, or message them to get their Venmo or PayPal info.