Fern Crossing at Bayou Pierre
Area history, topography and a passion for preservation at the forefront of planning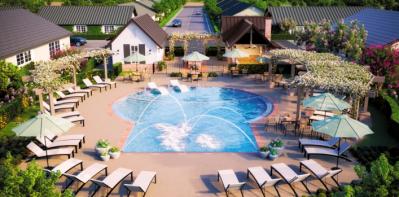 Work is underway to transform the former Haystack Apartments at the corner of East 70th Street and Fern Avenue into a luxury apartment community.
is in Phase 1 of development.
The $20 million renovation project by U.L. Coleman Companies will transform the apartments into a modern, resort-inspired community with 240 units.
One of U.L. Coleman's long-term partners bought the property and is investing in the renovations. U.L. Coleman is the developer, the general contractor and the property manager for the project.
"Obviously, the property had fallen into severe neglect," said Cole Guthrie, vice president of development for U.L. Coleman. "This particular owner saw the opportunity of reinvesting into the Shreveport core. The location was extremely important in this decision-making."
The one- and two-bedroom floor plans feature open-air layouts for the kitchens, living and dining spaces, and spacious bedrooms and bathrooms. Other features in the units include energy-efficient stainless steel appliances, stone countertops, washers and dryers, French doors, tiled backsplashes and LED lighting. The appliances that were removed from the apartments were donated to the Terrebonne Parish Sheriff's Department to help that parish as it continues to recover from Hurricane Ida. The complex also includes high-speed internet and wi-fi and a community business center.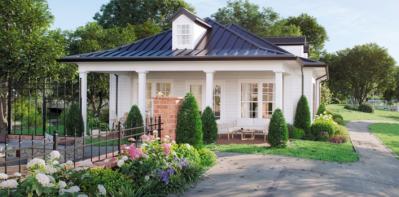 The grounds also will feature a dog park, grilling areas, a fire pit, a saltwater pool and a hiking and biking trail along Bayou Pierre.
Guthrie said that while the renovations upgrade many of the features and amenities inside the apartments, they do not alter the floor plans. He said that the project takes advantage of outdoor spaces to create a sense of community.
"With Fern Crossing, a lot of it has to do with the natural topography of that land," Guthrie said. "It has such beautiful setbacks, even with the bayou. We are trying to engage the trail system more. How we did that was create more outdoor spaces for residents to appreciate the outdoors. We're creating a sense of place where you can sit outside."
As at other U.L. Coleman properties, Fern Crossing will spotlight the history of its location at Bayou Pierre and Sandy Beach Bayou, which were once navigable bayous.
"That's kind of our brand," Jay Bowen, marketing director, said. "We always try to keep true to what's happened. I didn't realize until we started digging into the research that that was the only navigable waterway because the Red River was clogged with logs."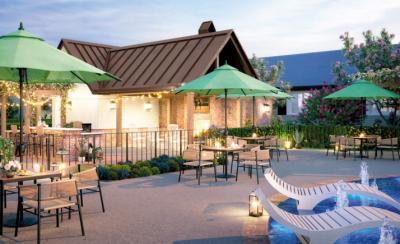 Bayou Pierre flows through Caddo, Red River and Natchitoches parishes. Records in the Louisiana State University Shreveport Archives show its earliest known name was Bayou Nadier. Spanish settlers called it Bayou Las Piedras, both of which translate to "Pebble Creek." While it has been claimed that Bayou Pierre was named for Pierre Lafitte, research indicates the name of the bayou predates his arrival in the area.
The project to pour concrete and convert it into a drainage ditch was approved in 1948.
It's part of U.L. Coleman's mission, Guthrie said.
"One of the things we do is look at the historical significance of a property," he said.
"Not just its current land use, but to celebrate the history and then tie that back into the construction and the development of the architecture.
"We're storytellers. As a build and hold developer, we like to tell a story, not just to celebrate a piece of property. Anybody can build apartments. But if you can tie a story in and bring that to life with architecture and branding, it creates a sense of place. That's what we do. We're in the business of placemaking."
It's the same approach to history that U.L. Coleman took at Coates Bluff at Wright Island, its apartment community at the site of the first post office in Shreveport.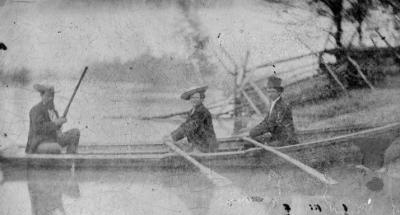 "When we look at a piece of property, every piece of property has a story to tell," Guthrie said. "We don't have a model, or a kit, where we mass produce one specific design. Every property is looked at completely differently, especially on this one."
Bowen said that Haystack Apartments were built in 1975 and were the only thing out there, in the middle of a cotton field. During the renovations, U.L. Coleman found several resources close at hand to preserve the area's historic features.
"We see Haystack through people who have actually lived there in the past," Guthrie said. "In its heyday, it was, because of the location, a highly desirable property. A lot of the consultants who are working on the project today have lived on that property and have a lot of historical ties to the property and are excited to see it rejuvenated through this development."
Guthrie said U.L. Coleman plans to develop partnerships with grocery stores, restaurants and retailers in the area to expand the neighborhood atmosphere beyond the apartment complex grounds.
"We're looking to the future to what it's going to become," Guthrie said.
Guthrie said that supply chain issues have contributed to construction delays, but the first units are expected to be move-in ready in October. He noted that U.L. Coleman is leasing units now, with a significant waiting list.
For more information, visit www.ferncrossingulc.com.