Ark-La-Tex Music Heritage Festival honors local talent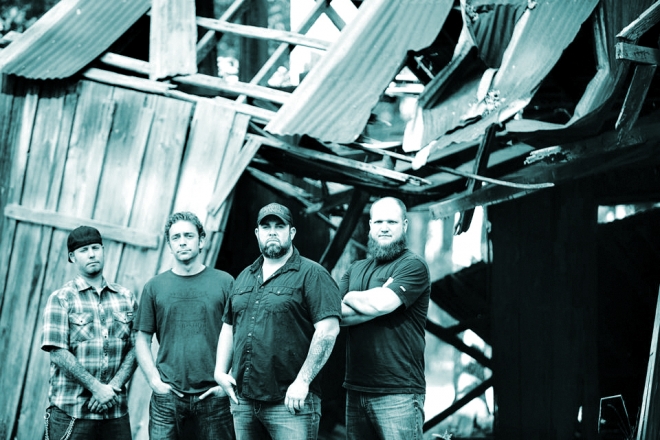 Ark-La-Tex Music Heritage Festival honors local talent
Black Water Bride is set to perform at the Ark-La-Tex Music Heritage Festival this month.
Local and regional bands will be in the spotlight during the first Ark-La-Tex Music Heritage Festival on Aug. 28- 30 in the Red River District in downtown Shreveport. The event is sponsored by Shreveport Music Company and is free to the public.
The goal of the festival is to promote, encourage and preserve the musical history of the area.
Greg LeGrand, the director and president of the Ark-La-Tex Music Heritage Festival, has a strong background in local music history. "I have been in radio for about 28 years in this market, and I've been a musician playing with several bands around the area. My father was a radio personality and I was able to meet some of these people through the years," LeGrand said. "I wanted to do something that focused on the local music."
The festival will feature 50 bands over three days, and there will be 25 food and craft vendors as well. He said performances will appeal to a wide variety of music fans.
"We will have all different styles of music – all local and regional. There will be four or five metal bands, and we have Gary Buchanan who is traditional country [and] will be playing," LeGrand said. Other bands in the lineup include Magnolia Brown, Johnny Earthquake and the Moondogs, Betty Lewis, Black Water Bride and the Ally Veneble Band from Kilgore, Texas, to name a few.
The festival not only will showcase local talent, but they have a mission as well.
"We are a 501(c)(3) – we kind of use the business model of the New Orleans Jazz Heritage Festival," LeGrand said. "We are teamed up with Shreveport Music and will ask everyone to donate their unused or unwanted or broken instruments and we will repurpose them and fix them for reuse. We definitely want to tie into music education – that's our key thing. During the festival on Saturday morning from 10- 12 on both stages, we will be doing some music workshops for the kids."
He believes in the legacy of the music industry in the area and hopes to showcase that heritage even further than the festival.
"Over time, we have to be in existence for a few years before we qualify for grant money, but I would like a brick and mortar [music] museum in Shreveport," he said. The list of musicians and songwriters that have roots in the area grows daily. "We have researched over 300 names at this point, and they keep popping up every day – people that were born here. So many people don't recognize that!" The Ark-La-Tex Music Heritage Festival will also include a moment to recognize local music legends. "Something we are going to do during the festival is an award ceremony. We are honoring [bass player] Joe Osborne, Stan 'The Record Man' Lewis, Jerry Beach and Eddie Giles will play with a blues band Friday night, and on Sunday he is going to bring his church down and do a little gospel set."
The festival just got the green light about two months ago, and LeGrand is very grateful to everyone involved.
–Mandy Byrd
Want to go?
For more information on the music fest, call 848-7540 or email arklatexmusicfest@ yahoo.com. Go to the festival's Facebook page for details about the event, including clips from performers.