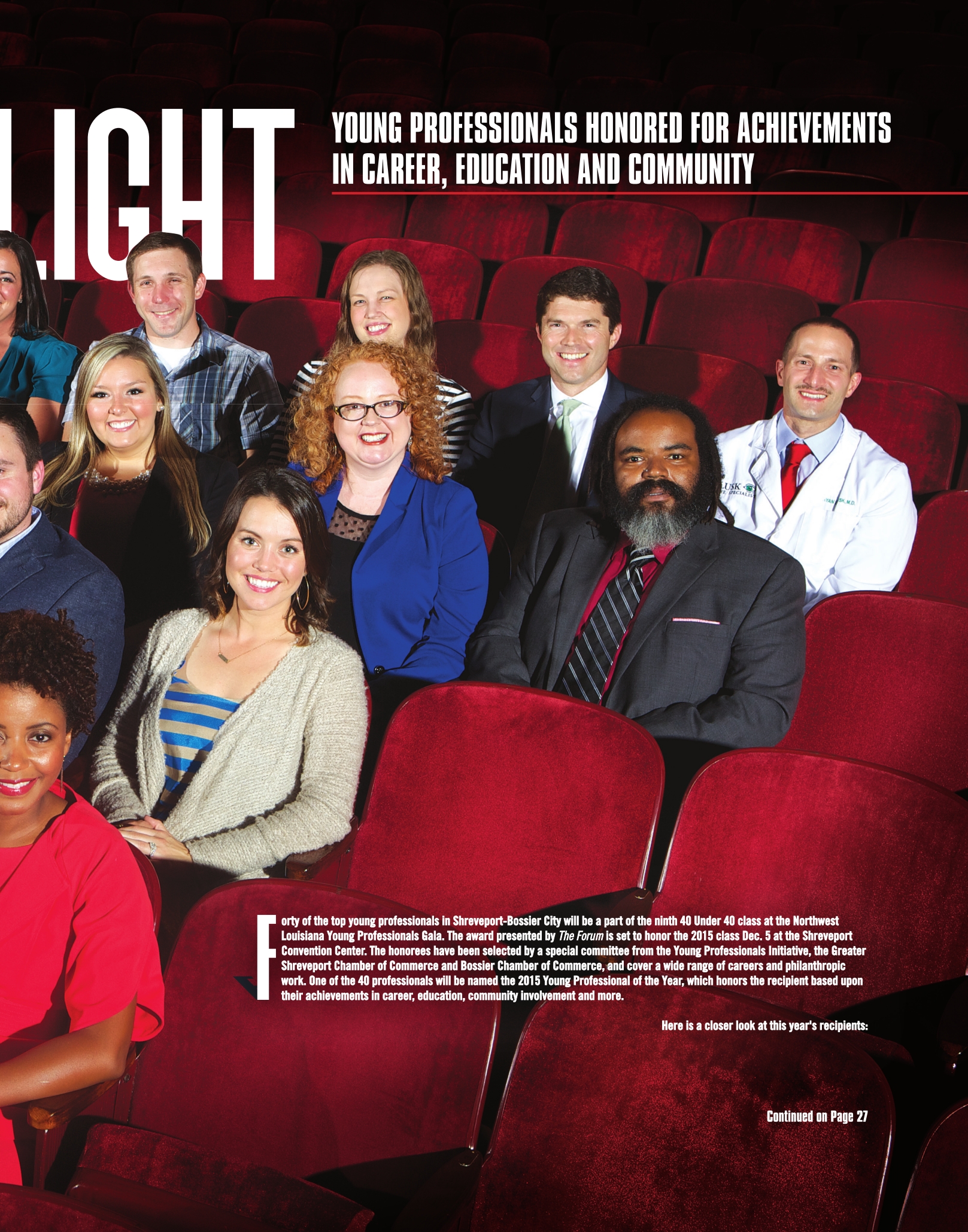 Young professionals honored for achievements in career, education and community
Forty of the top young professionals in Shreveport-Bossier City will be a part of the ninth 40 Under 40 class at the Northwest Louisiana Young Professionals Gala. The award presented by The Forum is set to honor the 2015 class Dec. 5 at the Shreveport Convention Center. The honorees have been selected by a special committee from the Young Professionals Initiative, the Greater Shreveport Chamber of Commerce and Bossier Chamber of Commerce, and cover a wide range of careers and philanthropic work. One of the 40 professionals will be named the 2015 Young Professional of the Year, which honors the recipient based upon their achievements in career, education, community involvement and more.
Here is a closer look at this year's recipients: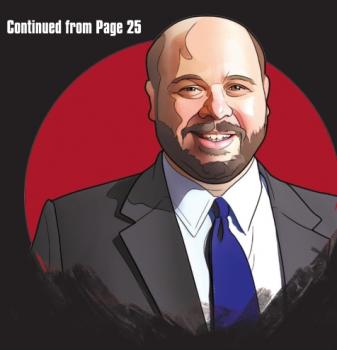 Thomas Avallone
Maccentric owner Thomas Avallone received his first Apple product, a Macintosh SE, while he was in middle school. He has been drawn to the company, its philosophy and products ever since. After graduating from Loyola College Prep, he attended the Frost School of Business at Centenary College of Louisiana. After graduating in 2000, he started doing Mac work on the side, then worked at the third Apple retail store of Dallas. Upon his return home, he realized there was an opportunity awaiting as no Apple Authorized Service Provider was located in Shreveport-Bossier City for six to seven years. After slowly building a customer base by working from home, Avallone felt he could do the job full-time starting in 2006, and became an Apple authorized service provider. "Our customers refer friends and family, post online about their positive experiences, and cheerlead for us on social media. Nothing pleases me more as a business owner than when someone posts to Facebook about a misbehaving Mac or broken iPhone and there is a flurry of replies to call Maccentric," Avallone said. "That is the lifeblood of any business and more powerful than the most well-conceived marketing campaign. It is also how I know we are getting most things right."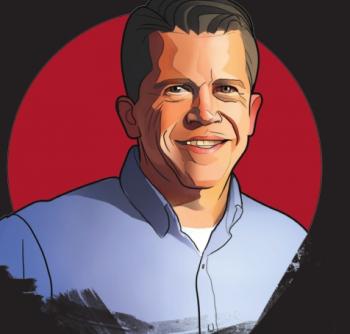 Michael Barrett
After nearly 11 years, Michael Barrett has made Shreveport-Bossier City his home after choosing to relocate to be closer to family. He graduated from Middle Tennessee State University in 2001 with a bachelor of science degree in communications. Barrett has spent the last eight years working in the banking industry where he serves as a banking center manager with Origin Bank. He is a graduate of the 2012 LANO Community Leaders program and the 2013 Greater Shreveport Leadership Program. Barrett has a passion for helping and serving others and is focused on giving back to the community. He devotes his time to various organizations, including serving on the Hope for the Homeless Board of Directors, Bossier Chamber of Commerce Total Resource Campaign Committee, Greater Shreveport Chamber of Commerce Business Development Committee, Origin Bank Culture Council, Bossier Little League Board of Directors and First United Methodist Church Finance Committee. Barrett has been married for 13 years to his wife Courtney, and together they have a 6-year-old son, Russell.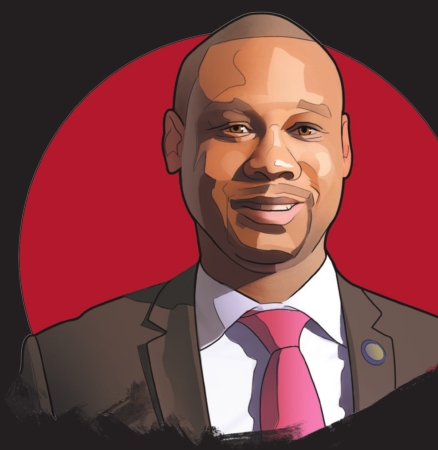 William C. Bradford Jr.
William C. Bradford Jr. was appointed and confirmed city attorney Feb. 24, by Mayor Ollie S. Tyler and the Shreveport City Council, and serves as the chief legal officer for the City of Shreveport. Bradford is a 2006 graduate of Dillard University in New Orleans. While attending the Southern University Law Center, Bradford was a founding editor for the Journal of Race, Gender and Poverty, the vice-chair of the Moot Court Board, vice-president of Black Law Student Association, and the chancellor's teaching assistant.
After graduating from law school in 2009, Bradford accepted a position with the largest Shreveport area firm and subsequently established his own private practice. Bradford joined the Malone Law Firm in 2012, where his passion for governmental relations and the democratic process was increased. He is a member of the Shreveport Bar Association, Louisiana State Bar Association, Black Lawyer's Association of Shreveport -Bossier, American Inns of Court and Omicron Kappa Delta Fraternity. Bradford serves as chairman of the board for the United Way of Northwest Louisiana, a member of the Louisiana State Bar Association Diversity Sub-Committee and a member of Alpha Phi Alpha Fraternity Incorporated.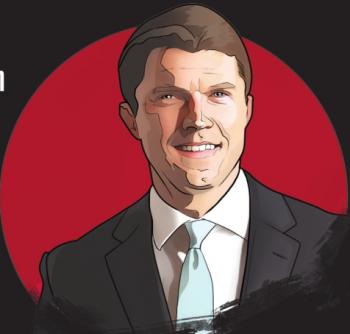 Josh Clayton
Josh Clayton has called Shreveport home since he was 6-years-old, attending Stoner Hill, Herndon Magnet and graduating from C.E. Byrd High School in 1999. At Louisiana State University in Baton Rouge, he earned an accounting degree and a law degree. He began his career in 2006 at the Hammond law firm of Anderson & Boutwell, and in 2008, Clayton moved back to Shreveport and opened a one-room practice downtown in the Beck Building. His private law practice, now located at 624 Stoner Ave., focuses on representing seriously injured clients and on defending clients charged with criminal offenses. He is a member of the Shreveport Bar Association, the Bossier Bar Association, the Harry V. Booth/Judge Henry A. Politz Inn of Court and the Louisiana Association of Criminal Defense Lawyers. Clayton worked on the planning committee for the Run for Sarah 5K and is proud to serve on the advisory board of the Caddo Council on Aging. He is a card-carrying member of the Robinson Film Center and is proud to support local arts and culture through Red River Radio day sponsorships and his yearly contribution to the Highland Jazz and Blues Festival.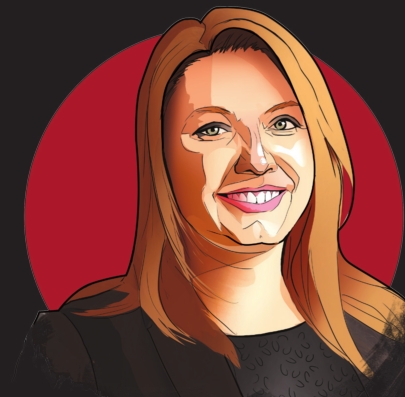 Valerie DeLatte
From childhood, Valerie DeLatte has always possessed an incredible passion for learning. As the oldest of four, DeLatte has always displayed a dedication to caring for and helping those around her. As a youth, she excelled in academics, athletics and the arts. DeLatte attended the University of New Orleans to complete her undergraduate education and Loyola Law School College of Law to receive a juris doctor degree. She was admitted to the practice of law in Louisiana in the fall of 2014. DeLatte moved to Shreveport in April to accept a position at the Louisiana Second Circuit Court of Appeals. Her dedication to social justice, education reform and community involvement can be through her immediate immersion into the Shreveport community. DeLatte currently serves as a board member for the Bossier Arts Council, a mentor for Volunteers of Youth Justice and was selected to participate in the Louisiana Association for Nonprofit's Community Leaders Class of 2015. Her positive energy is a constant inspiration to those around her and she is definitely one to watch as her Shreveport adventure continues.
Heather Delia
As a senior account executive at Williams Creative Group, Heather Delia provides public relations and marketing communications services for clients in the tourism, hospitality, automotive, energy, healthcare and foodservice industries. Delia is also the owner and operator of Aspire Yoga Center, a yoga studio in Shreveport she opened in May 2014. She uses her knowledge of public relations and marketing communications to spread the word about Aspire Yoga Center, cultivate loyal clients and fulfill the mission she set forth to expand and enhance the yoga community in Northwest Louisiana, one person at a time. The Public Relations Association of Louisiana Northwest Chapter recognized Delia as the 2014 Communicator of the Year for demonstrating exemplary communications skills that have resulted in the social, cultural and economic betterment of the region. Prior to moving to Bossier City in 2008, Delia resided in Moncton, New Brunswick, Canada and worked as special events and fundraising coordinator for the Canadian Cancer Society. She made her home in Scottsdale, Ariz., for six years preceding Canada, where she held several marketing and scheduling positions in the sports industry for the Phoenix RoadRunners Hockey Club, Sport Entertainment Services – an entity of the Arizona Diamondbacks and Phoenix Suns – as well as Jobing.com Arena and the Phoenix Coyotes. Delia graduated from the University of Illinois at Urbana-Champaign in December 2002 with a bachelor's degree in leisure studies with an emphasis in sport and recreation management.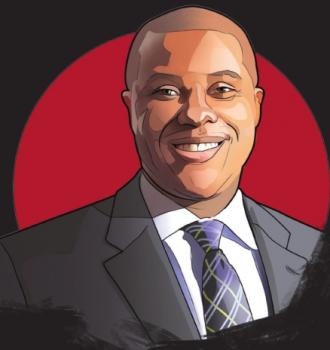 Jerry Edwards
Jerry Edwards was born in Shreveport but raised as an army brat in Fort Benning, Ga. He received his bachelor's degree in political science from Georgia State University and his law degree from Vermont Law School in 2005. He returned to Shreveport in 2005 to clerk at the First Judicial District Court for former district judges Scott J. Crichton and Jeanette G. Garrett. Edwards joined Blanchard, Walker, O'Quin & Roberts as an associate in 2006 and became a shareholder and director of the firm in 2014. His practice involves litigation in diverse areas, with an emphasis in creditors' rights, personal injury defense, bankruptcy and municipal law. Edwards serves as a board member of the Volunteers of America of North Louisiana. He is a member of the Harry V. Booth – Judge Henry A. Politz Inn of Court. He was the Northwest Louisiana representative to the Young Lawyers Council of the Louisiana State Bar Association from 2011-15 and he is a member of the Judiciary Commission of Louisiana which reviews complaints against judges and recommends discipline to the Louisiana Supreme Court.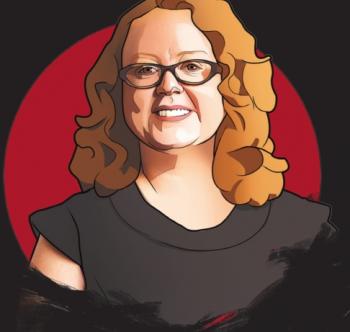 Ruth Frazier
Ruth Frazier began her career in the political arena by working for a U.S. senator, a congressman, then joining an internationally renowned political consulting firm that provided campaign guidance to candidates around the world. Her nonprofit development career began in 2003 while working for the Sarcoma Alliance and later Hospice by the Bay, both organizations located in the San Francisco area. In 2005, she moved to San Diego to become the director of development at the Elementary Institute of Science and in 2011 became the director of fund development for The Elizabeth Hospice, the largest hospice in San Diego. In 2013, Frazier relocated to Shreveport-Bossier City and accepted the position of chief development officer at Chimp Haven, The National Chimpanzee Sanctuary. She is leading efforts for a $20 million capital campaign to expand facilities, with $12 million already committed. The result will mean room for 100 additional retired chimps and dozens of additional jobs for the community. She received a bachelor of arts in political science from the University of Central Arkansas, has earned the prestigious CFRE designation as a Certified Fund Raising Professional, and also has a certificate in nonprofit management from LSU.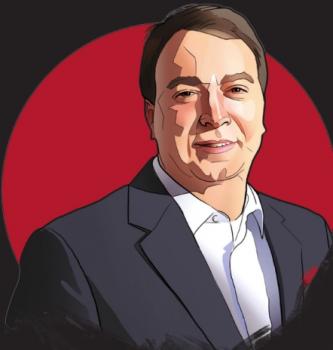 Trey Giglio
Shreveport native Trey Giglio is vice president of Universal Mechanical and Universal Plumbing Company. He graduated cum laude from Texas A&M University with bachelor of science degree in mechanical engineering, and is licensed in Louisiana and Texas as a general contractor, master plumber, master electrician, master mechanical contractor, and municipal and public works contractor. His firm was recognized as the 2011 Louisiana Business of the Year and a 2010 BusinessWeek Top 100 Inner- City company. Giglio is the membership chair of the Rotary Club of Shreveport, and is the 2018 chairman of the Independence Bowl Foundation. Giglio serves on the state board of directors for the Louisiana Plumbing-Heating-Cooling Contractors Association, in addition to being a member of the Shreveport Chamber of Commerce, Associated General Contractors, Better Business Bureau and the Cotillion Club of Shreveport. Giglio also enjoys officiating football as a LHSAA official, as a member of the National Association of Sporting Officials and by serving on the executive committee of the Shreveport Football Association.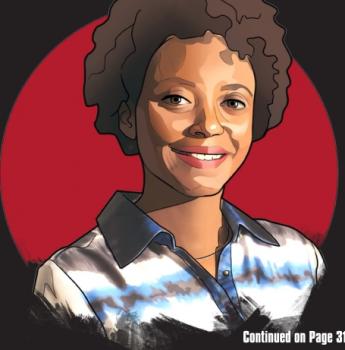 Toya Graham
Toya Graham was born into a small family and spent most of her life in Shreveport. She was educated in Caddo Parish schools and graduated from C.E. Byrd High School. After high school, she earned a bachelor's degree from Dillard University, New Orleans. She also holds a graduate degree in human services administration from LSU in Shreveport. Graham is pursuing her doctorate in education at Louisiana Tech University where she focuses her research on how underserved populations access higher education. She has enjoyed a career in education – focused nonprofits in New Orleans, Dallas, Shreveport and Bossier City. She served as director of student success at Bossier Parish Community College where she was responsible for a $2 million federal grant project. She is the executive director of the Carolyn W. and Charles T. Beaird Family Foundation. Graham is married to a motivational fitness gym owner, who also serves families as a licensed professional counselor. Graham and her husband are the parents of one son.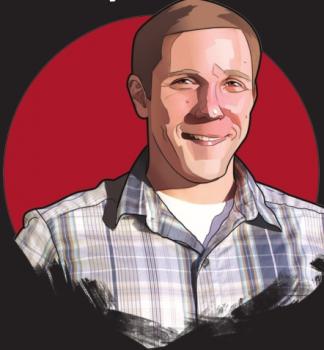 Robert Hattan
As a child, Robert Hattan was involved in the community through assisting with Bonita Public Library book sales and was the first to electronically document items for the Bonita Historical Museum in San Diego, Cali. Hattan also worked his way through the ranks of Boy Scouts and earned Eagle Scout recognition. After graduation from Portland State University, he went through training with the Air Force to become an engineering journeyman and was stationed in Colorado Springs where he worked for the 21st Civil Engineer Squadron. After two years as a senior airman, he became an Air Force reservist and took an assignment to Air Force Space Command Headquarters. Earning his masters in information technology management, Hattan was hired as a contractor to Beddown Headquarters Air Force Global Strike Command at Barksdale AFB. He has volunteered for Paint Your Heart Out Shreveport and joined two Mardi Gras krewes as well as the Young Professionals Initiative. In 2013, Hattan was deployed and single handedly coordinated 300 care packages to be delivered during the holidays for the 1 Expeditionary Civil Engineer Group. Upon his return, he was hired by the Department of Veterans Affairs at Overton Brooks VA Medical Center as an engineering technician.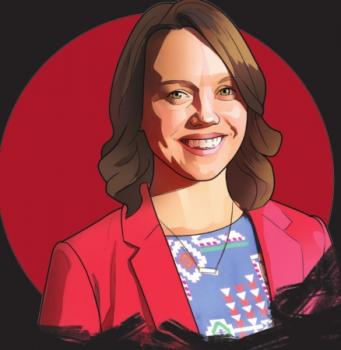 Kristen King Holmes
A hometown girl, Kristen King Holmes went across the world twice when she deployed to Iraq during her nine years of service in the Army Reserve. She's stared down Saddam Hussein, entertained troops on her radio show in the Middle East, told her story on NBC Nightly News and CBS Early Show, hosted a reality television series, earned an Emmy and spends her time mentoring young girls. Holmes is the marketing director at Metro Aviation, where she develops and creates communication plans and content, oversees trade shows and customer events and enjoys taking flights in gorgeous helicopters. A fierce entrepreneur, Holmes took the local wedding scene by storm when she launched Hitched Film in 2012. Holmes and her husband own and operate the business and provide cinematic wedding films for couples throughout the region. Holmes is also a servant. She is an active member of the Junior League of Shreveport-Bossier, a coach for Girls on the Run and a member of the SB Magazine editorial board, Bossier Chamber of Commerce Marketing Committee and Public Relations Association of Louisiana. Holmes lives in Bossier with her husband, Michael, and their fur babies Millie and Porter.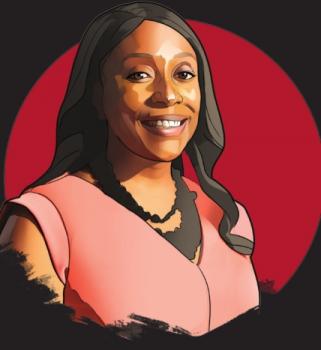 Chanel Jackson
Chanel Jackson is a Shreveport native and a graduate of Northwestern State University in Natchitoches. Jackson is the executive director of Families Helping Families Region 7, an information and resource center for individuals with developmental disabilities and their families. She teaches, supervises and provides professional development for her staff, parents and community members in the area of developmental disabilities. Since becoming executive director in 2008, Jackson and her staff have provided over 13,000 professionals and individuals with disabilities and their families with information, resources and trainings. Jackson has advocated for the disability population over 15 years in the capacity of employment, independent living and more home and community based supports and services. Prior to becoming executive director at Families Helping Families, Jackson worked as a supervisor over the Early Steps program at Easter Seals Support Coordination Agency. She also supports other nonprofit agencies in the city who address the needs of individuals with disabilities as well such as The Goldman School, The Odyssey Foundation, New Horizons, The Arc and IG Autism. Jackson said she truly believes this is not just a job but a calling due to her own struggles she faced with her son.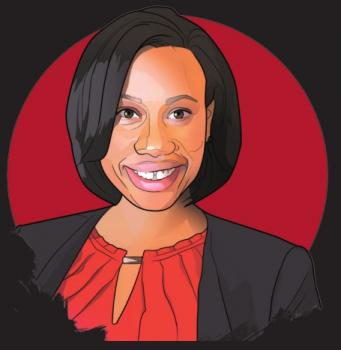 Sherell Jefferson
Sherell Jefferson, a Leesville native, is a proud graduate of Louisiana Tech University, with a bachelor of science in finance. Despite being one of the youngest branch managers for Regions Bank in the Shreveport-Bossier City market, her branch is one of the top producing. With over eight years in the financial services industry, Jefferson excels in her field because of her extensive knowledge, along with her dynamic character and work ethic. Jefferson's passion for helping people shines throughout the community as she devotes her time and talents to numerous organizations. She is the past chairman of the Urban Progressive, 2015 Chairman of Friends of Scouting for Boy Scouts of America, vice president of Public Relations for Financial Management Association, Board Member for the Independence Bowl, and Board Member for Sci-Port: Louisiana's Science Center. Jefferson is a graduate of the 2013 (LANO) Leadership Program, a participant of the 2013 Shreveport- Bossier African-American Chamber's Emerging Leaders Program and a Greater Shreveport Chamber of Commerce Top 5 Business Professional of the Year nominee. Jefferson was also honored as the Shreveport/Bossier African American Chamber of Commerce Business Woman of the Year in 2014. Above all, she is a loving and caring mom to her daughter, Cherie.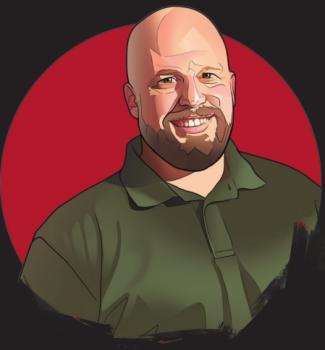 Pete John
Pete John is the managing partner of Raising Cane's Chicken Fingers in Shreveport. John is married to his wife Tara and together they have two daughters. John attended Captain Shreve High School and received his bachelor of science from Louisiana Tech University. He is actively involved in the Shreveport-Bossier City community, supporting many nonprofit organizations, schools and churches. John currently serves on the Downtown Shreveport Unlimited board of directors where he acts as the secretary on the executive board, and has previously served on the board of directors for the United Way of Northwest Louisiana, Louisiana Restaurant Association and the Independence Bowl Foundation. He is also a graduate of the LANO Leadership Program. He has received many distinguished awards which include Restaurant of the Year and TopOperator of the year at Raising Cane's Chicken Fingers. John was also named Restaurateur of the Year by the Louisiana Restaurant Association's Northwest Chapter.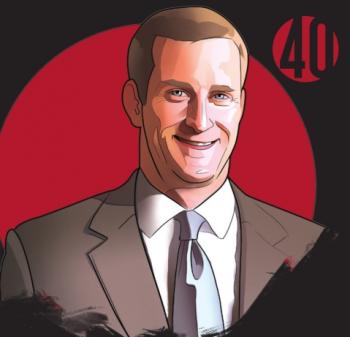 Josh Knicely
Josh Knicely is a Shreveport native and graduate of Louisiana Tech University, where he received a degree in business with a focus on finance. Knicely is a partner in Knicely Builders and Knicely Properties where he oversees the financial health of the company. Knicely is married to Katharine Meldrum Knicely, and they have two daughters, August and Gray. As a family, they attend St. Mark's Cathedral where Knicely serves on the fellowship committee. Knicely offers his personal time to various community organizations. He is on the alumni board of Loyola and Southfield schools, has served as YMCA coach, on multiple Independence Bowl Committees, and numerous fund-raising events for Holy Angels Residential Facility and GREAT. Through his professional associations, he has contributed to Community Renewal International and has been a member of the Home Builders Association and the Chamber of Commerce. Having graduated from the Shreveport Chamber of Commerce Leadership program, Knicely learned valuable leadership lessons he has put into play serving his community, family and business. His leadership capabilities and congenial personality have earned him a reputation of being a reliable and trustworthy leader in the community.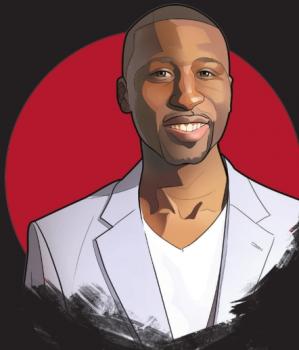 Brent Latin
Brent Latin is the president and CEO of Young Professionals Entertainment, an audio, video and photography production company located in downtown Shreveport. The company also functions as a professional recording studio for many local and regional artists. A talented musician who plays several instruments, Latin has performed with various artists from across the country. In 2013 Young Professionals Entertainment, was named Small Business of the Year by the Shreveport-Bossier African American Chamber of Commerce. In 2011, Latin received a bachelor's degree in accounting from Louisiana Tech University and is a member of the 2007 class of C.E. Byrd High School. He is a proud member of Kappa Alpha Psi fraternity and Delta Sigma Pi business fraternity. His greatest accomplishments are marrying his college sweetheart, Jessica Latin in May 2013, and becoming a father to his son, Alexander in February 2014. He enjoys traveling, fellowshipping with friends and family, and participating in sports. Latin said he believes the recipe to enjoying life is, "Loving God, loving yourself and loving people."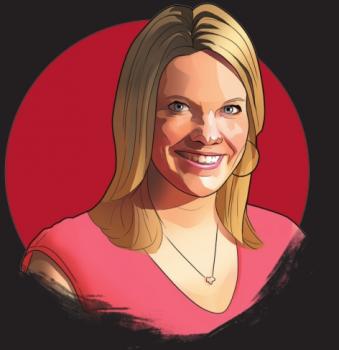 Dr. Stacy Lee
Dr. Stacy Lee is assistant professor of radiology at LSU-S, working predominantly in the Feist Weiller Cancer Center. Lee has dedicated her career to caring for patients with breast cancer. She manages diagnostic breast imaging clinic at the Cancer Center. Lee evaluates women with breast abnormalities, consults with the patients' and their families, and performs procedures to diagnose breast cancer. Lee is 35 and a native of Bastrop. Having obtained her undergraduate degree from Louisiana Tech University, she then attended LSU New Orleans Health Sciences Center for medical school. Lee completed a five-year diagnostic radiology residency program at UT Southwestern in Dallas, Texas. After obtaining her board certification, she pursued an additional year of specialized fellowship training in breast and women's imaging at UT Southwestern. In 2013, Lee accepted an academic position on the faculty of LSU Shreveport in the department of radiology. She serves as the director of the breast imaging fellowship program, which she instituted while on staff. Lee has two children; Abby who is 10 years old and Hayden who is 7 years old. She enjoys spending time with her two children and making trips to Bastrop to visit family.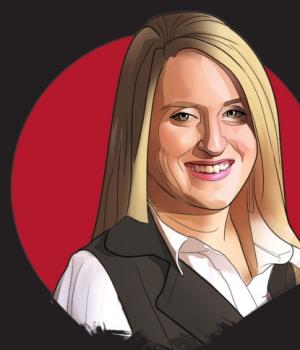 Whitney Loe
Whitney Loe is a branch manager for Regions Bank, and is proud to be part of a company which focuses its mission on being a premier financial institution and providing customers with extraordinary service. Before working for Regions, Loe was the director of engagement at ANECA Federal Credit Union, where she worked for almost five years. Loe began her career in banking in 2007 and has a broad background in both operations and lending. Loe graduated from the University of South Alabama in 2006 with a bachelor of arts degree in English literature. Loe's passion is empowering people through financial wellbeing, and she is an activist for improving the financial lives of people in the community. She has been an advocate for financial institutions to our political leaders on Capitol Hill in Washington, D.C., and in Baton Rouge at the Louisiana State Capitol. She is currently the chair of the programs committee with the Business Development Connection for the Greater Shreveport Chamber of Commerce, and proudly serves as a diplomat for the Greater Shreveport Chamber of Commerce. Loe has also volunteered on several committees with Bank on Shreveport and is a member of the Young Professional Initiative.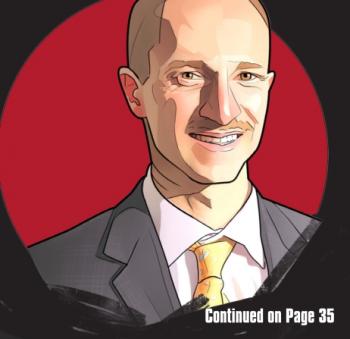 Dr. Bryan Lusk
Dr. Bryan Lusk, son of Dr. and Mrs. James Lusk, was raised in Shreveport and moved back to Shreveport to join Lusk Eye after graduating Wake Forest University with a bachelor of science in Biology, 2001 (magna cum laude, phi beta kappa) and earned his medical doctorate from the WFU School of Medicine in 2005. He completed an Internal Medicine Internship followed by a Residency in Ophthalmology at Georgetown University (2006-09) and a fellowship in Cornea and Cataract at Eye Consultants of Atlanta (2010). Lusk continues to offer excellence in cataract care in addition to offering both traditional and novel techniques in corneal transplantation including minimally invasive partial thickness or lamellar transplants. Lusk has been privileged to join LES on the cataract mission trip to Mexico. He and his wife, Stephanie Yu Lusk (director of the local Marlene Yu Museum and Rainforest Art Foundation), have a son, James Wyatt Lusk. Dr. and Mrs. Lusk enjoy a variety of outdoor sports notably whitewater kayaking in which he competes in extreme whitewater competitions on an annual basis.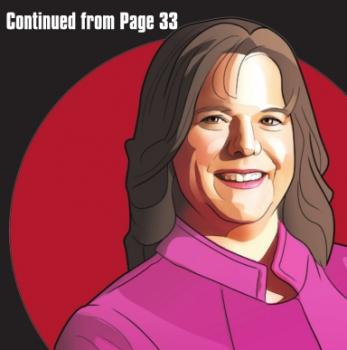 Jamie Bradford Lopez
Jamie Bradford Lopez grew up in Jena and after graduating high school, she attended and graduated from Louisiana College with a bachelor of science degree. After laboring in the advertising specialty and sales fields for other companies, she felt she was working inside a box with limitations for her clients. She wanted something more dynamic. With the support of her husband, David, she started her own business and Po' Folks Promos was founded in 2009. Since then, Lopez has taken Po'Folks Promos to the level of being recognized and nationally certified as a woman-owned business with clients in 23 states and two countries. Through extensive networking she has developed relationships with state and national leaders in order to familiarize herself with policy so she may champion matters for those who cannot. Lopez volunteers with Community Foundation's Ready to Read Program, Muscular Dystrophy Association's Camp Starlight, and Providence House's Sleep out for Independence. She is an advocate for end of life issues and serves as president of the Board for the Alliance for End of Life Care and member of Louisiana Mississippi Hospice Palliative Care Organization. Lopez has been married to David for 13 years. They have two fur babies and reside in south Bossier.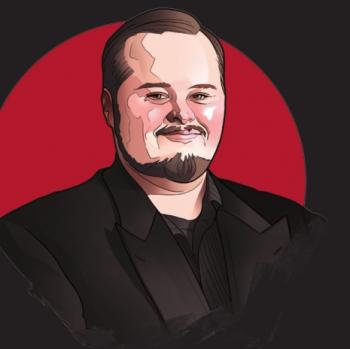 Chris Lyon
Chris Lyon is a filmmaker and producer in the burgeoning independent Northwest Louisiana film scene, where he leads commercial pieces, narrative shorts, features and documentaries from start to finish. Included in his body of work are the post apocalyptic drama "Stay With Me," and the upcoming southern noir thriller "Cut to the Chase" directed by Blayne Weaver. Telling stories and molding visions into reality is Lyon's passion. He has edited several award-winning independent films including the feature length documentary "Haynesville: A Nation's Hunt for an Energy Future" (SXSW, Copenhagen, Sheffield Doc/Fest), the narrative short "Nobody But Her" (New Orleans FF, Brooklyn Film Festival), and "Out of Chaos." Aside from independent projects, Lyon has also worked in many production on studio productions for Warner Brothers, Paramount Pictures, 20th Century Fox, ABC, CBS, Millennium Films and WGN America. Lyon also works within the community to inform and entertain Shreveport residents, and inspire outsiders to see or region as more than a "has been" or "could have been." He has worked with nonprofits and community organizations to shape the way people perceive Shreveport including working with and for the Louisiana Film Prize, Louisiana Music Prize, Louisiana Startup Prize, Heliopolis news, Robinson Film Center and Cohab.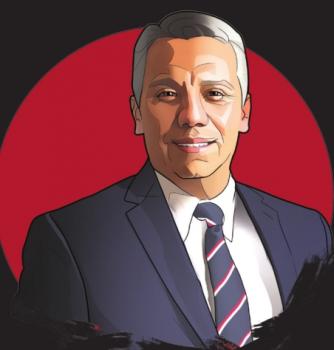 Robert Manriquez
Robert Manriquez is a TAP master teacher at North DeSoto High School in Stonewall. He serves as an instructional leader and provides ongoing applied professional development activities. His position allows him to assist and guide the teachers in developing lesson plans, conduct classroom observations and hold teacher conferences. He also serves as a Louisiana Teacher Leader for DeSoto Parish Schools, where he works closely with instructional decisions, providing resources and training directly to teachers. He is also currently one of seven Operation L.E.A.D (Leadership Enhancement Academy of DeSoto) Co-Hort three members. This highly competitive twoyear program provides Manriquez with opportunities to develop leadership skills and competencies. In addition, Manriquez serves on the Sci-Port: Louisiana's Science Center board of directors, and is a part of the executive committee and serve as external affairs co-chair. As part of the board he has helped in promoting STEM education throughout the community and encouraged a passion for life-long learners. He also serves on the St. Joseph Catholic Church's Outreach Team: Hope Meals. As a part of this outreach team, Manriquez prepares and serves meals to the clients at Hope for the Homeless.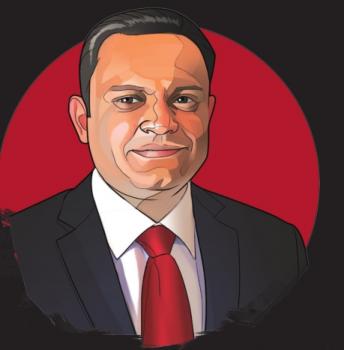 Toby Mathew
Toby Mathew was appointed by the secretary of Veterans Affairs to serve as Medical Center Director and CEO of Overton Brooks VA Medical Center in Shreveport. As CEO of VA Medical Center, Mathew leads delivery of healthcare services to over 200,000 veterans. In addition, Mathew has delegated authority in management of an annual operating budget of approximately $300 million and 1,500 full-time employees in one large hospital and three community-based outpatient clinics located in Louisiana, Arkansas and Texas. He was born and raised in Houston, Texas before pursuing a bachelor's of science in biology from Texas Tech University and a master's of healthcare administration/master of business administration from University of Houston-Clear Lake. After completing his MHA/MBA, Mathew started his VA career in 2002 as a graduate healthcare administration trainee at the Houston VA Medical Center. Since 2008 at 31, Mathew has served in various senior leadership roles as Chief Operating Officer or CEO at various VA Medical Centers with a broad scope of increasing leadership responsibility. He has also been actively involved in various community activities for the past 15 years.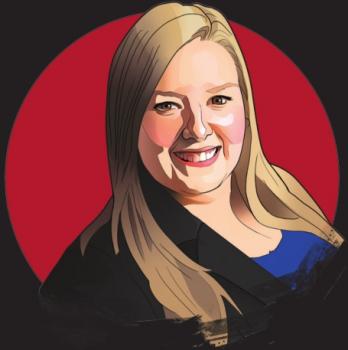 Andrea McKnight
Andrea McKnight, born in Shreveport to Randy and Lee McKnight, is an alumnus of LSU-S where she obtained a bachelor of science in psychology. She has been working in the financial industry since 2010 and celebrated her two-year anniversary at Campus Federal Credit Union this past August. She is the business development officer at Campus Federal for the Shreveport region, and is heavily involved in the community through both her position with the company and personally. She is a member or both Kiwanis of Southeast Shreveport and the Phi Mu Alumnae Chapter. McKnight also volunteers with Children's Miracle Network and as a member of The Simple Church, and serves as a teen mom mentor to the Cara Center. Adding value to the community is one of her greatest passions and she is able to do that through financial education, and she teaches financial education all over the city to a broad demographic. She strives to represent herself and company through vision and leadership.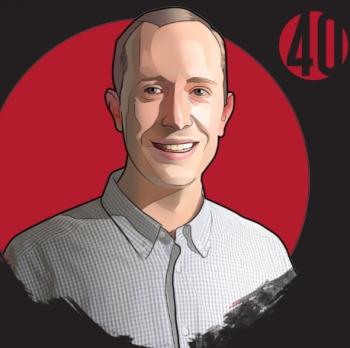 Grant Nuckolls
Grant Nuckolls is a sixth generation Shreveporter, and is proud to live and work in his hometown. Nuckolls attended school at Southfield Elementary, Caddo Middle Magnet and Caddo Magnet High. Along the way, he received the Eagle Scout award from Boy Scout Troop 18, and attended religious school at B'nai Zion Temple. After receiving a bachelor's and master's degree in finance from Tulane University, Nuckolls moved back to Shreveport where he worked for Hardware Resources in Bossier City. After six years with the company, Nuckolls turned his attention to a new career in food service. Nuckolls was a fan of the Dallas-based Twisted Root Burger Co., previously visiting a few times a year during family trips to Dallas. He broke ground on the first franchised Twisted Root in February of 2013. The restaurant opened later that year, and celebrated its first anniversary in September 2014. Twisted Root Shreveport is now the top-performing store in the group, and Nuckolls is currently planning his expansion into other cities in the Ark-La-Tex. When he is not in the restaurant, Nuckolls enjoys playing guitar and serving on the boards of the CoHabitat Foundation, the Renesting Project and Highland Area Partnership. Nuckolls lives in Shreveport with his wife, Ann, and 3-year-old daughter, Emma.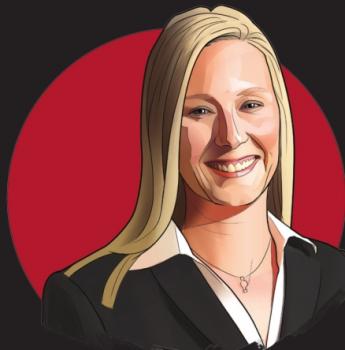 Laura-Ashley Overdyke
Laura-Ashley Overdyke is the assistant director of community investment at the Community Foundation. Overdyke implements the grant making strategies of the foundation, which has awarded $45 million in grants in our region. Previously, she was the senior editorial producer at KTBS, tasked with re-invigorating investigative and in-depth reporting. A Loyola graduate, she also studied at Harvard University, and graduated from Washington & Lee. She then spent the next 10 years in Washington, D.C. with the National Geographic Society, where she helped start the Explorers-in-Residence Initiative for a grant making arm of the society. Then she helped launch the Geographic's first nightly TV news program, managing the research team, producing, and reporting on-air. For the next five years, Overdyke worked for the White House Anti-Drug Media Campaign.
She was the point person for the first prescription drug abuse outreach, launched during Superbowl XLII, and she was the youth brand manager. During her tenure, teen drug use dropped by 24 percent. She moved back to Shreveport to help her husband and fellow Shreveport native, Lloyd Overdyke, establish his Landscape Architecture Design Firm. She served on the boards of the Shreveport Opera Guild and the South Highlands Foundation and volunteers with several organizations.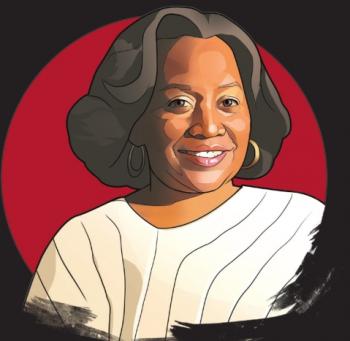 K. Renae Pullen
K. Renae Pullen has been an educator in Caddo for over 15 years. She has taught at Riverside Elementary School and Herndon Magnet School. Pullen also has had the opportunity to teach undergraduate and graduate students as an adjunct professor for Louisiana Tech University and LSU-S. She has a bachelor of arts in elementary education from Northwestern State University, a M.Ed. in educational leadership from LSU-S, and she is certified as a teacher leader by the State of Louisiana. Pullen believes professional development and service are essential components of an effective educator. Besides being dedicated to growing as an educator through professional learning opportunities, Pullen has served on several local, state and national committees, presented at numerous workshops and conferences, and she currently serves as a member of the Teachers' Advisory Council for the National Academies of Sciences. She has received numerous awards including the Wal-Mart Local Teacher of the Year award in 2007, Caddo Parish Teacher of the Year in 2006, several grants, a Fund for Teachers fellowship to study in Spain, and the Presidential Award for Excellence in Math and Science Teaching.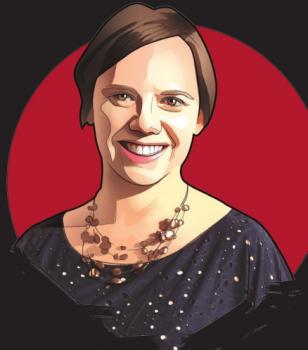 Valerie Robideaux
A deacon in The United Methodist Church and a Louisiana native, Valerie Robideaux serves as the director of professional discernment and chaplain at Centenary College of Louisiana. As the founding director of professional discernment beginning in 2011, Robideaux developed a career-coaching program that helps prospective and current students identify their passions, values and interests as they explore their professional goals. Additionally, she has been instrumental in the creation and implementation of Centenary Leadership, a highly endorsed and nationally recognized program designed to align student programming with leadership development. Robideaux's Centenary career began specifically with the Christian Leadership Center, a program she continues to oversee. Through the Christian Leadership Center, undergraduate students are prepared as Christian leaders for the practical and theological challenges facing the church and the world in the 21st century. Recently, she accepted the additional role as college chaplain. As chaplain, Robideaux provides institutional pastoral care and mentors campus ministry leaders. She enjoys opportunities to teach and speak at Centenary and in the broader community. Robideaux received her bachelor of arts in religious studies from Centenary in 2003 and completed her master of fivinity degree at Candler School of Theology of Emory University in 2008. Robideaux and her husband, Joseph of Lifewater Church, have two daughters.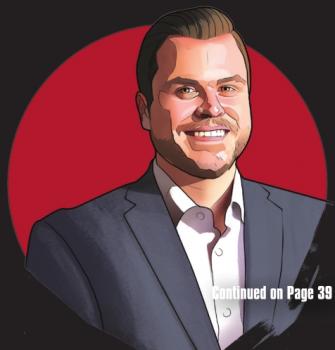 Josh Robinson, director of marketing for Margaritaville Resort Casino, is an accomplished leader within the local gaming industry. Robinson has worked in the gaming and hospitality industry for nine years and he said, he cannot imagine doing anything else. Robinson started in the gaming industry as a contract labor hotel houseman for Boomtown Casino and has held various positions within hotel operations, finance and marketing. His passions include art, reading, having a good time and sharing laughter with those around him. His love for his community has resulted in countless volunteer hours through Parrots with Purpose at Margaritaville. As a committee member of Parrots with Purpose he has volunteered for the Day of Caring, United Way, Susan G. Komen, American Cancer Society's Making Strides Against Breast Cancer walk and many other service oriented initiatives. Robinson has served on the American Cancer Society's Relay for Life committee for five years while being the activities chair for the last three. He has a love of life and is known to be the eternal optimist, and his progression in the gaming industry is a great example that anything is possible with hard work, ambition and humility.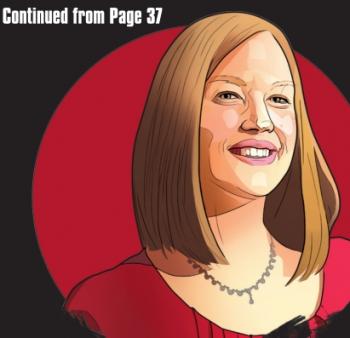 Jessica Schiele
A native of Pittsburgh, Penn., Jessica Schiele left behind the cold northeast winters in 2008 to move to north Louisiana and has happily made the Ark-La-Tex her home since. Schiele began her career in television news working for local Baltimore affiliate WBAL- TV, the Hearst-Argyle Television Washington Bureau and the Associated Press' Broadcast Technology department. Since moving to North Louisiana, Schiele spent time working for a startup that ultimately failed, but turned the experience of that failure into an educational opportunity for other area entrepreneurs. She helped launch Cohab, an entrepreneurial support center in Shreveport's Red River District where she serves as Cohab's director of programs, developing new entrepreneurial programs and running current programs like Cohab's Breaking Lean, HackerForge and YouthForge. Schiele graduated from Baltimore's Towson University in 2003 with a bachelor's of science in mass communication and volunteers with the Boys and Girls Club of America. She is married to her husband, Dan, and together they have three girls, Kayla, Meagan and Amelia.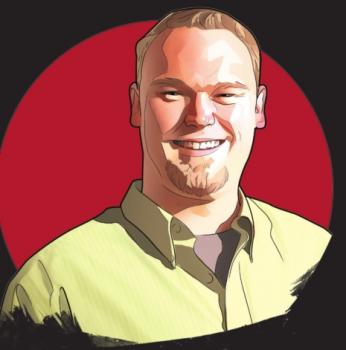 Tony Simpson
Tony Simpson, 31, has called Shreveport-Bossier City home for four years now. Simpson is currently the director of clinical development for International Sight Restoration of Louisiana, formerly the Louisiana Lions Eye Bank. He was a key member of individuals that brought ISR to Louisiana. He was involved with bringing greater technology like the Nano-Cut Corneal Grafts to Shreveport-Bossier City for the first time to help in ending corneal blindness in our community. He also is over hospital development and training for over 50 hospitals in the state of Louisiana. Simpson received his bachelors in business management from Louisiana Tech University and is a certified Eye Bank technician through the Eye Bank Association of America. He also volunteers his time as the president of the Red River Lions Club of Shreveport. Simpson sits on the board of directors for the Louisiana Lions Eye Foundation and The Jackson Griffin Memorial Fund. Simpson and his partner, Tyler, are active in the LGBT community in Shreveport and were chosen to represent the state in The Louisiana Loves Campaign for marriage equality in March of 2015. Tony and Tyler have two boys, Caden and Gaven, and reside in Bossier Parish.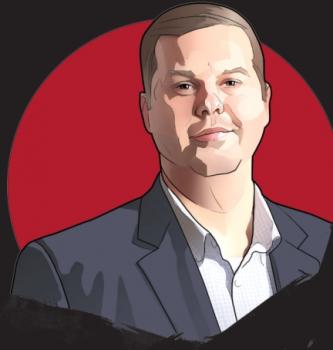 Daniel Strickland
Daniel Strickland is an account manager with Gremillion & Pou Integrated Marketing. He started his career in communications early. At 15, he showed no fear (as most teenagers often do) when he made his very first pitch call to a daily newspaper.
He and his friends had lobbied and petitioned for a new caution light in their small Louisiana town of Anacoco. When the legislature decided he and his friends were right and installed the new caution light, it was big news to them. As a budding marketing expert, he just knew this news had to be featured in his hometown daily newspaper. He still shows the same fearlessness today as he brings innovative strategies to not only his clients at Gremillion & Pou, but also to the organizations he serves in the community. Whether it is building strategies for growing restaurant and car sales or creating witty personas to help sweet Boston Terriers find loving homes, he is committed to the causes that fuel his passion for the community he now calls home.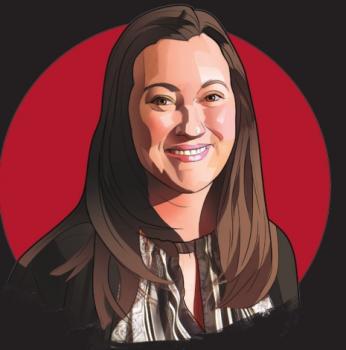 Brittany Turner
Brittany Turner has worked as an elementary school librarian and records manager and special projects librarian with the Shreve Memorial Library. She is also an adjunct professor for the University of Alabama. In addition to being a librarian at Summer Grove Elementary, she is an instructor for FDDOC Winner's Circle and Edwards for Governor Campaign Coordinator for the American Federation of Teachers. Turner also serves as the principal consultant of Brittany Turner Consulting, a firm dedicated to addressing issues of cultural heritage protection in libraries, archives, museums, historical societies and other special collections. Previously, she worked in various positions, including project coordinator of "To Preserve and Protect: Security Solutions for New York's Historical Records" at the New York State Archives and coordinator of the Hudson Valley Area Labor Federation (AFL-CIO) among others. Turner received her master's of public administration through the Rockefeller College of Public Affairs and Policy at the State University of New York at Albany and a masters of library and information science through the University of Alabama. She is an active in a number of professional organizations, including ARMA International, the Society of American Archivists, the Caddo Association of School Librarians, Red River United and the Academy of Certified Archivists. She is also involved in a number of community-based organizations, including the Junior League of Shreveport-Bossier, Inc., the Highland Restoration Association and the Sex Workers Outreach Project (USA and Shreveport-Bossier City).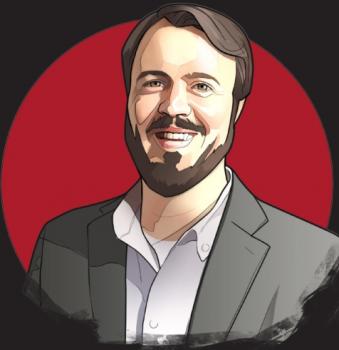 John C. Wagoner
John C. Wagoner is an art professor at Bossier Parish Community College in Bossier City. He received his master of fine arts in painting from Kendall College of Art and Design in Grand Rapids, Mich., and his bachelor of fine arts degree from Cornell College in Mt. Vernon, Iowa. In 2014, he was awarded the "Excellence Award in Teaching" from the National Institute of Staff and Organizational Development. Before teaching, Wagoner was a professional mount maker at Sanders Museum Services for four years. He has installed various artifacts and artworks in museums nationwide. As an art instructor, he has taught at Kendall College of Art and Design, Lake Michigan Community College, Cornell College and LSUS. He has occasionally taught continuing education art courses at BPCC and LSU-S. Wagoner said he loves to spread his advocacy of the arts in the community, whether through volunteering, being on committees, being a juror for various art exhibits, or teaching local art clubs about various art topics. He has exhibited his works online and nationwide in New York, Michigan, Iowa, Louisiana and overseas in Florence, Italy. His full exhibition record and additional information can be viewed at madeoutofpaint.com or go to facebook.com/madeoutofpaint.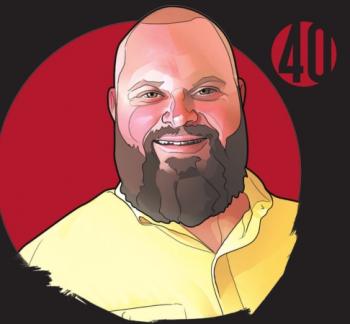 Jeff Warren
Jeff Warren grew up in Shreveport and graduated from Southwood High School and later from LSU-S. Warren went to seminary in Fort Worth, Texas and moved back to Shreveport in 2003 to answer a call to serve in his hometown. Ministering to others for 18 years and serving at three of the largest churches in our region during those years has been his passion. God called Warren to start Dream Hunt Foundation in 2013. Dream Hunt Foundation exists so that children and teens with disabilities, terminal illnesses or those considered disadvantaged, have the chance of a lifetime to fulfill their dream of participating in a guided hunting or fishing trip. Dream Hunt has taken over 65 children in the last two years on their dream hunting or fishing adventure. This year, in 2015, they will take over 100 children. Warren said he gives all the credit to God, his family and friends, board members and the giving community for the success of Dream Hunt Foundation. Warren has been married to Annie, for 12 years and together they have four children; Miller, Cooper, Annalee and Everett.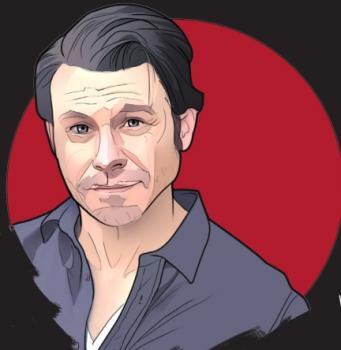 Blayne Weaver
Blayne Weaver was born and raised in Bossier City before moving to Los Angeles and then New York City where he works as an actor, writer and director. He most recently starred in the psychological thriller "Favor." Before that he wrote, directed and starred in the acclaimed romantic comedy "6 Month Rule," which was filmed in Shreveport. Previous films he's written and directed include "Weather Girl" and "Outside Sales." He also cowrote and acted in "Manic" starring Don Cheadle, Joseph Gordon-Levitt and Zooey Deschanel, which premiered at the Sundance Film Festival. To date he has written seven produced feature films. He has appeared as an actor in films such as Austin Film Festival Audience Award Winner "Junk," "Deep Dark Canyon," "Official Rejection" and "The Good Old Boys" opposite Tommy Lee Jones. His numerous episodic television credits include "ER," "NCIS" and "The Middleman." He also provided the voice of Peter Pan in the Disney animated feature "Return to Neverland." This year, Weaver has returned to Shreveport to star in River City Repertory's comedy "Boeing, Boeing," directed and starred in "Cut to the Chase" as well as directed Sam Shepard's "True West" for River City Rep.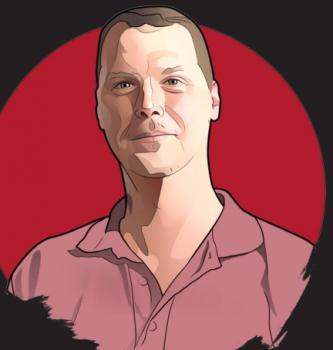 Ryan Williams
Ryan Williams is in his 11th year as director of the Byrd High School drama department. Williams is from Shreveport and attended Byrd High School. He received his bachelor of art in theater/speech from Centenary College of Louisiana in 1999. Upon graduating from Centenary, he moved to New York City for an internship in theater administration at The Juilliard School. He returned to Shreveport and began teaching, and received his master's degree in education from Louisiana Tech University in 2006. He was named Caddo Parish High School Teacher of the Year in 2010. In addition to teaching drama and film classes at Byrd, he also directs the majority of the plays and musicals Byrd Drama produces. Williams has also directed many plays and musicals in Shreveport, including "You're a Good Man, Charlie Brown," "Clue: The Musical," "Schoolhouse Rock Live!," "Honk!" and many others. As an actor, Williams has appeared in many local productions. Some of his favorite roles include Mike in "As Bees in Honey Drown," Jafar in "Aladdin," Mordred in "Camelot," Albert Einstein in "Picasso at the Lapin Agile," Erik in "Grand Hotel," and Eddie Lyons in "Blood Brothers(MLP)," a performance which garnered him the Times Drama Award as Best Actor in a Musical.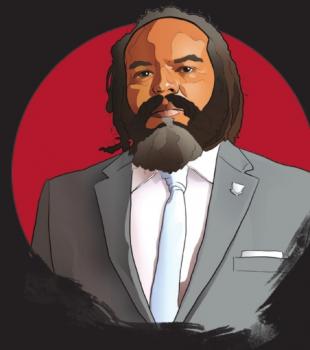 K. Anton Winder
K. Anton Winder is a native of Shreveport. After attending Caddo Magnet High School, Claremont McKenna College and American University School of International Service, he began his career in marketing and business development. His evolution as an information technology and mobility professional began as a founding team member of Apollo Matrix, LLC, a small web and mobile development shop in metro Washington, D.C. After landing and managing projects for clients such as Kellogg's, The Limited Brands and Nikon USA, Winder found his efforts most productive in helping smaller start-ups get off the ground.
Following an introduction and offer from another agency, he moved back to his hometown to bring his knowledge and skills to the fast growing and exciting tech scene in Northwest Louisiana. In October 2014, Winder started his own digital strategy firm, Karthago Strategies LLC. After less than a year, his client base includes the Biomedical Research Foundation, Evergreen Life Services and several start-ups based across the country. Winder has worked and lived on three continents, is a self-taught guitarist and a semi-retired professional club deejay, having had his career peak in 2005, when he played alongside The Crystal Method at the legendary Nation club in Washington, D.C.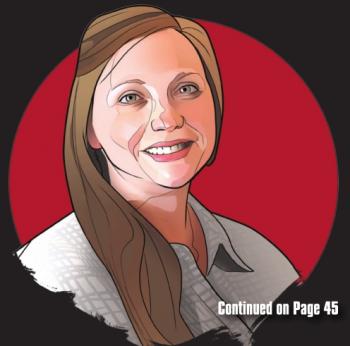 Malia Wollerson
Malia Wollerson is a tax manager in the Shreveport office of Heard, McElroy & Vestal where she focuses on oil and gas taxation, high wealth individuals and private foundation compliance and consulting. Prior to joining HMV in November 2009, Wollerson was a tax manager at KPMG LLP. She is a graduate of Louisiana Tech University, with an undergraduate degree in accounting and went on to pursue a master of professional accountancy. Wollerson maintains memberships with the American Institute of Certified Public Accountants, the Louisiana Society of CPAs and the Council of Petroleum Accountants Society. Wollerson is a graduate of the Shreveport Leadership program and now serves on the advisory board for the program as the junior coordinator. An active community volunteer, Wollerson is a member of the Junior League of Shreveport-Bossier, First Baptist Church of Bossier and several other local organizations.
Want to Go?
General seating tickets are $50 per person, and sponsorships are available. Tickets and sponsorships are available through Nov. 20. For more information, contact Fefe Daniels at the Greater Shreveport Chamber of Commerce at 677-2500 or email Emerie Eck Gentry at ypi@shreveportchamber.org.
The Hilton Shreveport Convention Center Hotel, located at 104 Market Street, will offer YPI a special room rate of $119 for the night of the gala to those who book early. To reserve a hotel room, go to https://resweb.passkey.com/Resweb.do?mode=welcome_ei_new&eventID=14145863.