New Shreveport business CyberReef focuses on client communications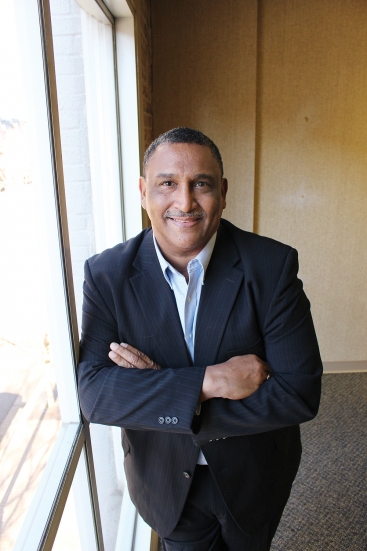 New Shreveport business CyberReef focuses on client communications
The same way a barrier reef protects an island, CyberReef Solutions, an application service provider which relocated to Shreveport this past fall, aims to protect the cyber security of its customers' endeavors.
CyberReef Solutions CEO Hilton Nicholson said the company deals with machine to machine communications services on The Internet of Things (IoT), which he explained as being similar to how people communicate over a cell phone.
"Just like we talk to each other over cell phones, machines talk to machines over the cell phone – data only, no voice," he said.
Examples of such machine to machine communications include traffic signals, which are controlled over the cellular network, digital signage, digital billboards, Redbox video rental machines, kiosk and ATM transactions and other similar processes, Nicholson said.
"Our attention is focused on making those connections secure, focusing on cyber security," Nicholson said. "We partner with Verizon to deliver our services – we're using their network to deliver that service."
Nicholson said CyberReef Solutions, which got started in 2012, offers many advantages for its customers, such as its private network, quicker service and deployment, pre-engineering and significant monetary savings. "The other thing we do is we monitor everyone to make sure it's running right, which is unique," he said.
As the company's website explains, CyberReef's "cloud-based service monitors customer devices 24/7 for operational health and network utilization. The carrier class platform continuously monitors customer devices to detect overages and faults; any abnormal behaviors are immediately sent to inform customers."
CyberReef also offers a more advanced connection through its enterprise with Verizon, Nicholson said. "The uniqueness of what we do – [we are] the only ones who are doing it right now –- through our partnership with Verizon, we integrated our equipment into the core of their network," he said. "When you're on the inside, you can do some unique things." According to the company, several of its valued services include a host that can reach remote devices, static IP addresses which allow users repeated access to devices with the same IP address, private IP addresses which cannot be directly contacted over the Internet, protection against viruses and cyber intruders, an additional layer of security, email notification for alerts and alarms and remote fault diagnosis and repair.
Customers can expect to save up to 60 percent over other network competitors and see a cut deployment time of 90 percent (two to three days as opposed to four to six weeks), according to the company.
While his company has been in an evolutionary process for several years, Nicholson said everything fell into place as recently as this past summer.
"It wasn't until this summer that Verizon provided the validation and support for our solution," he said. "So it has only been this past summer that we laid out our services. It was a huge tech investment to get us to this point, and now we're focusing on hiring technical staff."
The company, formerly known as SCADA Access, was drawn to Shreveport from Fairhope, Ala., in the fall of 2015 thanks to the Entrepreneurs Accelerated Program through the Biomedical Research Foundation in Shreveport, as well as the Louisiana Angel Fund, Nicholson said. "Local investors, the parish and city [of Shreveport] are doing things to attract businesses to Northwest Louisiana," he said. "That was one thing with the funding – the funding came from individual sources, investors that are part of the new Louisiana Angel Fund, [and] it was a package that I just couldn't refuse." CyberReef was also awarded a Downtown Shreveport Development Corporation "Do Business Downtown" grant.
Nicholson said he is a graduate of Louisiana Tech University, and he was eager to be back in this area as well as located in a community that wasn't too large, especially compared to the hectic environment of cities such as Houston or Dallas.
"I thought it was great that we connected to the Shreveport area. There wasn't a better place," he said. "It was enough that it made sense for us to move here."
Shreveport will also receive almost two dozen new jobs as a result of CyberReef Solutions' relocation to the area, as the company has a plan to create several new jobs in the near future, Nicholson said.
"We think long term, probably over the next two to three years, we will hire probably between 20 to 25 engineers and technicians," he said. "That's our plan."
–Sarah Crawford