Nearly 20 restaurants to compete, raise funds for BAC
Nearly 20 restaurants to compete, raise funds for BAC
Martinis and art will combine April 16 for a unique night of drinks, food and music at the seventh annual ARTini fundraiser, benefitting the Bossier Arts Council from 7 to 11 p.m. at Harrah's Louisiana Downs.
Local restaurants, bars and breweries will all come together and each create a signature martini just for the event.
"Guests will purchase a ticket, they come to the event, and they walk around and sample all of the martinis," Robin Jones, executive director of the Bossier Arts Council, said. "There's food and live music and a silent auction and raffles as well."
The event will have an estimated 18 participants making drinks just for the occasion, Jones said. Those businesses include Ralph and Kacoo's, Abby Singer's, Zocolo, the Brass Monkey, River City Grille, Marilynn's Place, Bergie's Tavern, W's Steakhouse, Flying Heart Brewery, Blue Southern Comfort Food, the Remington Suite Hotel, Fast Eddie's, Fatty Arbuckle's and more.
Live rock music will be provided by Irene and the Sleepers, a band from Shreveport.
Guests will get to vote on their favorite martini, and winners will be named for People's Choice, Judge's Choice and Most "Martisinal," Jones said.
Though the event is culinary in nature, the underlying theme is still that of art and its importance.
"Robert Fogel is our featured artist," Jones said. "He makes these giant metal sculptures, and they're called Frankenfish. They light up, and they'll be hanging from the ceiling."
Another special component of the event is the sale of hand-painted, original martini glasses.
"Local artists, staff, board members, community members and interns have all helped paint glasses," Jones said. "They will be $25 per glass at the event."
ARTini is the one and only fundraiser held each year for the arts council, a nonprofit organization, and revenue from the event as well as donations are what fuel the council's many programs annually.
"[The proceeds from ARTini] sustain our programs for the year," Jones said.
Those programs include the assistance the council provides for the community's artists, from the beginner to the advanced.
"We start with a stair-step gallery system, and artists with less than six exhibitions hang in our Emerging Artist Gallery," Jones said.
According to the arts council, the Emerging Artist Gallery is intended to be a "pressure free" space for artists who haven't had the chance to exhibit on their own.
"We teach them how to create an artist's statement and a bio if they don't have one, and we teach them the process of hanging in a gallery and what all that entails," Jones said. "Then, after they've hung in there, they move up to the main gallery, and each time they have to apply."
The main East Bank Gallery is juried and is utilized to introduce community members to various genres of art. It is viewable at the arts council headquarters at 630 Barksdale Blvd. in Bossier City.
The council also hosts outreach galleries throughout the community, and it holds One Stop programs to teach artists various ways they can enhance their careers and spread awareness about their work.
"Their memberships are $25 a year, and they can learn the business side of art," she said. "So we teach them how to upload galleries, how to launch websites, how to use Facebook, how to market with social media; sometimes it's container building or photographing your artwork."
The council's gift shop also sells artwork by local artists, with about 35 artists represented, and was created as another way to feature regional work.
The Bossier Arts Council also focuses on the community's young artists with its Budding Artist Association, which works with children from Bossier Parish and Caddo Parish schools. High school students start the program with a blank portfolio, and through numerous events, they fill up their portfolio by the end of the year as they help plan Arts Education Programming for their schools. About 30 students currently participate.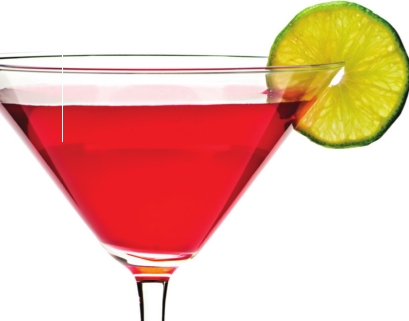 "They meet once a month, and we teach them how to and why it's important to give back in their community," Jones said. "We teach them how to serve on boards, and why that's important."
Students might be unaware of another way the arts council is likely contributing to their art education with the Project Art Supplies initiative, which provides free art supplies for teachers to use in their classrooms.
"In Bossier Parish each student gets $1 per year for art supplies, and we think that's not enough, and teachers are a lot of times coming out of their pockets – they're always coming out of their pockets – for supplies, so we ask that the community donate art supplies," Jones said. "Teachers can then come here, they come in and pick out supplies for their classrooms so they don't have to pay for them."
Other outreaches the arts council participates in include partnering with the symphony for festivals and parades, and children's activities, she said, and it offers a Saturday Speaker Series on the last Saturday of each month highlighting local authors and various literary topics.
Those who are interested in making a donation to the arts council in order to contribute to its programs can do so by visiting www.bossierarts.org and clicking on "Ways to Give."
"You can buy tickets online at bossierarts.org or you can come in person and pick them up – also, all of our board members out in the community have tickets as well," Jones said.
Tickets are limited to 800 people, and last year over 700 people attended the event. ARTini has sold out in the past before, Jones said, so buying a ticket ahead of time will be cheaper and guarantee your spot.
One very important detail is that of a designated driver for visitors, since the night revolves around drinking.
"Once they purchase their tickets they can register with iShuttle," Jones said. "iShuttle will pick them up and take them home."
ARTini is sponsored by Harrah's Louisiana Downs, National Republic and Three Olives Vodka.
– Sarah Crawford
WANT TO GO?
Tickets for ARTini are $55 in advance and $65 at the door. The event will be from 7 to 11 p.m. at Harrah's Louisiana Downs.