Northwest Louisiana has plenty of arts options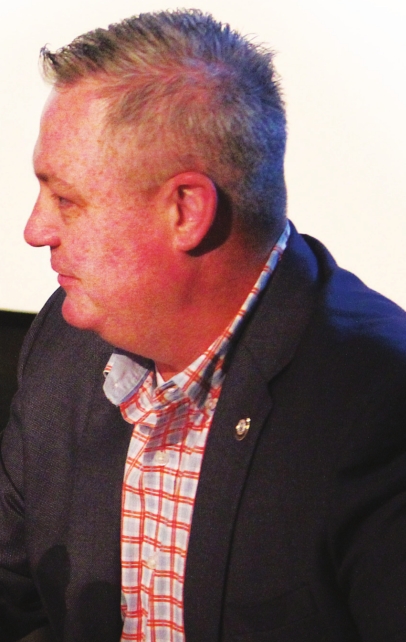 Northwest Louisiana has plenty of arts options
Where else would you find Academy Award winners, Louisiana state officials and artists from around the area noshing on gourmet food and drinks while looking at paintings, storyboards, mockups of buildings and filmed scenes from movies but at artspace?
About 100 artists, art patrons and supporters, including animators and filmmakers from Shreveport's own Moonbot Studios, were introduced to Cheryl Castille, the new executive director of the Louisiana Division of the Arts at an event at artspace in late June.
Castille came to Northwest Louisiana to meet members of the arts and cultural community on her tour of the state just weeks into her new job. Joined by Phil Boggan, assistant secretary for the Office of Cultural Development, and Deputy Assistant Kristin Sanders, the visitors reported they liked what Shreveport had to offer.
"It's a bit overwhelming," said Cheryl Castille, speaking at the gathering of chicken chimichurri with lemon aioli.
Cuban black beans over rice is a featured dish. Several desserts, including sponge cake with lemon sorbet and Louisiana strawberries, complete the well-rounded menu.
Schmidt previously worked at Wine Country Bistro, another of the Jason Brady Restaurant Group's four food businesses (the others are Southern Fork Catering, Zocolo and Parish Taceaux). He had been catering from the Parish Taceaux kitchen when it was decided that a lunch and dinner restaurant would work well at that location.
Open Tuesday through Saturday from 11 a.m. to 8 p.m., Parish Taceaux has a full bar and lots of half-price specials for happy hour.
– Kathleen Ward