A Comforting Ice Cream Parlor
Sweet and savory dishes on the menu
Where:
Blue Southern Comfort Food & Ice Cream Parlor
What:
Chicken Caesar salad pizza appetizer: Yes, you read that correctly. They take a tangy chicken Caesar salad and serve it atop a crispy brick oven-cooked pizza crust for a unique taste that is superb. Strawberry Salad: Baby spinach, fresh strawberries, candied pecans, feta cheese, grilled chicken and drizzled with a honey vinaigrette dressing. The small is great to pair with a meal; the large is a meal.
Blue Burger: The burger that put this restaurant on the map. Tasty burger patty topped with Swiss or cheddar cheese and bacon jam. For your side order, get the cheese grits. You'll be glad you did.
Cookies and Cream Oreo Sundae: Homemade ice cream, chocolate syrup, marshmallow fluff, Oreos = Delectable.
Southern Belle Cocktail: Deep Eddy Peach, Maker's Mark bourbon, sweet & sour and soda. Very refreshing and perfect drink for the fall.
Next Visit:
Three Little Pigs Pizza: Homemade marinara sauce, Italian sausage, bacon and pulled pork, with mozzarella and Parmesan cheese. This is a pizza that would definitely make the Big Bad Wolf happy.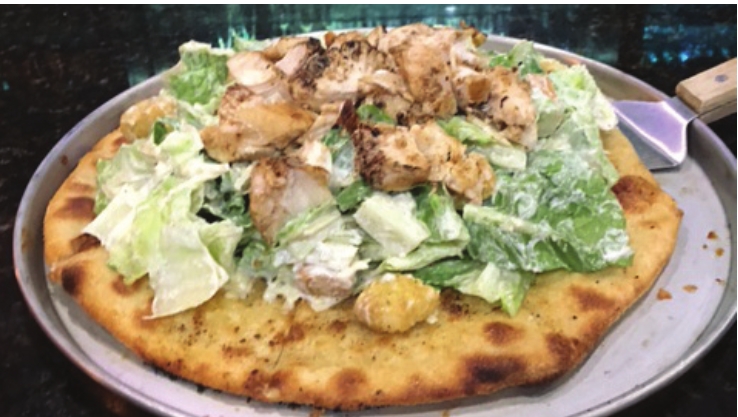 Popular:
The Blue Burger. It's legendary!
Vibe:
Cozy neighborhood restaurant with a down-home feel, where it's likely you'll run into someone you know.
Fun Fact:
Blue does brunch. Menu items include grits carbonara, fried egg sandwich, Bananas Foster pancakes and New Orleans Style shrimp and grits. The best brunch menu item might be the bottomless mimosas, Bloody Marys and margaritas.
Final Word:
Fresh take on comfort food, complete with an ice cream parlor.
Cost:
Appetizers start at $8 Soups & salads start at $6 Entrées start at $21

– Mark Crawford
5863 Fairfield Ave. Shreveport, LA 71101 216-5327 Web site: bluesoutherncomfort.com Sunday: 10 a.m. to 2 p.m. • Monday: Closed Tuesday-Thursday: 11 a.m. to 8:30 p.m. Friday and Saturday 11 a.m. to 9:30 p.m.