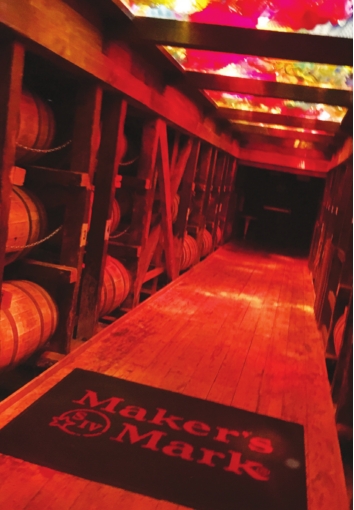 Local ambassador puts Mark on Maker's Mark bourbon
I've been known to enjoy a bourbon cocktail every now and then. My first choice in bourbon is always Maker's Mark. Most people ask if I like that brand the best because my name is in the title. I assure you, it's not. The flavor of Marker's Mark bourbon is like nothing else and, to me, is as recognizable as Coca-Cola or Pepsi.
Let's rewind to just over seven years ago to February of 2009. I signed up to be a Maker's Mark Ambassador. Along with my ambassadorship came the placing of my name on a metal plate that was then affixed to a newly-filled barrel of Maker's Mark bourbon. You're sent a welcome kit when you sign up, and in this kit was a letter that said in seven to nine years, the bourbon in my barrel would be aged enough to be bottled and then shipped out to be sold all across the world. Each Christmas, I was sent a gift. The first year, it was a miniature Christmas sweater, sized just right for a Maker's Mark bottle. The next Christmas, it was a scarf for a bottle. With each passing Christmas, the great folks at Maker's Mark continued sending little clothes for bottles of Maker's Mark. That brings us to March of 2016.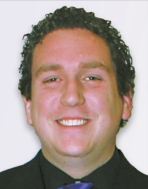 There was an oversized envelope in the mail one day from an address I didn't know. I opened it up, and in it was one of the best things I'd ever received via the United States Postal Service. In what is usually a collection of bills and catalogs to which I didn't subscribe was a golden ticket. A literal golden ticket to the Maker's Mark Distillery in Loretto, Ky.! My barrel was ready. I began planning my trip then. I only had a window of April 1 until Sept. 30 to visit the distillery to buy bourbon that had been in my barrel.
I flew out of Shreveport Regional Airport on a Thursday and landed in bluegrass country, Lexington, Ky. I had a friend fly in and meet me for a tour of the Kentucky Bourbon Trail. We made stops at Town Branch, Woodford Reserve, Wild Turkey, Heaven Hill, Ky., and finally Maker's Mark.
Loretto, Ky., is about an hour's drive from Lexington. Upon arrival at the distillery, I presented my golden ticket and was whisked away to a special ambassadors room to meet with an ambassador liaison. We verified how many bottles I'd be buying and what I wanted on the label. My friend and I then proceeded to the tour. Of all the distilleries we toured, Marker's Mark was by far the most picturesque. Rolling hills with lush, green landscaping and a small river running right through the middle of everything made for a very tranquil experience. On the tour, we were shown the various stages of the production process, where the bourbon is bottled and labeled and hand-dipped in the red wax. The last part of the tour took us to the tasting room, where we were allowed to sample four 1-ounce pours (Kentucky law). With that, the tour was over, and we proceeded to the gift shop, where I was able to pick up the six bottles with my name on the special label. Every bottle of Maker's Mark is sealed with red wax. It's a trademarked signature of every Maker's Mark bottle since the very beginning, back in 1954. I got to hand-dip each of the six bottles with my name on them and even put a special ambassador stamp in the wax on the top of each bottle.
This trip was such a wonderful and educational experience. I have a much better appreciation for bourbon than before the trip. I would call it a "once in a lifetime trip," but before I left the distillery, I signed up to be an ambassador again. I know they're looking forward to seeing me again in about seven years.
– Mark Crawford