BE A FAN OF SHREVEPORT-BOSSIER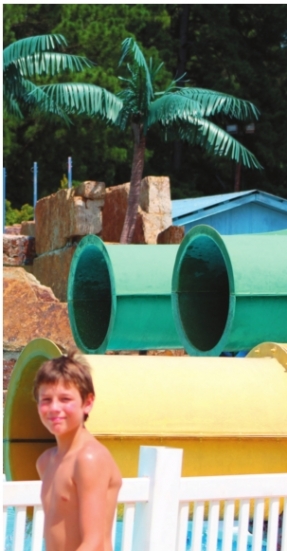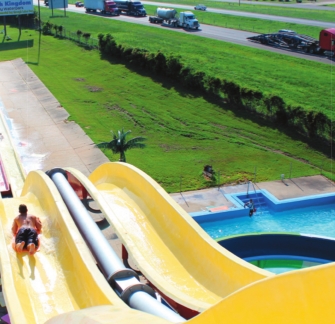 Campaign rewards locals for visiting tourist attractions, May 1-31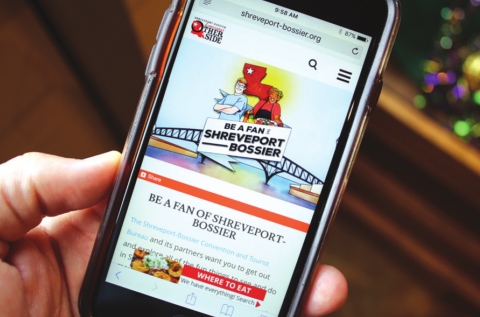 The "Be a Fan" campaign, which was introduced in 2016 by the Shreveport- Bossier Convention and Tourist Bureau and its partners, will expand in 2017 to include new events and giveaways, May 1-31. The campaign coincides with National Travel and Tourism Week, which will be celebrated May 7-13 in destinations throughout the United States. The month-long celebration in Shreveport-Bossier aims to incentivize locals and visitors alike to explore local museums, restaurants and tourist attractions while taking advantage of money-saving offers. Complete details of the promotion are available at www.BeaFanofSB.com.
Examples of discounts being offered by the participating attractions include 50 percent off tickets to the Shreveport Symphony Orchestra, buy-one-get-one admissions to Chimpanzee Discovery Day events at Chimp Haven, buyone-get-one games of bowling at Holiday Lanes and more. Offers may be redeemed during the promotional period, May 1-31, and some restrictions apply. A complete list of 25 exclusive offers may be viewed at www. BeaFanofSB.com.
Visitors to the site can also enter to win a huge staycation package giveaway. The prize package includes free passes to attractions like Gators and Friends Alligator Park and Exotic Zoo, Splash Kingdom Waterpark, Robinson Film Center, Red Herring Escape Rooms and more, as well as valuable gift certificates from local businesses. Entries for the giveaway will be accepted through May 31.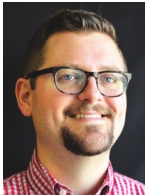 For the first time in 2017, the "Be a Fan of Shreveport-Bossier" campaign will partner with the Young Professional Initiative of Northwest Louisiana and its partners to co-host the Shreveport Downtown Scavenger Hunt, 5-8 p.m., Wednesday, May 3. This event will ask locals to photograph scavenger hunt items in order to compete for prizes provided by local tourist attractions and restaurants. The scavenger hunt is free and open to all ages. To participate, individuals or teams should checkin at Remington Suite Hotel in downtown Shreveport, 5-5:30 p.m., on Wednesday, May 3. To learn more, search for "Shreveport Downtown Scavenger Hunt" at SBFunGuide. com or on Facebook.
Also new this year is the Be a Fan Downtown City Tour, a guided shuttle tour of downtown Shreveport offered by iShuttle, LLC, and the Shreveport-Bossier Convention and Tourist Bureau at 1 p.m. on Saturday, May 13. Tickets are now on sale for the tour, which will depart from the Shreveport Municipal Auditorium parking lot and will visit such stops as The Agora Borealis, Southern University Museum of Art, Shreveport Aquarium and Cloud 9 Café and Catering. Tickets are $10 each and must be purchased in advance at www.BeaFanofSB. com.
Anyone who takes advantage of the "Be a Fan of Shreveport-Bossier" offers during the month of May is asked to share their experiences on social media using the hashtag #BeaFanofSB.
– Chris Jay
MORE INFORMATION:
For more information on things to see and do in Shreveport-Bossier, visit www.Shreveport-Bossier.org or call 800-551-8682. For complete details of the "Be a Fan of Shreveport- Bossier" campaign, visit www.BeaFanofSB.com.