St. Jude Dream Home
"It is always better to stand out than to blend in," said Myron Griffing, owner of space: interiors and interior designer of this year's KTBS 3/St. Jude Dream Home.
The modern farmhouse-style home does just that, wowing visitors.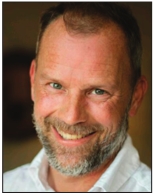 The 3,200-square-foot home is located in the Lost River subdivision in Benton and features four bedrooms, three and a half baths, and a three-car garage. Its estimated value is $450,000.
Rodgers Home and Construction has built all 27 Dream Homes. Owner and builder Philip Rodgers says he likes to incorporate current trends into the homes. "The trend everyone is doing right now is the farmhouse look," he said.
The home's exterior is a combination of brick and vertical siding and some galvanized roofing. Texture was added to the brick exterior with sacking. The garage and courtyard brick are painted white.
The shutters are hand painted to give them a distressed look, and the porch ceiling is light blue to deter pests. The porch and courtyard are paved with slate tiles. Furniture is from Nader's Gallery.
A glass and metal door leads into a foyer flooded with sunlight. A modern "Sputnik" light from Henson's Lighting shines down on a painting by local artist Vanika Terhune. A bright blue basket weave console table and lamps from the space: interiors collection sit beneath the painting.
"We really wanted the palette to be very simple. Mostly black, white and gray with punches of cobalt and gold," said Griffing.
DeLoach Painting did the treatment on the living room ceiling. Griffing says it was a six-part process that alternated sanding and painting to create a waxy appearance. "It's impactful. How many times do you walk into any home and go 'wow' over the ceiling?" The blue velvet sofa and painting above the fireplace are from Nader's. Black-and-white chairs, mirrors and the side tables are from Paul Michael Co. in Monroe. The spiky console and black wooden bench in front of the fireplace come from Walsworth and Co. in Monroe. The chicken table is from space: interiors.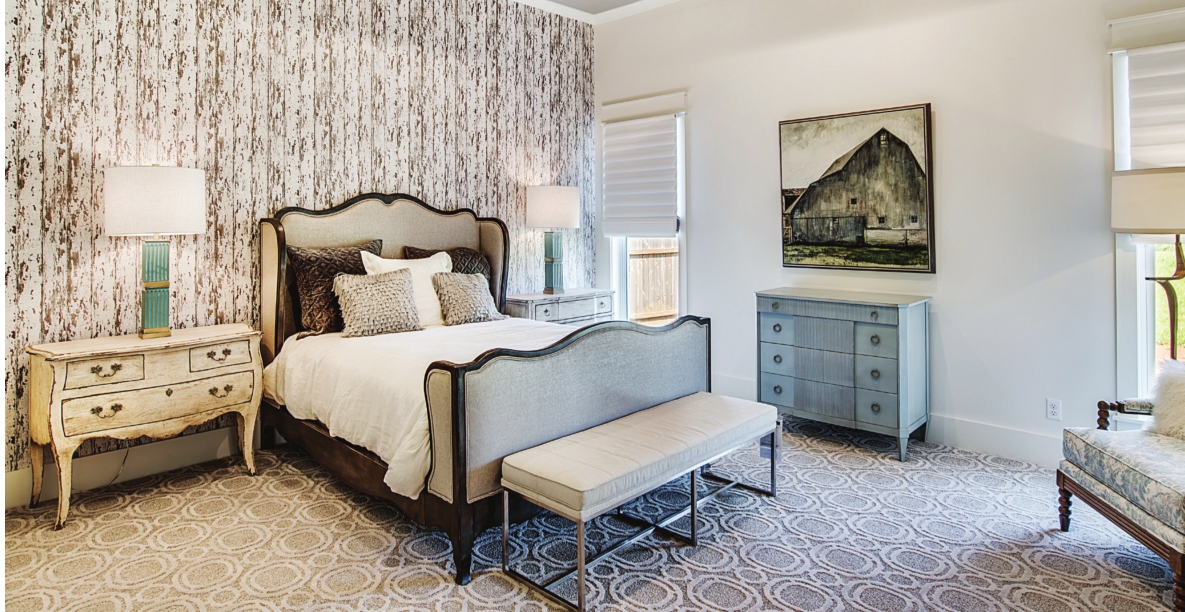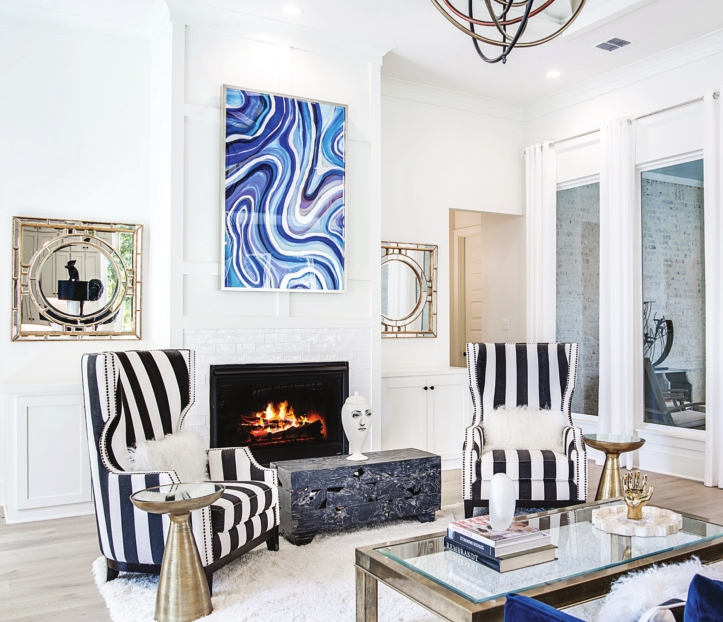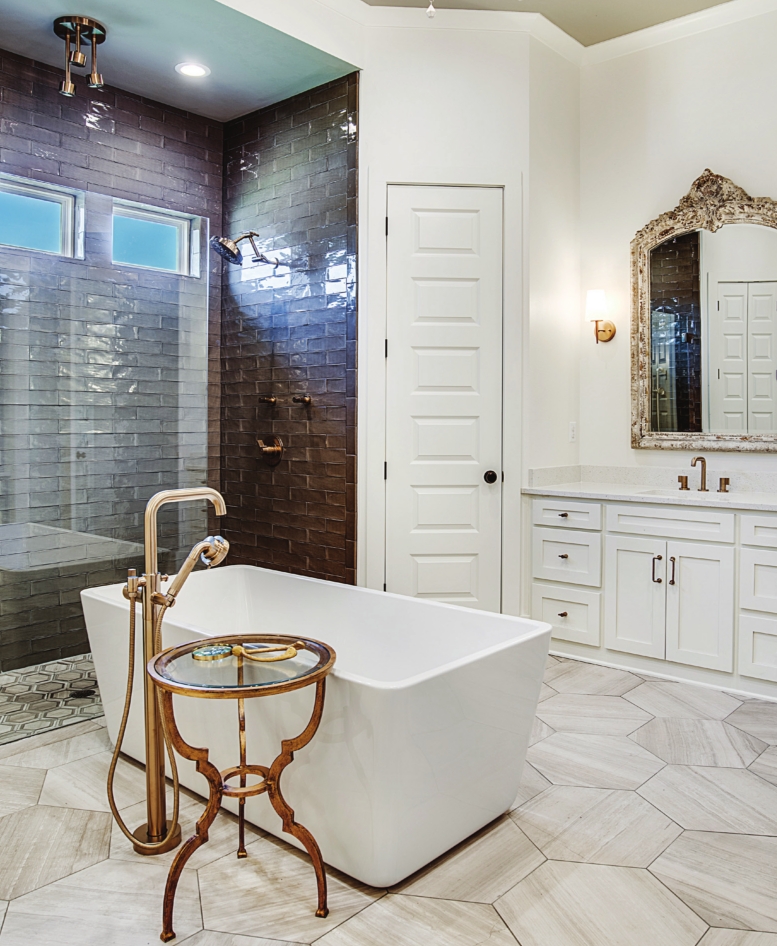 Griffing said the open dining room/ kitchen area is his favorite. "We painted the ends (of the room) black so it really defined the space," he said. Three wood beams were painted gray to highlight them. Lantern light fixtures hang from each. The black kitchen island is topped with a quartz countertop and has a black apron sink. The cabinets are also painted a shade of gray.
A table with a zinc top stretches the length of the dining area. The metal chairs look like worn wood. The table, chairs, African masks and bullhorns came from Paul Michael Co.
A door off the dining area leads out to the back patio. A retractable screen from Quality Shades & Shutters can be raised and lowered with a phone app or a remote control. Porcelain tile wood-look flooring is laid in a chevron pattern. Petrified wood end tables are from Walsworth and Co., while the patio furniture came from Corner Collection on Line.
Three bedrooms are on the first floor.
All of the bedroom furniture came from Ethan Allen. Bedrooms one and two are staged as children's rooms. Both have gray ceilings.
"We always paint our ceilings. It's generally the largest unencumbered wall in a room. If you just paint your ceiling and basically do a nice neutral around the base, then you're not in a gray room, you're in a room with gray," said Griffing.
The master bedroom has a photorealistic wallpapered accent wall and his and hers nightstands. The floor lamp is by Walsworth and Co. A modern bench is at the foot of the bed.
A trough tub is positioned as a showpiece in the master bath. The shower has handmade, handglazed tiles and a rain shower head.
Honeycomb tiles on the shower floor are echoed in larger travertine tiles on the bathroom floor.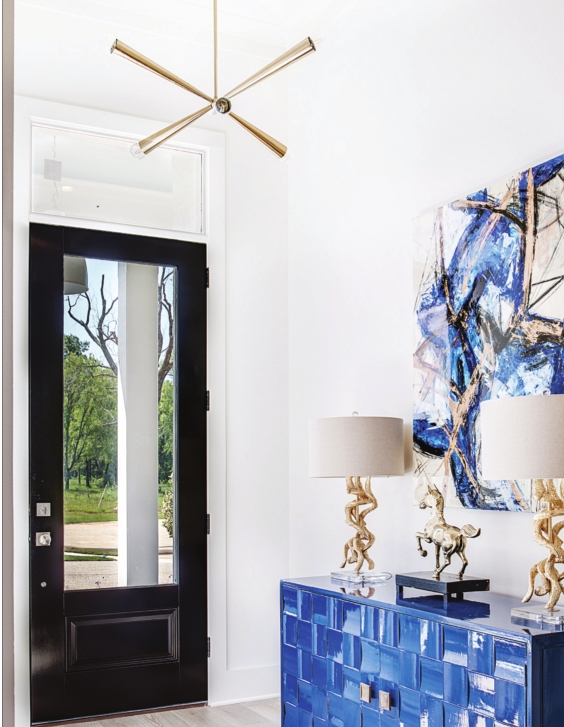 "Color is tricky … lighting plays a huge role," Griffing said. "Whenever we're picking out colors, we always do big samples so we can see it at night and day and midday, and how it changes."
Another bedroom, bonus room and bathroom are on the second floor. Downstairs, a half-bath adds a surprise element to the home with the same color palette used in an unexpected way.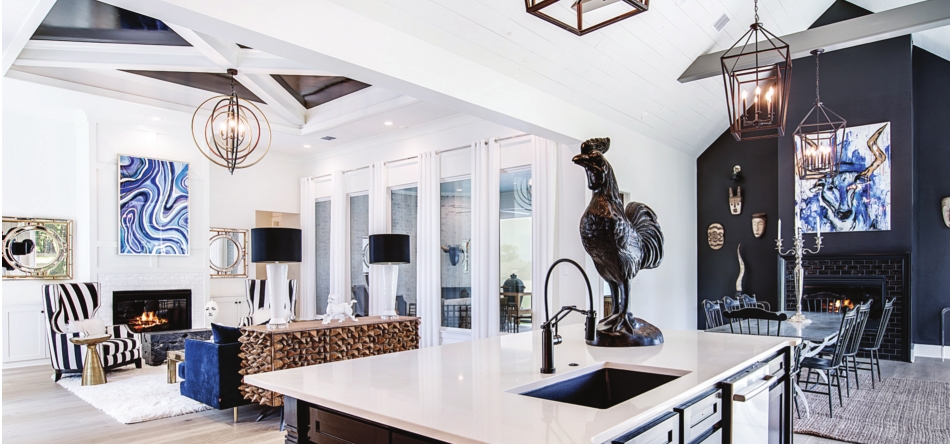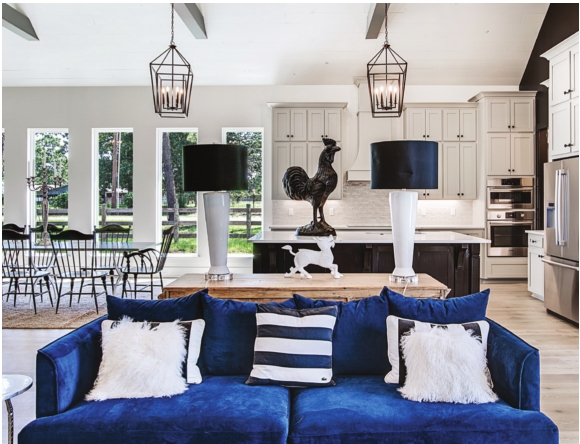 Local pediatric physician Dr. Donald G. Mack created the St. Jude Dream Home Giveaway in 1991. The first Dream Home was built in Shreveport and raised $160,000 for the hospital. Since then, the annual KTBS 3/St. Jude Dream Home fund-raiser has raised more than $30 million for the hospital.
Located at 200 Sam Willen Drive in Benton, the KTBS 3/St. Jude Dream Home is open to visitors every weekend through Aug. 6 on Saturdays from 9 a.m. to 5 p.m., and Sundays from noon to 5 p.m. Tickets are $100 each and may be purchased at dreamhome.org, by phone at 1-800- 724-2423, or at any Porter's Fine Dry Cleaning or Moffitt Mazda location.
The grand prize drawing will be from 2-5 p.m. on Sunday, Aug. 13, on KTBS 3.
photos by Marc Gibson Photography