Tyler's Emerging Craft Beer Scene
Exploring the brews of East Texas
For many beer drinkers in the Deep South, craft beer, once a curiosity, has become a fixture of daily life. Shreveport-Bossier has benefited from the opening of three outstanding craft breweries since late 2013, and Louisiana's craft brewery count continues to skyrocket as new breweries open for business. In Louisiana, local beer was once synonymous with a single brewery – Abita Brewing Company – and now more than 25 craft breweries serve communities ranging from Monroe to Lake Charles.
Just across the Texas state line, only 90 minutes west of Shreveport-Bossier, a similar transformation is under way in Tyler, Texas, a community where "drinking local" would have meant ordering a Shiner Bock until very recently. Craft beer enthusiasts in Shreveport- Bossier who make the trip to experience Tyler's beer scene will recognize the excitement and energy of their emerging craft beer culture.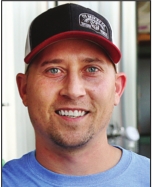 True Vine Brewing Company (219 South Englewood Ave., Tyler) has a laid-back, backyard vibe unlike any other brewery in the region. The brewery's tiny, 500-square-foot tap room opens up onto a sprawling courtyard hangout complete with a live music stage, hand-made benches and charmingly mismatched table-andchair sets. Founder and owner Ryan Dixon opened the brewery in 2014. The scrappy, DIY feel of the brewery is a reflection of Dixon's warm, welcoming personality.
"When I saw this building, I saw an opportunity to make something ugly beautiful. It had some really good bones," Dixon said.
"Ultimately, my goal here is to make Tyler a better place."
The beer being produced by True Vine is creative yet approachable, mostly low-alcohol and flavorful without being overly hoppy or bitter. The brewery's top sellers include Mermaids & Unicorns, an easydrinking blonde with hints of peach and orange, and Rose City Pale Ale, a dry-hopped American pale ale infused with organic rose hips. One of the joys of a visit to True Vine is the opportunity to taste experimental small-batch brews created by Dixon and his team. The best time to experience these small-batch beers is at their monthly Open Taps event, held from 5-10 p.m. on the final Saturday of every month. True Vine is kid-friendly and dog-friendly.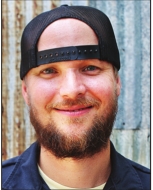 Located just a short drive from True Vine in the heart of downtown Tyler, ETX Brewing Company (221 S. Broadway Avenue, Tyler) has a completely different vibe, but the beer is similarly remarkable. A handsomely appointed tasting room with nine diverse beers on tap, ETX is the passion project of brothers Matt and Brian Gilstrap. The brewery specializes in "hazy IPAs" and easy-drinking styles, including their top-selling Brick Street Blonde. ETX is one of Texas's newest craft breweries, having opened for business on Jan. 4.
"We first launched with five beers, and we just keep adding more and more," Brian Gilstrap said. "We try to rotate in new beers every week."
The best time to visit ETX Brewing may be Friday or Saturday night, when there's live music in the tasting room and food trucks on site including local favorite Curbside Taco. For craft beer enthusiasts who are traveling with four-legged friends, ETX welcomes dog owners each Thursday night, 4-10 p.m., for a "Yappy Hour" that routinely attracts more than 100 dogs.
The culinary scene in Tyler is also growing. Perhaps the most essential dining experience in Tyler is Stanley's Famous Pit BBQ (525 South Beckham Ave., Tyler), one of Texas Monthly's "50 Best BBQ Joints in the World," but new restaurants seem to be opening on an almost daily basis along the city's main thoroughfares.

Aspen Creek Grill's (1725 West Southwest Loop 323, Tyler) green chile-laced shrimp and grits provide a creative, delicious twist on the Louisiana dish. Fans of sweet treats will not want to miss the incredible warm cookies at Sister2Sister Cookies (322 East Southeast Loop 323, Tyler), an adorable drive-thru cookie joint that has drawn national acclaim for their thick, freshly made cookies in flavors like snickerdoodle and white chocolate macadamia nut.
– Chris Jay
MORE INFORMATION:
For more information on planning a visit to Tyler, check out www.VisitTyler.com.