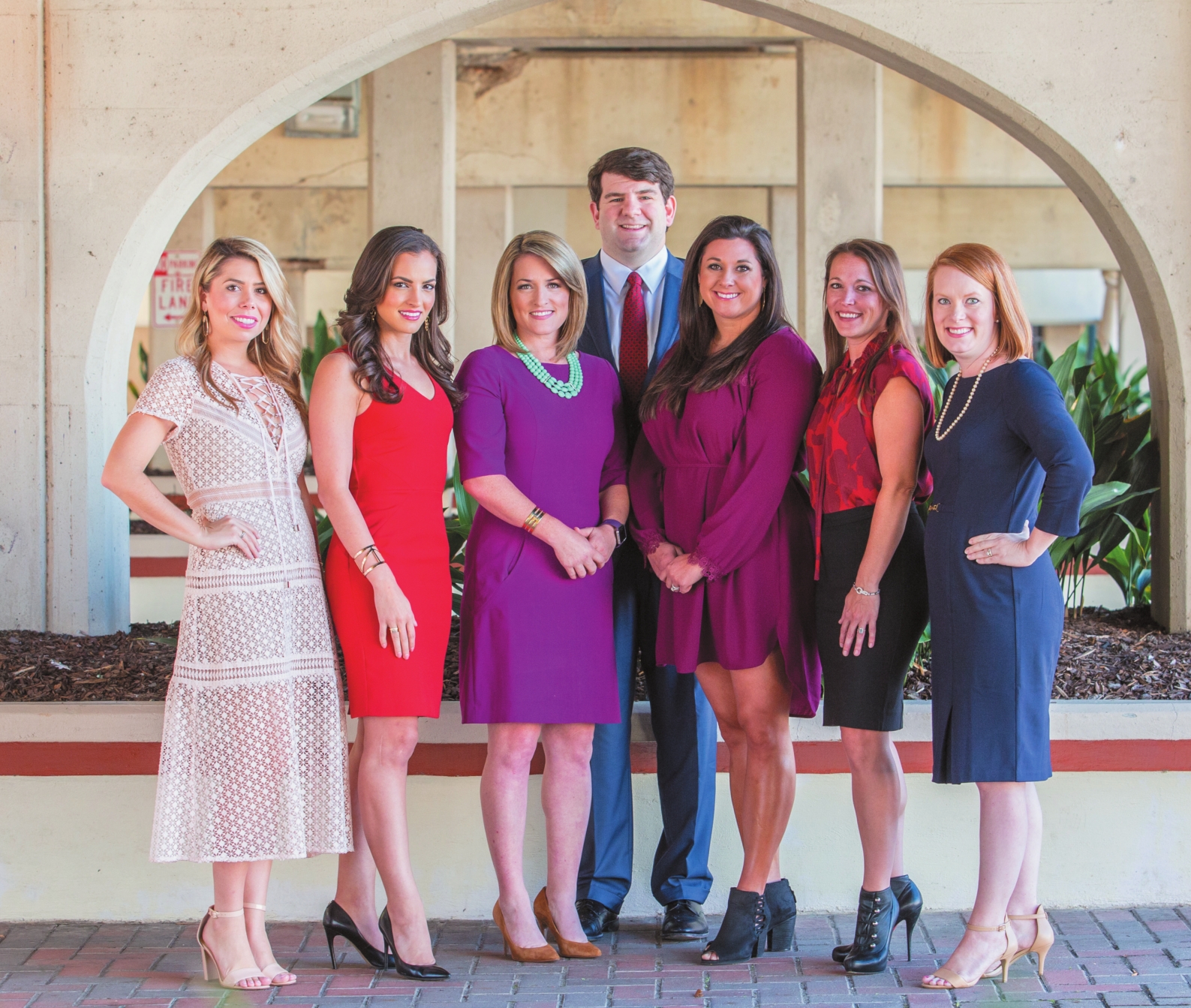 The 2017 group of 40 Under 40 honorees were selected from the largest group of candidates in the 11- year history of the event. Presented by the Young Professionals Initiative (YPI), an offshoot of the Greater Shreveport Chamber of Commerce and the Bossier Chamber of Commerce for engaging tomorrow's leaders continues to be a benchmark for other young professionals to follow. The candidates chosen for this recognition represent companies that are members of the chambers, and we are proud of these companies commitment to recognizing the value of their young employees. It is indeed a prestigious group of which to be a part. This year will add up to 440 total honorees and 11 that will have earned the top award.
The Forum is proud to continue to be the presenting sponsor of this event and has been involved since it first began over 10 years ago. We have continued to see these incredible people that are recognized by the YPI participate in our communities and interact with them frequently through the companies and organizations they represent by spotlighting their efforts. Their leadership is vital, as they will be (and some already are) our future leaders and role models.
2017 40 Under 40 honorees talents and leadership skills are necessary for us to continue to grow and innovate for the continued growth of our region. To see this success at such a young age can only mean good for Shreveport-Bossier, and we hope that these mavericks stay in our city, raise their families and share the talents that brought them this recognition.
Please congratulate this remarkable and talented group of professionals and thank the companies they represent for recognizing their roles in our communities now and in the future.
Meet the 2017 YPI Honorees
Sabrina C. Adsit
Sabrina Adsit is a Texas native and Shreveport transplant by way of New York City. NYC was where she first began her caffeine-dependent lifestyle, fortunately preparing her for what her life was to be like in Northwest Louisiana. She attended Baylor University, where she studied journalism and public relations. Currently, she is the festival, media, sponsor and event producer for the Film Prize Foundation. The Film Prize Foundation is comprised of Film, Music, Food and Startup prize, as well as Film Prize Junior and the Memphis Film Prize. She started working for the Film Prize in its very first year, and has been fortunate enough to call Shreveport her home for the last six years. She is a serial chips and salsa eater, military wife, dog mom, passionista and life traveler.
Alexandra Aiello
Alexandra "Allie" Aiello is an assistant district attorney in Bossier Parish and works as title attorney at Vintage Title of Louisiana. Allie grew up in the Shreveport-Bossier area and graduated from Loyola College Prep. After high school, she graduated from the University of Mississippi with a bachelor's degree in accountancy. In 2012, Allie received her Juris Doctorate from Loyola University New Orleans College of Law with certificates in both taxation and civil law. After completing her education, she returned to the Shreveport-Bossier area and began her career as a lawyer.
Allie currently serves as the president of the Providence House board of directors. She is also involved in the Junior League of Shreveport-Bossier, the Krewe of Justinian, and numerous other organizations and political campaigns.
Allie met her husband and fellow attorney, Christopher Stahl, through her involvement with the Young Lawyer's Section of the Shreveport Bar Association. Their home is in Bossier City. In their spare time they enjoying traveling, playing with their two dogs, Lucy and Thor, and working in their yard.
Desiree Alexander
Ms. Desiree Alexander, Ed.S., is an award-winning, multi-degreed educator who has been in the educational field since 2002. She is currently the regional director of North Louisiana for the Associated Professional Educators of Louisiana and is the founder CEO of Educator Alexander Consulting, LLC.
Ms. Alexander is lifetime certified in Louisiana in secondary English education, reading specialist, school librarian, educational technology facilitator, educational technology leader and educational leadership 1. She is certified in Texas in principal English, language arts and reading for grades 4-8 and 8-12, reading specialist for grades EC-12, and school librarian.
She holds multiple technology certifications, including, but not limited to, IC3, Google Certified Trainer, Google Innovator, Google Level 1 and 2, Apple Teacher 2016, and a Microsoft Certified Educator.
She holds a bachelor's, a Master + 30, and an education specialist degree in curriculum and instruction from Louisiana State University. She holds a Master of Library Science from Texas Woman's University. She holds a Master of Educational Leadership with a concentration in educational technology leadership from Nicholls State University. She is currently pursuing a doctorate in education with a concentration in educational leadership from Lamar University.
She is the 2017 PBS Learning Media Digital Innovator for Louisiana, 2016 A+PEL Member of the Year, 2015 Librarian of the Year for Louisiana Librarian Association, 2014 Leader of the Year for Region 2 Louisiana Association of Computer Using Educators, and a campus 2015 Teacher of the Year in the Zachary Community School District.
Learn more at www.educatoralexander.com.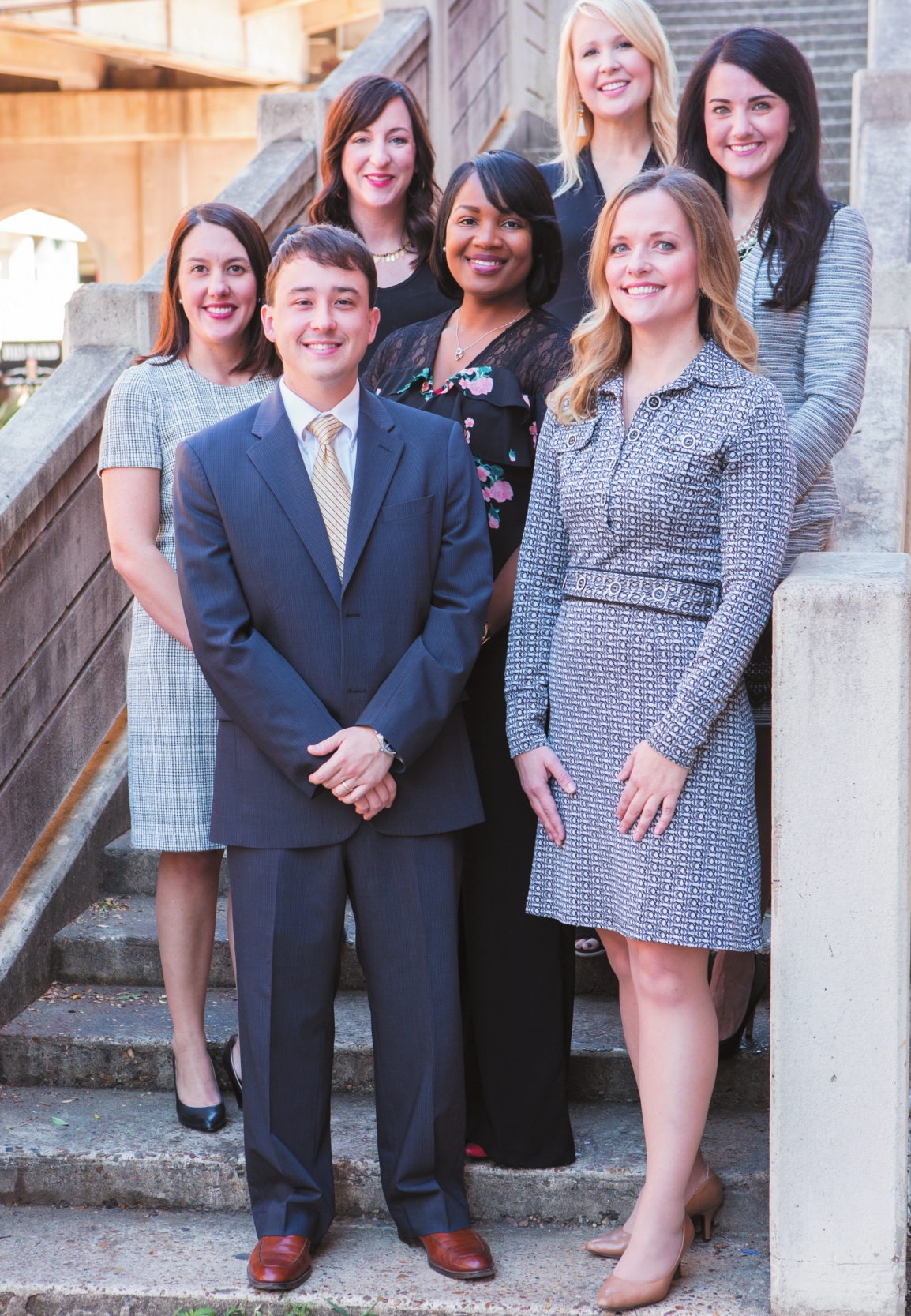 Gabriel Balderas
Gabriel Balderas is a local chef of the Shreveport area, where he has worked for the past nine years. Balderas arrived in Northwest Louisiana by way of Birmingham, Ala., where he worked at several top eateries including The Club and Hot & Hot Fish Club. Balderas has also spent time working with and learning from some of the most respected chefs in the world, participating in events from Los Angeles to New York. But Balderas's true appreciation of food began in Mexico City, where he learned an appreciation for details when selecting and preparing food as a child. Balderas has become an advocate for seasonal clean food and promotes the use of local ingredients. Currently, Balderas is conducting El Cabo Verde, a pop-up restaurant concept, as well as a line of food products based in Shreveport/Bossier.
Leigh Anne Chambers
Leigh Anne Chambers is the current director of patron advancement at the Shreveport Symphony Orchestra. Holding an M.A. in speech with an emphasis in theatre and arts administration, she has previously served as the executive director of both the Bossier Arts Council and the North Central Louisiana Arts Council in Ruston. With a background in the performing arts and deep love for the visual arts, she could not imagine herself working any other field. Leigh Anne is the happy mother to Sophia Chambers and is married to artist and educator Joshua Chambers.
Margo Clendenin
A proud native of Shreveport, La., Margo spent the early part of her career honing her skills in public relations and marketing both as a press secretary for a United States congressman and at a renowned global communications consulting firm, APCO Worldwide. For the past seven years, Margo has worked in the nonprofit community, first at the Community Foundation of North Louisiana, then at Centenary College of Louisiana, where she oversaw multimillion-dollar fundraising campaigns. Today, she serves our community's most vulnerable citizens – its children – as program director for CHRIS- TUS Shreveport-Bossier Health System's 17 signature Children's Miracle Network Hospital programs. Margo is particularly proud that through her passion for fundraising she helps bring positive impacts to our North Louisiana community. Her proudest achievements by far are her two fantastic children, Evelyn Ann and John Axel.
Konstantin Dolgan
The idea of starting LA New Product Development Team came to Konstantin when he was driving to Houston back in 2013.
He realized the need of a cross-functional team that could turn ideas into marketviable solutions. Back then, he was a Ph.D. student exploring material science at Louisiana Tech University.
Before coming to Tech, Konstantin has received two degrees in engineering along with three years of sales and management experience. His passion to entrepreneurship, drawn from his parents, and the combination of technical skills and knowledge equipped him with the essentials needed to launch a product development team.
He started a student organization to gain experience managing multidisciplinary teams and projects.
After graduating from Tech, Dr. Dolgan joined DXP Enterprises Inc. as an R&D engineer. He helped the company with the development and optimization of centrifugal pumps. Working as an engineer K. realized that engineering without an entrepreneurial aspect was not exciting to him.
So, in August 2016 along with Onega Ulanova, he opened LA NPDT office in Shreveport, La. Along with his team, Konstantin is currently helping businesses to realize their product innovations.
Outside of work Konstantin is a soccer player, a dog owner and a volunteer at various business-oriented organizations.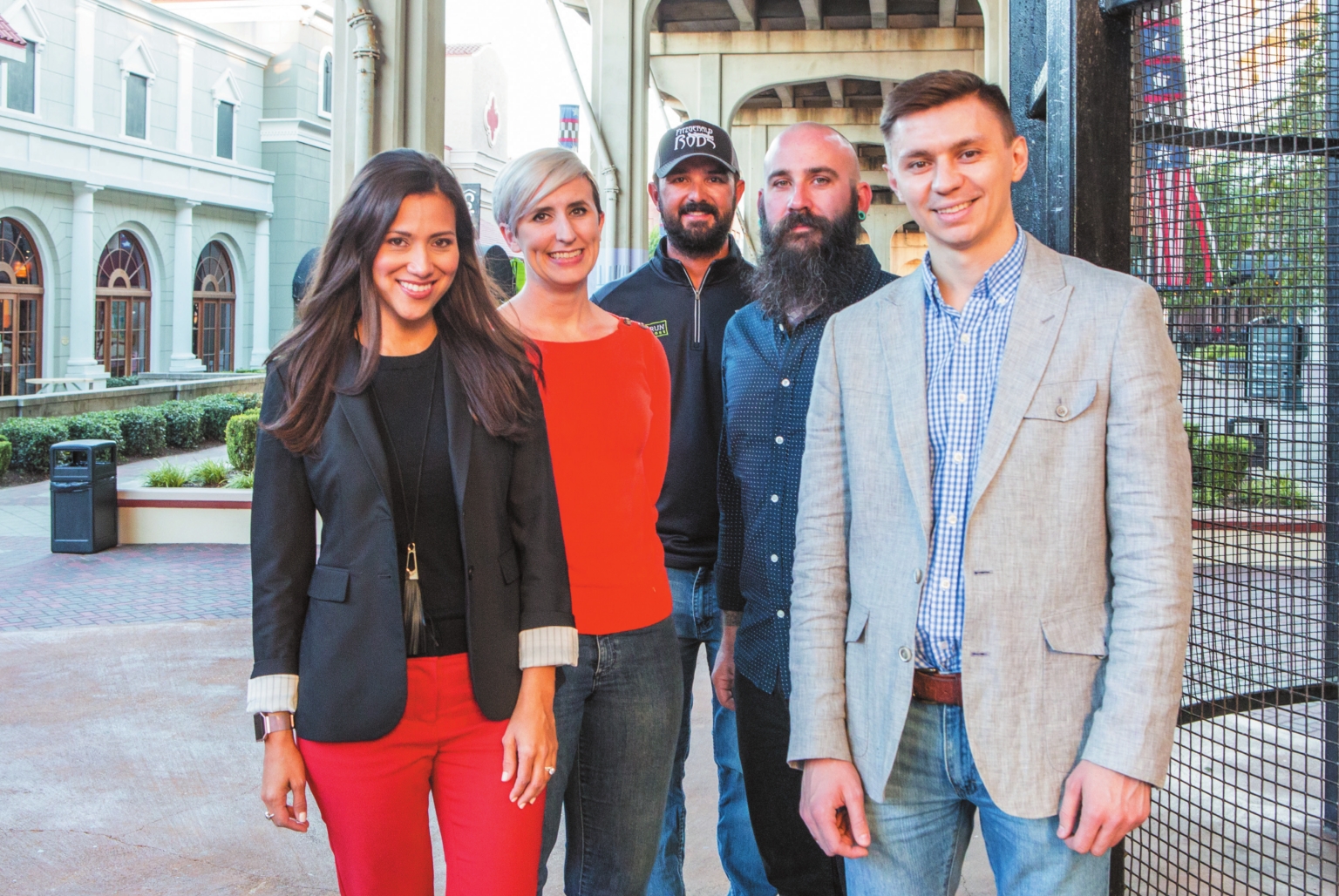 Katherine Douthitt
Katherine Douthitt is a shareholder and director of Blanchard, Walker, O'Quin & Roberts, a professional law corporation, where she joined as an associate in 2008. Her law practice involves oil and gas title examination and transactions, as well as commercial law, where she represents and advises clients in employment matters, lending transactions, corporate matters and various other legal issues arising in the course of doing business in Louisiana. She also has experience with local government work, particularly in public financing transactions.
Katherine is a proud LSU Tiger, and her education at Louisiana State University in Baton Rouge, La. — including a law degree, M.B.A., and an undergraduate degree in accounting with a concentration in internal auditing — lends particularly well to her business-focused practice. Katherine is a licensed title insurance producer as is an agent of First American Title Company of Louisiana. She is a member of the American, Louisiana State, and Shreveport Bar Associations as well as the Ark-La-Tex Association of Professional Landmen, the Louisiana Land Title Association and the Louisiana Association of Independent Land Title Agents.
Katherine is a native of Natchitoches, La., and now enjoys living in Shreveport with her husband, Jeff, and their sons, Cook, 4, and Whit, 1. She serves on the boards of Shreveport Symphony Orchestra and the Fuller Center for Housing of Northwest Louisiana, as well as the board of the Junior League of Shreveport-Bossier, of which she has been an active member for many years.
Lt. Col. Bill Fish
Originally from Flagstaff, Ariz., Lt. Col. Bill Fish is currently the commander of the 11th Bomb Squadron at Barksdale AFB. After graduating from Northern Arizona University with a B.S. in education, Lt. Col. Fish pursued his lifelong dream of flying, joining the United States Air Force. Following navigator training at Naval Air Station, Pensacola, Lt. Col. Fish received his assignment to Barksdale AFB. Lt. Col. Fish's first weekend at Barksdale would prove to be one of the most important. While attending an LSU football game, he would meet his future wife, Jennifer. They would add two children in the years to follow. As a member of the 2d Bomb Wing, Lt. Col. Fish deployed multiple times to the Pacific as well as deployments flying combat operation in Iraq and Afghanistan. Lt. Col. Fish continued his education, earning an M.A. in industrial and organizational psychology from Louisiana Tech and graduated from the U.S. Army Command and General Staff College. Following an assignment to United States Strategic Command, where he would help shape the nation's nuclear plans, Lt. Col. Fish returned to Barksdale. He served in multiple positions including the 2d Bomb Wing's director of staff. As director of staff, Lt. Col. Fish represented the Wing at multiple civic organizations to include the Shreveport and Bossier Chambers of Commerce.
Lt. Col. Fish is dedicated to improving quality of life, including helping establish the Roots For Boots Airman Sponsorship program and helping lead the effort to establish a charter school on base.
Adam J. Foret
Adam grew up around animals, spending time with his father, training and caring for their family hunting dogs. "As a physician and an avid sportsman, my Dad instilled in me a love for the outdoors, a passion for animals and a medical curiosity that developed into a veterinary career.
I love helping to grow and maintain the human-animal bond. Every day we take care of animals so they can take care of their people."
Adam has advanced training in ultrasonography, orthopedic surgeries, and rigid/ flexible endoscopy and laparoscopy, both minimally invasive procedures.
Thanks to his expertise, UVH also offers laparoscopic spays ovariohysterectomies, a keyhole procedure that is up to 60 percent less painful than traditional procedures. "Pets are family members, and we pride ourselves on taking care of the entire family." Adam is passionate about preventative medicine and using genetics / DNA to help maintain health. UVH offers tailored wellness and prevention plans for each individual pet.
Adam and his wife, Catherine, are the proud parents of John Thomas and Charlie, as well as two dogs: Gator, a yellow Labrador, and Grits, a Cavapoo.
An avid duck hunter, fisherman and outdoorsman, Dr. Foret is a graduate of Louisiana State University School of Veterinary Medicine and a member of Northwest Louisiana Veterinary Medical Association, Louisiana Veterinary Medical Association, American Veterinary Medical Association, American Heartworm Society, American Animal Hospital Association and American Association of Feline Practioners.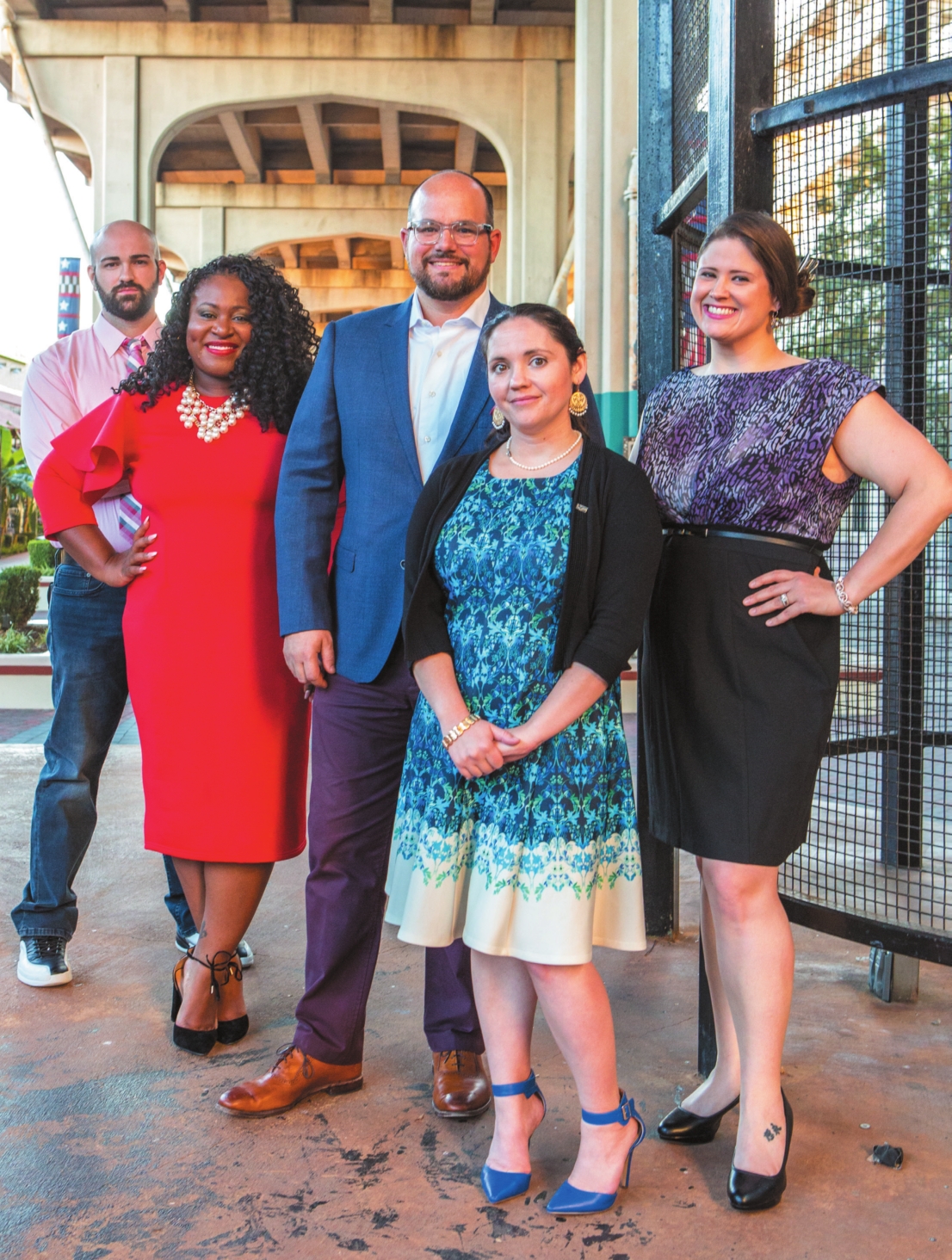 Catherine P. Foret
A native of Shreveport, Dr. Catherine Foret found her love for veterinary medicine when she delivered her first cow.
"As a young child, I spent many weekends at our family cattle farm in East Texas, Paine Farms, where most of my childhood memories were made, including the ones that formed my excitement about animals and the circle of life."
"Becoming a veterinarian is my calling, not just a career. It's who I am and what I was meant to become. When I can see or feel an animal realize I'm there to help, there's nothing more rewarding." Catherine is passionate about dentistry and promoting education about this often-overlooked aspect of pet health. She has completed advanced dentistry education and brings her knowledge of progressive diagnostics, surgical techniques and comprehensive oral wellness plans as well as endodontics and oral restoratives to UVH.
When not at UVH, Dr. Foret might be found in her garden, on the tennis court, or spending time with her family, husband Dr. Adam Foret and their two sons, John and Charlie. They love their two dogs: Gator, a yellow Labrador, and their new puppy, Grits, a Cavapoo.
Dr. Foret is a graduate of Louisiana State University School of Veterinary Medicine and a member of Northwest Louisiana Veterinary Medical Association, Louisiana Veterinary Medical Association, American Veterinary Medical Association, American Heartworm Society and American Animal Hospital Association, American Dental Society, American Practitioners for Feline Patient. She serves as president of The UVH Foundation and as treasurer of The Pet Education Project.
Jana R. Freeman
Jana Freeman is an assistant vice president at BOM (Bank of Montgomery). She will be the branch manager and lender at their new location to be constructed on Fern Avenue in Shreveport. Before working at BOM, she previously work for CB&T for three years. She began her career in banking at Peoples State Bank, where she worked for 10 years before they merged with MidSouth Bank.
Jana grew up in Bossier City. After attending high school in Colorado, she returned to the South and graduated from Northwestern State University in 2004. She is currently the president of The Lagniappe Chapter of Business Network International, serving on the Executive Leadership Team for the NWLA Heart Walk, member of the Greater Shreveport Chamber of Commerce, Bossier Chamber of Commerce and the Young Professional Initiative. She has previously served on Business Development Connection committees for the Greater Shreveport Chamber of Commerce. Jana has always been passionate about developing awareness of financial literacy. During her 16 years in the financial services industry, she has educated many children and youth on the importance of budgeting, paying bills and saving. She believes teaching basic financial skills at a young age will create financially responsible adults. Jana plans on attending the Graduate School of Banking at Louisiana State University. She resides in Shreveport with her partner and daughter, Madison.
Julie Gilley
Julie Gilley, the senior financial analyst for the Entrepreneurial Accelerator Program (EAP), a division of the BRF, provides services to high-growth entrepreneurs to spark economic development in the region. She relocated back to Shreveport, her hometown, two years ago and joined the EAP team to move the needle on diversifying and growing the local tax base.
Julie has over 19 years of experience in corporate finance, financial markets, government contracts and consulting. She has a proven record of producing high-quality deliverables in the areas of startup assessment, program and project management, business process transformation, organizational change management (OCM), Six Sigma/Lean, financial modeling and business case/plan development while successfully leading diverse teams. Recently, as part of a public/private partnership between the city of Shreveport, the BRF of Louisiana, and a private start-up, she vetted and is helping bring to market an aquarium to downtown Shreveport. As the program director for a Fortune 500 company and leader in business security, she successfully led a team of over 125 to plan for and design a multi-million-dollar Enterprise Resource Planning (ERP) software implementation.
Julie has gained her experience around the country in Washington, D.C., New York City, Indianapolis, Boca Raton and North Louisiana. She received a Bachelor of Science in finance from Louisiana State University A&M and a Master of Business from Louisiana State University, Shreveport.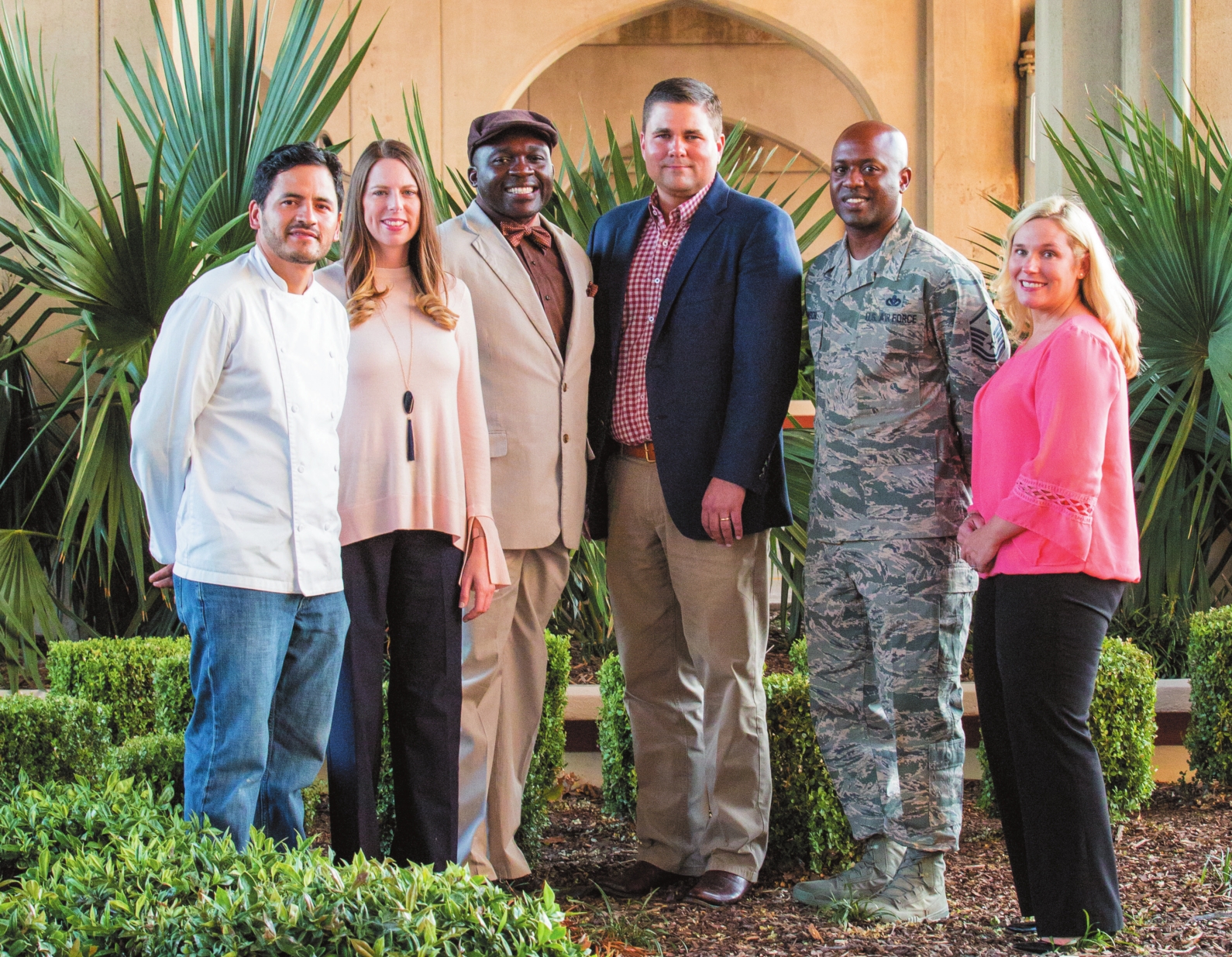 Adria Goins
Adria Goins is an Emmy-nominated anchor and managing editor for "KSLA News 12 This Morning" in Shreveport, La. She has worked as a broadcast journalist for 14 years, spending 10 years in sports broadcasting before making the transition to news. She joined the morning show team in 2014. She spent three years as a sports anchor/reporter before taking over as sports director in 2013.
Adria has played an integral part in elevating "KSLA News 12 This Morning" to the top-rated morning show in the market. She was nominated for an Emmy in 2015 for her work on a piece that featured a Shreveport man and his endless love for his wife, who passed away three years earlier.
Before becoming part of the KSLA team, she spent six years as the sports anchor and reporter at KFSM-TV in Northwest Arkansas.
Adria grew up in Fort Smith, Ark., and graduated from Southside High School. She went to Northeastern State University in Tahlequah, Okla., on a soccer scholarship, where she was a four-year starter and captain. She graduated with a bachelor's and master's degree in mass communications.
Adria and her husband live in Bossier City with their 4-year-old son and newborn daughter. In her spare time, Adria loves to volunteer in her community. She also plays soccer and softball on a co-ed adult league. She is a volunteer coach for her son's soccer team. She also enjoys running and has completed two half-marathons.
Sean Green
Sean Green is CEO and publisher of BIZ. Magazine, the premier source for business news in NWLA. A native of South Arkansas, Sean moved to Shreveport in 2008 to take over as editor of the Bossier Press-Tribune. In 2010, he served as copywriter and project manger for Donnie Bell Design in Ruston. While there, his social media strategies helped boost online retail sales for a client by 100 percent.
Upon returning to Bossier City in 2011, he helped design and launch BIZ. Magazine as an education and news resource for business owners and entrepreneurs in Shreveport, Bossier and Minden. He developed and produced such popular editions as "Best Places to Work," which awards local businesses for how they treat employees, and the dual "Progress" sections, which serve as an annual report to help business recruitment and development. Sean has also become involved in professional organizations such as the government relations and the marketing committees of the Bossier Chamber of Commerce and co-chair of programs for the American Advertising Federation of Shreveport-Bossier board.
In his community, he cares deeply for sick and abandoned animals, so he and his wife, Jamie, foster kittens for the Shreveport-Bossier Animal Rescue, finding homes for these pets. Personally, Sean loves to work out, read comic books, play all sorts of instruments and watch soccer.
Jordan Harris
Jordan Harris is the marketing and public relations coordinator for CHRISTUS Shreveport-Bossier Health System. Upon graduating from Louisiana Tech with a degree in journalism, Jordan has used her passion for writing and helping people in the different positions she has held. She joined the CHRISTUS team in 2013 and has found her true professional home. Jordan works to build strong relationships with the media, physicians, associates and community leaders as she helps share the CHRISTUS story. Charged with all things digital, Jordan also works tirelessly to keep up with the latest trends and how consumers receive and share information. Through her job, she is able to be involved in several community health events such as American Heart Association's Heart Walk and Go Red for Women, where she is inspired to help educate the community on wellness and preventative care. Jordan's true passion, however, is her family. Her husband, Aaron, and son, Henry, inspire her to be the best she can be every day.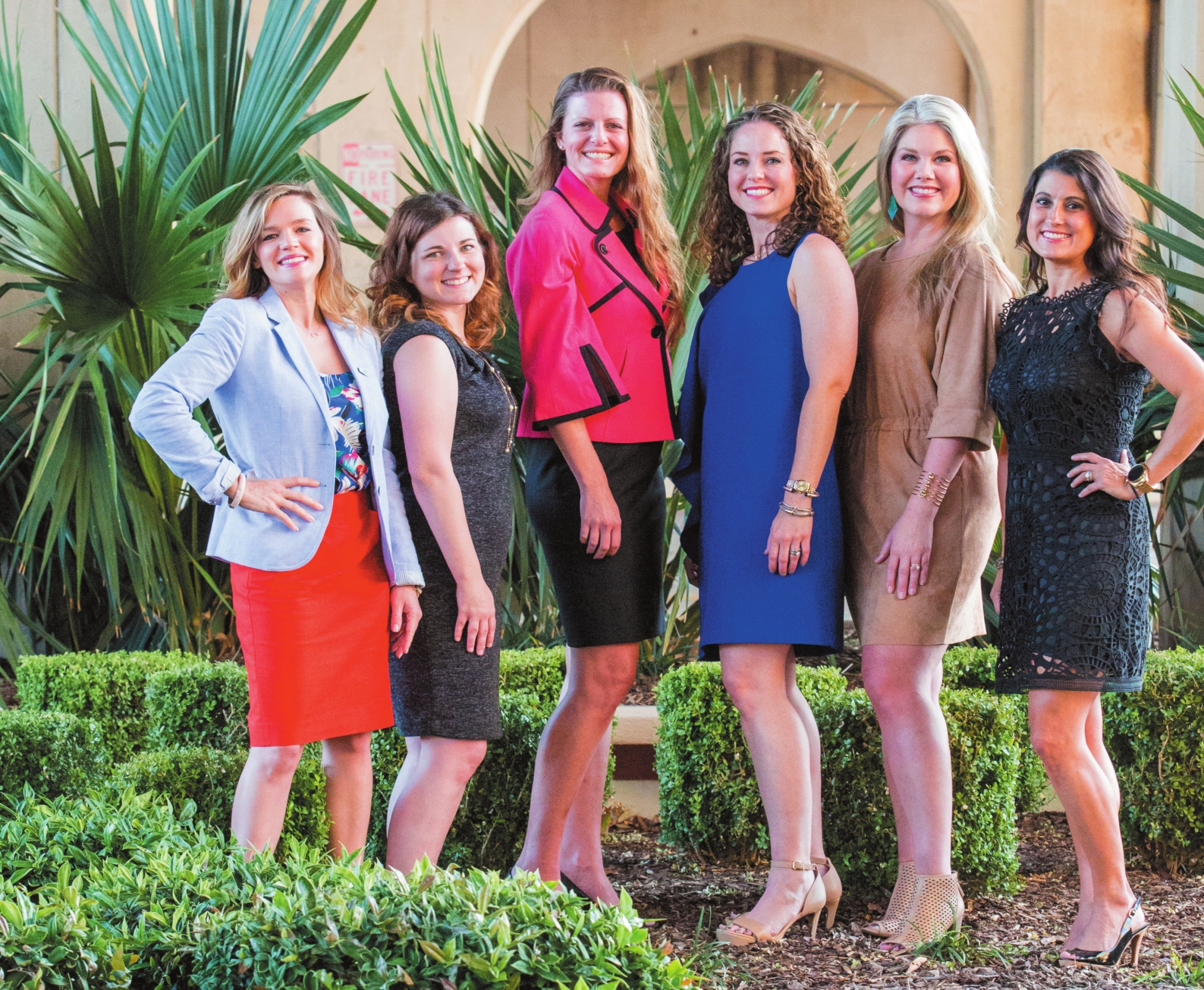 Wendy Horton
Wendy Horton has consulted with the partners at ECS on several occasions pertaining to employment law and the potential impact to our company. She was incredibly professional and gave us the advice we needed to make informed HR decisions. On a personal note, Wendy handled my father's succession at the time of his death in September of 2016. She was extremely compassionate, thorough and professional, and guided my family and myself through an extremely difficult time.
Wendy is my personal attorney for other ventures that I am in, and I would highly recommend her to anyone needing legal advice. Aside from her professional life, Wendy serves on the board at CoHab and often times provides free legal advice to startup companies and entrepreneurs."
Jim Malsch, owner, ECS "I have known Wendy Horton for almost five years. We first met as board members of the CoHabitat Foundation, of which she was also an officer. Her focus, dedication, attention to detail and no-nonsense approach were refreshing and effective. She could disagree without becoming disagreeable, and she always acted with the best interests of the organization. When I accepted the role of Northwest Louisiana market president for Cross Keys Bank, Wendy was my first recruit for my newly formed advisory board to assist the bank with its initiatives.
Wendy is an outstanding attorney but also a dedicated wife and mother. She exemplifies the adage, "If you want something done, give it to a busy person."
Academically proficient, athletic and energetic, loving and thoughtful, solid and dependable, Wendy leads every day in many ways."
Merrill Wautlet, Cross Keys Bank
Taylor Jamison
Taylor B. Jamison joined the staff of the Minority Supplier Institute (MSI) in July 2014 as the director of strategic and corporate partnerships. Taylor is a native of Shreveport, La., and holds a Bachelor of Business Administration in marketing from University of Louisiana at Monroe.
Taylor joins MSI after serving as the sports event manager for the Shreveport-Bossier Sports Commission, where he was responsible for recruiting various sporting events across the country to the local area. Taylor is a consummate professional and brings a wealth of experience in community outreach, social media and traditional marketing. From his past experience in working with Aramark, Southern Strategy Group and the City of Bossier City, Taylor understands the importance of the intersection between policy and politics.
Having worked hand-in-hand with both business and government leaders, Taylor brings a unique understanding of designing, developing and sustaining strategic public and private partnerships. Taylor has dedicated himself to being an integral and active member of the Shreveport-Bossier community, and in his spare time he volunteers at local shelters and volunteers with the young adult church ministry. Taylor is also a member of Alpha Phi Alpha Fraternity Inc.
Taylor is the son of Jonathan Gunn and Valaire Jamison. Taylor has a beautiful daughter, Breslyn, and is getting ready to marry the love of his life, his fiancé, Destiny Talley.
MSgt. Neco L. Johnson
MSgt. Neco L. Johnson is the first sergeant for the 2d Civil Engineer Squadron, 2d Bomb Wing, Barksdale AFB, La. As the first sergeant, he assures mission readiness for 388 military and civilians amongst 13 different Air Force Specialty Codes. He is the primary advisor to the commander on the welfare, effective utilization, training, career progression, discipline and organizational performance. Additionally, he serves as the commander's representative to a myriad of wing advisory councils, committees, boards, and military and civilian functions.
MSgt. Johnson grew up in St. Petersburg, Fla., and attended high school in Augusta, Ga. He enlisted in the Air Force in September 1998. Upon completion of basic training and technical school, he served at various locations in the heating, ventilation and air conditioning (HVAC) career field, to include four years as an HVAC technical school instructor. Prior to becoming a first sergeant, MSgt. Johnson was an inspector for Air Combat Command's Inspector General. MSgt. Johnson has three expeditionary deployments in support of Operations Iraqi Freedom and Enduring Freedom.
Dr. Nashawna Joseph
Dr. Nashawna Joseph is a college professor, speaker and CEO of Centre 4 M.O.R.E. She is also the founder of the women's empowerment movement, Her Mission: UNSTOPPABLE. She is the proud mother of 1-year-old Nathan, a community advocate and mentor. In her spare time she enjoys traveling and jazz.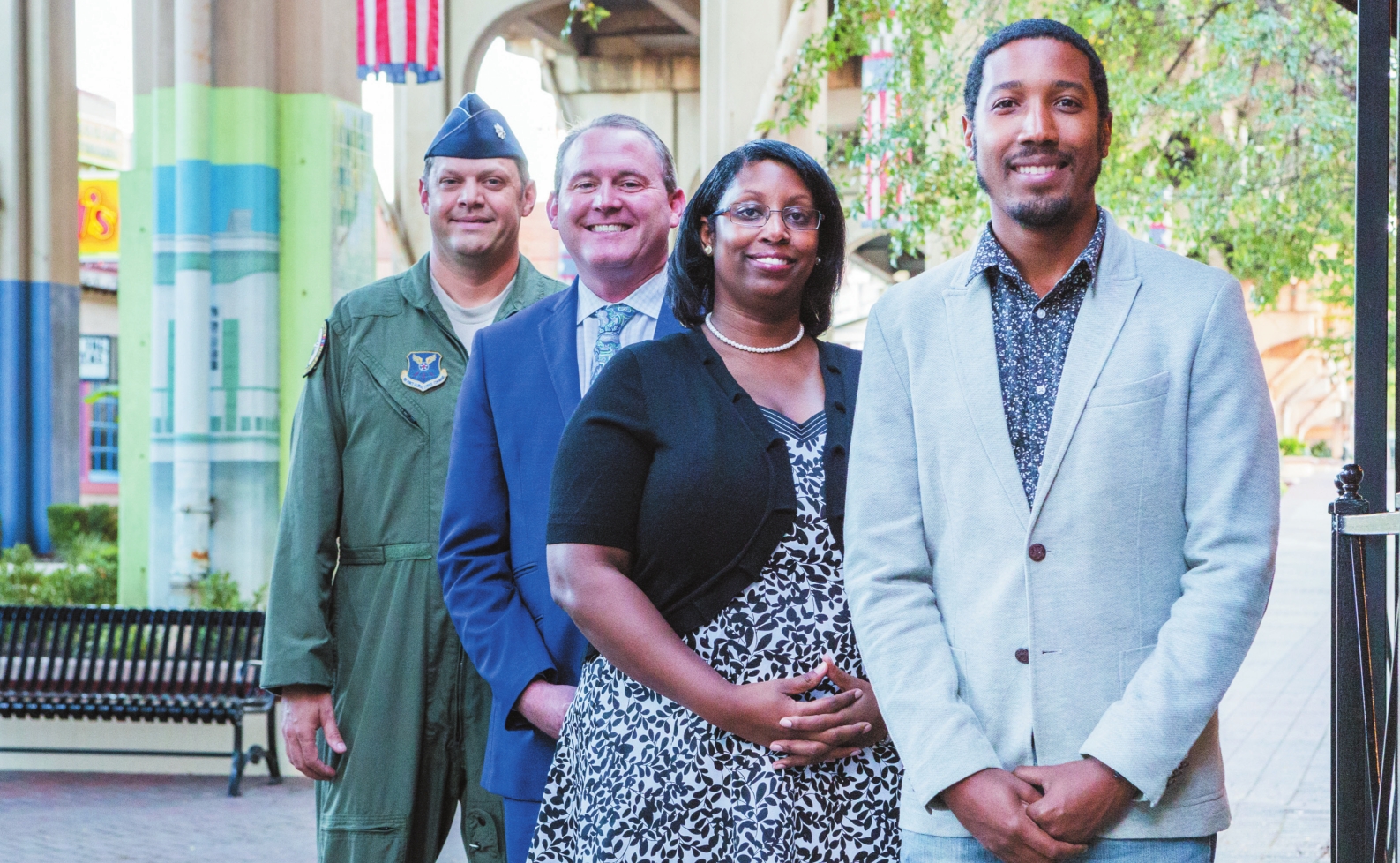 Elizabeth Killough
Elizabeth has been an employee in Heard, McElroy & Vestal's Shreveport office since 2006. She serves as a tax manager, specializing in tax compliance for closely held businesses and high-wealth individuals, as well as estate tax matters, through which she has experience as an expert witness at trial. She also remains responsible for preparation of tax returns and tax planning. Prior to working for HMV, Elizabeth served as an air traffic controller for the United States Air Force. In addition to her managerial duties, Elizabeth is a leader at the firm by serving as the chair of the editorial board as well as taking on a critical role in the latest software conversion, enabling the firm to stay abreast with the most up-to-date technology to better create solutions and provide opportunities for their clients, their people and their communities.
A native of New York City, Elizabeth is a graduate of Louisiana State University in Shreveport, where she received a Bachelor of Science in accounting and finance.
She is a member of the American Institute of Certified Public Accountants (AICPA), the Louisiana Society of Certified Public Accountants (LCPA), and the Council of Petroleum Accountants Societies (CO- PAS).
In the community, she is an active volunteer and PTA member at her children's school, South Highlands Elementary Magnet, among other various organizations such as the Shreveport Symphony, for which she is a member of the board of directors. Elizabeth is a member of the National Federation of Republican Women, the Louisiana Federation of Republican Women and the Women's Republican Club of Shreveport. She is a graduate of the LANO Board Leadership training program and a member of Willow Point Baptist Church.
Elizabeth is a wife to Grant and mother to three children, all of whom she considers to be her greatest accomplishment.
Rich Lamb
Rich was born and raised in Shreveport, La. where he was the oldest of four children of Richard and Kathy Lamb. He attended Loyola College Prep and graduated in 2004. He graduated from Louisiana State University in Baton Rouge and obtained his Juris Doctorate degree from the Loyola University New Orleans College of Law, where he also received a Certificate in Taxation. After Loyola, Rich obtained his L.L.M. in taxation from the Georgetown University Law Center, along with a Certificate in Estate Planning. He joined the law firm of Wiener, Weiss & Madison, APC, in June of 2013, where he advises businesses, families and individuals in the areas of taxation, corporate law, securities law, mergers and acquisitions, real estate law, estate planning, successions and probate, and private foundations and other forms of nonprofit law. He is active in many professional, civic and social organizations, including the Shreveport Bar Association, the Louisiana State Bar Association, the Tax Planning Council for Shreveport, Sci-Port Discovery Center, Holiday-in-Dixie Ambassadors and First United Methodist Church, where he also leads the Pura Vida Sunday School Class and serves on the Church Council. Rich married the former Virginia (Ginny) Broyles on Nov. 22, 2014, and they have two dogs: Teddy, a dachshund-beagle mix, and Archie, a dachshund. They are expecting their first child in October of 2017. Rich's hobbies include reading newspapers, history books and biographies, socializing with friends, golf and going out to his family's farm, Chiggero, in west Caddo Parish.
Crystal Lauve
Crystal Lauve married her husband in 2005, and her passion became focused on building a loving and faith-based household. Today they are raising two vibrant children ages 10 and 11. In 2013, after she deemed the household stable and the kids were off to school, Crystal began to put some of her energy and focus back into a professional career. Within three short years, Crystal founded two businesses in the Shreveport/Bossier area. She is the founder/owner of Lauve's Pediatric Day Health Care, where medically-fragile children from the Shreveport/Bossier area are taken care of daily by a staff of skilled nurses. Crystal worked for most of the year of 2013 on the idea for Lauve's PDHC, and finally its doors were opened in January of 2014. In 2016, Crystal, alongside her partner, Cassidy Rainwater, founded and opened Adorababy 3D/4D Ultrasound Studio & Boutique, where they specialize in taking pictures of babies in the womb, gender reveals, and baby and mom retail. Lauve's PDHC was awarded the 2016 Bossier Chamber of Commerce Small Business of the Year award.
Nick LeBrun
Nick LeBrun is the owner of LeBrun Outdoors, a rep group based out of Bossier City that focuses on making connections in the fishing industry and helping his partners grow their business. Nick is a successful bass tournament angler on a regional level and uses his respected reputation as the driving force of LeBrun Outdoors. Nick is also the founder and creator of Exact Cast Bass Fishing, a mobile app that helps anglers record data more efficiently. He is married to Jolene and has twin boys, Jaxson and Jayce.
Heidi Kemple Martin
Martin says her single greatest professional achievement is simply doing her job every day: giving a voice to and protecting victims of domestic violence by representing them in court. These victims are the most vulnerable members of our community and need help to protect themselves. Her second-greatest achievement is owning her own small yet successful law firm, where she can help represent others in family law and business matters in both Louisiana and Texas.
Martin believes her steadfast commitment to her work inspires both her office team and their clients – both groups see that she is willing to put in all necessary efforts to obtain protective orders for the victims. This commitment to her work has allowed her to represent over 100 clients in the courtroom within the past year. Martin believes these efforts have protected and even helped to save the lives of women and children victims.
Her greatest accomplishment as a leader outside her profession has been leading and teaching her 2-year-old daughter. Obviously, this is an "accomplishment" that will never be fully accomplished – but every day she strives to teach her how to live a life of faith, value and kindness.
Professionally, her greatest obstacle has been identical to her greatest personal achievement: The time and effort it takes to be a good parent necessarily cuts into hours that could otherwise be spent preparing for trial, writing briefs and meeting with clients. To overcome this tension, Martin has had to learn to manage her time effectively, work efficiently and steal hours late at night, when the rest of the family is asleep. She has also had the invaluable help of a talented and loving team of babysitters, teachers and co-workers to keep her on track!
Valerie Harasta Montet
Valerie Harasta Montet, a Dallas native and holder of master's and bachelor's degrees in accounting from Louisiana State University in Baton Rouge, has spent her entire full-time, professional career in the Shreveport/Bossier community.
In addition to her leadership positions at the Horseshoe Casino and Resort, where she has served in numerous divisions since 2010, she is a much-honored contributor on many community outreach fronts, having volunteered at fund-raisers for medical research, aid to senior citizens, animal welfare and various non-profit agencies.
Montet, who currently serves as NWLA regulatory compliance and risk manager at the Horseshoe Casino & Hotel and Harrah's Louisiana Downs, continued to expand her skills while working full-time, gaining certifications as a Certified Internal Auditor (CIA) and a Certified Anti-Money Laundering Specialist (CAMS).
Among her awards, Montet received the Chairman's Award for Volunteer of the Year, the Star of Distinction for Leadership, the Swagger Award for Ownership and the Caesars Award of Excellence for Superior Leadership.
Montet, the daughter of a journalist and a real estate executive, participated in many sports through high school and served as captain of the swim team. Her latest competitive sport is women's flat track roller derby; Montet recently earned a roster spot to skate for the Twin City Knockers Roller Derby Club – a non-profit for which Montet and her husband, Troy, serve as volunteers.
In addition to volunteering, Montet enjoys traveling, music and astronomy.
Shannon Nichols
" You can take the girl out of the country, but you can't take the country out of the girl!" Shannon Nichols was raised in Many, La. This country girl had a passion for anything outdoors growing up – hunting, fishing, softball and cheerleading. Shannon was the first in her family to graduate from college. She graduated from Northwestern State University in 2007 with a bachelor's degree in general studies. Shannon immediately started working for Regions Bank. Her passion for changing associates' and customers' lives moved her up the ladder to branch manager in 2012. She was recognized as Regions' Most Valuable Branch Manager in 2015. Shannon has overcome many challenges in life. These challenges have inspired her to give back to her community. She received the 2014 Volunteers of America Dignity of Hope Award for transforming the Veterans' Home. She is a volunteer for Dream Hunt Foundation. Shannon and her husband, Tony, have guided six Dream Hunt recipients on successful hunts of a lifetime. She and her husband live in Frierson, La., with her bonus sons, Gage and Cameron, and daughter Ellie. She lives out her country roots daily. Shannon's escape is growing and picking her vegetable green with her daughter and collecting fresh eggs from their chickens. She and her husband celebrate their wedding anniversary every year by going on a bow hunt for whitetail deer in Nebraska. To say the least, Shannon truly enjoys life … professionally and personally.
Terry Petzold
Terry Petzold is the managing partner of Magee Resource Group, LLC, a global technology, cyber and health-care recruiting and consulting firm headquartered in Shreveport, La. Terry has been recognized as one of the world's top-producing headhunters and is considered an expert in workforce development.
Terry serves his community in many other facets, as well. He is the finance chair for Bossier Innovates, a project of the Bossier Chamber of Commerce that fosters the growing Bossier City area. He is a board member for Step Forward, an initiative established by the Community Foundation of North Louisiana that focuses on all children to promote student success, productive citizenship and global competitiveness. Terry is also a board member for First Chance, a public and government service nonprofit helping train and equip law enforcement officers to save lives. Terry serves as an advisor to BP- STIL (Bossier Parish School for Technology and Innovative Learning), is a member of the Shreveport-Bossier Military Affairs Council ("MAC"), an advocacy group for Barksdale Air Force Base, and is a board member for Stonebridge Community Association, the governing body and resource provider for a residential community.
Terry is an active member of the Bossier Chamber of Commerce, Shreveport Chamber of Commerce, Greater Bossier Economic Development Foundation (GBEDF), and North Louisiana Economic Partnership (NLEP).
Terry lives in Bossier City with his wife, a local singer, and his three beautiful children. His oldest daughter will be attending Centenary this fall, and his entire family enjoys traveling often.
Josh Porter
Josh Porter is the public art and production director for the Shreveport Regional Arts Council, garnering national acclaim for his set designs and production oversight on projects including the award-winning biennial fund-raiser, Christmas in the Sky; JR's Inside Out Project and Unscene! events with Steve Olson, New Orleans Airlift and Wayne White.
Arien L. Ragster
Arien Ragster is the executive director for Dress for Success Shreveport-Bossier, where she promotes economic independence to disadvantaged women in the Shreveport-Bossier community by providing professional suiting to women who are in need of interview attire, workforce development skills to women who are actively looking for employment and also offers a network of support to women who have newly entered into the workforce. She also works with the board of directors, staff and volunteers to ensure that the mission of Dress for Success Shreveport-Bossier is fulfilled through programs, strategic planning and community outreach.
Arien is a graduate of Texas Southern University with an Executive Master's of Business Administration. Arien studied abroad traveling to Beijing and Shanghai, China, for an international studies trip, where she learned the complexities of global issues in a specific cultural and geographical context and comparatively across multiple locations.
She is a member of the Shreveport Alumnae Chapter of Delta Sigma Theta Sorority Inc. and also a member of the Shreveport Chapter of Top Ladies of Distinction Inc.
Arien is also the owner of Diva of Destinations Travel agency.
When Arien is not working or working in her community, she enjoys making memories with her two children, Arylyn and Elyse, and her fiancé, Ernest Flowers. Arien is a member of the Pleasant Hill Baptist Church, where Dr. Henry L. Armington is her pastor. Arien's motto in life is, "If I do what I've always done, I will be what I've always been."
Marvin Rainey
Marvin Rainey is the only four-year college graduate on his mother's side of the family out of three generations of relatives. He graduated as the highest-ranking graduate in spring 2003 from Grambling State University. In 2007, he graduated from Louisiana State University in Shreveport with highest honor in the Masters of Education program being the only African-American male in his degree program at that time. In 2011, Marvin obtained his National Board Certification in literacy: reading language arts/early and middle childhood and was honored at the White House as one of the Top 100 Educators in the United States. Marvin Rainey is the only person in the Caddo Parish public school system to currently hold both honors as the district's Elementary Teacher of the Year and Elementary Principal of the Year. Marvin has traveled throughout the United States attending and presenting at national conferences. He is the proud principal of Midway Elementary School, which has been transformed through community investments and innovation. If things go as planned, Marvin will be the first African-American male to receive a Doctorate of Education degree from Louisiana State University in Shreveport in December 2017.
Ronnie Remedies
Ronnie Remedies is a Shreveport native, businessman, public servant and lifelong resident of Shreveport. Ronnie was born at Barksdale AFB and grew up in south Shreveport, graduating from Southwood High School in 1996. He spent about 10 years as a professional firefighter with the Shreveport Fire Department and has continued serving our community in several capacities including the Metropolitan Planning Commission as board member since 2014 and a year on Shreveport's Fire & Police Civil Service Board and deputy sheriff with the Caddo Parish Sheriff's Office Reserve Unit. In 2012 and 2016 he was elected to represent the 4th Congres- sional District at the Republican National Conventions as well as elected by residents of southeast Shreveport to serve as District 38E representative to the Republican Party of Louisiana.
He opened Shreveport Limousine in 2001 with one limousine parked in his driveway at home and today has North Louisiana's largest luxury transportation company, operating a fleet of luxury sedans, buses, limousines and recently added a Vintage Bentley S1 Sedan for weddings. In 2005 Ronnie opened Twin Oak Investments, a real estate firm, to flip residential properties that has morphed into a flourishing commercial real estate development firm, focused on repurposing large historic properties, building and managing retail strip centers and office buildings.
Through community involvement, Ronnie has helped shape the future of Shreveport by serving on the Caddo/Shreveport Metropolitan Planning Commission, where he has been instrumental in several policies to make Shreveport more business friendly. As president of the North Shreveport Business Association, he led efforts to fund a purchase for new riot gear for our Shreveport police officers. In addition to this, he also served as president of the Chief Executives Organization, Committee of 100 for Economic Development, and his son Wes's den leader for Pack 13 Cub Scouts at Fairfield Elementary. On the aviation front, Ronnie usually completes at least one mission each month for Angel Flight Network, an organization of pilots and aircraft owners who offer free air travel to cancer patents.
Allison Rhymes
Allison Rhymes is the new CEO, Administrator, and Partner of Allegiance Home Health Services in Shreveport, La. She is a Shreveport native graduating from Caddo Magnet High School, Louisiana State University in Shreveport, where she graduated cum laude earning her Bachelor of Science in biochemistry, and then becoming a registered nurse after finishing nursing school at Northwestern State University, also in Shreveport. After nine successful years in her position as executive director of STAT Home Health in Shreveport, she accepted the offer of a lifetime, to partner in a home health operation. While leading STAT to a census of up to 450 patients and earning the status of Home Care Elite's Top 100 home health companies in the nation of over 17,000 agencies as well as local recognition such as being voted into Locals Love Us year after year, she was also given the Lombardi Award in 2015 and 2016. The Lombardi Award goes to top executive directors in the STAT Home Health network of over 20 agencies for meeting and exceeding annual goals based on financial management, quality outcomes, and census growth. When she is not working, she enjoys painting and cardio hip-hop at Mosley's Movements. She believes the biggest contributor to her career is having a foundation built on a super-supportive husband and daughter, family and network of successful and inspiring friends. She is currently leading Allegiance Home Health Services through some exciting new developments. She can be contacted via e- mail at arhymes@allegiancehhs.com.
Leslie Smith
Leslie Smith is the director of marketing for AFS Logistics, where she serves on the company's executive leadership team, manages the business's strategic marketing campaigns, directs businessto-business relations and oversees trade shows and sales events of a variety of formats. Before joining AFS, Leslie spent five years in the health-care industry marketing for Heart's Way Hospice of Longview, Texas, and Willis-Knighton Health System in Shreveport. She also worked five years with the city of Natchitoches as main street manager for the National Historic Landmark District and events coordinator at the convention center.
Leslie earned a Master of Business Administration from Louisiana State University in Shreveport and a Bachelor of Arts in public relations from Northwestern State University in her hometown of Natchitoches.
Leslie and her husband, Ryan, will be celebrating their 10-year wedding anniversary this spring and are blessed to be the proud parents of three lively boys – William, Jack and Colin. She is a parishioner of the Cathedral of St. John Berchmans, a member of the Junior League of Shreveport-Bossier and frequently volunteers at her son's school, Eden Gardens Elementary Magnet.
After baseball games are finished, soccer practices are over and homework is done, Leslie enjoys cooking for her family, watching baseball (especially the Houston Astros) and spending time with her friends and family. Leslie and her family reside in South Highlands and enjoy supporting neighborhood businesses, perusing antique shops, shopping at the farmers' market and exploring Louisiana's rich cultural history.
Britney Burton Spivey
Britney Burton Spivey is the owner and manager of Simply Chic Boutique and has franchised five store locations across Louisiana in Bossier City, Shreveport, Natchitoches, Baton Rouge and Mandeville. She strives to make sure that every woman who enters Simply Chic leaves feeling valued, beautiful and special. Britney has a passion for giving back to the local community that has been home to her for so many years and to use her platform to mentor young women to become thriving professionals. She is an entrepreneur, a leader, a wife and a mother of two young, beautiful boys with another one on the way. She gives every day her all so that she can be an example to others and be an influence of positive change. Britney has recently been a finalist for Shreveport Small Business of the Year and Natchitoches Small Business Woman of the Year. She has also been recognized as being one of SB Magazine's Women in Business and highlighted for NSU's Alumni Spotlight. Britney is actively involved in her community serving in various leadership roles at her church, participating in mission trips, organizing fund-raisers, volunteering in the community, creating scholarship programs and mentoring young women.
Courtney Starr Spradlin Bryan
Courtney Starr Spradlin Bryan, a native of Arkansas, has lived in Shreveport for three years. She moved to the area to work for The Shreveport Times, and in 2016, joined BRF as the organization's public relations and marketing specialist. She drives internal and external communications under BRF's Resource Development and Communications department, sharing with the community BRF's exciting role in innovative initiatives to grow and diversify North Louisiana's economy.
She is a graduate of Arkansas Tech University, the Faulkner County Leadership Institute and was one of Editor and Publisher Magazine's 25 under 35 to Watch – leaders of sustainable business models, challenges of conventional communication and representatives of the top talent in the industry. She is a member of the Young Professionals Initiative Executive Committee, serving as communications chair.
Melissa Brannan Stewart
Melissa Brannan Stewart is a private chef and owner of Now You're Cooking, a local business that provides in-home catering and cooking classes to the Shreveport- Bossier area. A culinary professional with over 15 years in the industry, her experience runs the gamut from restaurant work to catering to selling wine in Napa County, even moonlighting baking and decorating wedding cakes.
Before returning home to Shreveport to start Now You're Cooking, Melissa ran the cooking school at Williams-Sonoma's flagship store in San Francisco's Union Square, where she created compelling curricula and taught cooking classes to home cooks of all skill levels. Prior to that, she spent five years at Williams-Sonoma's corporate test kitchen, developing recipes for the catalog and website, helping create new food products, and testing and comparing cooking equipment from countertop appliances to garlic presses to cast-iron skillets.
Melissa graduated top of her class at the Culinary Institute of America in Hyde Park and is a graduate of Brown University. She is a member of the North Louisiana chapter of Slow Food and the Red River Coalition of Community Gardeners. At home, you can find her extolling the virtues of vegetables to her boys, Finn and Emerson, while sneaking ice cream out of the container when they're not looking.
Lauren Vizza
Raised in Shreveport, La., Lauren Vizza graduated from Caddo Parish Magnet High School in 2009. She went on to graduate from Louisiana Tech University with a Bachelor of Arts, majoring in political science and history. Lauren is a member of Sigma Kappa Sorority, serving as vice president of philanthropy during her time in Ruston. She continued to focus on expanding community service opportunities on campus by founding the Mr. Tech pageant as the official Children's Miracle Network fund-raiser for Miss Louisiana Tech. The pageant is now in its fifth year and continues to grow. In 2012, Lauren won the title of Miss Louisiana and took a year off from her studies to fulfill her duties as hostess for the state and spokesperson for prominent Louisiana organizations.
She has worked with the March of Dimes, Children's Miracle Network, the Louisiana Governor's Council on Physical Fitness and Health, and several other agencies around the state.
Lauren returned to her hometown to pursue a career in television journalism, accepting the job of morning anchor for KTAL-NBC 6 in 2016. She remains active in the community serving as president for the Sigma Kappa Sorority Shreveport- Bossier Alumni Chapter, provisional member of the Junior League of Shreveport- Bossier, and volunteering for many other organizations. She was the representative for Shreveport at the Miss Louisiana USA pageant where she was crowned Miss Louisiana USA.
David Watters
David is a native of the Shreveport- Bossier area, where he attended Benton High School. He received his bachelor's degree in accounting and a master's in professional accountancy, summa cum laude, from Louisiana Tech University. He began his career with a "Big Four" international public accounting firm, KPMG LLP, as an auditor. David now serves as the financial controller for Morris & Dickson Co., L.L.C. David's wife, Kristen, is also a CPA and works as an auditor at Heard, McElroy and Vestal, L.L.C. David and Kristen are members of First United Methodist Church and have a baby daughter, Madison Grace. David's hobbies include watching/attending sporting events, spending time with family and volunteering with area nonprofit organizations. He serves as treasurer on the board of directors of Junior Achievement of North Louisiana and Chimp Haven. David is also president-elect for the Shreveport Chapter of the Society of Louisiana Certified Public Accountants. In addition he is a member of the board of directors of the Twelve Oaks Homeowners Association, a member of the American Institute of Certified Public Accountants, and a past participant of the Louisiana Association of Nonprofit Organizations program. David believes in hard work and determination and approaches each day with a positive attitude to improve both personally, professionally and spiritually. "If you aren't moving forward, you are moving backwards, never staying the same. I firmly believe God has blessed us all with a unique gift, and we should strive each day to not let it go to waste."
Mary Nash-Wood
At 30, Mary Nash-Wood already has more than a decade of education advocacy under her belt. The Louisiana Tech grad began her career as a reporter covering Tech's College of Education before becoming an education reporter for The (Shreveport) Times. There, she garnered attention for her thorough understanding of local, state and national education trends with her articles being seen on the pages of Louisiana's Gannett newspapers, USA Today, The Detroit Free Press and The Arizona Republic. In 2014, Nash-Wood left The Times to become assistant director of communications for Caddo Parish public schools. While in Caddo, she has worked to manage and implement the district's strategic plan and raise public awareness of the work taking place in district schools. In May, Nash-Wood was named the youngest director in Caddo's history when the Caddo Parish School Board approved her as the new director of communications and strategic initiatives. The role calls for her to increase partnerships with community organizations and to improve outreach efforts for the district. While she has called Shreveport-Bossier home for seven years, Nash-Wood is a native of El Dorado, Ark.