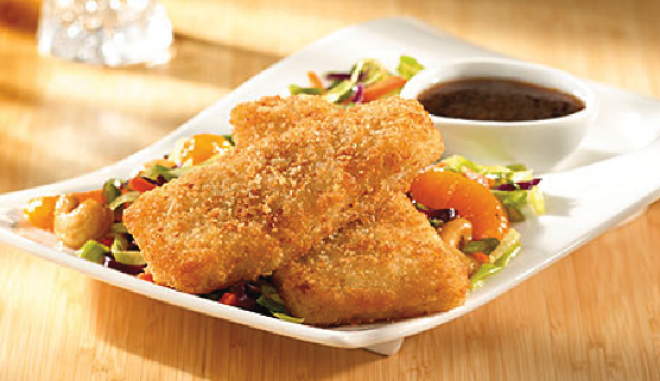 Losing weight with Prepped Up Meals
When you're the society reporter, travel writer and restaurant writer for a local publication like The Forum, you get invited to a lot of parties. Hundreds of parties. Most of these parties have food. Many times, the food at these parties is delicious and cooked by some of the best chefs in town. There's often an open bar at these parties, and I've been known to enjoy a Maker's Mark and ginger ale cocktail every now and then. The food and drinks are always so good at these parties and events, moderation was never a thought. After nearly 12 years of the spectacular lifestyle I lead, it was time for a change. I knew it was time for a change thanks to my biannual doctor's visits and him telling me I needed to lose at least 30 pounds. He'd told me that for several years. I'd sporadically go to the gym and try not to eat fast food every day, but I wasn't always successful in that.
Right after Thanksgiving 2017, something clicked. I'm not sure what, but I was finally ready for that change. I'd been a member of Fit- Nation gym since early 2010. For years, I went regularly five days a week. After an Achilles tendon rupture and torn labrum in my shoulder in the summer of 2015, I didn't go to the gym for over a year. Fast forward to my first visit back to the gym on Nov. 27 last year. I got up early, walked a mile on the treadmill, and I was real proud of myself. Not owning a scale at home and working for the Shreveport Airport Authority, I have access to some of the best scales in town. I started by weighing myself on the Delta Air Lines ticket counter luggage scale: 272. A number I had never seen before. I couldn't believe how big that number was. There was no way I could weigh that much. So I checked things out on the United and American Airlines scales, and that same number kept popping up. I did weigh 272 pounds, the most I'd ever weighed.
I'd been making it to the gym five mornings a week for about a month when my friend, Megan Stovall, who owns Prepped Up Meals, talked with me about trying her food for 30 days and seeing how much weight I could lose. When I asked the type foods she served, she mentioned chicken and turkey and bison, but there was no mention of pasta with alfredo sauce (a favorite of mine), or cheeseburgers or fried cheese sticks. I was skeptical, to say the least. On Jan. 15, I weighed 256 pounds. I began eating two of her Prepped Up Meals, one for lunch and one for dinner, each day, with a protein shake or protein bar for breakfast.
What are Prepped Up Meals? Convenient individual servings of food prepared the day of pickup, which is usually offered two days a week, so you can trust that they will be fresh. There are no preservatives in their ingredients, and nothing is canned or frozen. The meals are high in protein, and they offer paleo, non-GMO and gluten-free options for all their meals. There is no salt or sugar added. If you're like me, you're thinking they can't taste good. But they really do!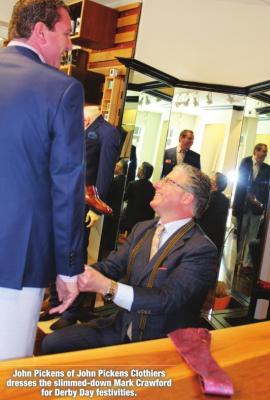 The menu changes each week, so during the four weeks I was only eating Prepped Up Meals, I got to try a lot of different items. [Full disclosure: I ate two weeks of meals but took a four-day break in the middle while I was attending Washington Mardi Gras in Washington, D.C. Once I returned home, I finished two more weeks of only eating Prepped Up Meals.] These aren't boring meals. They include entrees like grilled carne asada, chicken with brown rice, black beans and fire-roasted corn, which has 35 grams of protein, only 260 calories and 20 grams of carbs, and a turkey taco bowl, which was full of lean ground turkey, fire-roasted corn, brown rice, fresh Roma tomatoes, pico de gallo and fat-free mozzarella with only 268 calories, 29 grams of protein and 15 grams of carbs. Other items included turkey meatballs with pesto zoodles, turkey sloppy joe wraps (one of my favorites), peppered and seared sirloin steak, served over mashed potatoes and wilted spinach. The steak meal is only 275 calories!
She even makes pizzas, like BBQ chicken or margherita with a cauliflower crust that's tasty and healthier than a regular pizza. And it's so easy to order. Order from the new smart phone app or from their website. Megan also offers catering, cooking classes, one-on-one meal prep for families, among other services.
While eating the Prepped Up Meals, I also started working with Remington Suite Hotel's personal trainer, Russell Heins, on a workout routine to help me lose even more weight. Before meeting one-on-one with my personal trainer, I would only do the treadmill or the elliptical at the gym and consider that a win.
Russell came up with a personalized plan for me that included chest presses, overhead presses, rowing, leg extensions and deep squats, crunches, flutters and planks, all of which I'd never even considered doing during a workout. Two months later, these exercises are so much easier than when I first started, and I can actually see results happening, which is all the motivation I need.
When I set out to lose weight and eat better, I didn't have a goal weight in mind. I just knew I needed to make better decisions when choosing on what I was going to dine. Eating Prepped Up Meals for 30 days certainly changed my habits and feelings about food. I've stopped drinking colas, and when someone brings cookies or brownies to the office, I'm no longer the first one to run and get one. I now, without even thinking about it, always try to choose the healthy option on the menu, no matter where I'm eating. My desire for cheeseburgers or cheese sticks is gone.
So how much weight did I lose? Again, I started at 272. After the 30 days of meals, I was at 230 pounds. Never in my life would I think I could lose 42 pounds. I'm still going to the gym at least five days a week and eating at least one Prepped Up Meal a day, and usually a salad for my other meal. I still enjoy a protein bar or shake for breakfast. I now have a goal to weigh 215, which is five pounds less than when I graduated sign school. As of the writing of this story, I'm 14 pounds away. Once I get to that weight, I'll be celebrating with a bottle of Cristal Champagne and some of Megan's turkey tacos, if you'd like join me.
– Mark Crawford