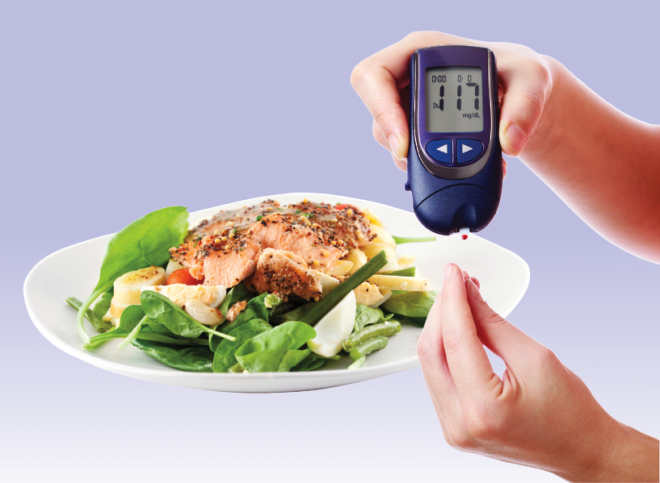 Educational series to inform diabetics how to manage condition
In Louisiana, 13.9 percent of adults have diabetes and 37.5 percent have prediabetes. In fact, the rate is so high that all Louisianans with prediabetes could fill the Superdome 16.6 times and all Louisianans with diabetes could fill the Tiger Stadium 4.4 times! What's even more alarming is the fact that this percentage is on the rise. The impact of diabetes is costly, and if uncontrolled, this disease can lead to a variety of complications, including stroke, heart disease, kidney disease, amputation and blindness.
Diabetes is unique in that it cannot be treated by taking medication like many other diseases. The trick to successfully managing diabetes involves a complete lifestyle approach, including knowing the disease process, monitoring your blood sugar levels, engaging in physical activity, eating a healthful diet fit for your needs, and managing medications and doses. Even following all guidelines will not guarantee perfect blood sugar levels, especially if stress or illness are in the picture. This means that, on top of managing your lifestyle, having diabetes requires quite a bit of problemsolving because life happens.
Diabetes education is vital for life-long success with managing your condition. Those who have received diabetes education are more likely to have lower health-care costs and are less likely to experience health complications related to diabetes. The shocking truth is that less than 60 percent of people with diabetes have had formal education in managing it. Experts advise diabetics to receive both individual and group education, and to stay up-todate with research and guidelines by repeating education every one to two years. Staying educated in diabetes helps empower you to control your diabetes so it doesn't control you.
The LSU AgCenter is offering an educational opportunity for those who have or who are at risk for diabetes or prediabetes. Families or caregivers of those affected are also welcome to attend. Dining with Diabetes is a four-part educational series designed to help with diabetic lifestyle management, with a focus on healthful eating with diabetes. Participants will learn how to manage their condition through meal planning, carbohydrate counting, portion control and label reading. This course will be held at the LSU AgCenter Caddo Parish office on Aug. 7, 14, 21 and 28 at 6 p.m. The program will be led by registered dietitian Abigail McAlister, a nutrition agent with the LSU AgCenter. The class series is open to the public, and cost is $40 to attend. Preregistration is required to participate as spots will be reserved on a first-come, first-served basis. Seating is limited, and spots fill up quickly, so claim your seat ASAP!
Abigail McAlister is an asssistant extension agent (general nutrition) for the LSU AgCenter. Her main focus is adult nutrition education and promotion in Caddo and Bossier parishes. She can be reached at amcalister@agcenter.lsu.edu.
LEARN MORE:
For more information and to register, call the LSU AgCenter office in Caddo Parish at 318-226-6805, or e-mail Abigail at amcalister@agcenter.lsu.edu.
*This article was written with the assistance of Courtney Hammons, a nutrition and dietetics student at Louisiana Tech University.