To take over event planning for East Bank District
New life has been brought to the downtown area of Bossier City. A variety of businesses have opened in the growing East Bank District within the last year. The area includes restaurants like Flying Heart Brewing & Pub, L'Italiano, BeauxJax Crafthouse and shops along with an East Bank Plaza for events. With this new growth, the city has found a need for event planning and management.
Pam Glorioso, chief administrative officer for Bossier City, says they thought the (BAC) would be a perfect fit for the job.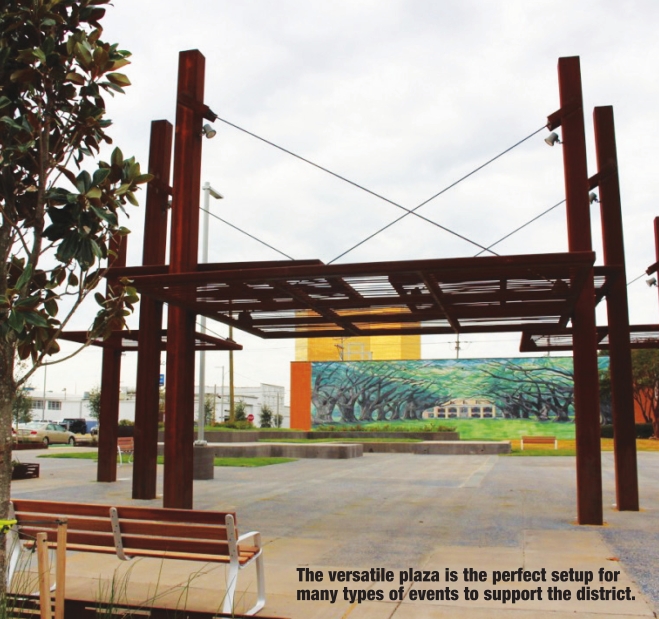 "Because we were unable to succeed in hiring a private contractor to do this, the city council felt like the arts council having their location right across the road and being a non-profit – it just made sense. Robin Jones is a great director and runs a great program there."
Before the project was officially proposed to the BAC, they were already getting phone calls and requests to book the East Bank Plaza. Robin Jones, executive director of the Bossier Arts Council, says they've been working with local festival promoters for a number of years on various projects, so the fit seemed natural.
"The Bossier Arts Council has partnered with Bossier Parish for over 30 years bringing high-quality arts programming to the community and highlighting local artists in our galleries," Jones said. "We see this endeavor as an extension of the work that we have been doing. We are proud of that work and are grateful that the city has faith in us to continue and expand."
When the BAC was first proposed for the job, there was some debate within the Bossier City Council concerning how much funding would be allocated. A total of $25,000 was agreed upon for funding from July to December of 2018. The budget is set for the full 2019
calendar year to be a total of $50,000. Jones feels confident that her team can work effectively with this budget.
"Because we are a city building that rents space to artists and theatre companies, we already have some of these procedures in place. We aren't reinventing the wheel, just adapting to include a larger scope of work. The funds would pay a salaried employee to meet with potential clients and to verify the records, insurance, permits, etc. required for rental of the plaza. The additional funds will also be used to maintain the master calendar and provide regular office hours."
Another goal that Jones has is to feature quality programming and to get visitors to come and see everything that the East Bank District has to offer. She says they will implement a master calendar of events so that merchants can adapt specials that will enhance the plaza events, and the public will be able to find upcoming events they can attend easily.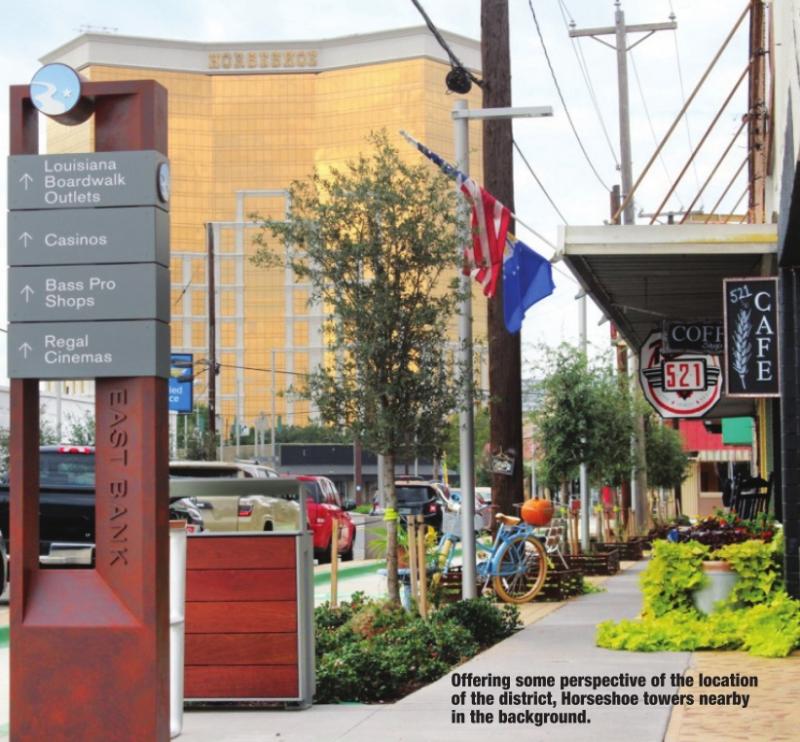 Glorioso says they are also starting a Downtown Merchants Association. She says she has full confidence in Jones as the person spearheading the event planning. She says she knows what she wants, and she is able to get a lot done with limited resources.
"I think it's a win-win," Glorioso said. "Downtown has the presence of the Bossier Arts Council. We needed someone to have the oversight of the venue, and they were willing to do it. We hope that they become the eyes and the ears for us and are able to work with those that want to utilize the plaza area for festivals and events."
Now Bossier City has a downtown area that out-of-town visitors can come to explore. Glorioso says it really brings a sense of community to the city. She believes the BAC will bring synergy to unite the vendors that are already there and even the ones that will join in the future.
"We see the East Bank District as a small area of the city that will have a new life, and it has become that. We have new businesses that have opened there within the last year. It is very much alive and vibrant. We hope over the years that we'll grow it and add more tenants."
Jones is honored to work with such fantastic business owners in the East Bank District. She hopes to continue to better the Bossier community.
"It has been an honor to work alongside each of these hardworking and creative people, who at the end of the day care about the community as much as we do," Jones said. "It shows in their work, and it shows in their willingness to promote this area. The support between the businesses is like none that I have ever seen before. I know that coming together for the common good of the district is something special that we are lucky to witness."
– Jessica Carr