BUSINESS COMMUNITY TO HONOR LEADERSHIP MODEL
Sixteen women with a love of their city, active participation in community service and exemplary leadership skills have been nominated for the prestigious 2018 ATHENA Leadership Award.
The Greater Shreveport Chamber of Commerce Business Development Connection honors this select group of local individuals each year.
The ATHENA Leadership Award was inspired by the goddess of Greek mythology known for her strength, courage, wisdom and enlightenment -- qualities embodied in the ATHENA Leadership Model. The award is unique both in scope -- local, national and international -- and the ATHENA mission upon which it is based.
This year s nominees embody a wide spectrum of skills and talents from health care to business, from law to hospitality, one of whom will be named the 2018 ATHENA Leadership Award winner.
The ATHENA Awards have been presented since 1982, when the Shreveport Chamber of Commerce developed a women s council to search for an award that would complement women. Since then men have been accepted as nominees as well, and two have won in the past locally.
Since the program s inception, more than 8,000 exemplary leaders in more than 500 communities have received the prestigious ATHENA Leadership Award in the United States, Bermuda, Canada, China, Greece, India, Russia, the United Arab Emirates and the United Kingdom. By honoring exceptional ladies, the ATHENA Leadership Award Program seeks to inspire others to achieve excellence in their professional and personal lives.
The ATHENA Leadership Awards Luncheon will be held Nov. 8 at Sam s Town Hotel & Casino. Registration begins promptly at 11:15 a.m. Tickets are $55 per person. No tickets will be available at the door. For more information, call 318- 677-2500.
ANDREA BUTLER
Andrea Butler is the director of marketing for Caesars Entertainment's properties in Northwest Louisiana – Horseshoe Bossier City and Harrah's Louisiana Downs. Andrea has worked for Harrah's and Horseshoe for 20 years, starting in a frontline position at 18 years old serving food and drinks as a way to support her toddler daughter. Andrea has been promoted 10 times within the company and received two of the highest awards in the casino industry: the Pride Award for Outstanding Tourism Hospitality employee and the coveted Caesars Entertainment Chairman's Award for Leadership. Andrea is very involved in the community, supporting many organizations including the American Cancer Society, The Hub, Salvation Army and the Bossier Council on Aging to name a few. When not working, she loves a great Pinterest DIY project around the house, a road trip and spending time with her family. Andrea is a Springhill native but now resides in Haughton, La.
ANGELITA B. JACKSON
Angelita Jackson, director of human resources with the city of Shreveport, has been in public service for more than 25 years. She received her bachelor's in human resources management from Texas A & M University, Commerce, Texas; an MBA in management from East Texas Baptist University, Marshall, Texas; and possesses two senior certifications in the HR profession: SHRM-SCP and IPMA HR–SCP.
Her passion for serving and developing employees helped her secure firsttime funding for several vital HR services: the Training & Development Program, Employee Assistance Program, Automated Applicant Tracking System, Health & Wellness Program and an Online Training System.
Surviving and thriving in a Godfearing family and a community of strong females, Angelita has spent most of her professional life encouraging all females to "lean in" and to strive for excellence, giving life to her favorite quote: "Work willingly at whatever you do, as though you were working for the Lord rather than people."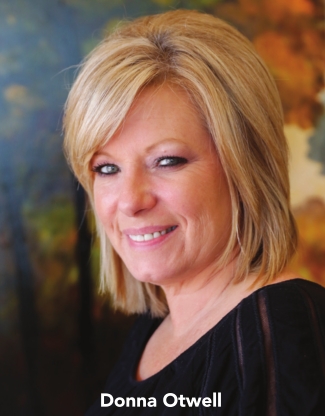 DONNA OTWELL
Donna Otwell was born in Mansfield, La., and was raised in Shreveport. She and Pastor Larry Otwell have been happily married for 12 years and are blessed with five children, nine grandchildren, and two spoiled Boston terriers. In 2006, God radically saved them, and thus began a deep passion for ministry. Donna and her husband joined the staff of Riverpark Church in 2006 and began street outreach in the city. Together, they established Riverpark's Street Ministry. She also works with local ministries such as The Hub: Urban Ministries and the Shreveport- Bossier Rescue Mission. Her passion to change our cities has resulted in many awards for service to the community. In 2015, Donna made the decision to pursue a full-time career in ministry and joined the staff of the Shreveport-Bossier Rescue Mission as executive assistant, and in 2016, Donna was appointed as the director of women and children's programs.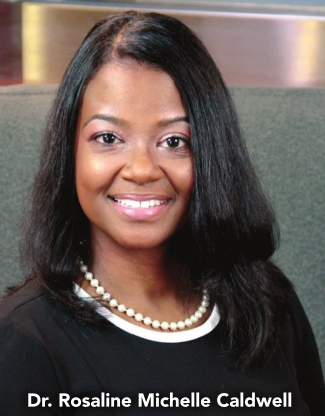 DR. ROSALINE MICHELLE CALDWELL
Dr. Rosaline Caldwell currently serves as the pediatric surgery nurse practitioner for Pediatric Surgical Associates at Willis-Knighton South Hospital. She has been with Pediatric Surgical Associates for 13 years and now has over 21 years of experience providing care to acutely and chronically ill pediatric patients. Additionally, she serves as an adjunct faculty member for the Graduate School at Northwestern State University. Dr. Caldwell commits her time to promoting health and wellness in the community. The constant rise in obesity, heart disease and diabetes has catapulted her into a community educator on living a healthy lifestyle. Dr. Caldwell has published six peer-reviewed medical journal articles, is a content reviewer for the third edition of Nursing Care of the Pediatric Surgical Patient, as well as the Journal of Pediatric Surgical Nursing. She is a regular speaker on the local, regional and national levels.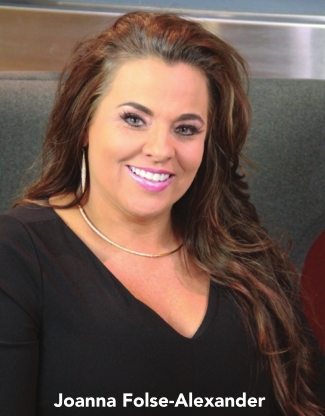 JOANNA FOLSE- ALEXANDER
Joanna Folse-Alexander is the vice president of sales and marketing for Sunrise Hospitality and the owner/ CEO of D.F. Investments in Shreveport/ Bossier. As a Shreveport native and local entrepreneur, she graciously promotes hospitality and gives back to her community. She is a dedicated and compassionate leader with more than 20 years of hospitality leadership. Joanna says that "hospitality is in her DNA." In her competitive fields, her roles in corporate and community service have provided her with opportunities to mentor and guide young adults. Joanna volunteers her time and talent in area nonprofit organizations. She serves on the boards of the Hotel Lodging Association, Shreveport-Bossier Convention and Tourist Bureau, and the Commission for Women. At the end of the day, Joanna says her greatest accomplishment is her family. She hopes that her dedication to family, work and the community improves the quality of life for others and helps make her community a better place.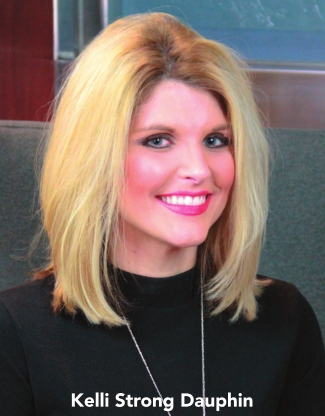 KELLI STRONG DAUPHIN
Kelli Strong Dauphin was born and raised in Bossier City. She completed her undergraduate and graduate studies at LSU-Shreveport. She is very invested in contributing to make the community the best it can be. She spends her days helping local employers overcome hiring obstacles to create bigger and better workforces. In her free time, she advocates for children with disabilities at Easter Seals Louisiana, mentors youth through several programs, helps bring Mardi Gras to the SBC as a member of the Krewe of Centaur, is learning to play piano, and is the sole role model for her two exceptional daughters in elementary school. She has been active in YPI, SRAC and the March of Dimes. Her dream is to make a difference by running for public office. Her motto is: "When a door closes, open it! It's only a door, after all."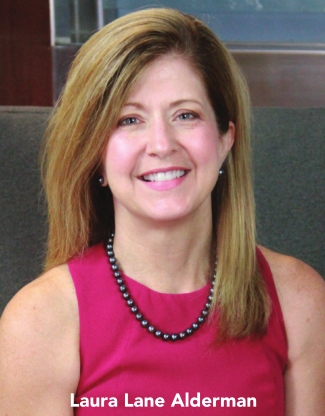 LAURA LANE ALDERMAN
Laura Alderman currently serves as executive director of Step Forward, a nonprofit organization with the mission and a nationally certified counselor. She previously served as the mental health coordinator for Caddo Parish Juvenile Services, where she began the first juvenile mental health court in Louisiana and served as principal investigator for the MacArthur Foundation Models for Change grant. Laura is a former educator and previously served as executive director of Volunteers for Youth Justice. Her bachelor's degree is in early childhood education, and she holds masters' degrees in family life education, as well as in counseling and guidance from Louisiana Tech University. In her free time, she enjoys spending time with family and friends, running and reading a good book.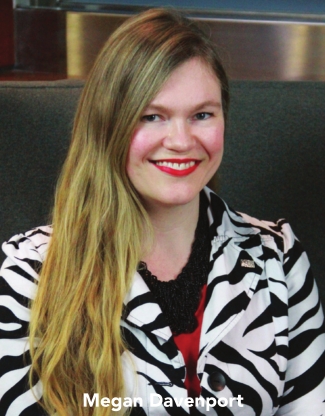 MEGAN DAVENPORT
Once upon a time, Megan Davenport's parents searched for her, eventually finding her in her "office" (the pantry) to ensure success for every child. She is also a licensed professional counselor, reading cookbooks. She earned her MBA licensed marriage and family therapist, at Louisiana Tech. She works in graduate medical education at LSU Health. Megan is the founding organizer of Shreve Swap, which encourages people to get rid of things they don't use. The swap has donated goods to many non-profits in our area. She enjoys teaching cooking at community gardens and promoting social justice through food that is good, clean and fair for all through her efforts as chair of Slow Food North Louisiana. She was honored by YPI in the 2016 class of 40 Under 40, awarded a scholarship to Slow Food Nations in 2018 and chosen as one of 400 delegates worldwide in 2017, is a voting member of the Society of the Golden Fork, and was named a Louisiana Food Fellow in 2017.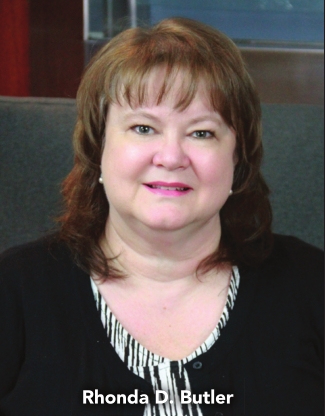 RHONDA D. BUTLER
Rhonda is a Shreveport native with over two decades of experience in corporate and public accounting. She was admitted as a partner with Hummingbird, King & Butler in 2011. She has prior experience in the public and private sectors as a controller for Zadeck Energy Group Inc., an independent oil and gas company, and with the international accounting firm of KPMG, LLP. Born and raised in Shreveport, Rhonda graduated from Woodlawn High School and received her B.S. in accounting from Louisiana State University in Shreveport. Rhonda has held various professional and civic positions over the years and has been an active volunteer in our local community. She has been married to Lane Butler for 21 years and has two wonderful children, Tara Elizabeth and Garett James Butler, of whom she is exceedingly proud.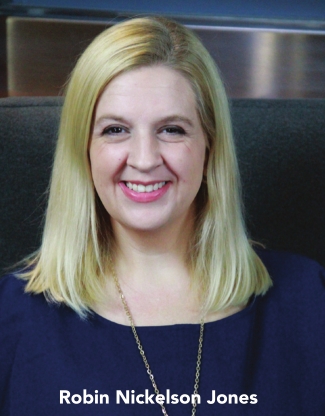 ROBIN NICKELSON JONES
Robin Jones is the executive director for the Bossier Arts Council. She moved to the Shreveport/Bossier area in 2004 with her husband and two children. She currently serves as chair of the Louisiana Partnership for the Arts and serves as vice-president of the Shreveport Bossier Attractions Association. Robin received the 2016 YPI's Forty Under Forty award, the 2018 PRIDE Award for Brand Awareness from the Convention and Tourist Bureau, and was named Honorary Louisiana Ambassador by Lt. Gov. Billy Nungessor. Most recently, Robin graduated from the United Way Distinguished Leaders Program. She has helped cultivate activities for students of all ages. In her time at Bossier Arts Council (BAC), Robin has more than doubled funding and programming for youth. Through the Budding Artist Association (BAC's Jr. Arts Council) she has provided leadership training to over 250 high school students. In addition, four years ago she created and launched Project Art Supplies, which collects funds and art supplies for Bossier/Caddo Parish schools.
SARAH RUSSELL GIGLIO
Graduating with honors from both Texas A&M University and Southern Methodist University's Dedman School of Law, Sarah's dedication to her clients is the driving force behind her practice. Her litigation experience began while still in law school, beginning as a student in the Child Advocacy Clinic and later serving as chief of the clinic. Sarah began her career in criminal defense as an associate at Rosenthal & Wadas in McKinney, Texas, where she practiced until she moved to Shreveport. Once in Shreveport, she practiced at Elton Richey & Associates before opening Gilmer & Giglio in January 2017. Sarah is licensed to practice law in Louisiana and Texas, and holds memberships in the National College for DUI Defense, the Louisiana Association of Criminal Defense Lawyers, the National Association of Criminal Defense Lawyers, the Shreveport Bar Association, the Booth- Politz Inn of Court, Business Networking International, and the Junior League of Shreveport-Bossier.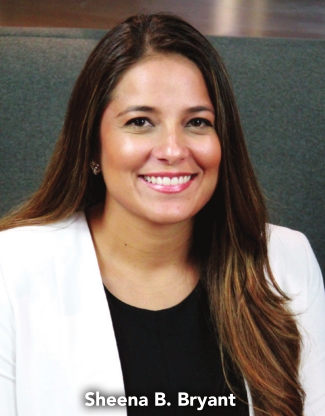 SHEENA B. BRYANT
Sheena Bryant's career has been about public service, enhancing the community, improving the quality of life for others. In her adopted home of Shreveport-Bossier, Sheena leads North Louisiana Economic Partnership's business development program and supports defense-related activity in the region. As a consultant for Deloitte in Washington D.C., Sheena managed multimillion-dollar contracts for the Department of Defense. She earned a corporate award for a marketing campaign and was sent to Yale to complete an advanced consulting program. She has advised senior-level decision makers at the United Nations, U.S. Commercial Service, and Government of Guam. For her work to modernize policies in Guam, Sheena received the Governor's Award, the most prestigious award given to a public servant in the U.S. territory. Sheena earned an M.A. in law and diplomacy from Tufts University and a B.A. from the University of California-Santa Barbara. Sheena is married to Michael Bryant and is a stepmother to their two daughters, Abby, age 9, and Natalie, age 6.
SUANNE MCCONATHY
Suanne McConathy is the special education coordinator and speech specialist at the Bossier Parish School Board. She has over 19 years of experience in speech language pathology. Through her leadership, she manages the speech therapy program for 34 schools in Bossier Parish, encompassing every elementary, middle school and high school. In addition, Suanne develops and implements professional development for 35 speech language pathologists (SLP) and assists SLPs to enhance speech therapy services. This indirectly impacts over 1,600 students in Bossier Parish. She also participates in Child Find screening services. Suanne has served as an SLP in numerous schools, with 13 of those years spent at Stockwell Place Elementary. Suanne is an experienced leader in speech language pathology, a mentor to up-andcoming SLPs, a wife to Pat McConathy of 21 years, and a mother to two children, Kyle (junior at Airline High) and Connor (seventh-grader at Cope Middle).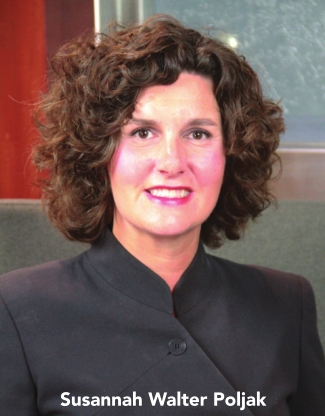 SUSANNAH WALTER POLJAK
Yankees' pitcher Lefty Gomez said, "I'd rather be lucky than good." Susannah Poljak would change that slightly – it's best to be lucky and good. She's been both. As a new lawyer, she obtained a prestigious federal appellate clerkship for the Fifth Circuit, where she learned from judges who were among the best legal minds in the country. She has litigated nationally important cases across the country. In California, she defended the United States Olympic Committee's intellectual property interests during the 2000 Summer Games. In New York, she acted against Enron in a complex synthetic fuel tax credit case as Enron went spectacularly bankrupt. Her luckiest and best job, though, was her 2014 election to the Caddo Parish School Board. Under the board and Superintendent Goree's leadership, Caddo schools are in the midst of a revival that will have a positive, multi-generational impact on Caddo students.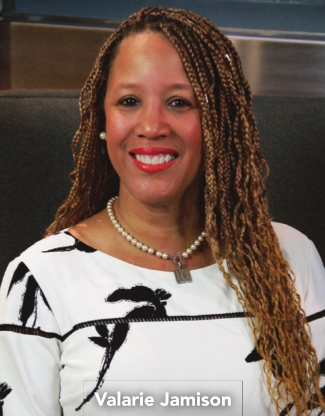 VALARIE JAMISON
Valarie Jamison is the purchasing manager for the Parish of Caddo, where she advocates and promotes small and emerging businesses. She has lectured to government officials, major corporations and social service organizations on diversity, leadership, and team building. Valarie was the project manager of a $154 million hotel expansion for the first riverboat in Louisiana. She developed and designed the company's Minority and Women Business program that was emulated at 26 gaming properties in the United States. She formed the Riverboat Procurement roundtable that is still recognized by the Louisiana Gaming Division. Valarie was instrumental in the development and implementation of Northwest Louisiana Small Business Summit, which held its first Summit in Shreveport in 2012. Valarie currently serves at the first female and African- American board chair of NLEP. She is a member of the Morning Star Missionary Baptist Church and a member of Alpha Kappa Alpha Sorority Inc.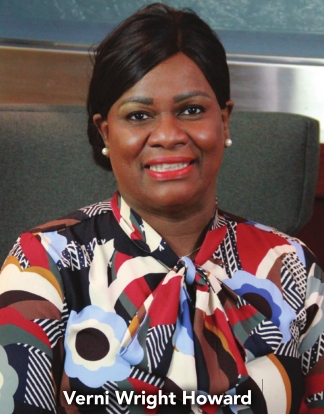 VERNI WRIGHT HOWARD
Verni Howard earned a B.S. in microbiology and MPA from LSU in Baton Rouge. She began her 18-plusyear banking career at SunTrust Bank in Atlanta, Ga. In 2015 she ended her career with JPMorgan Chase to become the new executive director of Providence House. Verni's courage to lead and serve extends beyond her service on 15 major boards of directors across the country. She was nominated for the Outstanding Women in Business Award by Cancer Services of Greater Baton Rouge. In 2012 she received the Volunteer Activist Award from the Emerge Center and the African- American Achievement Award in 2015. Verni also received the distinguished Blue Cross Blue Shield Angel Award in 2017. She is a 2010 graduate of Leadership Baton Rouge and a 2012 graduate of Leadership Louisiana. Verni is a Paul Harris Fellow Rotarian and club director. Her life and accomplishments are steeped in the wisdom of knowing that "we are our brother's keepers."