YOUNG PROFESSIONAL INITIATIVE

Each year for more than a decade, the Greater Shreveport Chamber's Young Professionals Initiative has highlighted 40 of our region's most dynamic and engaged young entrepreneurs, executives, managers and professionals in the public, private and nonprofit sectors. Over that time more than 400 individuals have been recognized, and many have gone on to become local leaders in business, politics and public service. 40 Under Forty is our chance to celebrate the best of what our community is by spotlighting those who are both excelling in their profession and making an impact in our community.
Also each year, the judges select one Young Professional of the Year. This is the individual among the 40 who exemplifies the spirit of 40 Under Forty. The latest recipients have included Dr. Megan Gardner, who was featured recently in a story about her work with childhood dyslexia; Dr. Julie Mook Broadwell, who balances her breast cancer practice with traveling missionary work; Dr.
Melva Williams, who is helping to expand Southern University's footprint in Shreveport; Dr. John Chidlow, whose company, Innolyzer Labs, is pioneering one-of-a-kind, lab-on-a-chip analysis devices; Shreveport Magazine publisher, Shreveportant founder and restauranteur Pete John; and Lt. Col. Bill Fish, who leads the 11th Bomb Wing at Barksdale Airforce Base.
As the profiles in the following pages will demonstrate, this year's class once again brings together a group of highly engaged, impactful individuals. The group includes physicians, lawyers, teachers, professors, small business owners, as well as men and women from the private and nonprofit sectors. Each of them deserves our recognition for what they bring to our community. Take a look at the following pages and see who you would pick as our Young Professional of the Year. We'll find out who the judges selected on Saturday, Dec. 1!
– Tim Magner, Greater Shreveport Chamber of Commerce
40 under Forty 2018
A look at this year's class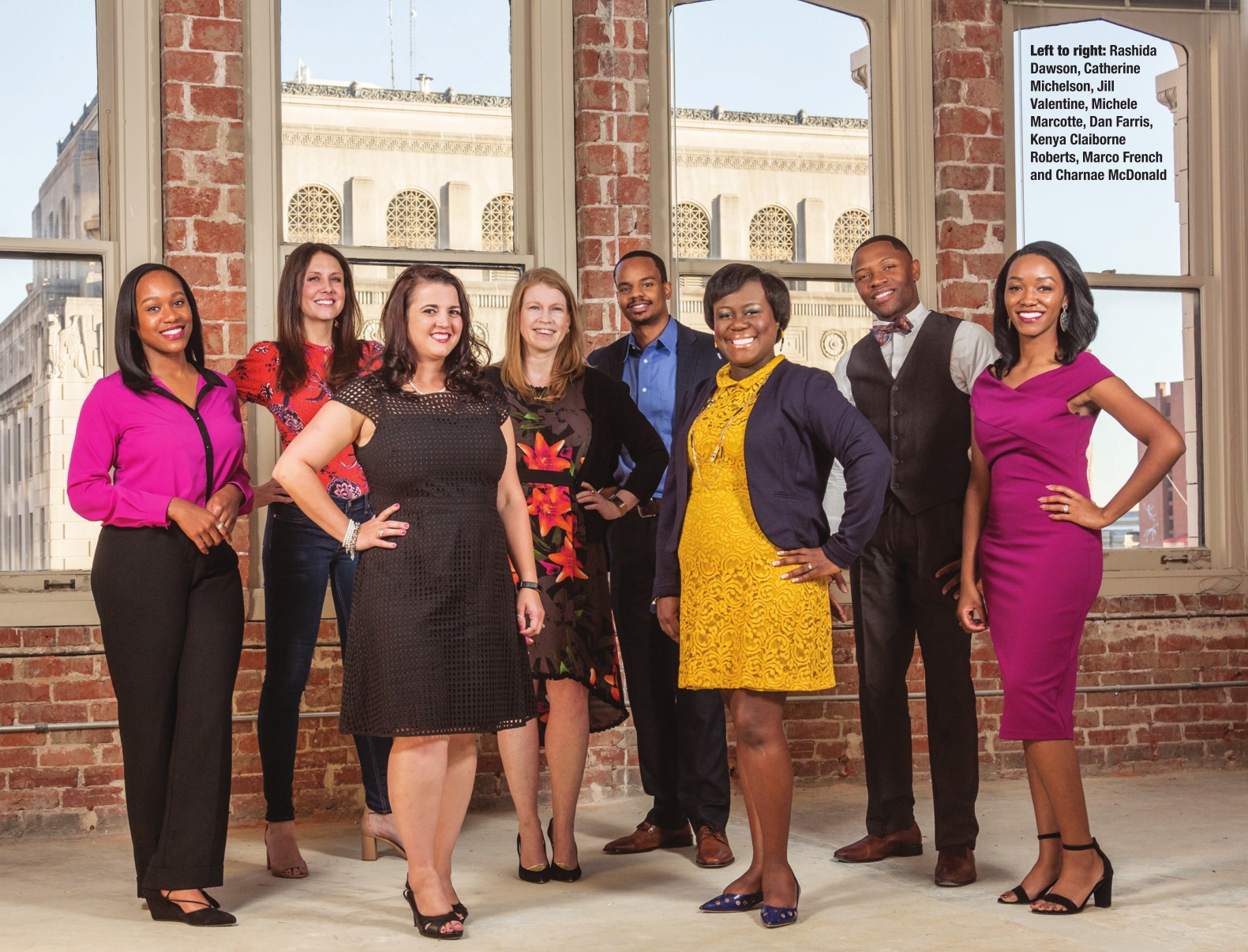 Leighton Allen
Leighton Allen is the founder and broker of Berkshire Hathaway HomeServices Ally Real Estate, where he partners with agents to be expert advisors to people wanting to buy or sell a home in our community.
A home is the most valuable possession for many people, and Leighton believes everyone deserves an expert real estate advisor they can trust to help them make informed decisions.
Leighton holds a Bachelor of Science in educational services from Louisiana Tech University, Bachelor of Arts in secondary education from Louisiana Tech University, and a Master of Christian Education from Southwestern Theological Seminary.
Leighton resides in Benton. He is married to the kindest woman in the South, the father of three wild and hilarious kids, and knows a good steak when he sees one.
Sarah Ardis
Sarah Ardis serves as the director of development and community relations at the Shreveport-Bossier Rescue Mission. Sarah came to work for the Mission in 2012 at an entry level position and quickly rose through the ranks. In a matter of only two years and at the age of 30, Sarah was promoted to director of development and community relations and became the second youngest professional to hold that position. During her tenure, Sarah has led her staff through a reorganization all while creating and implementing the Mission's rebranding efforts, marketing strategies and fundraising campaigns. Sarah's leadership has raised a total of $5.2 million to help more than 3,000 homeless men, women and children overcome homelessness and poverty. In addition to her work in development, Sarah laid the ground work for the Mission's first parenting class and created a financial literacy course that empowers women with the tools to be financially independent.
Sarah is a proud native of Shreveport- Bossier and a graduate of Louisiana State University-Shreveport. Sarah is married to Glen Ardis, and together they have one daughter, Sophie. Sarah is an active member of Noel Memorial United Methodist Church, where she serves with the Family Ministries and Missions Ministry. Additionally, she serves as a trustee and is vice-chair of the board for Noel Neighborhood Ministries, one of Caddo Parish's oldest and largest food pantries. Sarah continues her passion of advancing philanthropy in our community by serving as president for the Association of Fundraising Professionals North Louisiana Chapter.
Adam Brewer
After graduating from the University of Mississippi Medical Center, located in Jackson, Miss., Adam moved to Shreveport to begin his career as a physical therapist with Willis-Knighton Health System. In October of 2008, Adam and his wife, Amanda, officially opened the doors to their own private practice called Brewer Physical Therapy. Over the past 10 years, Brewer Physical Therapy has experienced consistent growth that has ultimately led to expansion into new markets. In 2016, Brewer Physical Therapy expanded into south Bossier. In 2017, Brewer Physical Therapy expanded again into Minden. Currently between the three locations, Brewer Physical Therapy employees more than 20 people. In 2018, Brewer Physical Therapy was nominated by the Bossier Chamber of Commerce for the Small Business of the Year Award. Brewer Physical Therapy has been voted top physical therapy practice by numerous publications of the past 10 years, and Adam has been voted top physical therapist by SB Magazine. Adam and his wife, Amanda, have children aging from 8 to 1. They enjoy traveling and are active in numerous professional and community organizations in the area. Currently, Adam is on the board of directors for the local chapter of Business Exchange International.
Anna Brown Priestley
Anna Brown Priestley is a vice president and trust advisor with Regions Private Wealth Management in Shreveport. Prior to joining Regions, she was an associate with the law firm of McMichael, Medlin, D'Anna, Wedgeworth & Lafargue and practiced primarily in general litigation. She is also a former law clerk to the Hon. Ford E. Stinson Jr., Hon. Parker Self and Hon. Jeff R. Thompson of the 26th Judicial District Court, Bossier and Webster parishes. Anna is a member of both the Louisiana and Shreveport Bar Associations. Currently, she serves on the Shreveport Bar Association's Executive Council and is the president of the women's section. Anna is also an active member in the Junior League of Shreveport-Bossier.
Anna received her law degree in 2013 from LSU Paul M. Hebert Law Center, where she served as the president of the Moot Court Board and was a member of the Trial Advocacy Board. She received her undergraduate degree from Louisiana State University in 2009. When she is not working or serving the community, Anna enjoys spending time with her husband, William Priestley Jr., and their cat, Aggie.
Kenya Claiborne Roberts
Kenya Claiborne Roberts is the daughter of Dorothy Claiborne and Sam Claiborne and sister of Ashleigh Claiborne. Kenya is the wife of Marcus Roberts and the mother of one handsome 3-year-old son, Maxwell Roberts, and daughter, Kensleigh Roberts. She grew up in Shreveport, La. Kenya has obtained a bachelor's degree in secondary mathematics education from Southern University and A&M College, a master's degree in education focusing on administration and supervision from Louisiana State University in Shreveport, and a doctorate degree from Walden University in teacher leadership. Kenya has taught mathematics students and alternate certification students, been a math interventionist, a master teacher, an intervention specialist and an assistant principal. Currently, she is the principal at Dr. Joseph Samuel Clark Elementary School, a math adjunct professor at Bossier Parish Community College and owner of PACE Educational Consulting. In her first year as principal, Dr. Roberts has hosted several events to bring the community closer together and bridge the gap between the school and community.
Kenya is a member of Delta Sigma Theta Sorority Inc., Phi Delta Kappa Sorority and Top Ladies of Distinction. Kenya is an active member in her church, Greater Pleasant Grove Baptist Church. Kenya has led 30-plus etiquette workshops in the state of Louisiana and continuously speaks, motivates and mentors youth in this city. When Kenya is not teaching teachers, leading workshops or mentoring students, she enjoys playing with her son, going on family trips, shopping and party planning.
Rashida Dawson
Rashida Dawson is the financial stability program director of United Way of Northwest Louisiana (UWNWLA) and responsible for the overall leadership and management of its financial stability impact area. Within her role at United Way, she also oversees the Bank On Northwest Louisiana program. Since the inception of the Bank On initiative in 2013, she has connected more than 3,950 unbanked residents to bank accounts throughout the Shreveport/Bossier area.
Rashida earned her Bachelor of Business Administration in marketing from the University of Louisiana at Monroe and is currently pursuing her MBA in project management from Louisiana State University Shreveport. With an extensive background in government and public service, she has worked for Shreveport Federal Credit Union, ReRez Market Research and the Allie Smiles Foundation in Dallas, Texas. She then began working for the city of Shreveport's Department of Community Development in 2012, where she developed and launched the Bank On Shreveport (BONWLA) initiative.
Fulfilling her commitment to serve others, Rashida is a member of the South Shreveport Rotary Club, BancorpSouth's CRA Advisory Council, Caddo Parish Commission's Banking & Development Task Force, and the Young Professionals Initiative (YPI). She is also a graduate of the 2017 Greater Shreveport Leadership Program, 2013 LANO Leadership Program, and actively involved with various community organizations throughout Northwest Louisiana.
Rashida lives her life by these words of Maya Angelou: "I've learned that people will forget what you said, people will forget what you did, but people will never forget how you made them feel."
Callie Dean
A native of Shreveport, La., Callie Dean is passionate about community arts, youth development and program evaluation. She holds a bachelor's degree from the University of North Carolina at Chapel Hill and a master's degree in urban studies from Eastern University. She currently serves as the teacher engagement specialist at the Cyber Innovation Center and is an adjunct instructor in applied research methods at Eastern University.
Callie is deeply involved with the Noel Community Arts Program, where she is the advisory board president, and with BuildaBridge International. She has also volunteered with other local organizations, including Step Forward, Volunteers for Youth Justice, HOPE for the Homeless and the YMCA. She and her family are active members of Noel United Methodist Church. An avid musician, Callie performs as a violinist with the Shreveport Symphony Orchestra and other area ensembles. She lives with her husband, Jordan, and their two sons, Luke and Miles.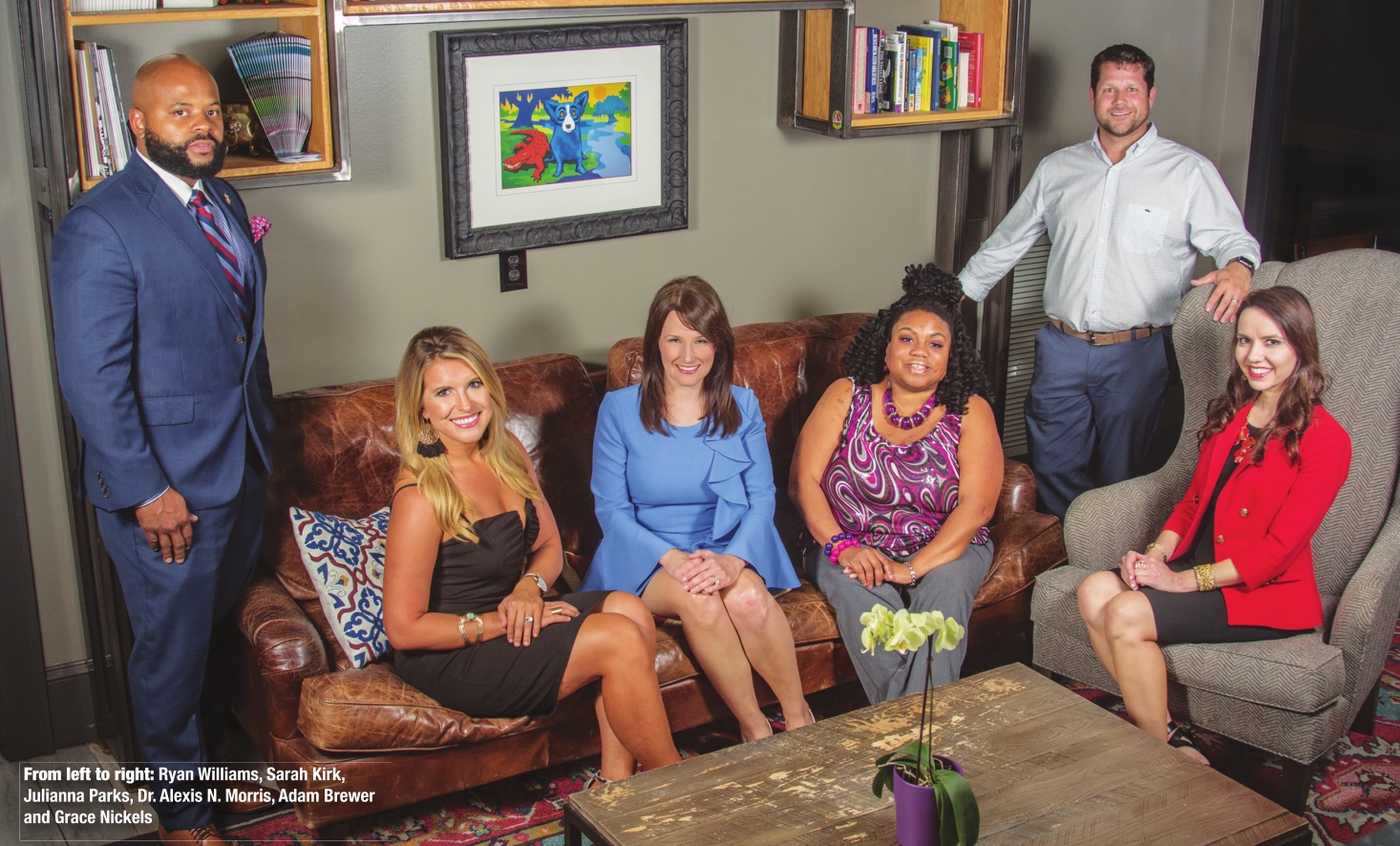 Emerie Eck Gentry
Emerie Eck Gentry is the owner of Lagniappe P.R.I.M.E., LLC., a company dedicated to helping clients grow their brand's footprint by showcasing their strengths through effective public relations, creative integrated marketing and engaging events. A Shreveport native, Emerie graduated from Northwood High School, obtained her associate degree in business administration from Bossier Parish Community College, and recently obtained her bachelor's degree of interdisciplinary studies from Louisiana Tech University.
For more than 10 years, she has served on various boards and committees to help strengthen our community. She currently serves on the Public Relations Association of Louisiana's Northwest Chapter Board of Directors as the vice president of membership. Emerie served on the Young Professional Initiative Board of Directors in roles such as 40 Under Forty co-chair, membership chair, social chair and three terms as chairman of the board. Emerie has also served as the ARTini committee chair for the Bossier Arts Council, on the Greater Shreveport Chamber of Commerce Board of Directors, and souvenir committee chair for the James Burton International Guitar Festival. She has also devoted volunteer time to many other organizations.
Emerie is a graduate of the Louisiana Association of Nonprofit Organizations' Community Leadership Program. She received the Very Important Volunteer Award from the Greater Shreveport Chamber of Commerce. Emerie was also honored as a top six finalist for the inaugural Virginia K. Shehee Most Influential Woman Award in 2015.
She is a mother and role model for her two boys, Ethan and Trevor.
Rob Eppers
Mr. Eppers moved to Shreveport to join Risk Services of Louisiana in 2010 to be the senior marketing manager and has served as the agency's co-owner & COO since 2014. Prior to moving to Shreveport, he earned his B.A. in marketing from Texas Tech University. He also worked for Casey Wolfe & Martin Inc. in Dallas, which later became Hilb Rogal & Hobbs, as a producer and marketing associate. In 2006, Mr Eppers helped start Saffe Property and Casualty LP and served as the president of operations. In 2008 Mr. Eppers earned the Certified Insurance Counselor (CIC) designation.
With more than 16 years of industry experience, he has fine-tuned his skills and knowledge to specialize in complex property and casualty placements. His commitment to the preparation of insurance programs rather than just insurance coverage has made him an invaluable asset to Risk Services of Louisiana. His work has had a direct impact on coverage placement for more than $2.5 billion in property coverage for various state school boards. Areas of expertise include placements involving shared and layered property placements, professional liability and liability pool placements. In an ever-changing marketplace, Mr. Eppers maintains and establishes carrier and client relationships with relationship-building skills extending beyond the insurance industry. Mr. Eppers is a past senior coordinator for the Greater Shreveport Leadership Program whose goal is to identify, motivate and develop community leaders.
Mr. Eppers is married to his wife of 16 years, Stacy, and is the father of four children.
Dan Farris
Dan Farris was born and raised in Shreveport. He was raised by his grandparents in the Lakeside/Allendale neighborhood. Dan's grandfather was a pastor, and their home was located right next to the home.
Dan graduated from Loyola College Prep in 2007 and started going to LSUS in the fall of 2007.
Dan graduated from LSUS in 2011, with a BA in history. Thereafter, Dan started at LSU Law in 2012. At LSU Law, Dan was a member of both the Trial Advocacy and Moot Court Board. Dan served as vice president of the Trial Advocacy Board and took Top Attorney Award at a trial advocacy competition.
Dan graduated from LSU Law in 2015 and started working as a judicial law clerk at the Louisiana Second Circuit Court of Appeal to the Hon. Judge Jay Caraway from 2015-2016. Thereafter, Dan served as a judicial law clerk to the Hon. Chief Judge Henry Brown at the Louisiana Second Circuit Court of Appeal from 2016-2017.
Dan briefly worked at a small insurance defense firm before starting his own private practice in December 2017 – the Law Office of Daniel Farris, LLC. Dan's practice focuses on criminal defense, personal injury, family law, expungements and estate planning.
In his spare time, Dan enjoys exercising, acting and writing.
Sherricka Fields Jones
Sherricka Fields Jones serves the city of Shreveport as assistant chief administrative officer. She began her career in home mortgage lending and soon after became vice president to the oldest African-American investment bank in the country. Sherricka formally joined the city as manager of finance and administration for the Shreveport Regional Airport Authority. She received two Bachelor of Science degrees in finance and business administration from Centenary College in 2005. In 2008, she obtained an Securities Exchange Commission (SEC) Series 7 license to work in the regulated financial securities industry. She received her Master of Business Administration degree from LSUS in 2012. Sherricka is also registered by the Financial Industry Regulatory Authority and the SEC as a securities representative and Louisiana life insurance licensed representative with PFS Investments. In her career with public finance, she has worked with more than $2.5 billion debt financing as an investment banker and in municipal budget and administration. For the past 20 years, Sherricka still finds time for her love for dance and performance arts. She joined forces with her husband, Vernon Jones, to open a non-profit organization, The Play Station youth fitness and recreation, where she continues to teach ballet, jazz, contemporary, tap dance and fitness to children and adults of various ages and skill. She and her husband are proud parents of 2-year-old Mason Jones. Sherricka's favorite quote is "Our deepest fear is not that we are inadequate. Our deepest fear is that we are powerful beyond measure."
Anna Flores
Anna Flores is a senior mechanical engineer at Welbilt Inc. She graduated from the University of Michigan with an undergraduate degree in mechanical engineering and the Georgia Institute of Technology with a master's degree in mechanical engineering. She is currently pursuing a Master of Business Administration at The Wharton School, University of Pennsylvania while working at Welbilt Inc. full time. Anna's professional experience includes engineering positions in the energy industry (steam turbine operation and gasification) and oil and gas. She previously worked for General Electric in Schenectady, N.Y., and Schlumberger in Williston, N.D. In her spare time, Anna enjoys working out and participating in the running activities in the Shreveport area. She qualified for the Boston Marathon four times and completed the marathon earlier this year. As a military spouse, she is passionate about helping fellow spouses in STEM find career opportunities through the Society of Military Spouses in STEM (SMSS), a nonprofit organization she co-founded with another military spouse engineer. She is passionate about helping others in her community by tutoring math and science, editing and creating resumes in STEM and non-STEM-related fields, and inspiring those around her who currently don't engage in any physical activity to sign up for short races in the area. She enjoys reading, backpacking, traveling to other countries and learning new languages. She aspires to be one more role model in the community with diverse experience in a male-oriented industry to create an impact and instill confidence in her female colleagues.
Marco French
Marco D. French, a principal in the Caddo Parish School System, holds a bachelor's degree in education from Grambling State University and a master's degree in educational leadership from Arkansas State University. Marco has more than 10 years of experience in the field of education. His career in public education spans from teaching every elementary grade, working in magnet, neighborhood and Title 1 schools in the Caddo Parish School System. He has served as an education consultant, instructional coordinator, math interventionist and content coach.
Mr. French believes in teamwork, shared leadership and high expectations for all students, staff and parents, no matter the zip code they reside in. In his endeavors, he has led the charge in turning around Queensborough Elementary School from a school not known and in constant decline, to a diamond in the rough and a spotlight for the community. He is committed to his vision and passion in making sure all students have the opportunity to succeed. His innovative and out-of-the-box practices have catapulted Queensborough Elementary in the direction of academic success.
Marco French is the proud son of Mrs. Valinda Webb of Haynesville, La. He is an active member of Morning Star Missionary Baptist Church, where his pastor is Dr. Theron Jackson. He is also an active member of the Bossier City Alumni Chapter of Kappa Alpha Psi Fraternity Inc. and a man with a defined vision and goal of success.
Marco D. French, an innovator and the change agent for success!
Sophia M. Herron
Sophia Marie Herron, daughter of Dr. and Mrs. Edwin W. Herron Jr., works as the child life specialist and fundraising and events coordinator at the Gingerbread House Children's Advocacy Center. She is a graduate of Louisiana Tech University and has called Shreveport home since 1998. She continually supports the local community by educating children and teens in Shreveport and Bossier City in areas of child abuse and human trafficking prevention. Her work with the Gingerbread House started in 2004 through volunteerism and continued throughout high school and college. She has also been a supportive member of the Cystic Fibrosis Foundation, Alzheimer's Agency of Shreveport/Bossier, Association of Child Life Professionals, and the Hispanic Ministry of St. Mary of the Pines Catholic Church throughout her years as a Shreveport resident.
Brandon Horton
Brandon Horton currently practices as a CPA for Matthews, Beaty & Company CPAs. His areas of practice include individual tax, business tax, nonprofit tax, fiduciary tax, accounting services, planning and consulting.
Brandon graduated from Louisiana State University in Shreveport with a bachelor's degree in accounting. In college, he was president of the Association of Student Accountants and admitted to Pi Sigma Alpha, the National Political Science Honor Society, for academic achievement, including his published research for the International Lincoln Center.
In 2013, he became treasurer of Young People in Recovery (YPR), where for the next couple of years he helped grow the organization from seven chapters to more than 40 chapters from New York to Los Angeles providing housing, employment and education resources to young people in recovery. During this time, YPR was included in the National Drug Control Strategy of the White House under Barak Obama, hosted live national Q&As in the White House and featured on CNN.
In 2015, Brandon served on the Louisiana Advisory Council on Mental Health for the Louisiana Department of Health and Hospitals, which advises on allocation of federal resources across mental health programs in Louisiana.
Currently, Brandon serves as treasurer of Samaritan Counseling Center and on the Council on Alcoholism of NWLA's (CADA) finance committee.
Nick Huckaby
Nick Huckaby is the director of rehabilitation for CHRISTUS Health Shreveport-Bossier. He is a Shreveport native and graduate of C.E. Byrd High School. He obtained his Bachelor of Science from Southern University in Baton Rouge and went on to obtain a master's degree and Doctorate of Physical Therapy from LSU Health Sciences Center-Shreveport. He joined the CHRISTUS team in 2005 and is currently responsible for the daily operations of the inpatient and outpatient therapy areas and the sports medicine program. Through his role he has the opportunity to provide patient care to help patients improve their level of function and quality of life, be a part of the CHRISTUS mission "to extend the healing ministry of Jesus Christ," and work with a dedicated and supportive team. He is passionate about working in the community and mentoring young individuals to be future professionals and leaders. Nick is the son of Howard and Jackqulynn Huckaby. Nick strives to make sure he has a good work balance with spending time with his wife, Sheneda, and daughters Alexis, Addyson, Kamri and Kaitlyn, who support all his goals and aspirations. In his free time, Nick enjoys exercising, grilling, working in the yard and spending time at home with family.
Kayla Jackson Southard
Kayla Jackson Southard is the owner of Moonlight & Lace Weddings and Events, LLC. She is an accredited wedding planner through the Association of Bridal Consultants and served as the ABC Louisiana state manager from the years of 2015-2018. She was listed as one of the World's Best Wedding Planners by Junebug Weddings in 2015 and has achieved the Wedding Wire Couples' Choice Award from 2015-2018. Her work has been noted in Southern Celebrations Magazine, Junebug Weddings, BBJ Linen, Weddings with Style and Wedding Planner Magazine, to name a few.
Kayla is also the owner of The Summer House, LLC, a newly opened wedding venue just south of Shreveport.
Her businesses specialize in full-service wedding planning, Sandals All Inclusive Honeymoons, wedding stationery and wedding gown preservation. Kayla coordinates destination weddings and weddings thoughout the state of Louisiana, specifically in her hometown of Shreveport, La.
Sarah Kirk
Sarah Kirk is the owner/agent of Sarah Kirk State Farm Agency located in downtown Shreveport. She has been selling insurance through State Farm since May of 2013 and has owned her agency and managed her team since January of 2017. She has been a resident of the Shreveport area since 2009. She is married to her husband, Aaron Kirk, and has two boys, Devin, 8, and Austin, 4. Sarah and her family are active members of the Simple Church. She is involved in a life group that is passionate about serving others in the Shreveport/Bossier community. Most importantly, Sarah loves spending time with her family and friends. You can find her on the baseball fields, soccer fields or motocross track throughout the year supporting her husband and boys in all of their activities.
Michele Marcotte
Whether it was writing a detailed account of afternoon tea with Cypriot monks in a diary or sharing childhood memories of camping beneath the stars in the Ruba' al Khali desert, Michele Marcotte has always been a storyteller. She had an amazing childhood filled with trips to exotic places, thanks to her father, who exposed her to the beauty and culture of wherever he worked. Those experiences led her to become a journalist.
She currently works as an engagement editor at the Shreveport Times specializing in digital storytelling. She started with the newspaper in 2010 as a local government reporter covering the economy, transportation and city hall. She became the features editor in 2014 followed by a statewide engagement editor for the USA Today Network in Louisiana in 2015. She rejoined the Shreveport Times in 2016.
Prior to coming to Shreveport, she worked for The Daily Sentinel in Nacogdoches, Texas, and The Daily News in Henderson, Texas. She received a journalism degree from the University of North Texas in 2005.
She serves as the president of the Highland Restoration Association, communications chair for the Young Professionals Initiative and volunteers with Shreveport Regional Arts Council on various fundraisers and projects.
She also is a member of the Shreveport Journalism Foundation and the Investigative Reporters & Editors.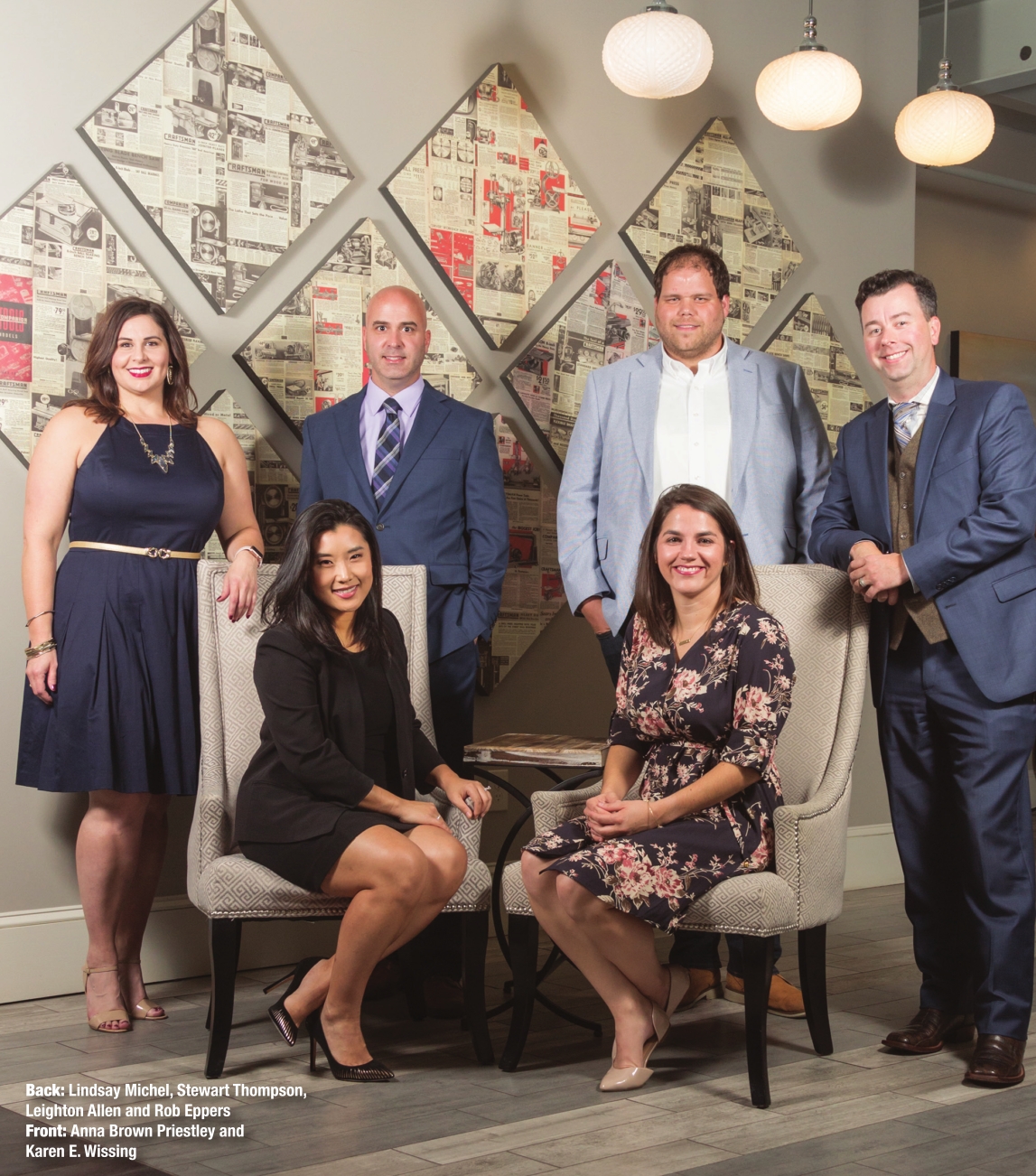 Dany Martin
Dany Martin, a partner and wealth advisor at Williams Financial Advisors, provides comprehensive wealth management services for clients across the United States. He is also an influential member of the Well+Fed Louisiana team. He is married to Lindsi, co-owner of Well+Fed Louisiana. Dany and Lindsi have recently become foster parents after being impacted by the great work of the Common Ground Community in the Cedar Grove neighborhood.
Dany has more than 12 years' experience in the financial planning and investment world. After college, his career started at Capital One Bank, where he was the number one producing junior advisor in 2014. In 2015 he decided to become an independent advisor and joined the team at Williams Financial. Dany has transformed his business into a machine that values communication, education and service that exceeds client expectations. He is part of a powerful, multigenerational team of individuals with decades of experience designed to serve the financial needs of clients now and for generations to come.
Dany was raised listening to some of the greatest business minds and motivational speakers of all time. He believes that if you work smart every day, focus on the task at hand, and treat people in a trustworthy manner, good things will follow. Dany is now inspired every day to make the people around him better, smarter, happier and to be an example of what it means to be genuine. One of his favorite quotes to teach is, "Watch the feet, not the lips."
Megan Martin
Megan Martin is the dean of the Division of Technology, Engineering, and Mathematics (TEM) at Bossier Parish Community College (BPCC). Megan graduated from Louisiana Tech University with a B.A. and M.A. in English. She taught at the University of Louisiana Monroe for 10 years before moving to Bossier to work on a grant with BPCC's Cyber Department housed in the TEM Division. After a year and a half of grant work and three years as assistant dean of the division, Megan moved into the position of dean of TEM last August. The division houses 12 associate degree programs including cyber technology, engineering and advanced manufacturing as well as the Math Department.
Charnae McDonald
Charnae McDonald is the campaign and communications manager for United Way of Northwest Louisiana. She is responsible for coordinating fundraising activities through workplace campaigns, serving as a spokesperson and assisting with resource development activities and initiatives throughout the year.
Charnae was born and raised in Northern California. She graduated from California State University-Northridge with a degree in journalism. She began her professional career as a TV news reporter, which brought her to the Shreveport area in 2014, where she started producing newscasts for a local station. She has been a contributor for "NBC Nightly News," "The Today Show," CNBC and more. With Charnae's strong background in media and communications, she spearheads all public relations and video marketing for United Way to ensure the nonprofits visibility in the community.
Charnae is a local member of the Public Relations Association of Louisiana, Association of Fundraising Professionals, Bossier Chamber of Commerce Diplomat Leadership team, the Young Professionals Initiative and a regular volunteer for Step Forward.
She says Louisiana is a big culture and weather shock from California, but she is enjoying the history and rich culture from Bossier with her husband, Ben, and their pug.
Jaya McSharma
Jaya McSharma is a local physician, writer, filmmaker and actress who loves to create – whether it's the written word, a short film, an interview or an opportunity. She is passionate about grassroots activism and science education. She has served on the state board for the ACLU, is the medical director for the Philadelphia Center, and creator of three independent web series designed to highlight the amazingness of #Dreamport. She is married to the better half of McSharma Productions, Jacob, who is father to their three amazing rescue cats: Rose, Neo and Wally.
Lindsay Michel
Lindsay Michel is an assistant professor of cardiopulmonary science (CPS) and the director of clinical education for the program at Louisiana State University Health Sciences Center Shreveport (LSUHSCS) School of Allied Health Professions. Lindsay grew up in Waskom, Texas, and settled in Shreveport after an enjoyable few years in the wine business in New Orleans, La. She holds a Bachelor of Arts in sociology, Bachelor of Science in cardiopulmonary science and a master's degree in public health.
After a brief stint as bottle-shop manager at Wine Country, Lindsay followed her true passion into the medical field and became a respiratory therapist in 2011. She was a staff respiratory therapist at LSU Health, then transitioned to join the faculty at LSUHSC Shreveport as an instructor in 2013. Lindsay appreciates the opportunity to teach and mentor the diverse group of students graduating from the CPS program and considers it one of her greatest professional achievements to see past students being successful in their careers. She serves on the board of the Louisiana Society for Respiratory Care, which advances the profession of respiratory care and advocates for patients, families and respiratory therapists. She is passionate about educating school-aged children and their parents about asthma management. She has also volunteered her time to numerous health fairs around the area and The American Heart Association's Jump Rope for Heart Health.
In her spare time, Lindsay enjoys spending time with her family (especially her niece and nephew), listening to live music, hiking, kayaking and drinking good wine on a patio.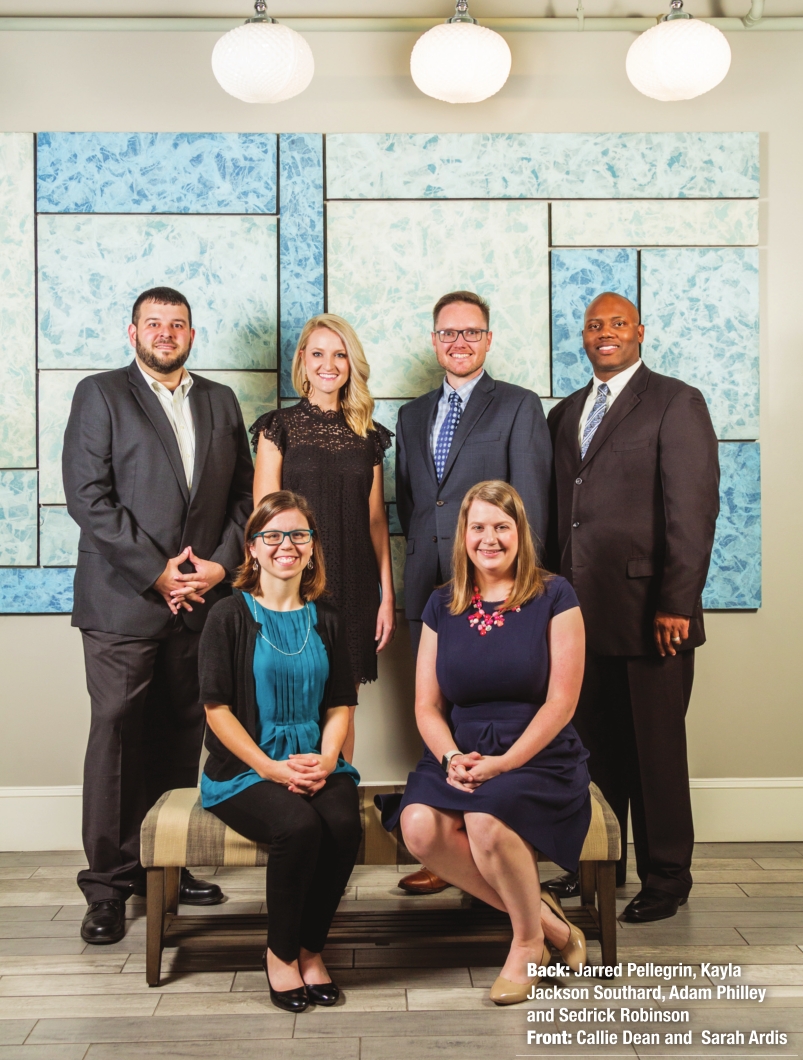 Catherine Michelson
Catherine Michelson is the owner of Catherine Michelson Accounting in Shreveport, La. She is a native of Shreveport graduating from Caddo Magnet High School. Catherine went on to earn her Bachelor of Science in marketing from Louisiana State University in Shreveport. Catherine took advantage of an inaugural program through LSUS studying business in Germany for a semester. She was named the editor for the Advances in Global Business Research Journal, where she worked with Dr. Ben Kedia (University of Memphis) and Dr. Zafar Ahmed (Texas A&M Commerce). Catherine then attended the University of Houston, where she earned a Master of Business Administration with a concentration in finance. While attending the University of Houston, she worked as an instructional assistant to the marketing department, where she helped develop an online marketing course. For the past five years Catherine has been blazing her own path in the accounting world. In 2016-2017 she co-taught a graduate-level finance class with Dr. Timothy Vines at Louisiana State University in Shreveport. She is a member of the National Society of Tax Professionals and an enrolled agent of the IRS. When she is not working, she enjoys running, restoring her old South Highlands home, working with her nonprofit group (GOATS) Get On A Trail Shreveport, volunteering for many different organizations and continuing her education in pursuit of her CPA.
Matthew Mitchell
Dr. Matthew Mitchell was born in Shreveport, La., the son of Breanke P. Mitchell. Matthew matriculated through Caddo Public Schools and graduated from C. E. Byrd High School in 2001. He attended Grambling State University, receiving the degree of Bachelor of Science in secondary education (mathematics) in May of 2005, Master of Education in August 2008 and Doctorate in Educational Leadership in May of 2014. He began teaching in Caddo Public Schools as a mathematics teacher at his alma mater and assisted in coaching the girls' basketball team. Professionally, Dr. Mitchell has served as the graduation coach at Woodlawn Leadership Academy, professional development specialist in secondary mathematics for Caddo Public Schools and secondary transformation specialist. After a successful first year as transformation specialist, he accepted the position of principal of Lakeshore Middle School, where he served for two years. Within those two years, the school was recognized by the state as a Top Gains School, received the Path of Excellence Award, and exited academically unacceptable status. Dr. Mitchell oversaw the merging of Lakeshore Middle into Fair Park Middle School, which enrolled more than 850 students in grades 6-8. Most recently, he has been named the principal of Huntington High School. Dr. Mitchell is married to Dr. Carla Mitchell and has three sons: Johnathan Stewart II, Jace and Jaxon Mitchell (twins). Dr. Mitchell is a proud member of Alpha Phi Alpha Fraternity Inc. and New Greenwood Baptist Church. He serves on a number of boards and advisory groups throughout Louisiana.
Dr. Alexis N. Morris
Dr. Alexis N. Morris is a fifth-grade English and reading teacher at Riverside Elementary in Shreveport. She holds a bachelor's degree in elementary education (grades 1-8), a master's degree in educational leadership from Grambling State University, as well as a Master's + 30 in curriculum and instruction with a literacy emphasis from Louisiana State University in Shreveport, where she also received her reading specialist certification in 2014.
Dr. Morris decided to come back to her educational roots as a Caddo Parish educator, where she has eight years' prior experience. Dr. Morris has 15 years of teaching experience in first, third, fifth, sixth, seventh and eighth grades.
A certified school administrator, Dr. Morris is her former school's 2013-2014, 2015-15 and 2016-17 Teacher of the Year. She is also a 2016 Minden/South Webster Parish Chamber of Commerce recipient of the prestigious "Top 15 Young Professionals Under the Age of 40" award. She's a 22-time classroom grant winner, Louisiana ELA Content Leader and former Louisiana Teacher Leader and a 2017 VOYA Unsung Heroes Recipient.
A sexual assault and domestic violence survivor, Dr. Morris is a motivational speaker and graduated in the field of Christian counseling on May 11, 2018. She wants to open her counseling practice to help others become overcomers.
In her spare time, she enjoys cooking, working on her two online businesses, one of which is for teachers, https://www. teacherspayteachers.com/Store/Nelsons- Creations, and spending time with family.
Grace Nickels
Grace Nickels currently serves as the director of student advocacy and accountability and Title IX coordinator at LSU-Shreveport, where she has been employed for the past 12 years. She is passionate about working with students and helping them become successful in their academic and professional careers. She earned a Bachelor of Science degree in marketing and a Master of Business Administration from LSU-Shreveport. Ms. Nickels is currently pursuing the Doctor of Education degree in leadership studies (concentration in higher education administration) at LSU-Shreveport. Her doctoral research interests relate to ethical leadership and reducing sexual violence on college campuses. Her long-term career goal is to lead a student services division at a college or university. Ms. Nickels is a Shreveport native and graduated from Caddo Magnet High School. In her free time, she enjoys traveling, reading, spending time with family and friends, and participating in community initiatives.
Julianna Parks
Julianna Parks is a partner at Langley, Parks, Horton and Maxwell law firm. She is married to Santi Parks, who is also an attorney, and serves as an assistant district attorney in Bossier Parish. They have two sons, Brady, who is 9, and Asher, who is 7. They live in Bossier City. She enjoys watching her boys play sports, traveling, working out, learning new things and meeting new people. She is passionate about serving God and helping others.
Jarred Pellegrin
Jarred Pellegrin is the children's ministry associate at Broadmoor Baptist Church. He has been married to his precious wife, Emily, for nine years and has one son named Nathan. His heart and passion in life is to direct the hearts and lives of young people toward God.
Rachael Peters
With a background in human resources and career services/higher education, Rachael Peters currently serves as the director of career services at Centenary College of Louisiana. A Shreveport area native, Rachael lived in the DFW area for 16 years prior to returning "home" in 2012 with her husband and miniature dachshund. She and her husband, Jarrett, are owners of Peters' Dry Dock, a marine service/sales business servicing the Greater Shreveport- Bossier area.
Rachael has earned a Master of Science degree in human relations and business, a Bachelor of Arts degree in psychology and is currently working toward a Doctor of Philosophy degree in leadership studies with a business/human resources emphasis. She is PHR Âź , SHRM-CP Âź , Strong Interest Inventory Âź , and MBTI Âź master practitioner certified and enjoys opportunities to pursue specialized interests of learning.
Rachael is involved as a member of the Shreveport-Bossier City Alumnae Chapter of Alpha Omicron Pi, serving currently on the board as treasurer and formerly serving as the chapter's founding president. She also serves as a volunteer for the Junior League of Shreveport-Bossier, a member of the Northwest Louisiana SHRM chapter, a member of the American Association of University Women, and as a member and supporter of the Human Rights Campaign. On a personal note, Rachael loves to travel internationally and experience a wide array of food and culture.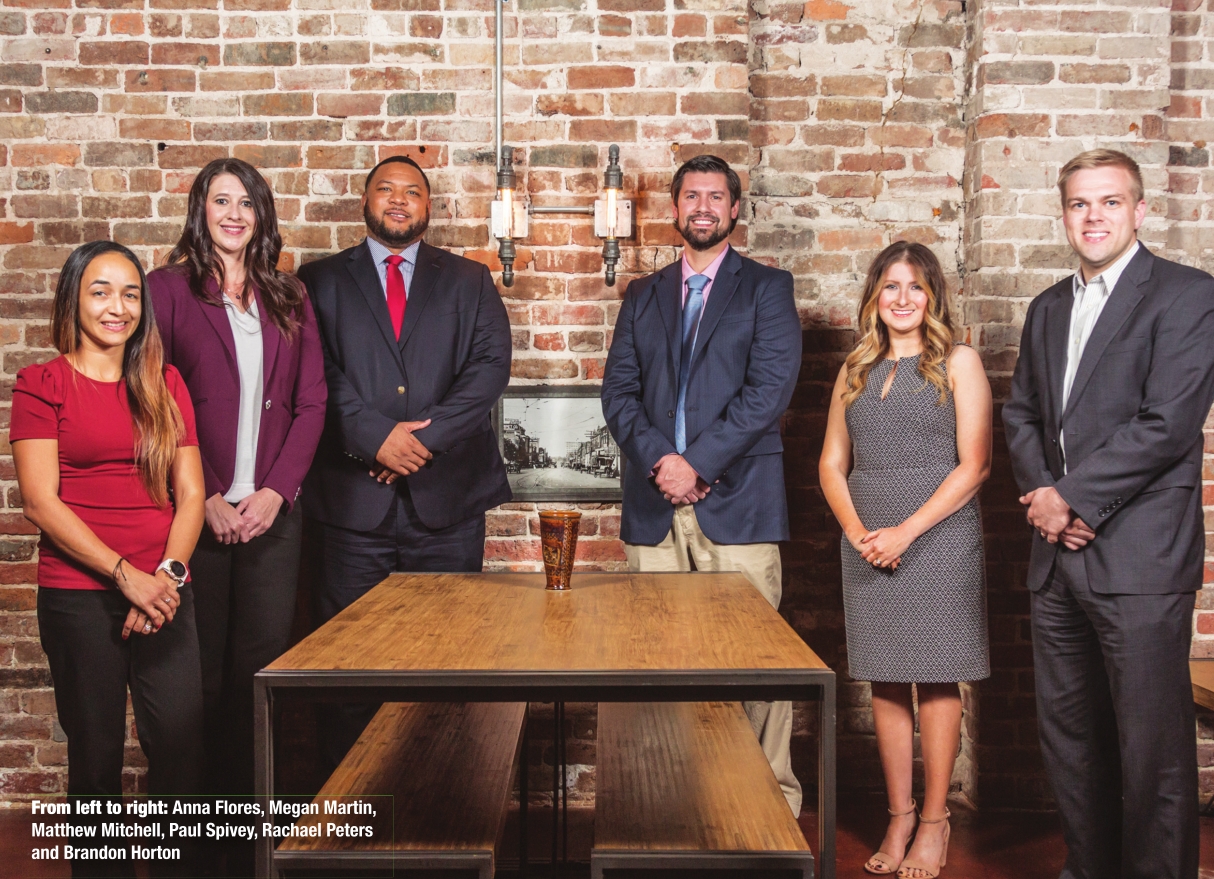 Adam Philley
Adam Philley holds an M.M. in choral conducting from the University of Nebraska-Lincoln and a B.M. in sacred music from Centenary College. He serves as director of music ministries at Broadmoor United Methodist Church in Shreveport. Before serving at BUMC, Adam was the director of music at Asbury United Methodist Church in Bossier City. He was the director of music for the 2017 Annual Conference of the Louisiana United Methodist Church and continues to serve on the Conference Design Team.
Adam is an adjunct music professor at Centenary College teaching piano and voice. He is the founder and conductor of the Prisma Vocal Ensemble, Shreveport/ Bossier's only semi-professional choral ensemble and is the auditions chair for the Louisiana National Association of Teachers of Singing. He was the musical theatre instructor for Spotlight on Opera's 12th season, its first season in Shreveport. He serves as the chair-elect for the Area 6 Handbell Musicians of America organization, which covers Alabama, Arkansas, Louisiana, Mississippi and Tennessee, previously serving as Louisiana state chair.
He has been active in the theater most of his life and is passionate about the importance of theater for youth. He has been involved with the Shreveport Little Theatre & Academy for more than 10 years and currently serves as resident music director.
Sedrick Robinson
Sedrick Robinson is the Scout executive / CEO of Norwela Council, Boy Scouts of America, which serves nine parishes in Northwest Louisiana.
Sedrick began his Scouting career in 2003 as district executive at the Quapaw Area Council located in Little Rock, Ark. He was promoted to become senior district executive, district director and later field director. While in Arkansas, Sedrick served suburban, urban and rural areas. Sedrick moved on to become a field director with the Circle Ten Council in Dallas, Texas. While in Dallas, Sedrick's territory ranged from the inner city and low-income areas to the most prominent areas of the city.
In 2012, Sedrick moved back to Little Rock, Ark., as field director for the Quapaw Area Council to assume greater management responsibilities.
In March of 2015, Sedrick was selected as the Scout executive of Norwela Council. When he is not working to advance the BSA's mission, Sedrick spends his free time with his wife, Tamera, and their two daughters.
Renisha Sanders
Renisha Sanders is currently operations manager at Cardinaux Wealth Advisors, an Ameriprise Financial Practice, where she has worked for eight years. Cardinaux Wealth Advisors is ranked in the top 1 percent of more than 10,000 Ameriprise Financial Advisory practices. She demonstrates leadership and mentorship on a day-to-day basis, and oversees the production and finances of the practice.
Renisha lived in Japan for several years, graduated from North Pulaski High School in Jacksonville, Ark., and found her way to Shreveport by accepting a scholarship to Louisiana State University in Shreveport. This is where she met her husband, a Shreveport native, and they now have two sons.
She promotes self-love and women empowerment and created her company, Unparalleled LLC, to provide great quality products to the everyday woman and mom.
She was promoted to vice president of local non-profit Norla Preservation Project, where she helps educate others on Shreveport history and promotes preservation and revitalization of North Louisiana.
Her most important and rewarding position, however, is being a mom! She enjoys being there for all their special moments and cheering her champs on while they participate in team sports.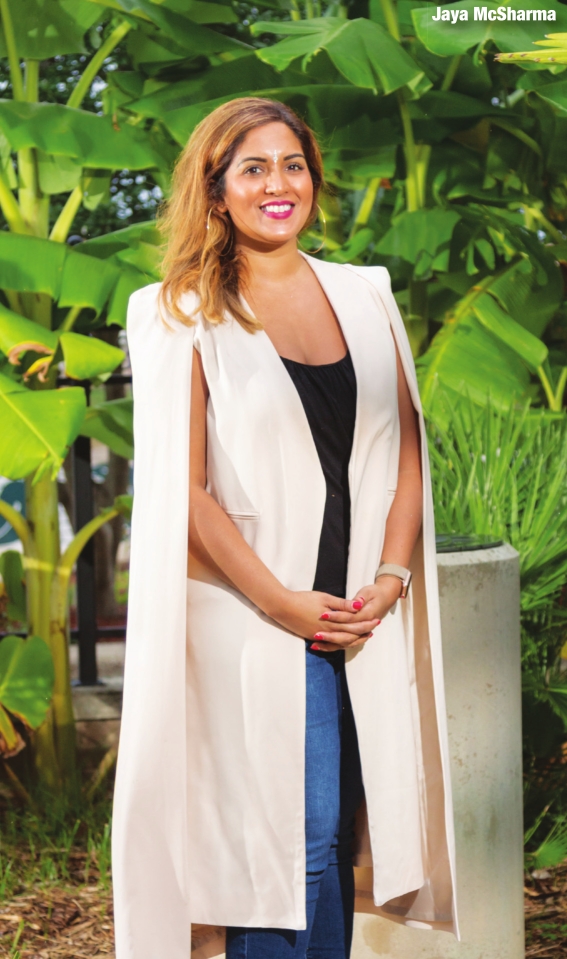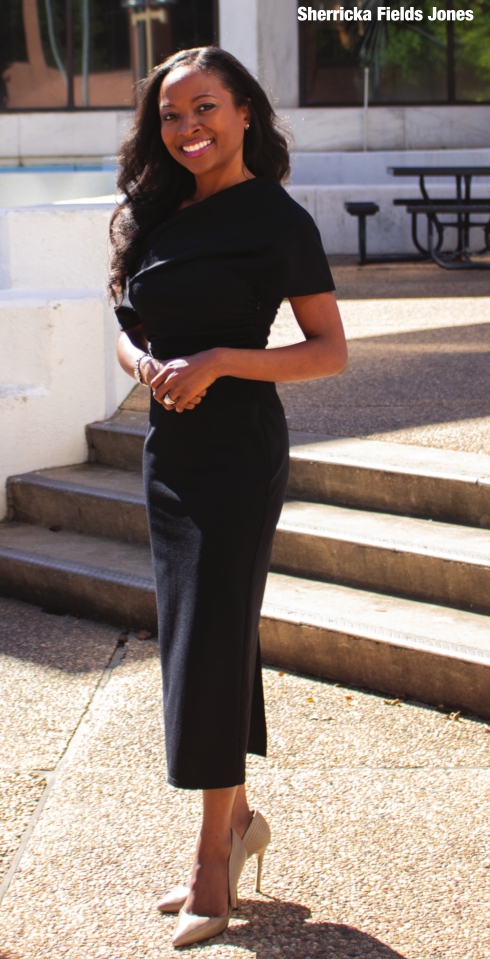 W. Ryan Smith
W. Ryan Smith is the administrator of the WK Rehabilitation Institute, where he is responsible for a 65-bed facility that provides physical and behavioral health services. In his seven years with Willis- Knighton, he has worked on many special projects including the opening of the WK Innovation Center and redesigning the Talbot Medical Museum.
Before entering health care, he served as a historical archeologist for the Cultural Resources Office at Northwestern State University, his alma mater. Notable projects included an American Battlefield Protection Program survey on Red River and the completion of a survey of historic military sites within the Cane River National Heritage Area. He completed his Bachelor of Business Administration and Master of Arts degrees at NSU and completed a post-bachelorette program in geographic information systems from the Pennsylvania State University.
Ryan and his wife of 10 years, Leslie, have welcomed three boys into their family. He has served as a Boy Scout den leader and is a parishioner of St. John Berchmans Cathedral, where he is a volunteer lecturer in adult faith formation and RCIA. He serves on the board of directors of the Catholic Charities of North Louisiana. In 2017 he was invested into the Equestrian Order of the Holy Sepulchre of Jerusalem, a centuries-old Vatican-administrated order dedicated to supporting marginalized populations and ethnic minorities in the Holy Land.
Ryan recently partnered with LSU- Shreveport professor Dr. Cheryl White in the publication of "A Haunted History of Louisiana Plantations" and is currently negotiating a contract on his first novel.
Paul Spivey
Paul Spivey has a diverse background working in industry, non-profits, academia, small businesses and community organizations while serving in various roles as a manager, entrepreneur, project director, coach, instructor, co-founder, co-owner, franchisor, sponsor, leader, donor, volunteer, counselor, husband and father. Mr. Spivey is currently the assistant dean of the Technology, Engineering and Mathematics division at Bossier Parish Community College, which includes 30+ faculty and staff members. Mr. Spivey provides joint oversight on the viability of division programs, employer engagement, advisory boards, internships, advising, hiring, professional development trainings, student workshops, grants, purchases and boot camps. In his role, Paul collaborates with faculty, staff, administrators, students, employers and community partners.
Prior to becoming the assistant dean, Mr. Spivey worked as the project director of the LED/GDIT grant to build a collaborative relationship between BPCC and General Dynamics Information Technology (formally CSRA). In the first three years of the grant, Paul exceeded the year seven grant metrics for employment. Paul serves on various committees, including the Cyber Commission Workforce, Education and Outreach Committee as well as the LONI Cyber Committee.
Paul and his wife, Britney Spivey, opened Simply Chic Boutique in Bossier City, La., and franchised the business to four new locations across Louisiana. Paul has three boys, Parker, Brooks and John Paul. He received his Bachelor of Science in biological sciences and a minor in business administration from LSU and his MBA from LSUS.
Stewart Thompson
Born, raised and educated in Bossier Parish, Stewart Thompson is currently the supervisor of technology for Bossier Parish Schools. After graduating from Northwestern State University with a bachelor's degree in secondary mathematics education, he spent 13 years at Benton High School, where he built one of the top AP calculus programs in the region. He went on to earn his master's degree in educational technology leadership from NSU, and was chosen to lead the Bossier Schools technology department in July 2016. In his current role, he heads a department that provides technology training, technical support and information services for every school, center and department in the ninth largest school district in the state. In just the first two years under his direction, the district has seen significant growth in the number of student devices (more than 17,000 Chromebooks), usage of G Suite for Education, Google Certified Educators (100+ districtwide), network infrastructure upgrades including IP security cameras, switch infrastructure and wireless technologies. The district has seen major advancements in traditional paper-based processes, including employment applications with the launch of an online applicant portal, and the beginning stages of new student online registration. Additionally, he oversees all technology planning and installation of technology for school renovations and new school builds in one of the fastest-growing parishes in Louisiana.
Jill Valentine
Jill Valentine is the vice president of marketing at Bossier Federal Credit Union, where she has worked for more than a decade. She graduated from Northwestern State University in 2003, with a BA in journalism with a concentration in public relations and a minor in hospitality management and tourism. She graduated from Credit Union National Association's Management School at Texas Christian University's Neelley School of Business. Shortly after marrying Joseph Valentine, the two traveled to Madrid, Spain, for a year to broaden their world view, immerse themselves in a new and unique culture and expand their education. After returning stateside and home to Bossier City, Jill completed her MBA from Louisiana State University in Shreveport that she started while abroad. When she returned to Bossier Federal, she was promoted to the VP of marketing, where she enjoys developing marketing campaigns, planning events and networking in the community. She is often called a serial volunteer for her work with the Red River Rotary Club, the Shreveport Regional Arts Council, and many other philanthropic and service organizations. She is an avid reader of many genres, from the classics to "Harry Potter" and everything in between. Her passions include traveling wherever she can go, arts and crafts, trying new recipes, practicing her Spanish, watching movies and her favorite TV shows, and spending time with friends and family.
Ryan Williams
Ryan L. Williams was raised in the MLK community and graduated from Green Oaks High School in 2002. He is a Grambling State University Alumni with a bachelor's degree in political science and pre-law and a master's in human services and counseling at Louisiana Tech University. Recently he became a trust-based relational interventionist practitioner through the Karyn Purvis Institute of Child Development Texas Christian University. He is CEO and owner of Seedlinks Behavior Management, LLC, serving clients throughout Louisiana.
Mr. Williams is a United States Air Force veteran supporting missions in Iraq and Afghanistan and continues to serve his community by being a role model to local children. His advocacy and community efforts include serving as an advisor for Guide Right Youth Mentorship, Kappa League director, vice-polemarch of Bossier City Alumni Chapter of Kappa Alpha Psi Inc. He is a member of Grambling Alumni, Green Oaks High School Alumni and serves as president of All Pro Dads. His company is the 2018 Greater Shreveport Chamber of Commerce Emerging Business of the Year.
Ryan is an active volunteer in Shreveport volunteering 100-plus hours of community service. His efforts include facilitating and organizing "Classic Man Event" at Werner Park Elementary, speaking to Lakeshore Middle School Back to School Night, organizing State of Black Shreveport Youth Summit, Beyond Inspirations Youth Summit Panelist, C.A.P Foundation Fundraiser, and G.E.Y.A Youth Project Volunteer. Mr. Williams demonstrates his proactive efforts of dedication to raising awareness and increasing the number of registered voters in the city of Shreveport.
Karen E. Wissing
Born and raised in the Shreveport- Bossier City area, Karen Wissing holds a Bachelor of Arts in mass communications with a concentration in journalism from LSU-Shreveport. She has been working in the world of communications since 2010, and is currently a senior communications consultant for AEP Southwestern Electric Power Company (SWEPCO). She is pursuing a Master of Business Administration (MBA) program at LSU-Shreveport.
Throughout her career, customer service has always been top of mind. Karen's career goals include working directly with customers in a managerial capacity.
Her hobbies are spending time with her dog, Coco, performing with a 10-piece band called The Good News, going to the Robinson Film Center, and finding local eateries. She enjoys traveling to Hot Springs, Ark., and loves film photography.