A Totally Awesome ADVENTURE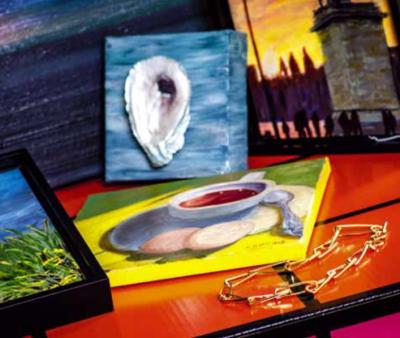 The '80s was a decade of big hair, shoulder pads, acid wash jeans, leg warmers and Spandex. Madonna, Depeche Mode, Boy George, Cyndi Lauper and Prince defined an era of music that resonates with all ages, even today," at least that's what Facebook says.
With that said, The Philadelphia Center is throwing its biggest party of the year again to raise the needed funds for its work in the fight against AIDS and other sexually transmitted diseases.
The 32nd Annual Auction Against Aids will be held on Saturday, Aug. 27, at Sam's Town Hotel and Casino from 6 to 10 p.m.
Calling the event "The Philadelphia Center Presents: A Totally Awesome Adventure," organizers promise an evening of local art, silent auction items and a variety of contests, all hosted by KTAL NBC 6 personality Lynn Vance.
Board President Dr. Lonnie McCray highlighted some of the other features in store. "We're going to have three good contests. We have a very popular wine, liquor and beer contest – win a barrel of booze. We call it the Brat Pack Contest. We have a jewelry contest. We're going to have an '80s dance contest so people can cabbage patch or breakdance or something."
Despite the hype around this flamboyant approach to the annual fundraising event, McCray said the purpose is very serious, fighting sexually transmitted diseases. "Our health-care system is set up that we help you after you get something and not preventing you from getting something. That whole conversation comes back to sex education and letting everyone know these things are still out there. Still very transmissible. And we still have to do whatever we can to protect ourselves and still lead good, healthy lives."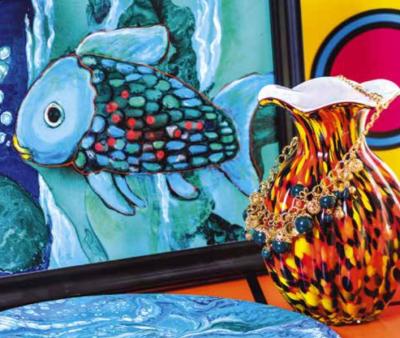 "I'm super-stoked about [the event] because the '80s was one of my favorite eras," said Hershey Krippendorf, director of development for the center. "This was an important decade for us because that was when everything started coming out about the AIDS epidemic and when ACT UP got together. Provided a lot of awareness and how it was affecting the gay community and public health as a whole. So, I'm super-excited about this particular auction."
During the silent auction, attendees can browse the work of local artists as well as the products and services provided by local businesses. There are several themed raffles and contests on the evening's agenda.
"Solid Gold" is a jewelry raffle. In addition to the aforementioned "Brat Pack Barrel of Booze," partygoers will be able to show off their moves in "Dance Fever."
Tickets for the evening are $60 and are available online or at the door, or at www.pcauction.org.
This year's title sponsor is Sam's Town Hotel and Casino. The Rev. Kenneth and Virginia Paul and Grey Sample are presenting sponsors for the gala.
Krippendorf said the center lost one of its major event sponsors a few weeks ago when Lewis Kalmbach died. "He was an avid supporter regardless of whether he was living in Shreveport or elsewhere. He was always a huge supporter of our event back in the early days. He brought a lot of awareness. When he was living in Shreveport, he did a lot of our creative designs."
Jacqueline Barber has stepped up to be the designer for this year's '80s evening. "This is my ninth auction. It's just going to be a great time."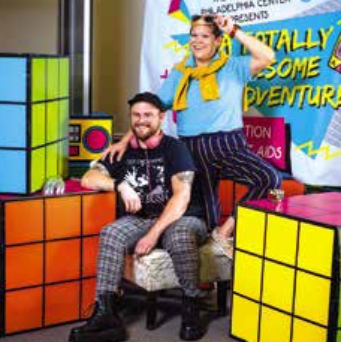 The evening comes about with a great deal of planning and a short prep time. "After each year's auction, we sit down and talk about things and try to make things fresh and new," McCray explained. "You hear the word 'auction,' and people think of, you know, a not-soexciting event. We want people to know that we're trying to do things that give to that party atmosphere, so they'll want to come out and have a good time."
"We've got the drag queens [The Ladies of Central Station]," Barber said. "I think we have 10 drag queens doing iconic performances like Madonna, Whitney and Cindi Lauper. This year, I wanted to change some things. So Gumbeaux Productions is going to do some stacked monitors, kind of like an MTV effect. We'll have independent videos running on each monitor to give you that feeling."
McCray added, "Our main thing is that Gumbeaux Productions is going to be able to give us the old MTV feel with the monitor wall. We're going to try to have the cassette tapes and Rubik's cubes and all that kind of thing. Giving us that '80s look."
She noted that prep time is at a premium because it is held at the always-busy Sam's Town venue. She and her small staff of helpers have about a day and a half to get the entire evening's accouterments in place and ready for the auction to begin.
Last year's edition was pushed back from August, the normal time frame, to December because of Covid protocols. McCray said the auction did well despite the virus and the later date. "Last year, we financially did OK. It was in December, and it was still under the Covid rules, and we were trying to give it some time. We still did OK. We wanted to put it back in August, though. We want to see ourselves as the last party before the school year starts. And we don't want to complete with Christmas in the Sky when they come up in December."
After fighting Covid the past couple of years, the center's attention has been turned to a new threat to their community: monkey pox. "All of a sudden, this term has come back up that nobody has heard in a while," McCray said. "A lot of people are contacting us at the center. Right now, vaccines, I think the state of Louisiana is getting like 2,000 doses. We may get 20 up here at the center. People are already calling."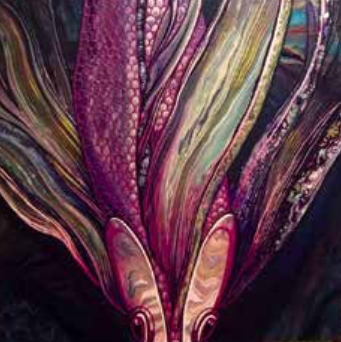 McCray said The Auction Against Aids is the Philadelphia Center's biggest community event. It's an opportunity, he said, to get the mission of the center out to the public and explain the work they do throughout the year. And it provides the funds necessary to carry on that mission.
The Philadelphia Center was established in the spring of 1990 by concerned citizens in response to the HIV/AIDS epidemic as it spread into the Shreveport area. Their client services connect people with HIV/ AIDS to support services. They also operate Mercy Center, a 24-hour supportive housing program for previously homeless people living with HIV/AIDS. In addition, they offer no cost, confidential HIV, hepatitis C and syphilis testing to anyone. For more information on those and other services and assistance available through the center, you can access the website at www.philadelphiacenter.org.