'Critical Mass': The Shreveport Regional Arts Council hosted an opening night party Feb. 26 for "Critical Mass 4" at artspace in downtown Shreveport. The exhibition featured over 100 performing, literary and visual artists from Northwest Louisiana.
–Mark Crawford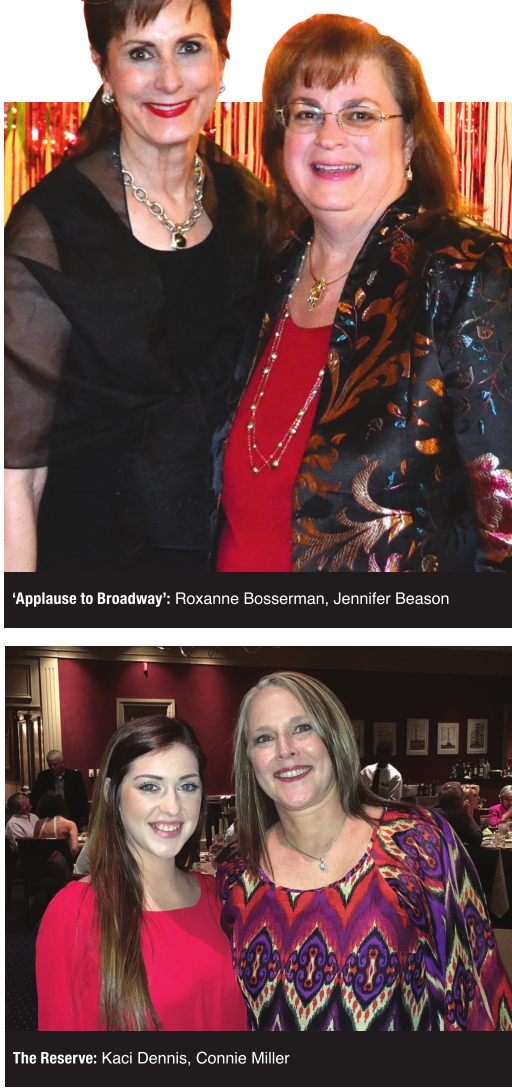 'Applause to Broadway': The Shreveport Little Theatre Guild hosted a fundraiser March 4 at East Ridge Country Club. The gala, "Applause to Broadway," featured a seated dinner and auctions. Entertainment was provided by Rocky Maddox and Seva May. Sue Wyche is Guild president, and Roxanne Bosserman was gala chair. Table centerpieces featured a top hat with fl owers and a Playbill cover.
–Mary Ann Van Osdell
The Reserve: The Petroleum Club in downtown Shreveport launched their new fi ne dining concept, The Reserve Steakhouse, on March 5. Available Saturday nights, The Reserve Steakhouse features an all-new menu, including steaks that have been dry aged for 21 days.
–Mark Crawford