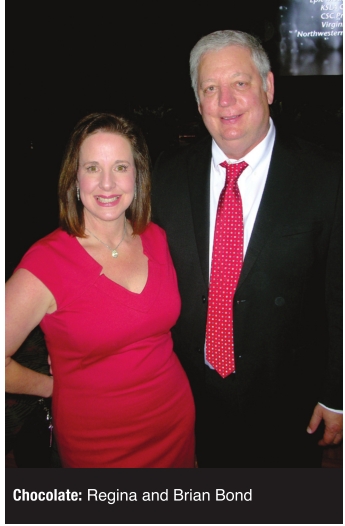 Chocolate and Champagne: On Saturday, April 9, Easter Seals hosted their tasty annual fund-raising gala, Chocolate and Champagne, in the ballroom at DiamondJacks Casino in Bossier City. Champagne fl owed, and delicious chocolate desserts were served to the sold-out crowd. Guests were also able to bid on multiple silent auction items and several live auction items including a framed Blue Dog print. This year's Lily Award went to John and Jane Hubbard for their service to the community. The local Easter Seals offi ce serves more than 2,000 families locally.
–Mark Crawford
Christmas in the Sky: On Tuesday, April 12, the Shreveport Regional Arts Council opened the doors of their Central Art Station for the Christmas In the Sky theme announcement party. Audience members were called on stage in game show style and attempted to guess this year's fund-raiser theme. "We're All Mad Here," which is an Alice In Wonderland-based theme, was fi nally revealed, complete with the iconic Cheshire cat in the logo. The fund-raiser will be at Louisiana Downs on Saturday, Dec. 10.
–Mark Crawford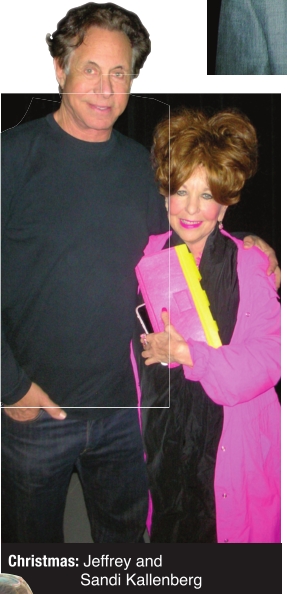 Herby K's: On Sunday, April 10, Herby K's Restaurant celebrated their 80th anniversary by hosting their annual block party and benefi t for Pet Savers of Shreveport. The block party, hosted at their Pierre Avenue restaurant, featured a raffl e with a chance to win a "One Of A Kind" pet portrait sitting with Kathryn Gaiennie Fine Photography, gallons of gumbo and etouffée, and pet grooming supplies. The big prize of the day was a local restaurant gift card bundle with $100 gift cards from 20 local restaurants. The party also featured beer trucks and a buffet fi lled with Herby K's favorite menu items.
–Mark Crawford