THE VALUE OF CLINICAL TRIALS
Research leads to major cancer discoveries, results
Clinical trials are often thought of as a last resort to cancer treatment. While this can be the case, most often patients who participate in a clinical trial are helping researchers, physicians and other medical professionals gain insight into cancer, how it works and how to treat future patients.
Some exciting results and discoveries have been made over the years in clinical trials, and it's all thanks to patients' participation in this crucial research.
Each clinical trial has inclusion/exclusion criteria, which determines if it is a suitable study for a particular patient. The medical oncologists would be first to assess the patient and then refer them to a Clinical Research Coordinator for complete screening procedures.
Through research in the clinical trials, cancer treatment centers are able to provide patients with additional treatment that they would not be able to receive with standard care and management of their disease. In addition to helping patients possibly receive a more effective treatment through clinical trials, they are also helping researchers and scientists learn more about cancer. Clinical trials are crucial to finding new ways to save lives, and the patients who agree to participate aren't just helping themselves, but people they may have never met.
To enroll in a clinical trial, you will meet with your cancer doctor to determine if it is an appropriate path for your care. Once that is determined, each study has specific criteria required to enroll, such as type of cancer, stage of cancer and other medical conditions. Clinical trials are not a one-size fits-all. Patients are then screened to see if they are eligible, and then the consent process is initiated. Participating in a clinical trial also offers patients the advantage of having another experienced health-care provider added to your cancer treatment team. Providers from the clinical team work together with the physicians, nurses and everyone else in a patient's corner as they fight cancer.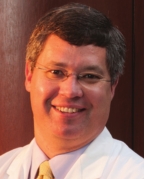 A patient always has decision-making power on whether they participate in a study. Additionally, they can discontinue treatment offered in a study if they feel it's no longer meeting their health-care goals.
When you or someone you love is faced with cancer, making informed health-care decisions can be difficult, and I encourage all of my patients to research the best possible options. Many times, researching and exploring the option of clinical trials makes the patient feel empowered, not just in their health care, but for the future of cancer treatment.
Dr. Scott Boniol is the medical director for the CHRISTUS Cancer Treatment Center. He is board-certified in internal medicine, oncology and hematology and specializes in all forms of cancer and hematologic disease.
LEARN MORE
For more information on cinical trials, visit www.clinicaltrials.gov. For more information on the CHRISTUS Cancer Treatment Center, visit www.christushealthsb.com.